You Won't Believe How Many Kids Shawn Kemp Has Fathered
Many NBA players once had promising careers that could have seen them reach legendary status. Shawn Kemp's name is near the top of that list as he struggled to maintain success in the league that was impacted by his decisions off the court. Kemp wasn't the most structured person away from the game that led to issues arising in his life that continued following his playing days in the NBA. That saw Shawn Kemp making questionable decisions ,leading to fathering many kids.
Here's a recap of Shawn Kemp's NBA career
Shawn Kemp entered the NBA with much promise out of high school as the 17th overall pick by the Seattle Supersonics in the 1989 draft.
It took a few years before Kemp found his footing as he developed into one of the core pieces with the SuperSonics alongside Hall of Famer Gary Payton. That saw him earn six NBA All-Star selections with five coming with Seattle, and all of his All-NBA Second Team nods with the franchise. He was regarded as one of the game's most vicious dunkers and a highlight reel on the court.
Things started to fall off the wagon a bit after his time with the SuperSonics as his off-the-court issues, along with weight problems, began to flare up. During his three years with the Cleveland Cavaliers, it was a constant battle with his weight, which was highlighted by his showing up to training camp extremely out of shape during the 1998-1999 lockout season.
Kemp's career unraveled from that point forward as he struggled to stay in shape and had attempted a comeback during the 2005-06 season, but the Dallas Mavericks elected to go in another direction. His career often looked up as what could have been. However, he was one of the league's most exciting players to watch during his prime.
Shawn Kemp has fathered seven kids with six women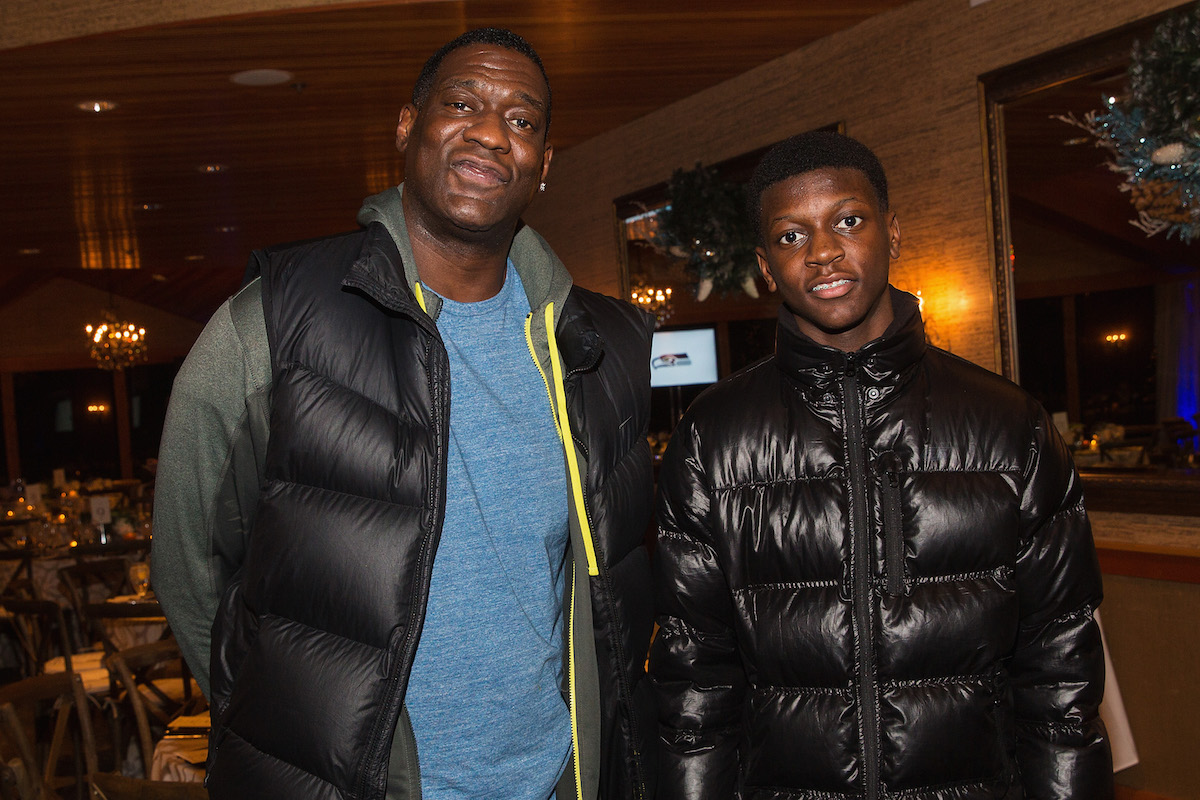 Shawn Kemp had a once-promising career that could have potentially landed him in the Hall of Fame.
He's one of the most talked-about "what could have been" players. It hasn't been a smooth path for him since his playing days, as he did have issues with drugs involving the law. Kemp also had a busy life off the court as he has fathered seven children from six different women.
His oldest son, Shawn Kemp Jr., played at the University of Washington, where he spent four years at the collegiate level. In his senior year, he averaged 9.7 points on 60.8% shooting from the floor, with 3.5 rebounds in 27 games. At one point, Shawn Kemp Jr. played in the G-League for the Reno Bighorns.
Another of Shawn Kemp's sons, Jamon Kemp, played at Southeastern Louisiana University.
Despite earning north of $90 million throughout his NBA career, Shawn Kemp holds a net worth of $5 million. That total income was well beyond that as he had endorsement deals with companies such as Reebok. It also doesn't help that he has had to pay child support over the years to many women that raised his children.
What has Shawn Kemp's life been like after the NBA?
Despite his rising to stardom in the NBA, his life after his career hasn't been the most glamorous.
Kemp has had several run-ins with the law, as he's been arrested several times due to marijuana possession. That includes being found with small amounts of cocaine, and a semiautomatic pistol back in April 2005. He had his ups and downs off and on the court but remains a prominent fixture in the NBA community.
Kemp had the potential to become an all-time great, but poor decision-making over the years put him a spiral down away from what he was once was.
RELATED: You Won't Believe How Many Kids Mike Tyson Has Fathered