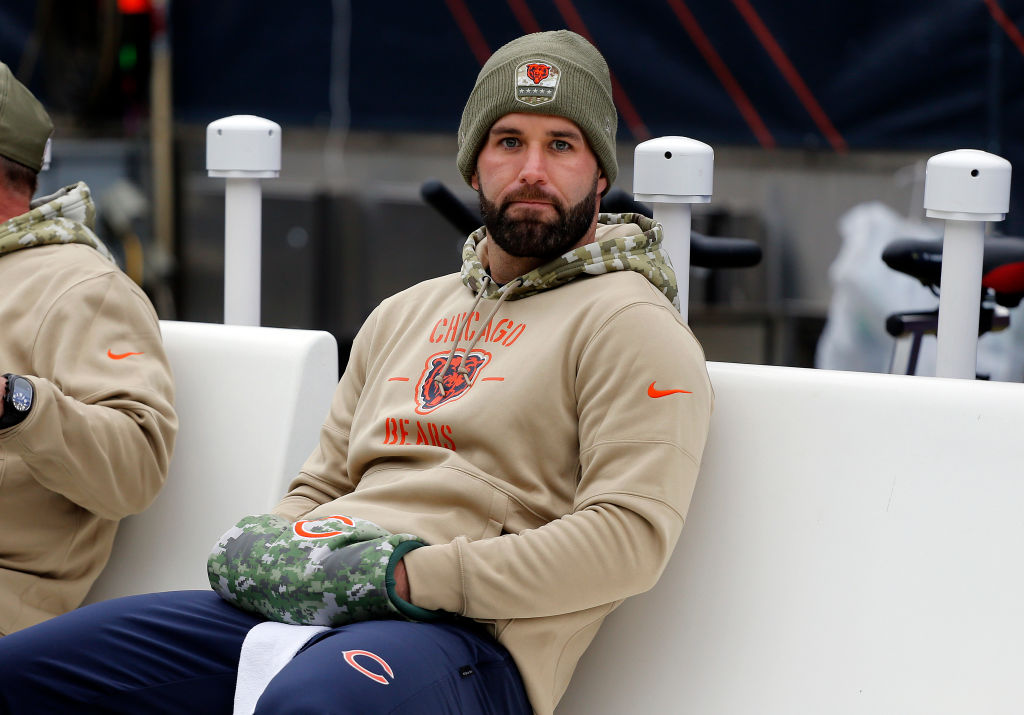 You Won't Believe How Much Money Chase Daniel Has Made For 5 Career Starts
Veteran backup quarterback Chase Daniel is continuing to build one of the NFL's more impressive earnings list. His career earnings will shock NFL fans.
Veteran backup quarterback Chase Daniel is continuing to build one of the NFL's more impressive earnings list. Daniel, who turns 34 in October, reached an agreement with the Detroit Lions on a three-year contract to serve as Matthew Stafford's understudy for the foreseeable future. Despite only starting five career games, Daniel has earned several heavy paydays across his 10-year NFL career.
Just how much money has Chase Daniel made as a backup? The answer will surprise even the most knowledgable NFL fans.
Chase Daniel has made an extraordinary amount of money as a backup
Chase Daniel agreed to sign a three-year, $13.05 million contract with the Lions on Tuesday morning, according to ESPN. Daniel spent the last two seasons with the Chicago Bears under Matt Nagy, who was Daniel's quarterbacks coach in Kansas City from 2013-15.
Chase Daniel entered the NFL as an undrafted rookie in 2009 and is joining his fifth team. If Daniel stays with the Lions for the entire duration of his contract, he'll have made over $47 million in career earnings. Daniel made over $6 million as Mitchell Trubisky's backup last year and made as much as $7 million with the Philadelphia Eagles in 2016.
Chase Daniel has played well in spurts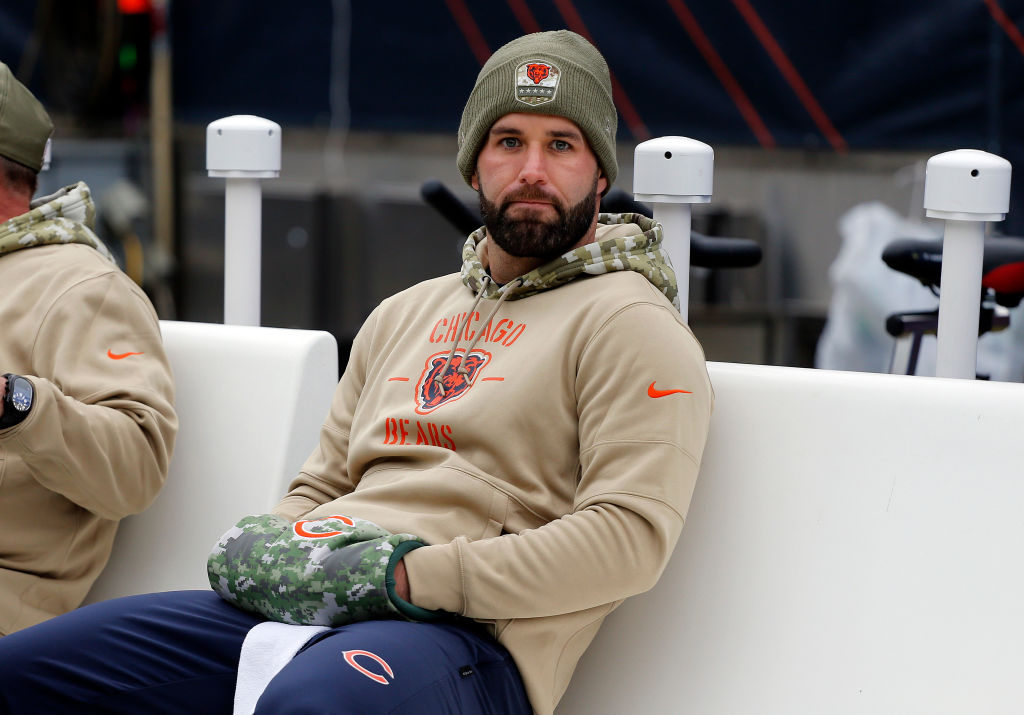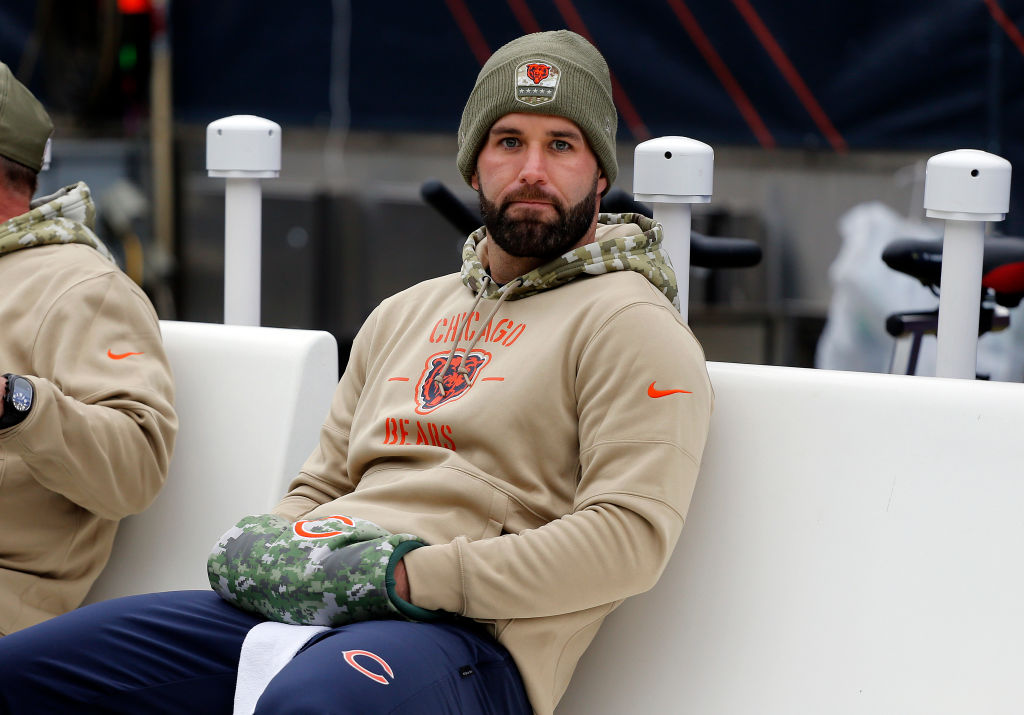 Chase Daniel completed 70.3% of his passes for the Bears last year. Thirty of those passes came in relief of an injured Mitchell Trubisky in a Sept. 29 victory over the Minnesota Vikings. Daniel posted a 73.3% completion percentage with 195 yards and a touchdown.
A week later, Daniel threw two touchdowns and two interceptions in a loss to the Oakland Raiders. Daniel tossed two touchdowns in a Thanksgiving victory over the Detroit Lions in 2018. For his career, Daniel has thrown for 1,430 yards, seven touchdowns and five interceptions.
Daniel is 2-3 as a starter. Ideally for the Lions, he'll spend the next few years only playing in blowouts. Matthew Stafford didn't miss a game from 2011-2018 but was injured for much of last season. Although Stafford has been linked to trade rumors, the Lions would eat $32 million in dead money if the former No. 1 overall pick is cut or traded this year.
Chase Daniel will remain one of the NFL's highest-paid backups next year
Chase Daniel isn't the only backup quarterback who cashed in to open free agency. Case Keenum inked a three-year, $18 million contract with the Cleveland Browns that includes $10 million guaranteed. Keenum will ride the pine behind former No. 1 overall pick Baker Mayfield, barring an injury or the type of quarterback misfortunes the Browns are used to.
Eli Manning's $17 million made him the NFL's highest-paid backup last year, though he retired after the season. Teddy Bridgewater is expected to sign with the Carolina Panthers and replace Cam Newton as the Panthers' starting quarterback. Bridgewater made $7.25 million as the Saints' backup last year.
Tyrod Taylor will make $5 million for the Chargers, but it is not yet known if he will start or be a backup. Jameis Winston may join the ranks of highest-paid backups depending on where he signs next season. Winston spent his first five seasons in Tampa Bay and enjoyed mixed success.