You Won't Believe How Much Money Rick Ross Will Still Bet on the Heat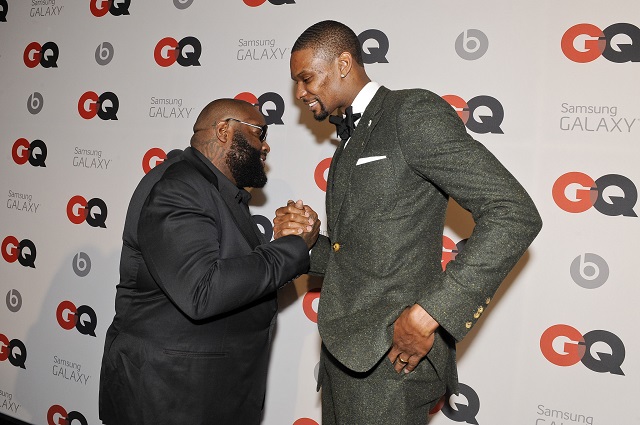 Rick Ross is a celebrity who's defined by excess and fiction. The Miami-based rapper, who became a household name with songs about selling drugs despite the fact that he had been a correctional officer (and being one of the few people to ever get away with finishing two consecutive bars with "Atlantic"), has long been a fan of the Miami Heat, a position that's been good to him over the last four years or so — a.k.a. the LeBron era in South Beach — but one that looked relatively grim when The Decision 2.0 brought James back to Ohio. While the bandwagon had officially departed from Florida, Ross was not deterred, instead putting up a hypothetical $100,000 in a bet that the Heat would finish with a better record than the new look Cavaliers.
"We most definitely finishing better than the Cavaliers. I'll put a 100 grand on that," Ross told Funk Flex during an interview with Hot97, moments after saying he loved the Dolphins and admitting that he "didn't like it" when James left South Beach, and that he felt LeBron "had a lot of unfinished business" in Miami. And he wouldn't have left for anything, but, of course, Ross is a Miami native and clearly loves his home city.
So how do we get to the bet? After Ross gave shoutouts to the team — including a special spot for Udonis Haslem, who is criminally underrated by anyone who doesn't pay much attention to the NBA in general and the Heat in particular — he continued on to say that he thought Miami were going to be more balanced this year, and that while James was "one of the greatest ever, if not the greatest," the team would soldier on. And that's when the money came up.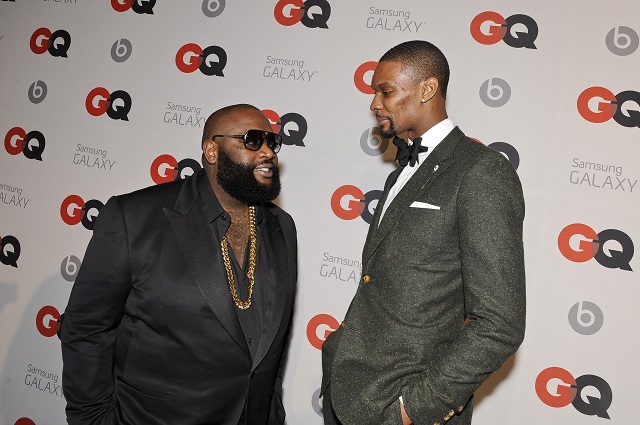 "We most definitely finishing better than the Cavaliers. Yeah, yeah, yeah, I'll put 100 grand on that," Ross said, seconds after dropping "La Spoelstra Nostra," which most definitely deserve to be a thing, because it's amazing and hilarious. "And this ain't got nothing to do with my fantasy football league, for anybody — anything for anything." Which we also need to talk about, because not only are we incredibly curious as to Ross's fantasy team (Who does he take first? Who were his sleepers? So many questions), but because we can't see any sort of correlation.
Finally, the Teflon Don asserted that Miami was going to breeze through the playoffs, and that once the postseason started, "anything could happen," which is true. Plus, the Heat are off to a hot start and are playing a bit more of an aesthetically pleasing brand of basketball than they did with James, aided and abetted by the underrated free agent signing of Luol Deng over the summer. So, in the interest of competition, we finish with a question: Who's willing to go in on this bet with us against Rick Ross?