You Won't Believe What Tim Tebow Is Doing Now
Despite being a mediocre quarterback on a non-contending NFL squad, Tim Tebow was one of the most famous athletes. After making a name for himself on Urban Meyer's Florida teams, Tebow only had a single year of consistent NFL play, but this year put him in the books. Now, Tebow stays busy with several other endeavors both in and out of sports.
Tim Tebow's football journey
Tebow never had a typical path to sports stardom. He was homeschooled before college, meaning the average high-school football experience was out of the picture. Still, Tebow's family found ways to help him dominate the sport. This got the attention of Florida's scouts. Tebow committed to the school before the 2006 season. Tebowmania was officially born. 
The QB spent most of his freshman season on the bench. But after getting promoted to starter as a sophomore, he never looked back. Tebow's 2007 season was one for the history books, as he passed for 3,286 yards, 32 touchdowns, and six interceptions, as well as nearly 900 rushing yards for 23 additional touchdowns. This gave him his first and only Heisman award. However, his last two years were equally impressive, and the quarterback was third and fifth in voting over the next two years. 
When the draft time came around, it was the Denver Broncos who took a chance on Tebow with the 25th pick of the 2010 Draft. Tebow was a different quarterback. What he lacked in polish and traditional skills he made up for in heart and drive. He spent much of his first year on the bench, but after two critical injuries in 2011, Tebow found his way into the Broncos' starting lineup. He led them to a 7-4 record and secured a victory in the playoffs over the Pittsburgh Steelers. 
After getting shipped off to New York in favor of an aging Peyton Manning, Tebow played sporadically in 2012 and never saw the field past training camp again. 
Tebow's life after sports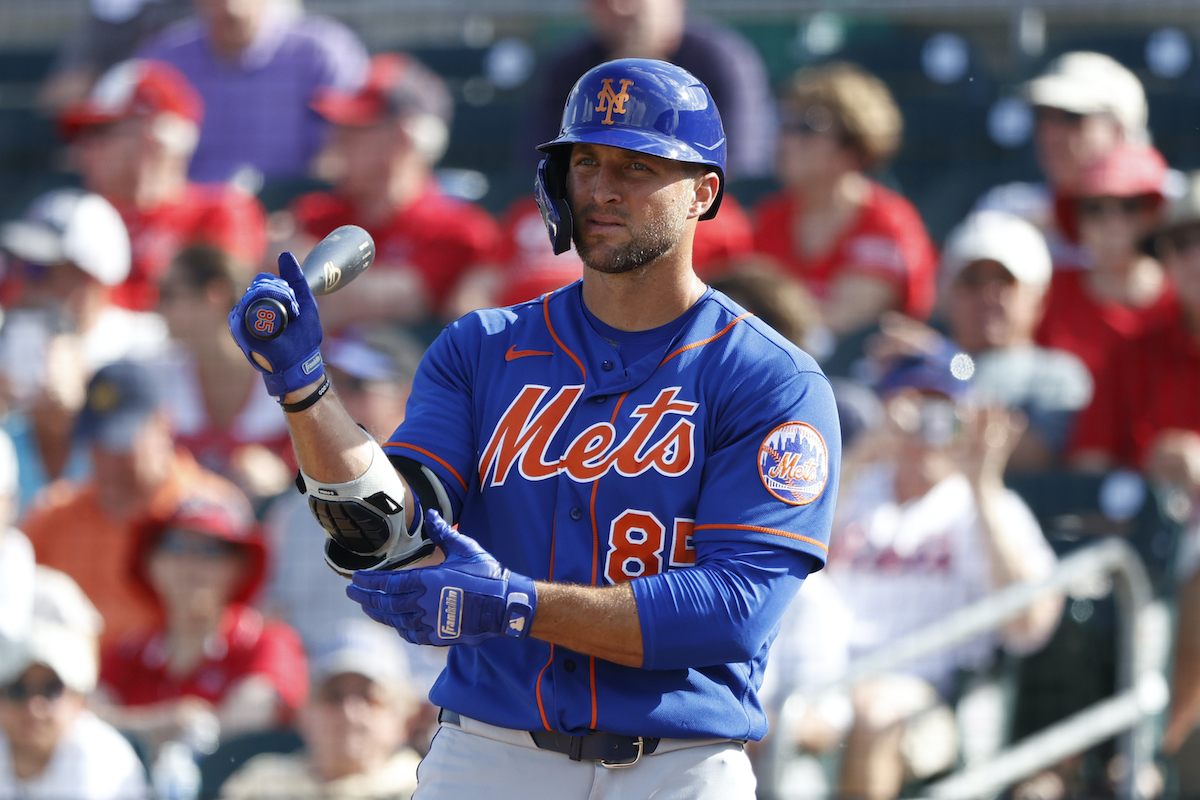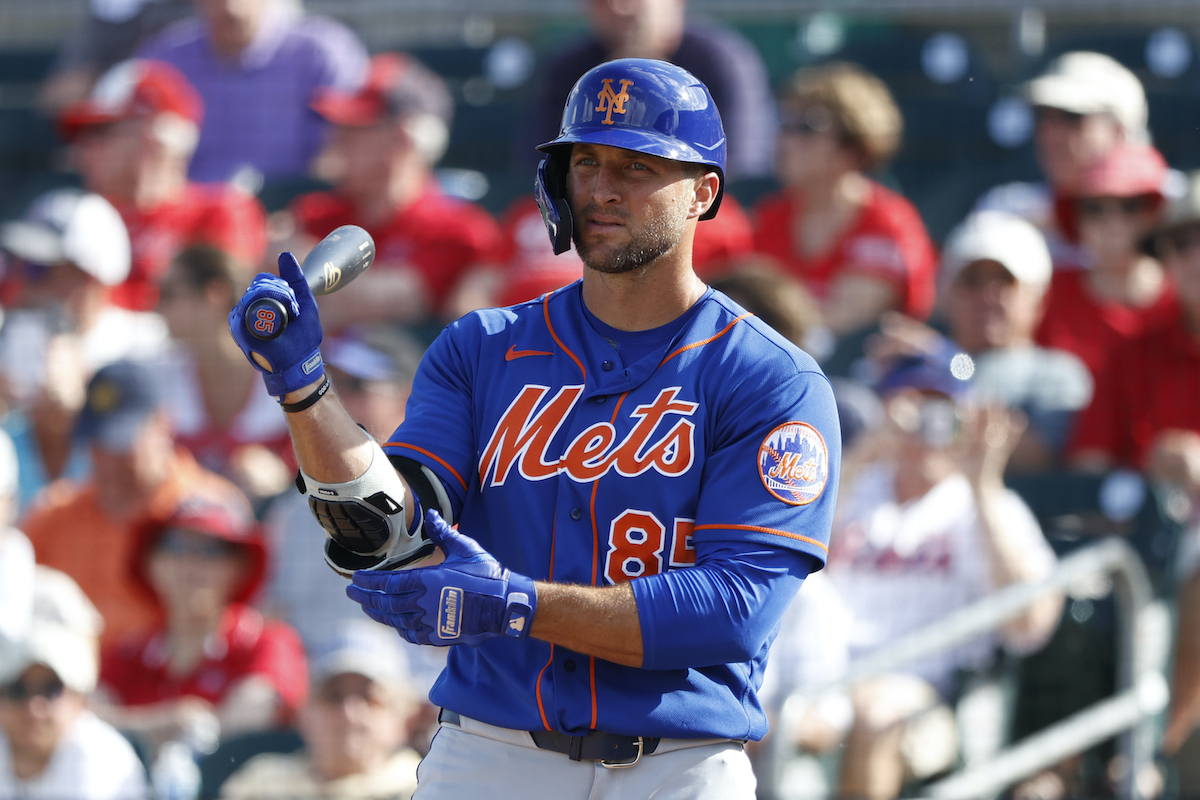 Tebow's rise to fame had a lot to do with his devout religious beliefs. He was unashamed to express his Christian faith throughout his football career. This made him a star in evangelical circles. Despite relatively little NFL success, he was a household name beyond football and used his image as the evangelical boy next door to get opportunities beyond football. 
The quarterback has released several books, produced several movies, and served as a college football analyst for ESPN for several years. More recently, he has rebranded as a health and wellness expert. Tebow has been a staunch supporter of the ever-popular Keto diet, and he recently hosted a seminar about the health benefits of avocados. 
However, as far as sports go, however, Tebow is still chasing his dreams, although it isn't football he's looking toward. 
Tebow takes the plate 
Since 2016, Tebow has been playing minor league baseball. He was an independent minor leaguer in Scottsdale before getting the call from the New York Mets' farm system. Since then, Tebow has been slowly climbing the ranks. He spent the 2019 season playing for the team's AAA affiliate in Syracuse, Illinois. In his first four seasons, Tebow was a .223 hitter with 18 home runs and 107 RBIs in three years with the organization and pitched for a 30-33 record. 
Tebow stays busy thanks to his TV work and a side career as a fitness celebrity. His career in sports is likely in its final days, but his career in the spotlight may only have begun. When it comes to making the most out of a short career, it's hard to find a better example than Tim Tebow. Who knows what he will be up to next?