NFL
You Won't Believe Where Vegas Thinks Adrian Peterson Will Play in 2017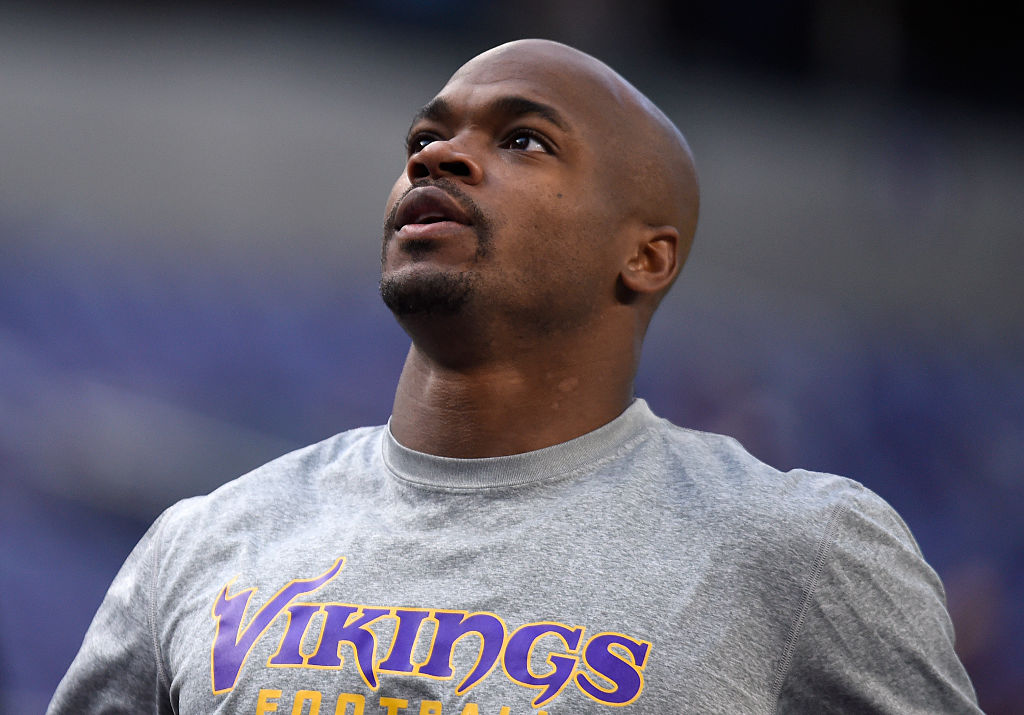 Future Hall of Fame running back Adrian Peterson is officially a free agent. The seven-time All-Pro is one of the most dominant ball carriers the National Football League has ever seen. For the first time in his decorated professional career, he will test his value on the open free agency market.
Peterson's age (he will turn 32 years old on March 21) and injury history could keep some teams from pursuing the 2012 NFL MVP. But when it comes down to it, if there ever was a running back who could excel well into his 30s, it's Peterson.
With the news that the Minnesota Vikings were not going to pick up Peterson's contract option, the oddsmakers in Las Vegas released the odds for their list of favorites to sign the former Oklahoma Sooner. And what they came up with is somewhat surprising. Here is a look at the 11 most likely free agency destinations for Peterson according to the oddsmakers in Vegas.
Article based on Vegas odds as of March 1, 2017.
11. Philadelphia Eagles
Odds: +2000 (20-1)
To be perfectly honest, we're not really sure why the Eagles are on this list. They do have a need at the position. However, Peterson just isn't a great fit in head coach Doug Pederson's offensive scheme (keep an eye on Jamaal Charles though). Stranger things have happened, but don't expect to see Peterson land in Philly.
10. Seattle Seahawks
Odds: +1400 (14-1)
We actually really, really like this scenario. For starters, Peterson's bruising running style is similar to that of former Seahawk Marshawn Lynch. On that note, Seattle is at their best when they have a dominant rushing attack. Peterson could combine with Thomas Rawls, who is injury prone himself, to give the Seahawks arguably the best 1-2 running back combo in the league.
9. Oakland Raiders
Odds: +1200 (12-1)
Simply put, it would be foolish of the Raiders not to pursue Peterson this offseason. Running back is one of their few offensive needs. With their premier offensive line, Peterson is the type of back who could contend for the 2017 NFL rushing title (if he is 100% healthy). Furthermore, signing Peterson would allow the Raiders to shift their focus to the defensive side of the ball (specifically their secondary) during the 2017 NFL Draft.
7. (tie) Green Bay Packers
Odds: +1000 (10-1)
For as impressive as Ty Montgomery was down the stretch in 2016, there is simply no denying that the Packers would benefit greatly from adding a legitimate workhorse running back to their offensive mix in 2017. While Peterson may never regain his 2012 MVP form, he would give Green Bay a true three-down running back capable of having a 1,500-yard season. On top of that, acquiring Peterson would mean that the Packers' defense would no longer have to deal with facing the future Hall of Famer twice per season.
7. (tie) Washington Redskins
Odds: +1000 (10-1)
The Redskins have always had a knack for making splashy free-agent acquisitions. That, combined with their situation at running back, make them a likely landing spot for Peterson. They first have to figure out their quarterback situation, but signing Peterson would allow them to turn their attention to other areas of need during free agency and the 2017 NFL Draft.
6. New England Patriots
Odds: +800 (8-1)
This scenario is fairly simple and straightforward. If Peterson is chasing a Super Bowl title, expect to see him land with the Patriots. For this to happen, though, he would have to accept a less-than-market rate contract and be fine with having an ever-changing role for the defending Super Bowl champs.
5. Carolina Panthers
Odds: +700 (7-1)
With Jonathan Stewart entering the final year of his contract (he is also set to celebrate his 30th birthday later this month), the Panthers are clearly in the market for another running back this offseason. While we expect them to address their needs at the position during the 2017 NFL Draft, it wouldn't be the least bit surprising to see them entertain the idea of adding Peterson. Remember, this team is one year removed from a trip to the Super Bowl and a 15-1 regular-season record.
2. (tie) New York Giants
Odds: +500 (5-1)
On paper the Giants look like a perfect fit for Peterson. They have a championship-caliber roster already in place; they have a pressing need at running back; they are a major market team; and head coach Ben McAdoo's offense would be a perfect fit for Peterson. On top of all that, Peterson previously singled the Giants out as a franchise he would like to play for if he ever left Minnesota.
2. (tie) Kansas City Chiefs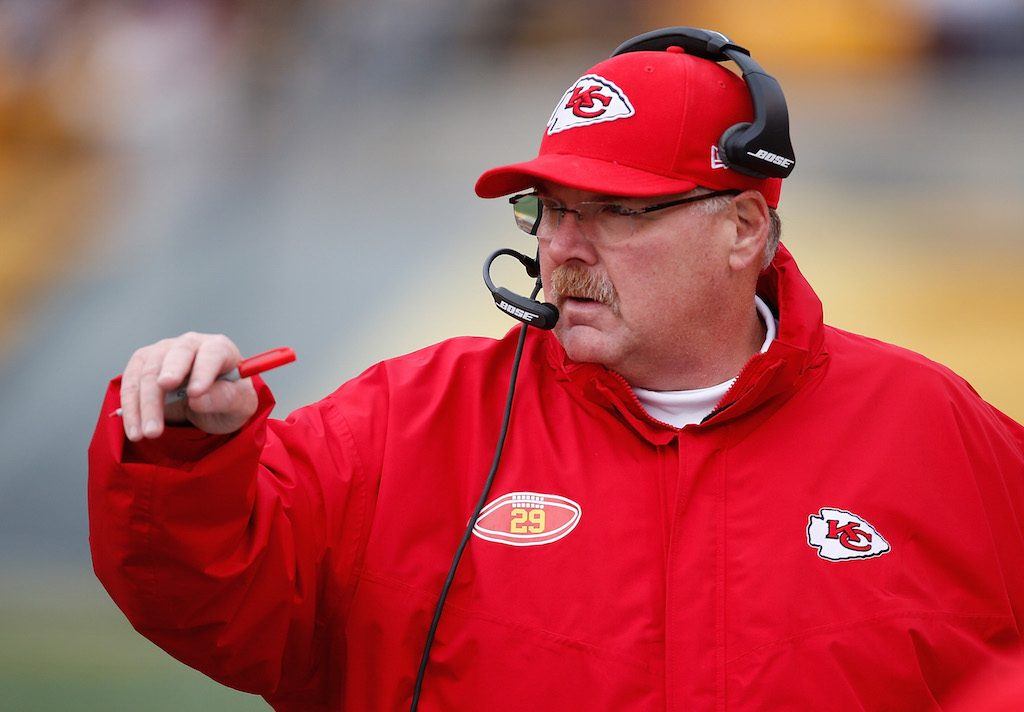 Odds: +500 (5-1)
To be honest, we were fairly surprised to see the Chiefs come in this high. Even though they recently cut Jamaal Charles and are unquestionably one of the premier teams in the AFC, we just don't see Peterson ending up in Kansas City. It's worth pointing out, however, that there may not be a coach more suited to get the most out of Peterson than Kansas City's Andy Reid.
2. (tie) Minnesota Vikings
Odds: +500 (5-1)
Despite all of the speculation, there is still a strong chance that Peterson could return to the Vikings and finish his career in Minnesota. Both the team and their star running back have made it clear that the "door is still open to find some common ground" in their talks of a potential contract extension. But at the end of the day, there are better situations out there. We believe Peterson has played his last down of football for the Vikes.
1. Tampa Bay Buccaneers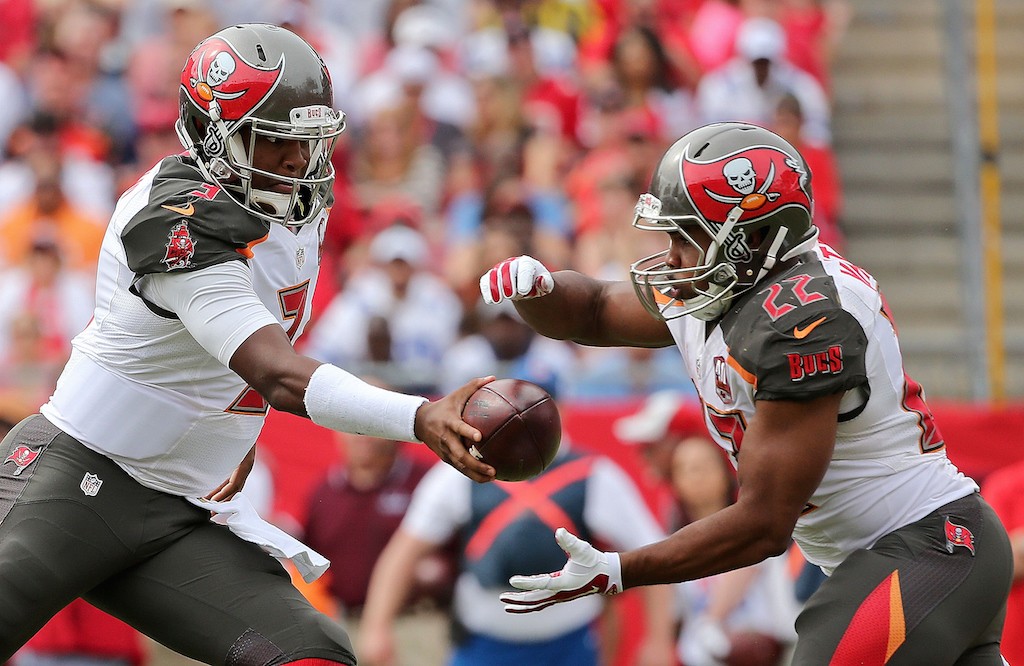 Odds: +300 (3-1)
Yes, you read that correctly. The Tampa Bay Buccaneers are currently the favorites to land Peterson for the 2017 season. Earlier this offseason, the seven-time Pro Bowler mentioned Tampa Bay as a potential team he would like to play for because of their talented young roster and warm climate location (the state of Florida's tax laws are another potential draw).
So far, the Bucs have downplayed their interest (if there is any at all) in Peterson. But if they end up moving on from Doug Martin, expect to see them at the very least extend a contract offer to Peterson this offseason.
Statistics courtesy of Pro-Football-Reference. Odds courtesy of Bovada.