You Won't Believe Where Vegas Thinks Tony Romo Will Play in 2017
The Tony Romo era is effectively over for the Dallas Cowboys. Romo's back injury in mid-August opened the door for Dak Prescott to step in and take over. After that, the rookie out of Mississippi State took the NFL by storm.
While playing at an elite level, the fourth-round pick (No. 135 overall) in the 2016 NFL Draft led America's Team to a 13-3 record for the 2015–16 season. Prescott threw for 3,667 yards, 23 touchdowns, and only four interceptions (equating to a quarterback rating of 104.9). He also added 282 yards and six touchdowns on the ground. Knowing this, when Romo was cleared to return to action in Week 11, it came as no surprise that Dallas head coach Jason Garrett and owner/General Manager Jerry Jones committed to Prescott as the team's starting quarterback .
Romo applauded the job Prescott did, and likewise admitted that the rookie earned the right to start for the Cowboys. The four-time Pro Bowler also made it clear that he still has a burning desire to continue his playing career. But, with his hefty contract (he has a scheduled salary cap hit of $24.7 million in 2017) and his release from the Cowboys, it's a forgone conclusion that Romo will suit up for another franchise in 2017.
Here are the 11 most likely landing spots for Romo in 2017 according to Vegas.
11. Cleveland Browns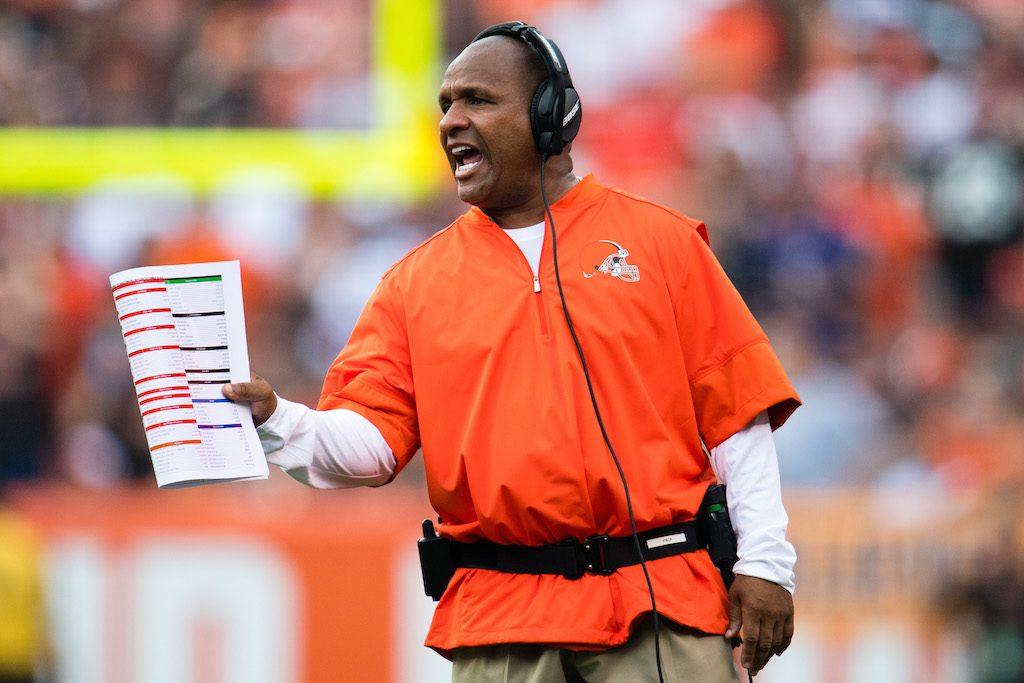 Odds: +8000 (80-1)
The Browns simply don't make a lot of sense as a potential landing spot for Romo. Cleveland finished the 2016 season with a 1-15 overall record, and were widely considered to be one of the worst teams in NFL history. Their new front office is clearly committed to rebuilding their roster through the NFL draft. And let's be honest, why would Romo want to finish his career playing for a team in complete disarray?
10. Jacksonville Jaguars
Odds: +2500 (25-1)
Blake Bortles showed signs of promise during his first three NFL seasons, but there is just no arguing that he has yet to even come close to reaching franchise quarterback status. There is no telling whether or not the Jaguars' next head coach will remain committed to the former UCF signal caller. Romo would give the Jaguars' young and talented roster a steady veteran presence at the quarterback position. Likewise, the Jags would offer Romo the opportunity to compete in the worst division in the league.
8. (tie) Minnesota Vikings
Odds: +2000 (20-1)
The Vikings have one of the better defenses in the league, but their offensive issues, particularly at the quarterback position, kept them from defending their NFC North title in 2016. Minnesota made a move to acquire Sam Bradford in early September when Teddy Bridgewater went down with a gruesome, season-ending knee injury. Needless to say, Bradford didn't really work out as the Vikings hoped.
Acquiring Romo would give Minnesota an excellent backup plan in the event that Bridgewater is unable or unprepared to play at the start of the 2017 season. That said, the Vikings would have to clear up quite a bit of salary cap space for this to happen.
8. (tie) Los Angeles Rams
Odds: +2000 (20-1)
Jared Goff is the Rams' quarterback of the future. However, based on what we saw out of the No. 1 overall pick in the 2016 NFL Draft during his rookie season, Goff still needs more time to develop. Adding Romo would give the Rams a proven veteran who can teach their prized signal caller how to be successful in the NFL, while giving them a more competitive option at the position in 2017.
7. Houston Texans
Odds: +1600 (16-1)
The Texans spent big money on Brock Osweiler last offseason in one of the most disastrous free-agent signings in NFL history. In a testament to the strength of the rest of their roster, Houston won the AFC South despite Osweiler's horrendous play. If they can come up with the salary cap space to make this happen, Romo could elevate the Texans into legitimate AFC contenders in 2017.
6. Kansas City Chiefs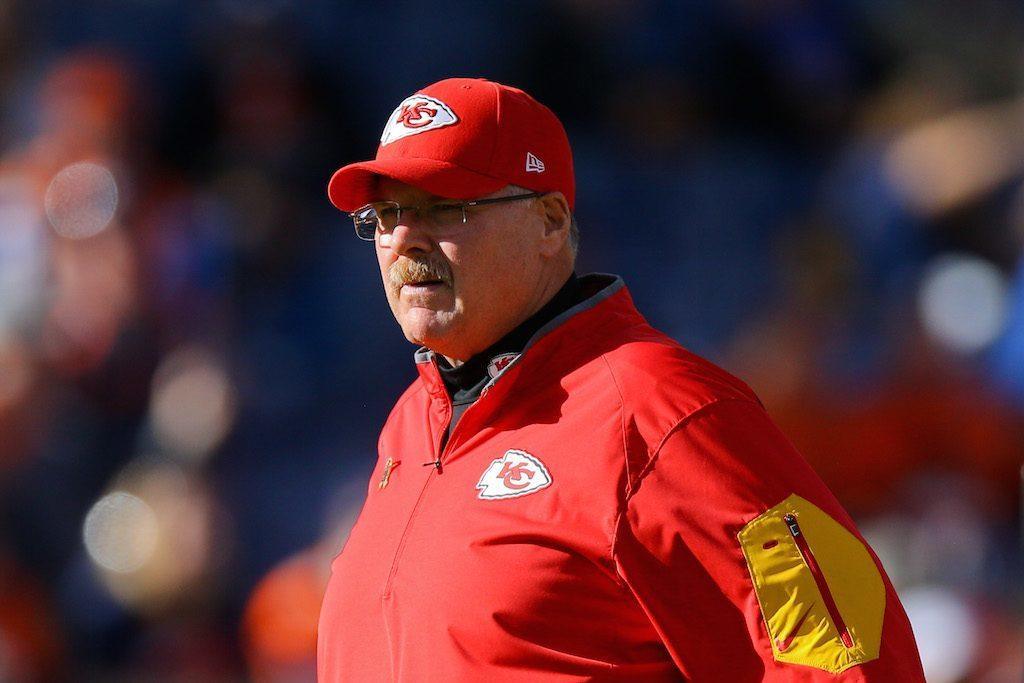 Odds: +1500 (15-1)
The Chiefs are an intriguing landing spot for Romo in 2017. They have a solid quarterback in place in Alex Smith. But at the end of the day, Smith is nothing more than an outstanding game manager. If the Chiefs could add a completely healthy Romo to the mix, they would become instant Super Bowl contenders. That said, Kansas City has a lot of salary cap work to do for this scenario to even have a remote chance of this happening.
5. New York Jets
Odds: +1300 (13-1)
We fully expect to see a mutual interest between the Jets and Romo this offseason. The Gang Green has everything in place — top-notch offensive weapons and a solid defense — to make them an attractive landing spot for a player of Romo's stature. Likewise, the Jets have a pressing need at the quarterback position. The biggest holdup in making this marriage happen could ultimately be New York's salary cap limitations.
4. Chicago Bears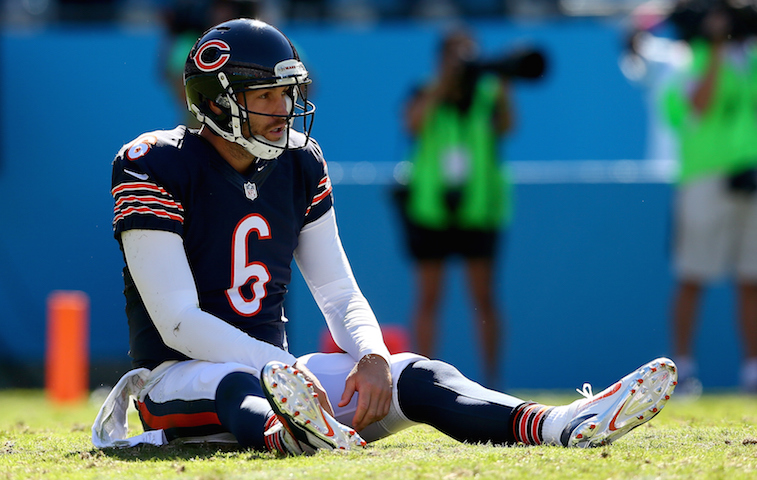 Odds: +800 (8-1)
It's almost a forgone conclusion that the Bears will have a new starting quarterback in 2017. In case you missed it, the Chicago front office and coaching staff haven't done a good job of keeping their intentions to move on from Jay Cutler under wraps. They may opt to go with journeyman veteran Brian Hoyer, and will likely add a young quarterback early in the 2017 NFL Draft.
However, despite their personnel issues (especially along their offensive line), Romo may be interested in joining the Bears, given his ties to the area (he grew up in Wisconsin and attended Eastern Illinois University).
3. Arizona Cardinals
Odds: +300 (3-1)
Outside of magically getting his job back in Dallas, Romo's most ideal situation may be landing with the Cardinals in 2017. Granted, Arizona still has Carson Palmer in the mix, but there is no denying that the 2002 Heisman Trophy winner's leash grows shorter with every disappointing performance (both individual and team). For Romo, the Cardinals would offer a Super Bowl-caliber roster loaded with offensive talent. For the Cardinals, Romo would be an upgrade over Palmer.
2. Denver Broncos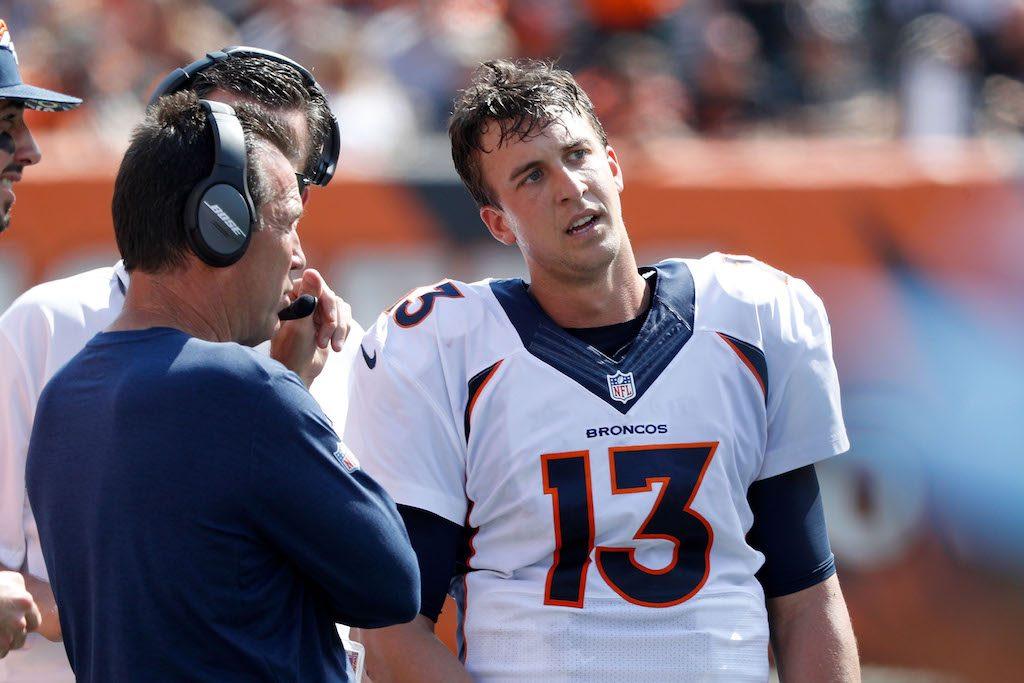 Odds: +250 (2.5-1)
The 2016 season didn't go exactly as planned for the Denver Broncos. After winning their third Super Bowl title last February, the Broncos struggled mightily on offense and missed the playoffs for the first time since 2010. They have two young quarterbacks — Trevor Siemian and Paxton Lynch — oozing with potential, but with the defense General Manager John Elway has built, Denver may not have time to let them develop.
In fact, we could argue that the Broncos would've competed in a 2016 playoff game if they had Romo under center for the last half of the season, which is why this scenario makes all the sense in the world. Let's not forget, a similar move (bringing in Peyton Manning after the Indianapolis Colts cast him aside) paid huge dividends for the Broncos from 2012–15.
1. Dallas Cowboys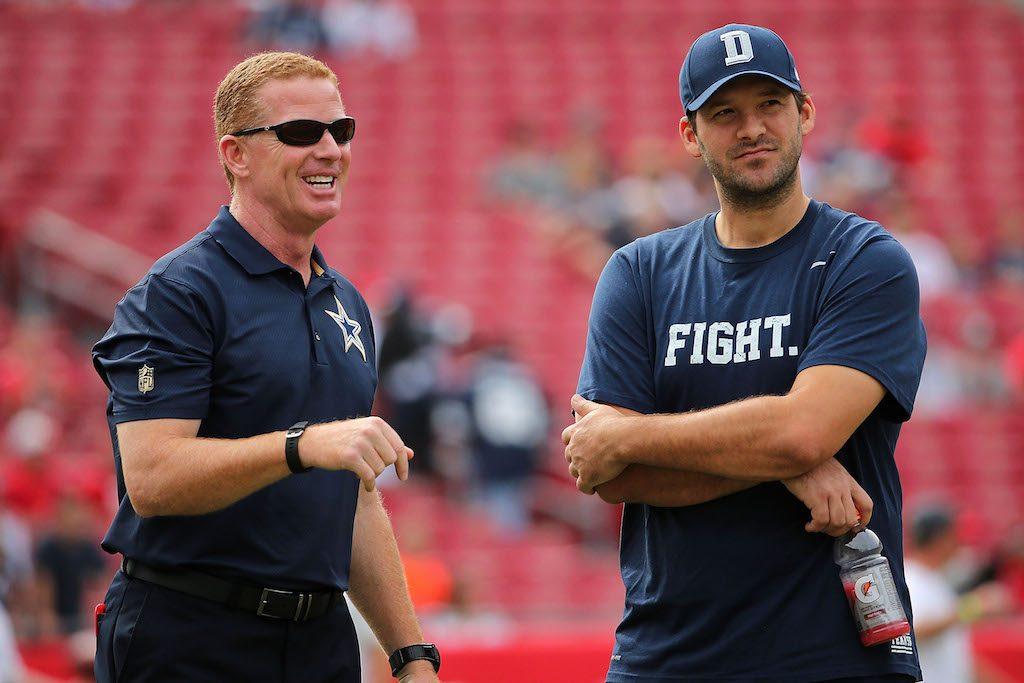 Odds: +200 (2-1)
Believe it or not, the oddsmakers in Vegas believe Romo will be on the Cowboys' roster for Week 1 of the 2017 NFL season. It doesn't make much sense to us, given the enormity of his contract and the fact that he may have a substantial amount of value on the open trade market. But at the end of the day, Vegas tends to have a pretty good idea as to how these types of situations will eventually play out.
[Editor's note 4/4/2017: it appears Romo may be heading to the broadcaster's booth, rather than another NFL team.]
Statistics courtesy of Pro-Football-Reference. Odds courtesy of OddsShark via Bovada.