These Are the 6 Youngest Teams in Baseball in 2019
Ever since people started keeping track of baseball statistics, such as the youngest opening day players, there has been a total of 20 teenagers holding the distinction of being among the youngest to play the sport professionally. All of those players lined up at field positions, while the most youthful pitcher ever to take the mound was James "Catfish" Hunter in 1966 after he had just recently turned 20 years old. As baseball teams shy away from handing out massive contracts in favor of locking up young talent with team-friendly early extensions, it got us wondering about the youngest MLB teams for the 2019 season.

At the start of the 2019 season, 20-year old San Diego Padres shortstop Fernando Tatis, Jr. was the youngest player in the game. He quickly ceded that title to 19-year old pitcher Elvis Luciano, who joined the Toronto Blue Jays bullpen just a few days after Tatis debuted.

This season also saw a drop in the overall average age of players from 29.13 in 2018 to 28.91 according to recently revealed figures. So let's take a look at youngest MLB teams this year.

New York Yankees — 28.04 years
With one of the best team of outfielders playing in the 2019, but the Yankees have still struggled this season with several players out with injuries and poor performances from the bullpen.

But don't count them out for this year's World Series contention as it's still early in the season, and they're playing better and rising in the rankings. Surrounded by more seasoned players, SS Gleyber Torres remains a healthy and vital part of the lineup in New York.

St. Louis Cardinals — 28.02 years
Similar to the Yanks, the Cardinals lost starting Pitcher Michael Wacha in April due to knee tendinitis and a ten-day stint on the injured list could potentially affect their long-term standings this early in the season. We're still in the "wait-and-see" stage for this popular franchise, and we'll continue to watch and see if they'll fly or flop in 2019.

With more than a dozen players born in the 90s, we're excited to see how well this younger roster may perform in the 2019 season. So far, pitcher Jordan Hicks at the tender young age of twenty-two is packing some power with his throws leading to some lower ERA stats.

Pittsburgh Pirates — 27.97 years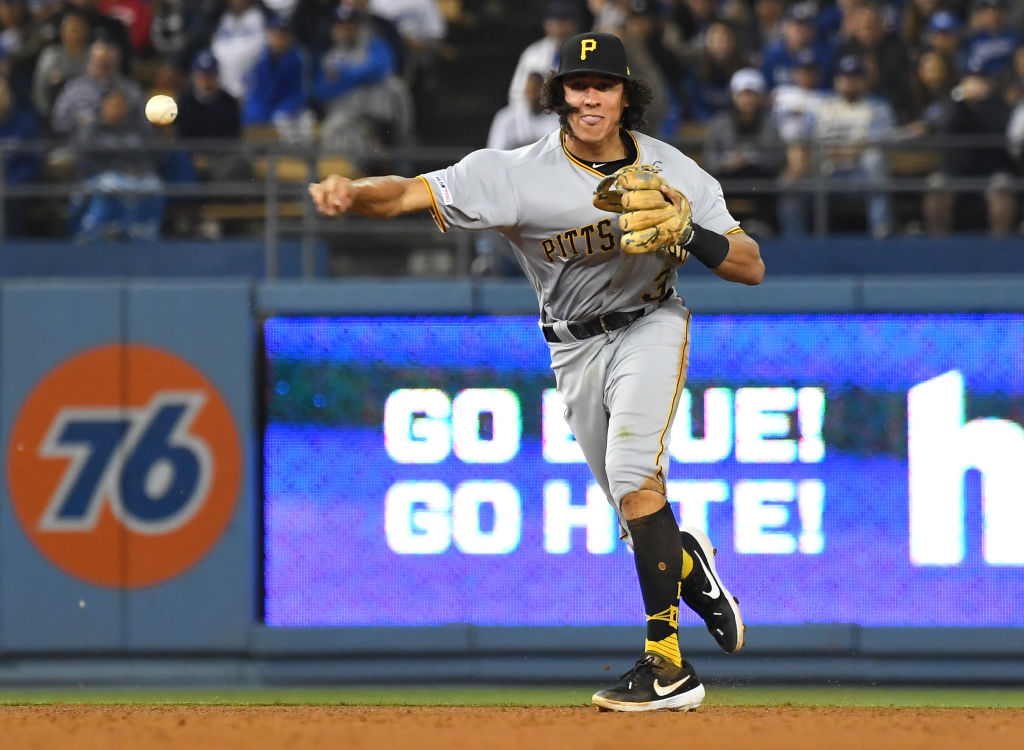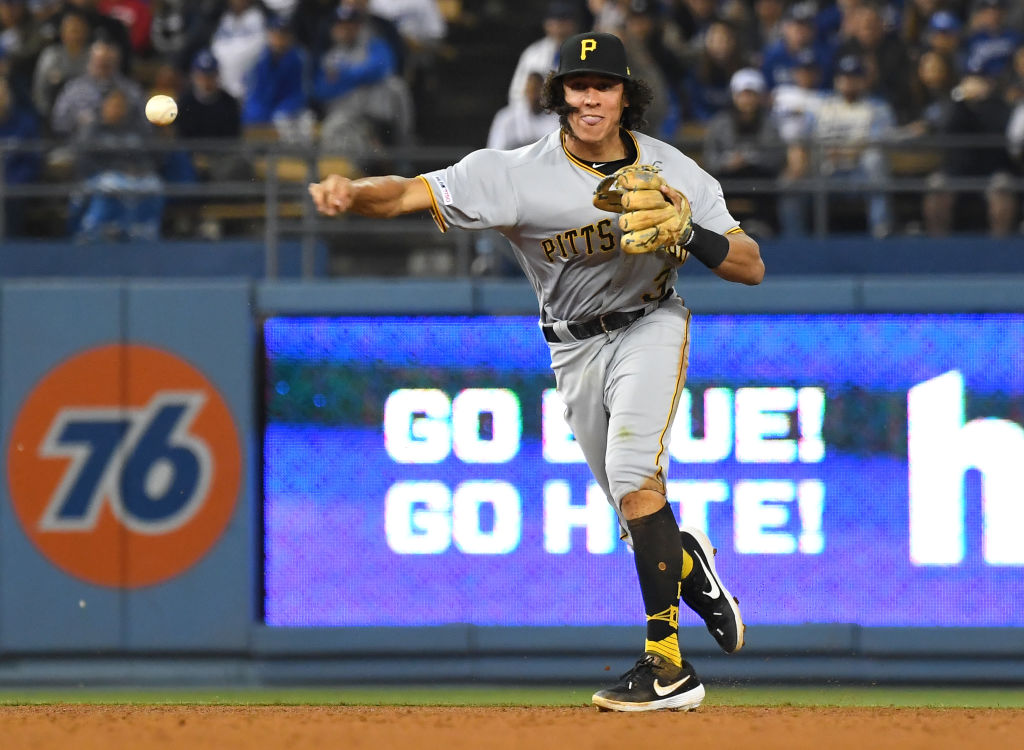 In a piece on youthful players, one can't overlook the irony of the Pittsburgh Pirates playing with a "vintage" style as recently reported by Sports Illustrated. Together with their classic black-and-gold, more traditional uniforms, SI believes the Pirates are leaning on a strong defense and straying away from the three true baseball scenarios often unfolding these days:
Mostly watching home runs,
Multiple strikeouts or walks,
Fewer actual balls in play.
A first-round draft choice for the Pirates in 2017, SS Cole Tucker is the baby on the Pittsburgh team who will turn twenty-three on July 3. Tucker already has a home run and two RBIs under his belt.

Miami Marlins — 27.85 years
The Marlins sold off talented players such as Giancarlo Stanton, Christian Yelich, and J.T. Realmuto in recent years, and they replaced them with younger talent. They're still not ready to contend for the NL East title, but the future is promising.

While he's not the youngest member of the Marlins, twenty-five-year-old Brian Anderson was in contention for Rookie of the Year according to a 2018 MLB poll.

Cincinnati Reds — 27.49 years
Some in sports have referred to the starting line up for the 2019 Cincinnati Reds as "the good, the bad and the ugly," but younger players may breathe some vital new life into this franchise. Roster changes and injuries give the Reds a new look this year.

In Cincinnati, some local sources called 21-year old Taylor Trammel one of the most talented players in their spring training camp. During his first three years playing pro, Trammel has batted well and stole 24, 41 and 25 bases, but he's not in the big leagues yet. Until then, 26-year old pitcher Luis Castillo and 25-year old outfielder Jesse Winkler are the brightest young stars.

Philadelphia Phillies — 26.92 years
Considering Philadelphia is one of the oldest cities in the United States, it's now officially home to the youngest baseball team in 2019. At age 23, reliever Enyel De Los Santos of the Dominican Republic is the youngest member on the Phillies roster and is sporting some pretty impressive ERA figures early in the season.

The other side of the coin
We just discussed the youngest MLB teams in 2019, but for the sake of argument, let's look at the oldest teams. Despite some roster retooling, the Toronto Blue Jays' players average just over 31 years old. That makes them the oldest team in the league by a wide margin. The next four most elderly teams are:
Los Angels Angels (30.32 years)
Seattle Mariners (30.17 years)
San Francisco Giants (30.15 years)
Cleveland Indians (30.08 years)