Your Cheat Sheet to FIFA President Sepp Blatter's Resignation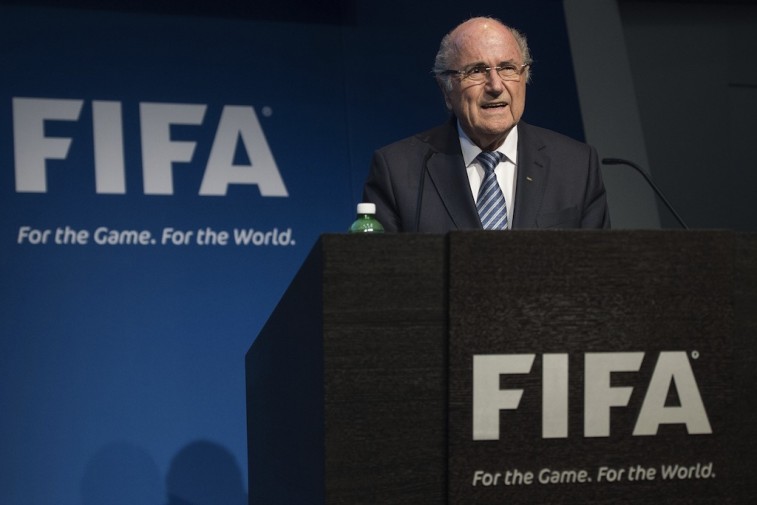 One moment you're up. The next you're down. And so it goes for everything FIFA.
Last Wednesday, the international world of soccer was rocked with one of the biggest scandals in sports history. With the unsealing of a 47-count federal indictment, nine FIFA officials and five corporate executives were charged with racketeering, wiring fraud, money laundering, bribery, and enough other crimes that you'd think you were sitting through a Martin Scorsese flick. Of course, not everyone appeared to have the book thrown at them.
Despite all the big names mentioned in the indictment, one name stood out among the rest — the name that wasn't mentioned — FIFA president Sepp Blatter. Not only was Blatter not included among those charged, but he had every intention of running for re-election. In fact, only days after the world learned just how corrupt the international governing body of soccer was, Blatter still to managed to win a fifth term in office. What kind of madness was this? How much longer would we be forced to endure this blatant disregard for human decency? Not that long, actually.
On Tuesday, Blatter did the only thing that seemed to make any sense: He resigned from his position as FIFA president.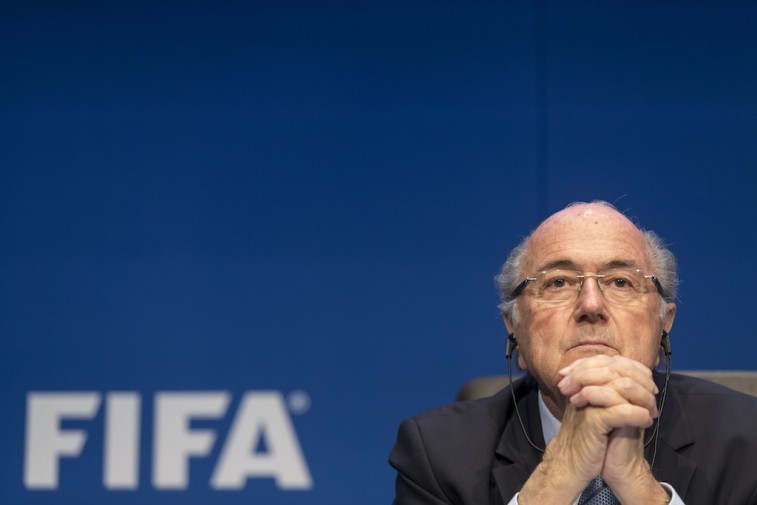 Blatter made his announcement while speaking at a news conference in Zurich. And while he spoke to the audience in French, FIFA released a full transcript in English.
"I cherish FIFA more than anything and I want to do only what is best for FIFA and for football," Blatter said in his resignation. "I felt compelled to stand for re-election, as I believed that this was the best thing for the organization. That election is over but FIFA's challenges are not. FIFA needs a profound overhaul.
"While I have a mandate from the membership of FIFA, I do not feel that I have a mandate from the entire world of football — the fans, the players, the clubs, the people who live, breathe and love football as much as we all do at FIFA.
"Therefore, I have decided to lay down my mandate at an extraordinary elective Congress. I will continue to exercise my functions as FIFA President until that election."
That's right, folks. Although Blatter is resigning his position as the president of FIFA, he will continue to carry out the duties of the office until his successor is elected. Of course, that's not going to happen overnight. According to FIFA's laws, a president can only be elected at a FIFA Congress. And wouldn't you know, the next ordinary FIFA Congress doesn't take place until May 13, 2016.
But the "president" doesn't believe there's a point in delaying the inevitable. So Blatter "will urge the Executive Committee to organize an Extraordinary Congress for the election of my successor at the earliest opportunity. This will need to be done in line with FIFA's statutes and we must allow enough time for the best candidates to present themselves and to campaign."
Even if the Executive Committee puts together an Extraordinary Congress to help make the transition happen quicker, FIFA will not have a new president for at least a couple of months — so says Domenico Scala, the chairman of FIFA's Audit and Compliance Committee.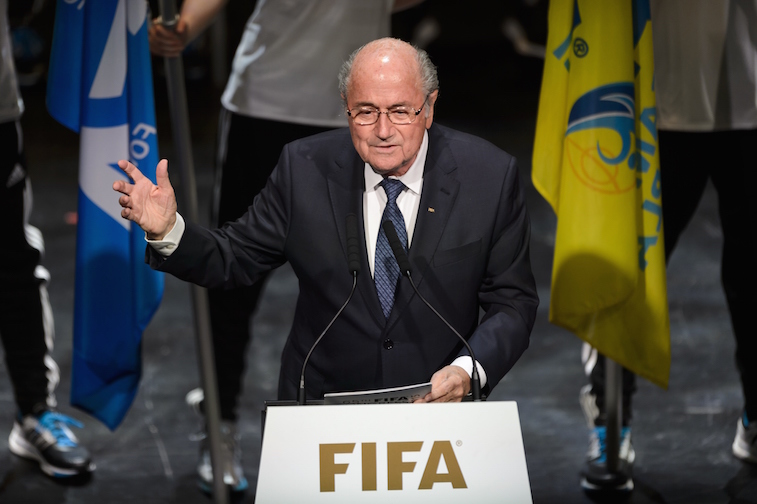 According to Blatter, "The size of the Executive Committee must be reduced and its members should be elected through the FIFA Congress. The integrity checks for all Executive Committee members must be organised centrally through FIFA and not through the confederations. We need term limits not only for the president but for all members of the Executive Committee."
Blatter has tapped Scala to be the man responsible for helping him implement these changes and reforms. So if we're to read the writing on the wall, it's up to the Executive Committee to get together and organize an Extraordinary Congress so that FIFA can hold a new presidential election. Only, in Blatter's opinion, this committee should be scaled down and elected through the Congress. On top of that, a man who has now been elected president five times, believes that there should also be term limits for elected members in FIFA. Interesting.
Of course, what we really want to know is when will FIFA be in a position to elect a new president. "Based upon the FIFA statutes, a four-month notice is required for any presidential elections to be held," said Scala during his remarks following Blatter's resignation. "FIFA must also consider appropriate time to vet candidates and allow them to present their ideas for the organisation that set forth their vision. Therefore, while the decision on timing of the Extraordinary Congress and election of a new President will ultimately be up to the Executive Committee, the expectation is that this could take place anytime from December of this year to March of next year."
This FIFA scandal has officially gotten out of hand. After decades of corruption, even a resignation will not immediately remove president Sepp Blatter. Despite his recent resolve to remain as the head figure of the international governing body of soccer, something — or someone — clearly got to the five-time president. We can't help but think that something else is going on here. And we wouldn't be surprised if bigger news dropped in the near future. However, until that time comes, Sepp Blatter has resigned his post as the president of FIFA. Well, sort of.