Your Cheat Sheet to the MLB Award Winners of 2014
By the time the big Major League Baseball awards are handed out in mid-November, most fans have gone on their merry way and are entangled in some other (arguably less important) areas of their lives. That's a shame, because there is so much debate over the Rookie of the Year or Cy Young races. The climax happens when many baseball people have stopped paying attention.
Enter Sports Cheat Sheet's first guide to the 2014 MLB award winners. Here are the winners from both leagues as decided by the Baseball Writers' Association of America (BBWAA), that esteemed group of scribes that has pleased so many fans, players, and other humanoids with its Hall of Fame decisions in recent years. The BBWAA gets the big four — Cy Young, Most Valuable Player, Rookie of the Year, and Manager of the Year — and announces them a few weeks after the World Series ends.
Note: BBWAA members with a vote make their picks immediately after the end of the regular season. Playoff performances come after and have no chance of being included in the writers' estimation.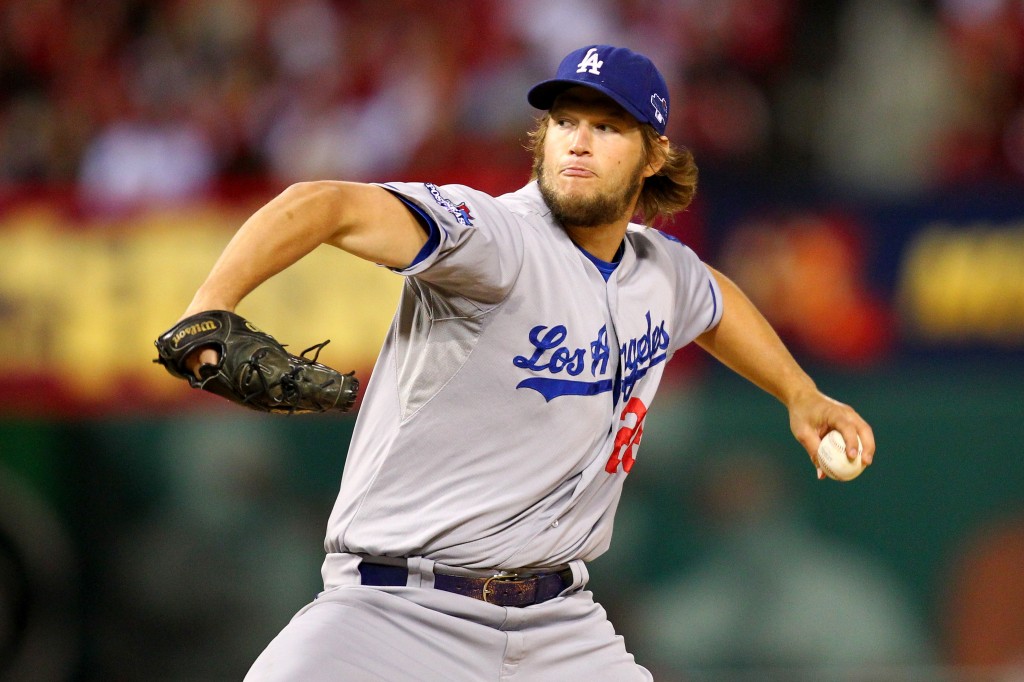 2014 NL Cy Young: Clayton Kershaw
We can say without reservation that the BBWAA nailed this one. You could run out of hyperbole when describing the Dodgers southpaw's domination of MLB hitters in 2014, so we'll just list some statistics and move on to the next winner.
Clayton Kershaw compiled a 21-3 record in 27 starts with a 1.77 ERA (the lowest since Greg Maddux in 1995), 0.86 WHIP, and 239 strikeouts in 198.1 IP. It is his third Cy Young Award in four seasons.
Maybe you only like durable pitchers? Kershaw threw six complete games and two shutouts (one a no-hitter) while averaging 7.1 IP per start. Even the voting featured superlatives: The vote was unanimous, with all 30 writers giving Kershaw the nod.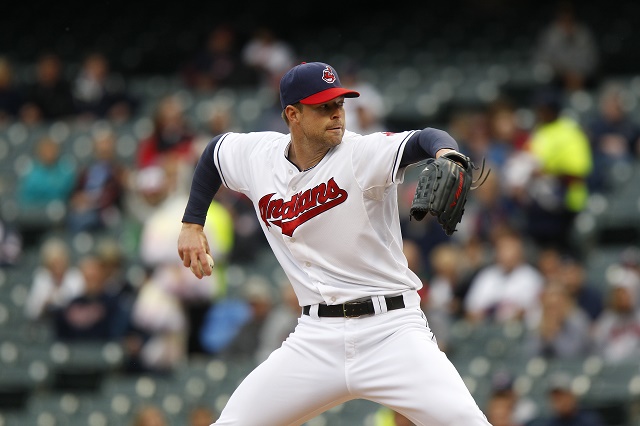 2014 AL Cy Young: Corey Kluber
The Cy Young vote in the American League was far from unanimous, with "King" Felix Hernandez and Corey Kluber taking interested parties down to their final start. In the end, Kluber edged Felix in one of the closest votes you will see. Kluber received 17 first-place votes (169 points) to Hernandez's 13 first-place votes (159 points) to take the award.
The Indians righty put up impressive wire-to-wire numbers with a 2.44 ERA, 1.10 WHIP, and 269 SO in 235.2 IP, but his second-half performance (1.73 ERA, 127 SO) pushed him over the top. It may sound strange at this point, but both Seattle and Cleveland were fighting for a playoff spot in the last weeks of the 2014 season. Kluber was the best pitcher in baseball as the pennant race unfolded in September.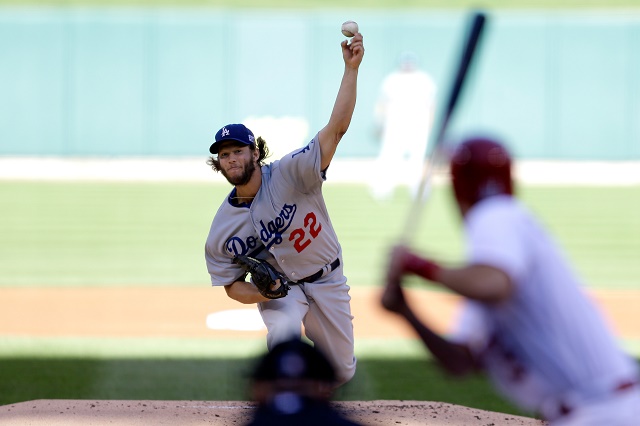 2014 NL Most Valuable Player: Clayton Kershaw
Yes, Kershaw's season was that good. Before the Dodgers lefty took home both MVP and Cy Young Awards n 2014, you have to go back to Bob Gibson in 1968 to find a pitcher with an all-out dominant campaign that was also recognized by BBWAA voters. Since we already listed his absurd stats, we'll just look at the voting and how close Giancarlo Stanton came to nabbing the National League MVP.
This vote was a nail-biter. Kershaw received 18 first-place votes (335 points) to Stanton's eight first-place votes (298 points). The Marlins slugger had a monstrous year, with 37 HR, 31 2B, 105 RBIs, and 89 R. Set in the middle of a soft lineup (122 HR total), Stanton wasn't afraid to take his base when pitchers threw around him, posting a .395 OBP and .950 OPS. Obviously, plenty of voters considered that an MVP season, but Kershaw's season was historic.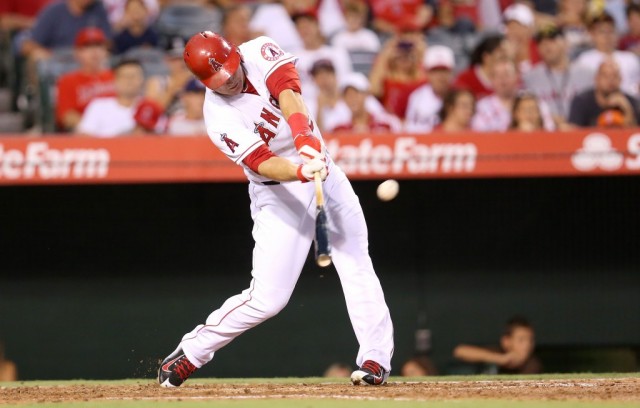 2014 AL Most Valuable Player: Mike Trout
Speaking of unanimous winners, the Angels' Mike Trout became the youngest player in MLB history to win the MVP award with each of the 30 first-place votes (420 points). Trout easily bested Victor Martinez (229 points) after consecutive second-place finishes behind Miguel Cabrera. Unlike Cabrera, Trout is a magnificent fielder and by most accounts the best position player in the game.
His 2014 stat line is positively gaudy: 287 BA, .939 OPS, 36 HR, 39 2B, 111 RBIs, and 115 R. Trout checks every box, from baserunning and clutch hitting to power and patience. One could argue he strikes out too frequently, but with that power, there is no manager who won't take the tradeoff. Besides, at age 23 and getting better every year, expect him to improve upon any weak spots in the coming campaign.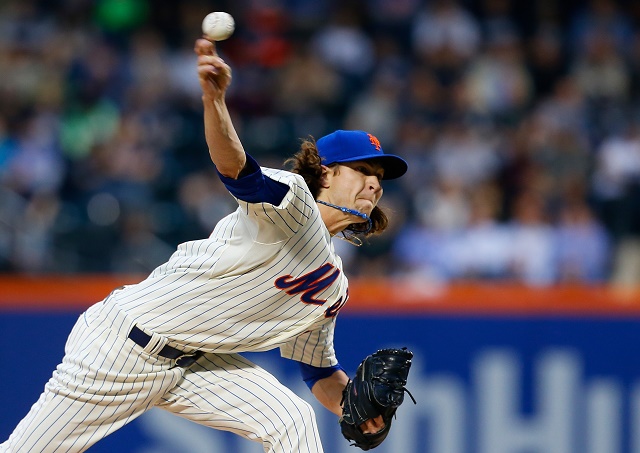 2014 NL Rookie of the Year: Jacob deGrom
The name Jacob deGrom was (and maybe still is) unknown to baseball fans before the 2014 season, when the young righty had the dubious designation of 19th-best prospect in the Mets' farm system. After getting a spot start following a stint in the bullpen, deGrom showed he had great stuff in a Subway Series matchup against the Yankees.
From there, the rest became history and the National League Rookie of the Year Award. In 22 starts, deGrom posted a 2.69 ERA and 1.14 WHIP while winning nine games for the Mets. He averaged over one strikeout per inning. Moving forward, deGrom will be one of the youngsters the Mets build around in 2015 and beyond.
2014 AL Rookie of the Year: Jose Abreu
MLB pitchers learned to fear Jose Abreu's bat immediately upon the start of the 2014 season, and the slugger's reign of terror never ceased. After racking up two AL Player of the Month Awards (April, July) and three AL Rookie of the Month Awards (April, June, July), Abreu was one of the easiest decisions the BBWAA ever made.
Even still, the unanimous win by the Cuban-born masher was impressive considering it has only happened eight times in history. What made the decision so easy for the writers in 2014? Abreu hit .317 with 36 HR, 35 2B, 107 RBI, and a .964 OPS in 145 games for the Chicago White Sox.
2014 NL Manager of the Year: Matt Williams
Say what you want about Matt Williams — Nationals players never doubt their manager has their back. Between lashing out at reporters (albeit unnecessarily) for a Bryce Harper controversy and getting ejected after Asdrubal Cabrera's foolish move in Game 2 of the NLDS, Williams established himself as a man willing to go the distance for his club.
The results on the field show how many Nationals players bought into Williams' methods. Washington won the NL East by 17 games despite an uneven year by Harper and other issues. This vote by the BBWAA (18 of 30 first-place votes) is also a reflection of the regular-season sample. Williams was less than stellar managing in the Nationals' disastrous playoffs, something he should improve upon in the future.
2014 AL Manager of the Year: Buck Showalter
In our estimation, no manager oozes complete commitment on the level of Baltimore's Buck Showalter. Without Manny Machado, Matt Wieters, or a No. 1 starter, the Orioles cruised to an AL East title in a race that was over by Labor Day. You can thank Showalter's steady hand and detailed preparation for that.
BBWAA scribes gave Showalter 25 of 30 first-place votes, giving him double the points of Angels skipper Mike Scioscia, who finished second. Ned Yost of the Royals and Lloyd McClendon of Seattle placed third and fourth, respectively. The win represented the third of Showalter's career after taking home the award as skipper of the Yankees in 1994 and the Rangers in 2004.