NFL: What Will a New Los Angeles Stadium Look Like?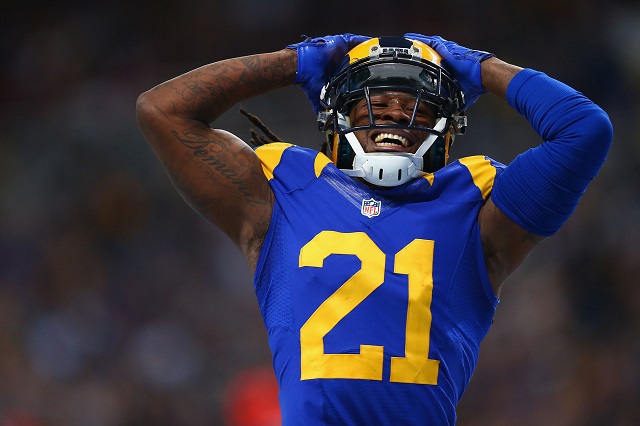 There may not be an NFL team in Los Angeles right now, but there are plans to change that.
St. Louis Rams owner Stan Kroenke is the man looking to build the privately funded, $1.86 billion stadium in Inglewood. Recently his people and representatives from HKS, the architecture firm hired for the design, met with the Los Angeles Times to give them an early look at the plans. And they are spectacular.
What's striking about this design is that it's intended to feel like a part of the city of Los Angeles. Mark Williams, who is the director of sports and entertainment business development for HKS, stated, "This stadium grows out of the DNA of the region." The roof of this stadium is extremely intriguing. It covers the field and surrounding areas, but remains open on all sides. This is intended to make it feel like you are still outside.
The roof is set to be sail-shaped, twice as big as the stadium, and sit 275 feet above the playing field. However, according to the L.A. Times, the building will be set into the ground and therefore only have an above-ground profile of 175 feet. This isn't as high as most enclosed stadiums. But then again, this stadium isn't looking to be like most stadiums.
While it may seem strange to put a roof over a stadium in Los Angeles, there is more to it than just the ability to host other events. Kroenke could now build the world's largest billboard, "one visible to the more than 35 million travelers who fly into and out of L.A. each year. Images or animations could be projected onto the roof, instead of being permanent fixtures." There are endless possibilities to be had here. Especially if this stadium becomes occupied by two NFL teams.
It should be noted that Kroenke can finance this stadium all by himself. Not only that, but he had development partner Stockbridge Capital Group acquire around 300 acres of high quality land in Hollywood Park that would be perfect for the stadium. However, the NFL believes that Los Angeles is better suited to be a two-team market. So Kroenke and company made sure the plans were tw0-team compliant. They did this by having two home team locker rooms, matching office spaces, and two distinguishing owners' suites. If you combine that with the "four-sided" layout of the stadium, where the public can access the venue from all sides, the Inglewood Stadium would be unlike any other structure in the NFL.
Although there is still a lot of work to be done, the basic designs for this project have been mapped out. There will not be a football team in Los Angeles in the immediate future, but it seems like it's only a matter of time before that changes. Kroenke and his team have made great strides and that is what will be seen in Arizona at the NFL owners meetings. The National Football League has had teams in Los Angeles before. These plans should go a long way toward making it happen again.
To see more drawings of the proposed Inglewood stadium, check out the gallery starting here.