Your Daily Dose of Feels | QB Deshaun Watson Donates Paycheck to Cafeteria Workers
Deshaun Watson of the Houston Texans has joined the bevy of NFL athletes who recently have given to the less fortunate. The rookie quarterback donated his entire first paycheck to three NRG Stadium cafeteria workers who were affected by Hurricane Harvey flooding.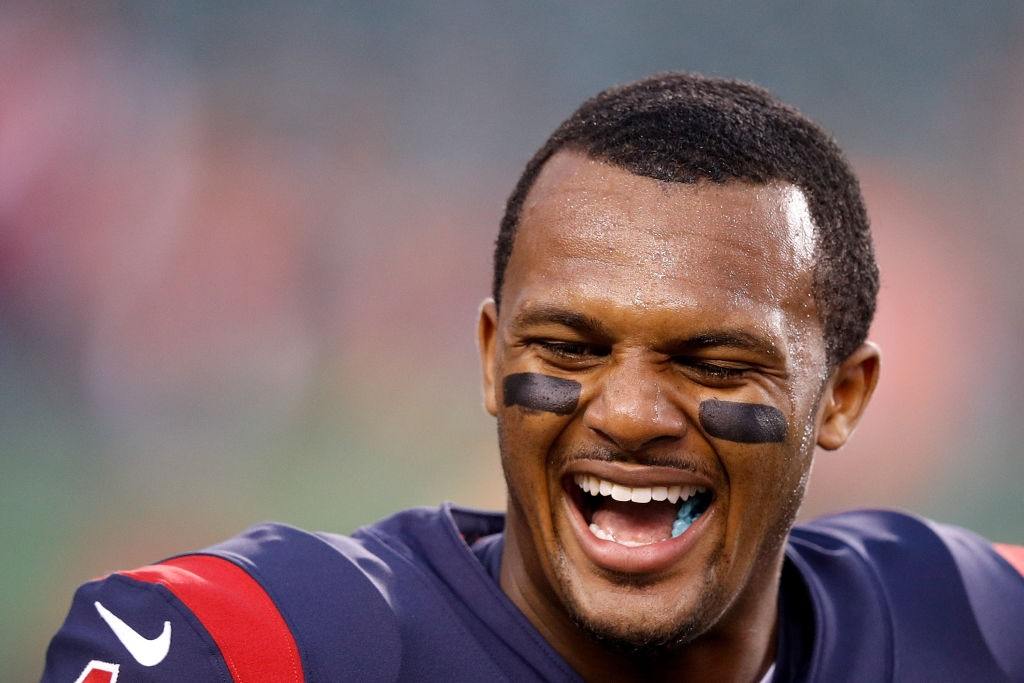 The check, in the amount of $27,353, was split into three. Watson walked into the cafeteria and handed envelopes wrapped in red ribbon to the three women and told them, "Hopefully, that's good and that can get you back on your feet. And anything else y'all need, I'm always here to help." A video posted to Twitter by the Houston Texans captured the moment.
"If you can, you must."@deshaunwatson​ gave his first @NFL​ game check to help a few familiar faces. #HoustonStrong pic.twitter.com/rwcyGMSRFN

— Houston Texans (@HoustonTexans) September 27, 2017
Watson also told the women, "For what you all do for us every day and never complain, I really appreciate you all, so I wanted to give my first game check to y'all to help y'all out in some type of way. Here you guys go."
One of the recipients was driven to tears, and she asked for a hug. Watson smiled and gave hugs to all three.
The act of kindness set off a frenzy of positive Twitter reactions and likely garnered the rookie many new fans.
I just want to thank @deshaunwatson for making my cry this am at the wonderful job by blessing those ladies In cafeteria with his Game check

— Kevin Millar (@KMillar15) September 28, 2017
Incredible generosity. Impossible not to be a fan of DeShaun Watson. Could already be on his way to becoming one of the faces of the NFL. https://t.co/0eVnRu6Deh

— Field Yates (@FieldYates) September 27, 2017
Deshaun Watson has to be my favorite QB in the league. Dude gave his first check to Houston flood victims. Like come on. #Selfless #Leader

— Trevor Strong (@CoachStrongSC) September 28, 2017
Watson has been on the receiving end of charitable kindness in the past. In 2006, when Watson was 11 years old, Atlanta Falcons running back Warrick Dunn donated a home to Watson's family through Homes for the Holidays, which partnered with Habitat for Humanity.
Watson's donation is the latest in a string of charitable acts committed by major league athletes in the wake of a slew of hurricanes which inflicted damage on Texas, Florida, and the Caribbean Islands starting in August.
Texans defensive end J.J. Watt made headlines after he set up an online fundraiser to help the city of Houston after Hurricane Harvey devastated the city in August. Watt's original fundraising goal was $200,000, and to date over $30 million has been raised.