Zac Taylor Failed Miserably as an Offensive Coordinator Before Becoming the Bengals' Head Coach
The Cincinnati Bengals are in a rebuilding era. The rebuild starts with head coach Zac Taylor who will be in his second season as head coach of the Bengals in 2020. The Bengals struggled immensely in Taylor's first season, but he was put into an awful position on a team with a lot of holes. However, one could wonder how Taylor got the job to begin with. He failed miserably statistically as an offensive coordinator before coming to the Bengals.
Zac Taylor did not do well as an offensive coordinator
From 2013 through 2015, Zac Taylor was the quarterbacks coach of the Miami Dolphins, according to Bengals.com. He did well in that position too, as he helped develop a young QB in Ryan Tannehill. However, the Dolphins fired offensive coordinator Bill Lazor in late November 2015, according to ESPN. 
Taylor was then the interim offensive coordinator for the Dolphins during the last five games of the 2015 season. The Dolphins were a bad team, so you can't blame him for their offense not performing well, but the team still only averaged 17 points per game in those five games he ran the offense. That was even lower than the team's season average of 19.4 points per game. Additionally, the Dolphins scored 15 points or less in three of those five games.
In 2016, Taylor was the offensive coordinator for the University of Cincinnati Bearcats under head coach Tommy Tuberville. The Bearcats had a really talented offense in the previous season, averaging 33.8 points per game. UC's offense only averaged 19.3 points per game in 2016 under Taylor. The team did, however, lose pretty much all of its weapons in the passing game from 2015. The Bearcats' top-six receivers in 2015 did not play for the team in 2016. Dropping 14.5 points per game, though, is a huge dip.
Additionally, the Bearcats went 7-6 and went to a bowl game in 2015. They went 4-8 in 2016.
Despite Taylor's lack of success with the Bearcats, he then got back into the NFL. 
Finding success on the Rams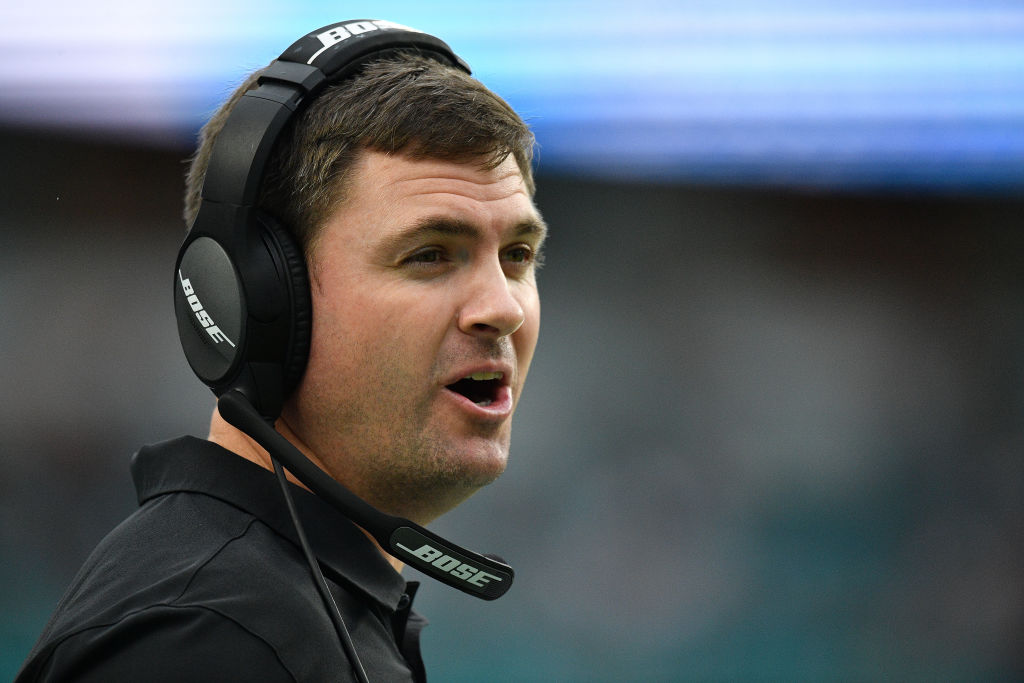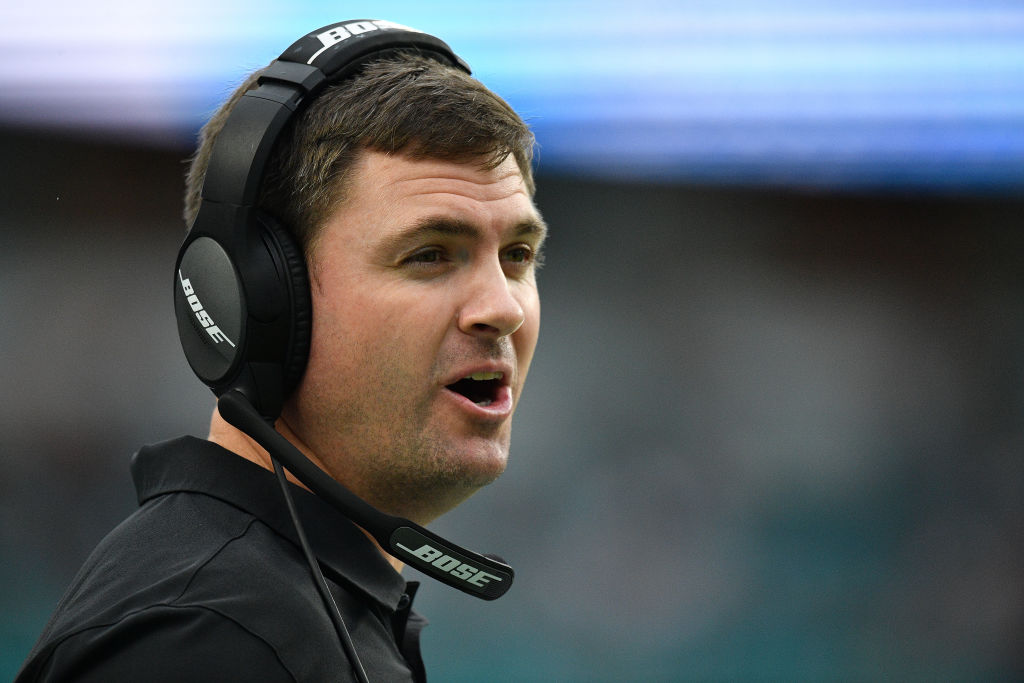 Zac Taylor coached under Sean McVay on the Los Angeles Rams in 2017 and 2018. He was the assistant wide receivers coach in 2017 and the quarterbacks coach in 2018, according to Bengals.com.
The season he really found success in was in 2018 as QB coach. The Rams went to the Super Bowl that season and, with Taylor's help, quarterback Jared Goff had a great season. Goff threw for 4,688 yards, 32 touchdowns, and 12 interceptions that season. That is probably a big reason why he eventually became the head coach of the Cincinnati Bengals.
However, while those stats are impressive, were they more because of Taylor's abilities or were they just a product of McVay's system working really well that season? Having a quarterback succeed in just one season, after struggling at other coaching positions in prior seasons, should not warrant a head coaching gig. The Bengals took the risk, though, hoping McVay rubbed off on him.
Taylor and the Cincinnati Bengals have promise moving forward
During his first season as head coach in 2019, Zac Taylor was put into a bad position. The Cincinnati Bengals were a bad football team with a lot of holes. This ultimately showed on the field too as the Bengals went 2-14, earning the No. 1 pick in the 2020 NFL draft. Taylor cannot be judged for the Bengals' struggles that season as he had little to work with, so maybe he still can be a good NFL head coach. 
Moving forward, Taylor really has a chance to prove that. The Bengals have a lot of promise for the near future after drafting Heisman Trophy winner Joe Burrow, making him the team's franchise quarterback. They also got him a talented weapon in wide receiver Tee Higgins. The team really needs to improve the offensive line, though, to make sure Burrow is protected. Either way, Taylor will have more to work with next season and can really show his potential as a head coach. He will most likely have a long leash too, just look at how long Marvin Lewis coached the Bengals.
Zac Taylor really did not prove himself enough to become a head coach in the NFL. Maybe he is an excellent coach; he just has not proven it yet. He has a chance to prove it now, though. We can reassess his potential after the 2020 season.