Zach Ertz' Shockingly Quick Resurgence With the Cardinals Proves the Eagles' Brutal Incompetence the Past Two Years
Before the Philadelphia Eagles traded Zach Ertz to the Arizona Cardinals, there were quiet whispers of the veteran tight end beginning to regress. The three-time Pro Bowler only caught 36 passes for 335 yards in 2020 and was off to another slow start in 2021 (18 catches for 189 yards).
After just two games with his new team, one thing is clear: Ertz can still perform at an extremely high level.
Zach Ertz is off to a red-hot start with the Cardinals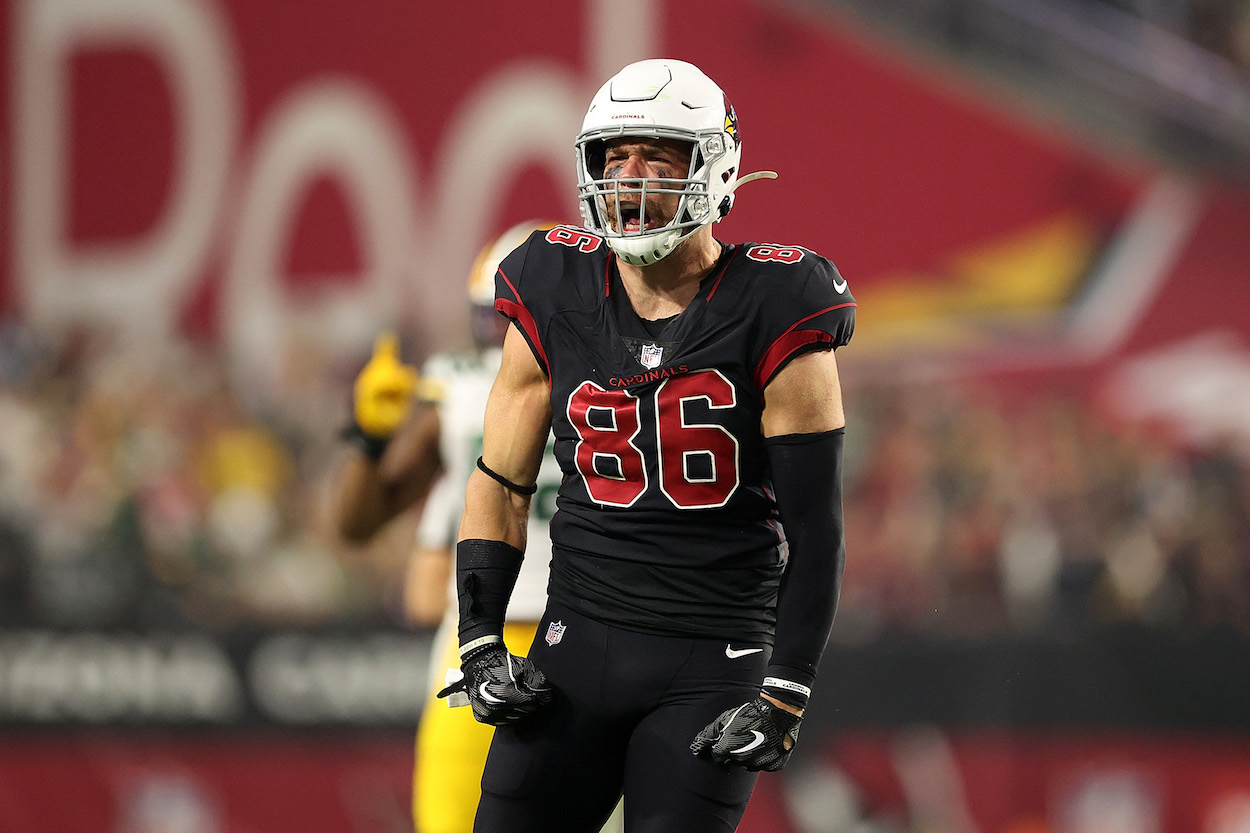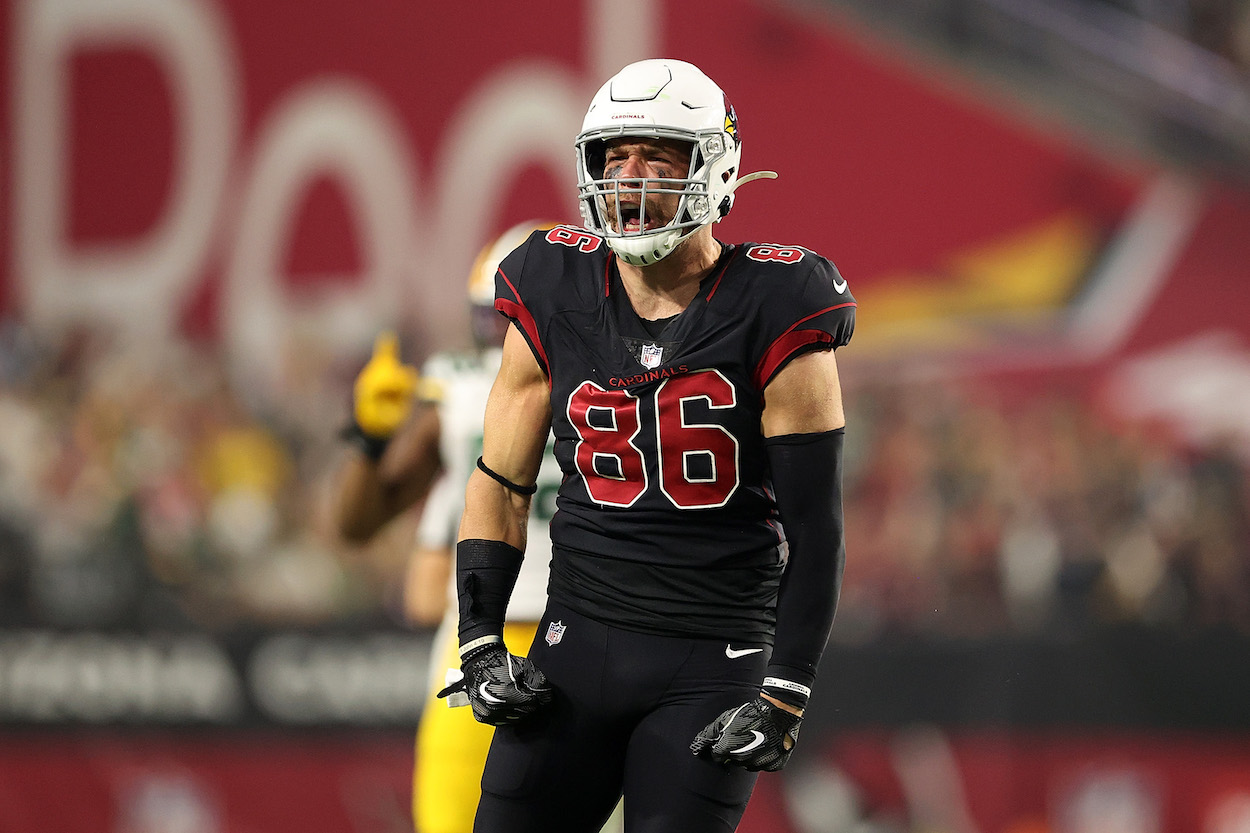 While the Cardinals' undefeated season did end against the Green Bay Packers on Thursday Night Football, it was to no fault of Ertz. The veteran tight end hauled in four catches for 42 yards on four targets. The game prior, Ertz snagged three catches for 66 yards and a touchdown.
Cardinals quarterback Kyler Murray is quickly discovering just how reliable the veteran tight end is. Ertz has a knack for getting open and creating space at a moment's notice. It's a huge boost to an Arizona offense that was already looking dominant to start the season.
There's still a good amount of football left to be played this season. However, Ertz's first two games in Arizona reminded folks of how dominant he can be. People forget that he was universally considered a top-three tight end from 2017 to 2019.
Ertz's resurgence casts a bad light on the Eagles
While most Eagles fans are happy to see Ertz thriving out in the desert, his instant resurgence casts a damning light on the organization's front office and coaching staff. Clearly, Ertz is still a talented pass-catcher. Why weren't the Eagles able to get this type of production out of him in 2020 and 2021?
For starters, controversial general manager Howie Roseman seemingly went out of his way to push Ertz out of Philly. The veteran TE requested a contract extension after 2019 (88 catches for 916 yards), and Roseman refused. The Eagles forced a disgruntled Ertz to play without a new contract in 2020, which added to the team's mess of problems that season.
Additionally, the team misevaluated the quarterback position. Ertz had a strong relationship with former QB Carson Wentz. The Eagles further made Ertz's life difficult by shuttling Wentz out of Philadelphia for Jalen Hurts (who struggled to get Ertz the ball in 2021).
The Eagles are trending in a bad direction
Despite the Week 8 loss, Ertz and the Cardinals are still in fantastic shape. They're borderline locks to make the postseason.
The Eagles, on the other hand, are heading in a completely different direction. Their fan base is furious with a lack of positive results, and Hurts is already in jeopardy of losing his starting job.
The Eagles forced themselves into a box where their only option here in 2021 was to trade Ertz. However, it very simply put didn't have to be this way. Philadelphia had a promising core to build around dating back to 2017 and unnecessarily massacred it, primarily due to Howie Roseman's roster mismanagement.
There's no reason former head coach Doug Pederson, Wentz, and Ertz all shouldn't still be with the Eagles here in 2021.
Regardless, fans can best view the Ertz situation as another example of the foolish Eagles front office. An outcome that is becoming a frequent occurrence in Philly these days.
All stats courtesy of Pro Football Reference.
RELATED: Eagles DT Fletcher Cox Blasts Inexperienced and Unprepared Coaching Staff: 'I Can Only Take so Much, and I'm Going to Do Something About It'