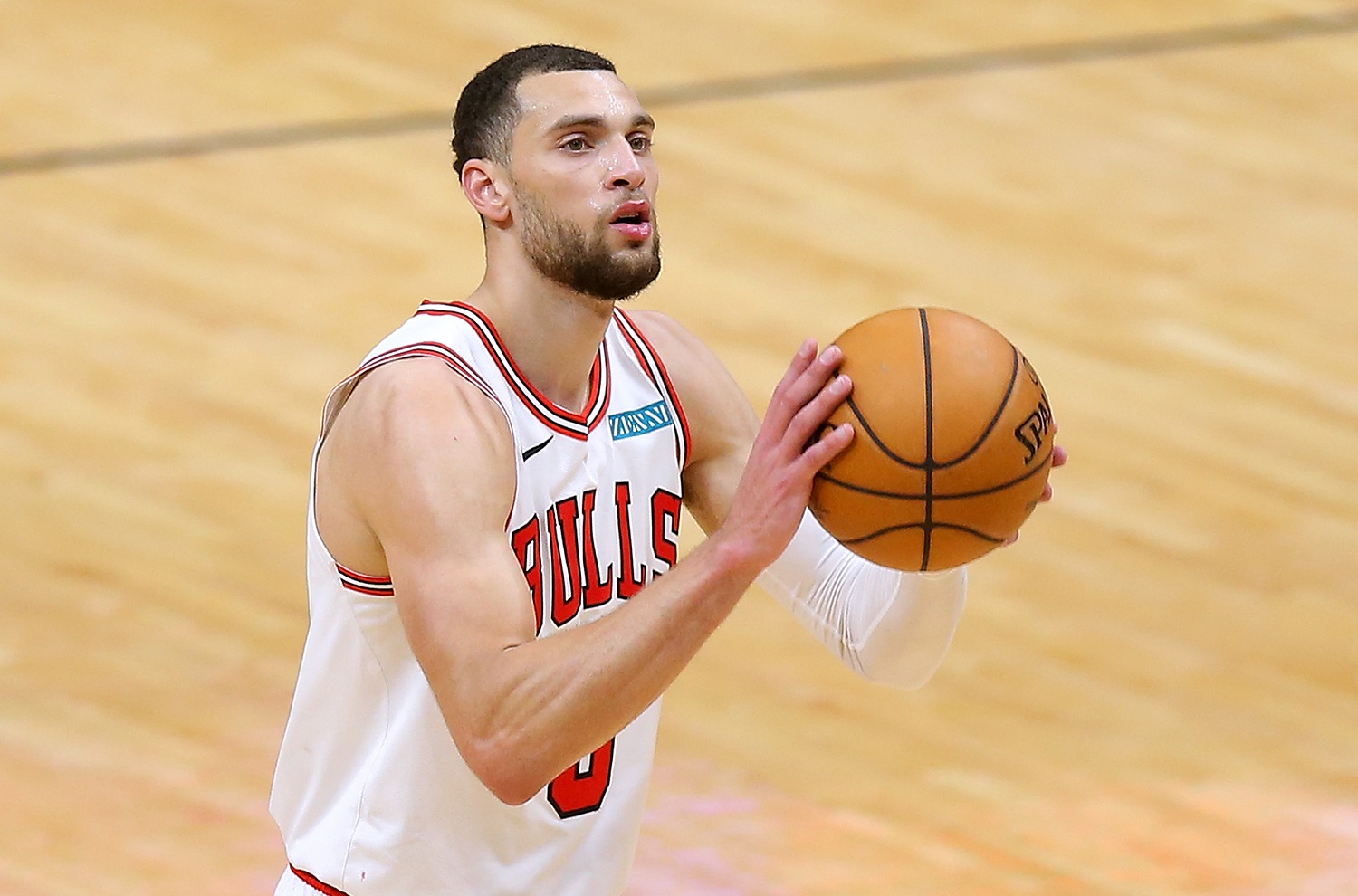 Zach LaVine Figures To Carry $131 Million of What-Ifs Into Next Season With the Bulls
Zach LaVine is eligible for a contract extension from the Chicago Bulls this summer, but the size of the deal will depend largely on awards voting.
Chicago Bulls guard Zach LaVine is sitting out the playoffs, again. It gives him all that much more time to contemplate his NBA future without distractions, which is especially important since he is eligible for a contract extension.
Playing out his contract year and testing the free-agent market means passing up the $104 million over four years that the Bulls can offer this summer. LaVine should be able to do quite a bit better in free agency, but there is a $131 million "what if" staring him in the face.
Zach LaVine stepped up this season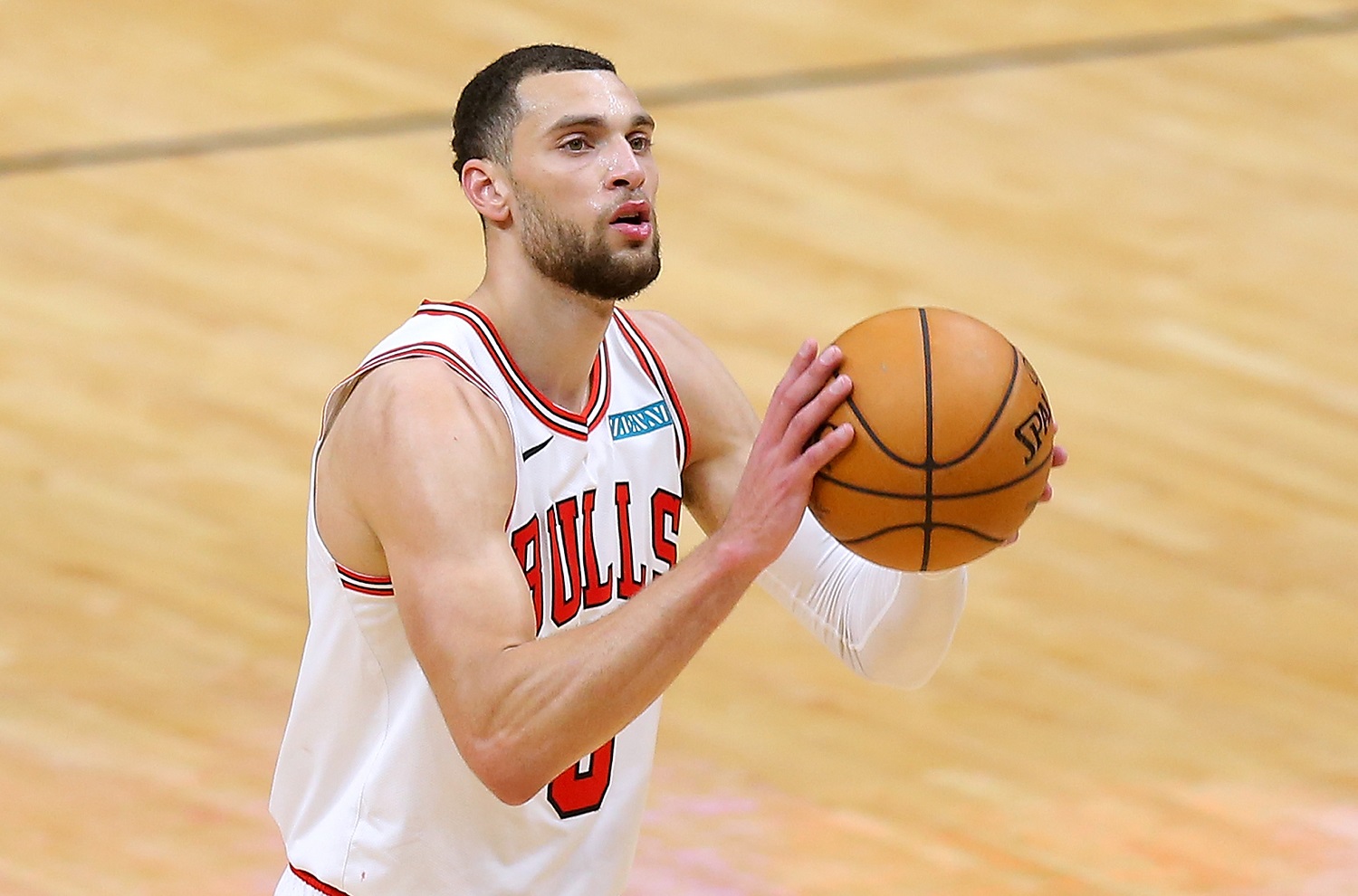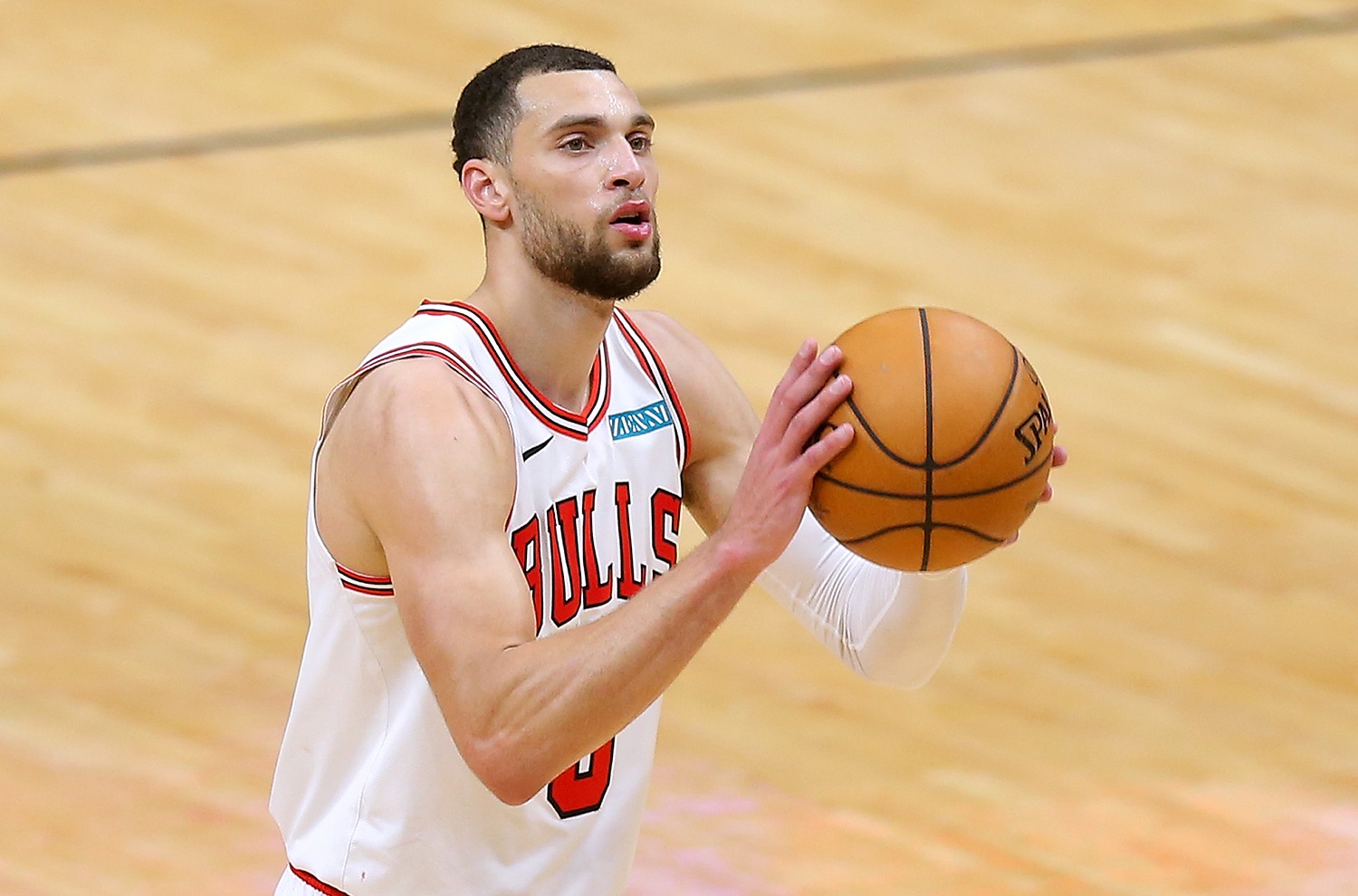 After 10 playoff appearances in 11 years, the Chicago Bulls began a downward slide in the 2015-16 season, missing the postseason despite a 42-20 record. They played .500 ball the following season, exited in the first round of the Eastern Conference playoffs, and haven't been back since.
The rebuild under first-year coach Billy Donovan looked somewhat promising this season, but Chicago still finished just 31-41 despite LaVine's best work as a pro.
LaVine logged career-high averages of 27.4 points, 5.0 rebounds, and 4.9 assists. Playing an ambitious 35.1 minutes a game, he posted his best field-goal percentage (50.7) and his best 3-point percentage (41.9).
It was enough to earn LaVine a spot in the NBA All-Star Game, a first in his seven-year career since arriving in the league in 2014 with the Minnesota Timberwolves.
However, that midseason honor means substantially less than one he might earn in the coming weeks.
LaVine has much riding on the All-NBA Team
According to Spotrac.com, LaVine has one year and $19.5 million remaining on his contract. As matters stand now, the Bulls can offer $104 million over four years – a 33.3% bump over the previous contract.
That amounts to chump change compared to the possibilities that await if voters select LaVine to the All-NBA Team. According to the salary website, landing on the first, second, or third team allows the Bulls to tack a fifth year onto the extension offer. More importantly, the total value jumps to $235 million.
Obviously, the Bulls are under no obligation to offer the full $235 million. At the same time, though, they would have to come up significantly from $104 million to keep LaVine from playing out his current contract and leaving.
LaVine likely will lack an incentive to sign this summer
As the league's new active leader in career games without appearing in the playoffs – Alex Len, Elfrid Payton, and Julius Randle made it off the list this month – LaVine already has a reason to think about leaving. He knows some contender would be happy to add him for the 2022-23 season.
LaVine stepped up this season, but earning that crucial All-NBA Team recognition in the soon-to-be-announced voting is iffy for a guy who didn't make the playoffs. Hence, Chicago loses its best angle – a ridiculously large pay raise – at keeping him, and LaVine turns down $104 million.
The second-best way to retain him? Make the leap from also-ran to a playoff team.
"I would love to have just the opportunity to go out there and play and compete and showcase what I can do on a bigger stage," he said, according to NBC Sports. "I'm going to get there. But we just have to work for it."
Spotrac.com projects Chicago in the top third in the league in cap space this offseason. The Bulls would be wise to find the pieces that can help LaVine take them to the playoffs next spring.
All stats courtesy of Basketball Reference.