Ziaire Williams Just Became the 2021 NBA Draft's Hidden Gem
The top three picks of the 2021 NBA Draft went as expected. Oklahoma State's Cade Cunningham went first overall to the Detroit Pistons. The G League Ignite's Jalen Green went next to the Houston Rockets. USC center Evan Mobley was picked third by the Cleveland Cavaliers.
The first shake-up of the night came at pick No. 4 when the Toronto Raptors took Florida State forward Scottie Barnes. The Oklahoma City Thunder's selection of Australia's Josh Giddey at No. 6 was also a surprise, but perhaps the biggest shocker of the top 10 came when the Memphis Grizzlies (by way of the New Orleans Pelicans) took 19-year-old wing Ziaire Williams from Stanford.
Williams' physical attributes and star potential give him a chance to become one of the best players in the entire 2021 class; so why is it a surprise that he was picked in the top 10?
Why did Ziaire Williams fly under the radar leading up to the 2021 NBA Draft?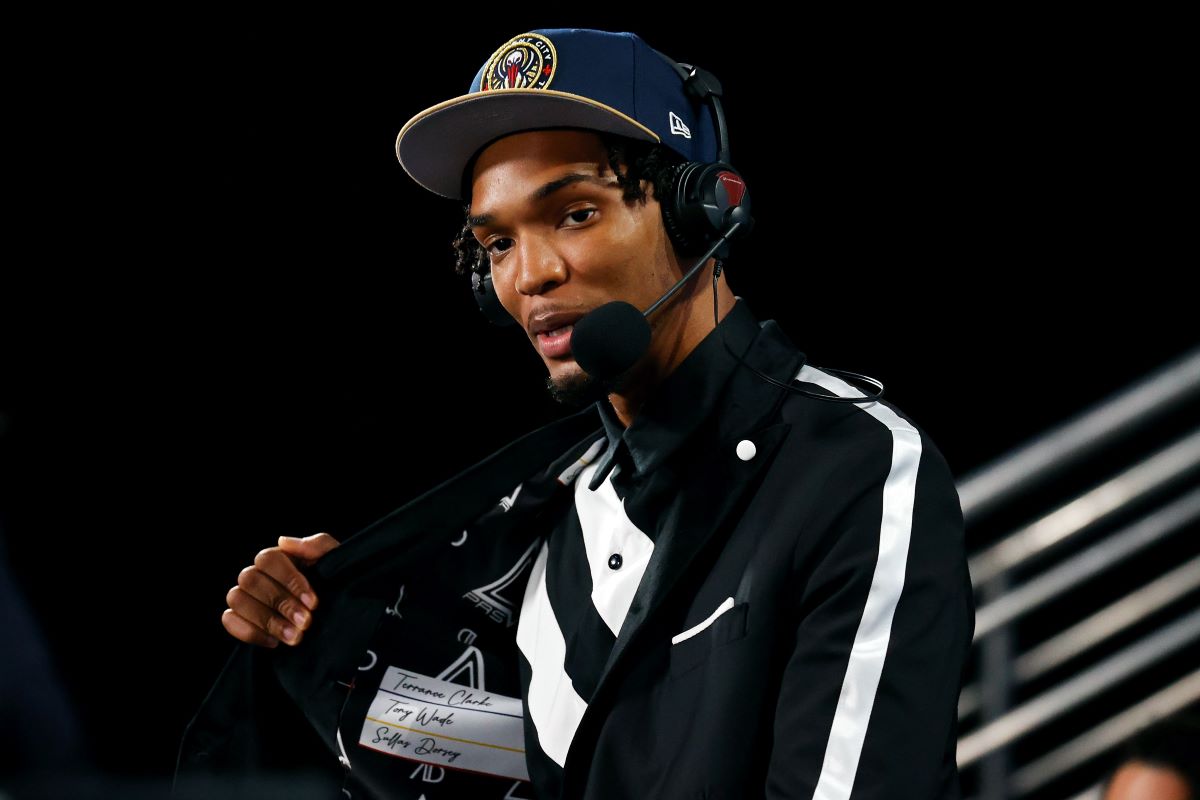 Williams was a five-star recruit coming out of high school and the No. 6 player overall in the 2020 class, according to 247Sports. He chose Stanford over college basketball bluebloods like North Carolina, Duke, UCLA, and Arizona. Maybe his atypical decision to commit to a school known more for academics than athletics put him off the map. Also, he wasn't even the most talked-about player on his high school team.
It certainly doesn't help that Williams didn't have a great one-and-done season. According to Sports-Reference, Williams averaged just 10.7 points per game on 37.4% shooting from the field and 29.1% shooting from three, both abysmal percentages. He also wasn't much of a playmaker and didn't take care of the ball, averaging 2.9 turnovers per game compared to just 2.2 assists.
And, despite being listed at 6-foot-7, Williams only grabbed 4.6 rebounds per game.
All these stats are compounded by the fact that Williams was clearly the most talented player on the Cardinal roster.
Regardless, Williams has all of the tools to become a star in the modern NBA
Looking past the statistics, though — admittedly a small sample size during a weird college basketball season affected by the coronavirus — Williams is the ideal prototypical wing teams look for in today's NBA. Having grown during his lone season at Stanford, Williams entered the draft listed north of 6-foot-8, according to The Ringer. Williams is an excellent ballhandler for his size and has a smooth, fluid athleticism. He has the potential to become a go-to scorer with improved shooting, but he's also a solid passer and willing facilitator.
With his lanky frame, Williams struggles to score inside. If he can't add strength, it will diminish his on-ball defensive ability as well, although his defensive IQ heading into the NBA is higher than most young prospects.
But as a tall, long, athletic wing with projectable scoring and playmaking skills and the ability to be a defensive stopper, Williams was essentially built in a lab to play basketball in 2021. In fact, his draft scouting report doesn't look much different than a two-time MVP's.
Williams will eventually become a top-five player in the 2021 NBA Draft class
Williams' physical tools remain despite a subpar showing in his lone collegiate season. Maybe teams knocked him down their draft boards for his offensive inefficiency at Stanford and his lack of statistical production. But Williams couldn't have landed in a better situation for his development.
Memphis's franchise cornerstone is point guard Ja Morant. But the Grizzlies also have a slew of young players beginning to prove themselves at the NBA level. Forward Jaren Jackson Jr. and guard Dillon Brooks look like long-term starters. Forwards Brandon Clarke and Xavier Tillman, along with shooting guard De'Anthony Melton, are already solid, young role players. With this core, Williams will have time to hone his skills and adjust to the NBA game without being thrown into the fire immediately.
That said, the Grizzlies don't have anyone like Williams. Despite being a good three-point shooter, Jackson is more of a forward or center than a wing. Melton is a smaller guard, and Clarke uses his athleticism near the rim. Tillman is bigger, bulkier, and less athletic than Williams. Brooks may be the closest comparison skill-wise, but he's shorter, less athletic, and doesn't have the upside Williams possesses.
It might be three years down the road, or maybe five, but there's a legitimate chance Williams becomes one of the best players to come out of the 2021 draft class.