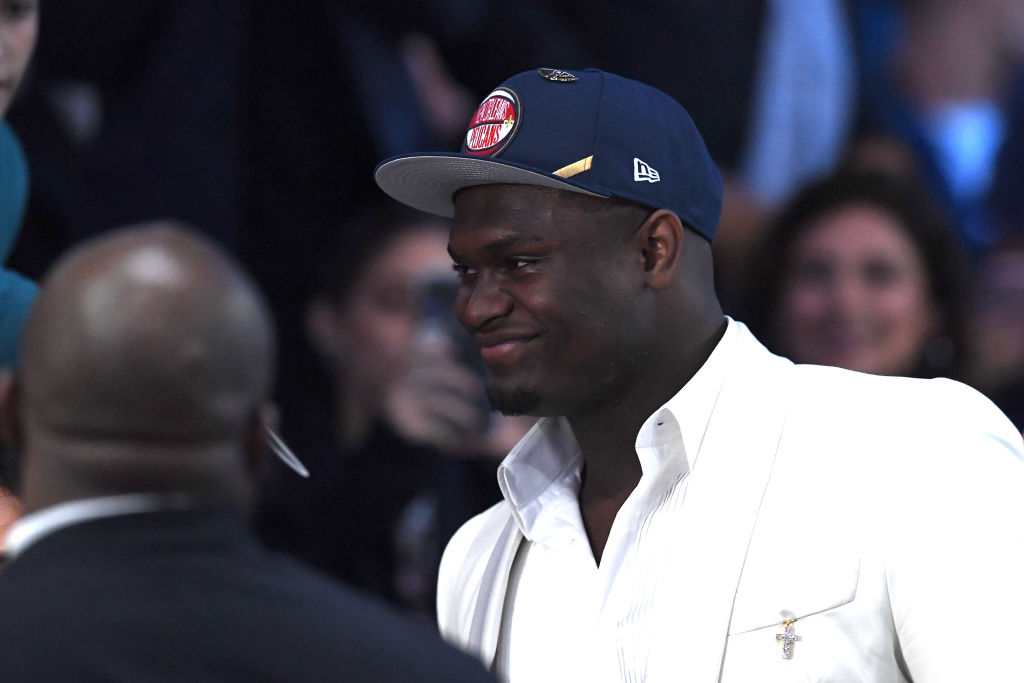 Zion Williamson Already Compares Favorably to the NBA's Best
Zion Williamson was the unquestioned top prospect in the 2019 NBA draft, which makes complete sense when you see who he compares to.
During the entire 2018-19 college basketball season, Zion Williamson was the consensus No. 1 pick for the 2019 NBA Draft, and rightfully so. He led Duke to the NCAA tournament and was a rolling highlight reel each night he stepped on the court for the Blue Devils.

The New Orleans Pelicans hit the draft lottery by landing the top pick, and they quickly selected Williamson out of the talented group of prospects. Williamson already enters the league as one of its largest players, but he also has an array of attributes we normally don't see from rookies. Let's look at his game and determine how much of an impact he can have on the Pelicans next season. 

Physical marvel like an MVP?
When Zion Williamson enters a basketball game, he is easily the most unique players on the floor. His combination of size and speed is something teams will have to defend against. He has the body of a power forward and the quickness of a point guard, and he fits a role similar to newly-crowned league MVP Giannis Antetokounmpo.

He can handle the ball when looking to attack the basket, so it will be hard for defenders to decide whether they should force him to shoot or risk injury by taking a charge from the 285-pound behemoth.
Defensive tenacity
Although his defensive play is often overlooked, Zion brings top-notch effort when playing on that side of the floor. He can defend any position from the two to the five, and he averaged more than two steals per game for the Blue Devils.

One advanced stat that can explain his defensive dominance: he blocked nearly six percent of the shots he faced, and in a clutch moment that could be the difference between a win and a loss. In terms of his defensive abilities, he compares favorably to the Warriors' Draymond Green.

Unique offensive skillset
Zion Williamson has the bulk of a power forward, but he can get to the hole quicker than almost anyone. He dunks the ball with reckless abandon, and he can beat you with his excellent post game. You can say he compares to Ben Simmons with a lot of his skills on offense, and the only glaring weakness in his game is the ability to shoot the ball from deep.

We have seen several players improve their range, so we are sure Williamspon will get better at it. In that sense, he compares to Ben Simmons, who refuses to shoot from anywhere outside of the paint. If Williamson can get to the 35-36% range on 3-pointers, we could be looking at a very dangerous offensive player.

Dominating rebounder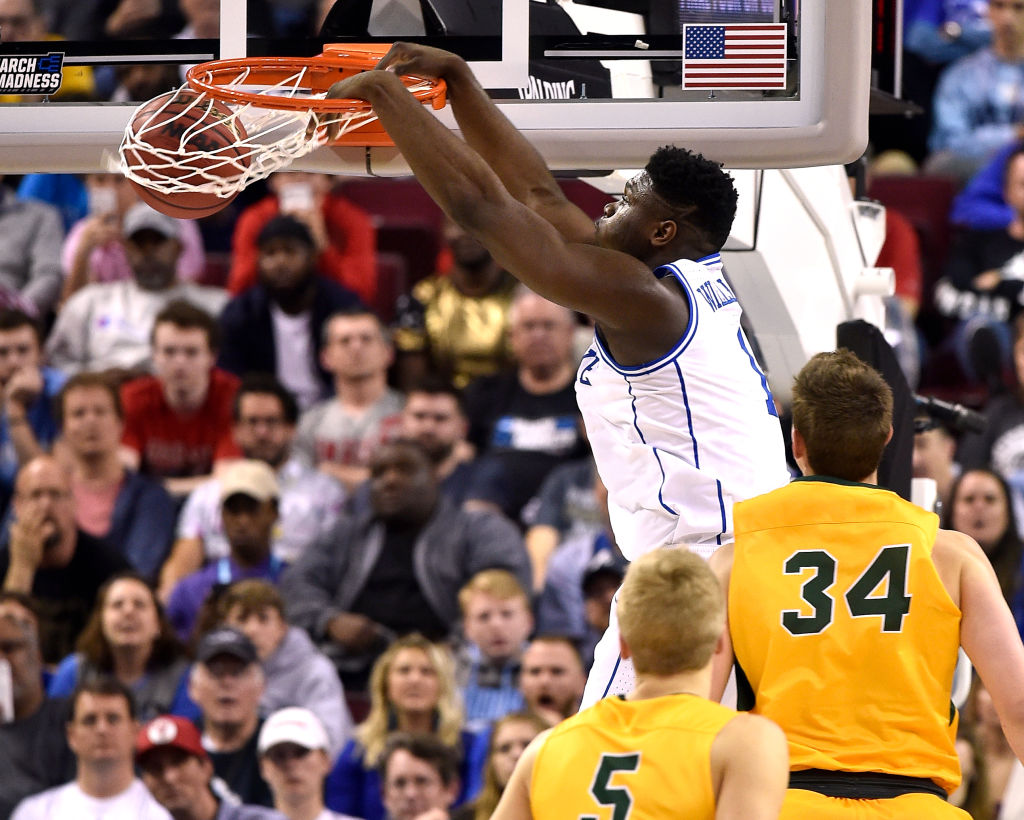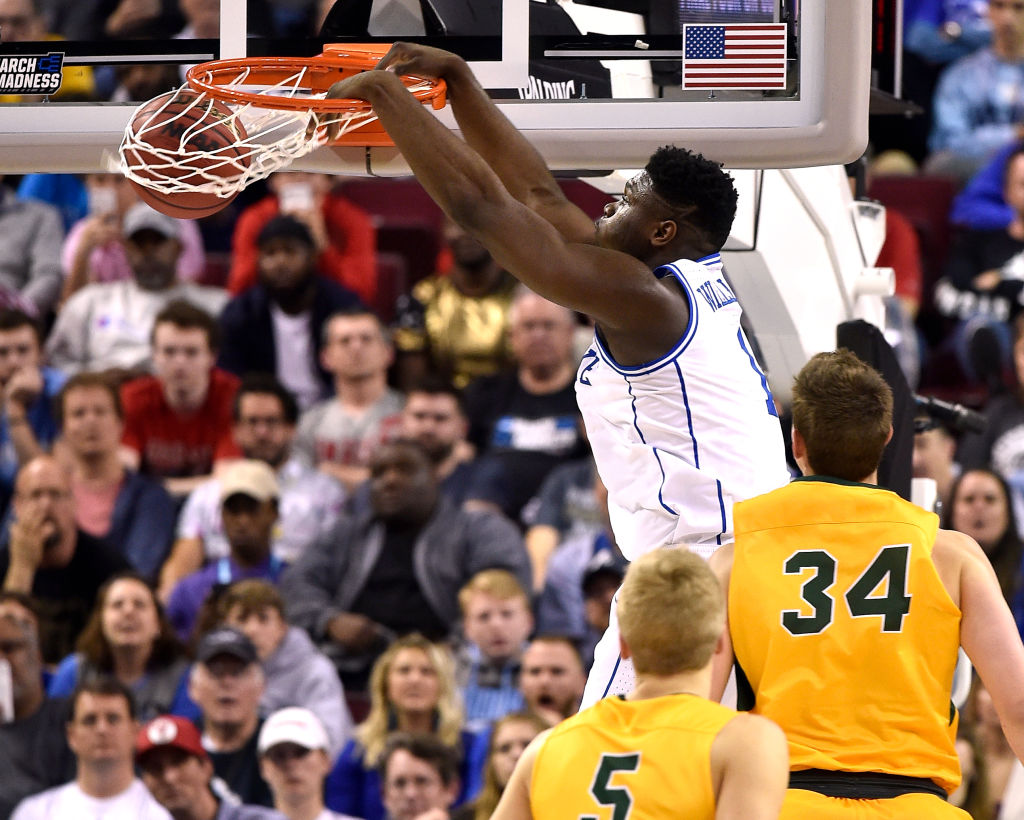 When you think of great rebounders in today's game, one player that comes to mind is Julius Randle. With Randle heading to New York, expect Williamson to fill that role and expand on it for New Orleans. 

He averaged nearly nine rebounds per game for Duke last season and could hit that same number as a rookie. His evident scoring prowess and knack for rebounding remind some NBA fans of Charles Barkley.

What should you expect from Zion Williamson as a rookie?
The Pelicans will have a lot of players willing to pass the ball to Zion Williamson, including Jrue Holiday and newly acquired point guard Lonzo Ball. Ball has always made the teammates around him better with his excellent court vision and length, so Pelicans fans should expect to see a lot of alley-oops between him and Williamson.

If he can stay healthy, there is no reason Zion can't average 15 points and eight rebounds per game as a rookie. The ceiling for him could be a 20 points and 10 rebounds per game year. We have seen a few rookies make a huge impact for their teams right out of the gate, and with his physical traits and versatility, Williamson has the potential to make a huge impact right away.