Zion Williamson: What Is a Hip Contusion and How Long Does It Affect an NBA Player?
For elite athletes, experiencing a spate of injuries can be a huge drawback to their performance, fitness level, and teams in general. This is the case with New Orleans Pelicans' Zion Williamson. A continuous cycle of rehabilitation and recovery dynamic has plagued the promising NBA star's career since his rookie season in 2019. 
The 22-year-old power forward's recent series of injuries couldn't have come at a worse time. In the 2020-21 season, the Pelicans struggled to secure a spot in the NBA Play-In Tournament. Without Williamson's skills and scoring abilities, the team's prospects of competing were shattered.
While the NBA franchise had several players sidelined due to injuries, Williamson's injuries added insult to injury, prompting one of the team's executives to blame NBA for egregious and horrific negligence. Here's what you should know about his injury history and the most recent damage: a hip contusion.
Zion Williamson's injury history and how it affects the New Orleans Pelicans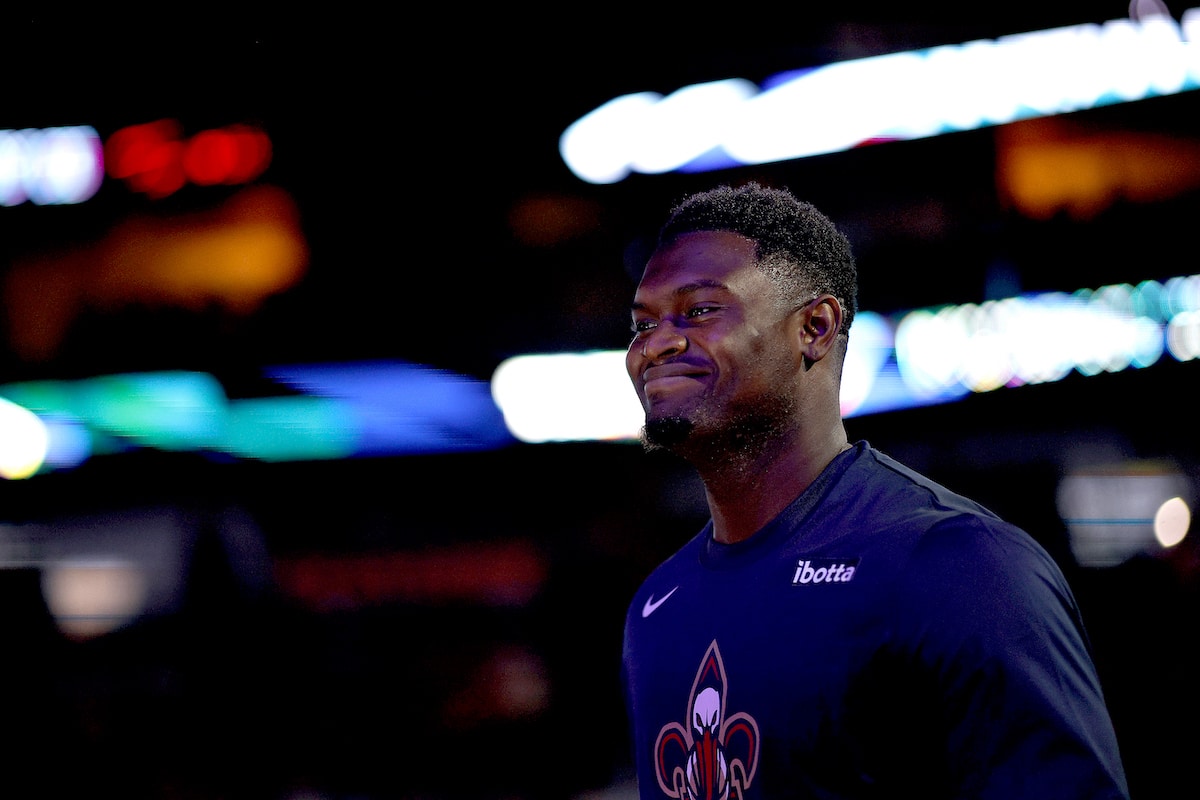 Williamson's longevity and reliability for the Pelicans were major concerns leading to the 2019 NBA Draft. At 6'6″ and 285 lbs., his body's endurance worried fans due to the high physical demands expected in the NBA. The North Carolina native suffered a torn meniscus during his rookie season. Then he was benched for much of the 2019-20 season's first half.
Williamson's latest injury started when he took a hard fall and sustained a contusion during the fourth quarter of a game against the Utah Jazz on Oct. 23. That was a big blow to the second-year star's remaining season. The injury sidelined him indefinitely. Williamson joined his teammate Brandon Ingram on the bench after the latter also suffered a concussion in the Jazz game. 
Coming into the 2021-22 season, the Pelicans secured a contract for Portland Trail Blazers guard CJ McCollum. They hoped Williamson's eventual return, paired with the new signing, could strengthen the team and chart a course for the future. However, the trade proved regrettable after Williamson suffered the contusion, shattering their prospects of making it to the playoffs. Zion's recent injury-prone career underpins sports doctor Brian Sutterer's comments that "Williamson's best days are behind him already."
What is a hip contusion, and how does it affect an NBA player?
A contusion is a term used to describe any injury to the hip joint, particularly to the iliac crest, greater trochanter of the hip bone, or surrounding soft tissues and ligaments. With bigger, stronger NBA athletes and more physical play, players suffer contusions from falling onto their hips or side.
The bones mentioned above are especially susceptible to contusions. There isn't much muscle or fat to cushion players, according to Dines Orthopedics. Diagnosing a contusion is pretty straightforward. A player can recall the event that caused localized pain in their hip region. Pain is typically aggravated by running, jumping, or twisting abdominal muscles. Doctors can use X-rays, CT scans, and MRIs to rule out stress fractures and muscle/ligament tears, which can help mitigate pain. 
Treatments for contusions include rest, compression, ice, and anti-inflammatory medication. A doctor can prescribe crutches if a player experiences pain when walking. Other rehabilitative treatments include stretching and strengthening exercises. Contusions usually heal relatively quickly, with athletes returning to play in a few days or weeks. However, bone contusions may take longer — usually a few months — depending on the severity of the injury. 
The epidemiology of hip injuries in the NBA
A Sage Journals study indicates that 11.5% of all injuries sustained by NBA players relate to the hip, mostly contusions and muscle strains. The 24-year overview, conducted by the American Hip Institute, also reported that the prevalence rate of pelvic, hip, and upper-thigh injuries was 1.5 per 100 players. 
Compared to other studies on basketball players, hip injuries increased from 7% to 12.3% of all injuries. Thirty-three percent of the hip injuries were contusions related to contact with other players or falls on the court. In fact, after muscle strains, contusions were the second most frequently reported hip injuries. A total of 528 NBA stars reported 940 contusions, forcing them to miss a combined 3,143 days (17.5%) over the 24 seasons.
That demonstrates how contusions and other extra-articular strains increase the burden of injury in the NBA. With the awareness of injuries that occur around the pelvic, hip, and thigh regions, injury prevention strategies focused on these areas may benefit players and teams at all levels of the competition, even in college and other basketball programs. 
Fortunately for Williamson, he was able to return to play on October 30. He pulled off a dominant performance against the Clippers, with 21 points, 12 rebounds, and seven assists, reports CBS Sports.
RELATED: The New Orleans Pelicans' Play-In Performance Only Deepens Their Simmering Zion Williamson Problem