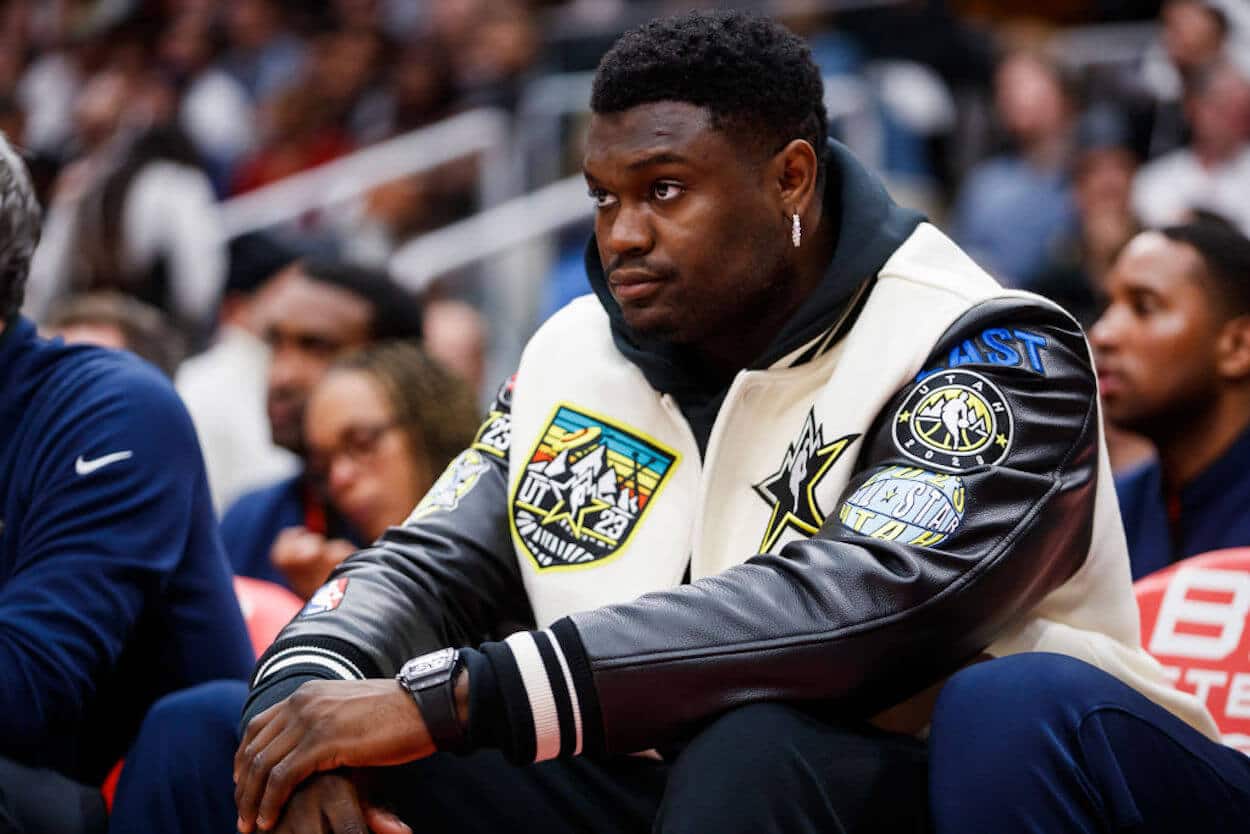 Zion Williamson Is Helping the Pelicans Waste $13 Million, and That's Actually the Good News
While hearing that Zion Williamson is unlikely to take part in the Play-In Tournament is disappointing, the New Orleans Pelicans can still count themselves lucky.
While it may seem like an eternity ago, there was a time when Zion Williamson seemed on top of the basketball world. The young big man seemed to possess incredible talent, limitless potential, and, in turn, millions of dollars. Since he's arrived on the NBA scene, though, every step forward seems to be accompanied by multiple steps back.
Take, for example, the New Orleans Pelicans' latest update stating that Zion's return to the court isn't imminent. For all we know, he won't hit the hardwood again this campaign. It seems like, for all his potential, another year of Williamson's contract has amounted to little more than a waste of money.
And while that seems like bad news, there is a silver lining. This lost season only cost the club a shade over $13 million. That's not chump change, but as of next season, the stakes will be much higher.
Zion Williamson isn't ready to practice, let alone take part in the NBA Play-In Tournament
While his physical potential was plain to see coming out of college, injuries have unfortunately become the prevailing narrative of Zion Williamson's career. The 2022-23 campaign only continued that trend.
After missing the entire 2021-22 season, the Pelicans star got off to a solid start. After making his debut on October 19, 2022, he played 25 of 30 games until December 19. Then, things started to get a bit messy. Zion missed three contests, then returned for another four. But after playing 28 minutes on January 2, 2023, the big man fell off the map. He suffered a hamstring strain and, months later, hasn't returned to the action.
Although reports emerged that he was ramping up ahead of the postseason, it seems like we'll have to wait a bit longer to see Zion retake the floor. On April 6, executive vice president of basketball operations David Griffin announced that the big man would be continuing his rehab. The following day, he explained what that meant for the near future.
"I would say that if you just look at, like, the logistics of where we're at, it's not possible to get the work in that would put him in a 5-on-5 workout in time for any play-in," Griffin said, according to ESPN's Andrew Lopez. "I think, based on today, our best possible outcome would be if everything lined up perfectly, maybe you're in a position to practice prior to a first-round [series] or maybe during a first-round [series].
It is worth noting, though, that even practicing doesn't mean that the big man will automatically be ready to play.
"But it's gonna take more than one, right? So it's really hard," Griffin continued. "And again, we may never get to that point either. If it's not a situation where all those things align and he feels the way he needs to feel, then we're not gonna let him go to the next phase."
Does that make sense? Yes, given Williamson's time out of action and injury history. At the same time, though, the news only underscores the concerns about the big man's ability to stay healthy enough to shine on the court.
$13 million isn't that expensive in basketball terms, and the Pelicans have survived without Zion
Across the 2022-23 season, Zion Williamson's contract was worth $13.5 million. And while it's easy to say that money was wasted — the forward only played 29 games and, depending on how the Play-In Tournament and his rehab pan out, he could be done for the year — things seem less disastrous as you dig further into the details.
While $13.5 million is a major sum of money in the real world, it's rather small in a sporting context. It makes sense — this season was the fourth of Williamson's career and was still an option from his first contract — it's still worth noting where it fits within the NBA landscape.
Which other players are carrying comparable cap hits? Brook Lopez and Doug McDermott sit directly above Zion on the list; Jordan Clarkson and Kyle Kuzma are right below the Pelicans star. And with all due respect to those pros, the former Duke Blue Devil represents better value for money. Even with his injury problems, a $13.5 million expenditure is a worthwhile gamble.
If the big man happened to be healthy, he'd provide all-league talent on a reasonable salary. If the injury bug returned, which, of course, it did, the Pelicans wouldn't be carrying an excessive financial burden.
And, with the benefit of hindsight, the gamble seems more than reasonable. Williamson made an impact in 29 games, and the Pelican still had enough talent on the roster to cope with his absence. CJ McCollum has stepped up and led from the front; Brandon Ingram missed some time but looks good whenever he's on the court. Guys like Jonas Valančiūnas, Trey Murphy III, and Herbert Jones are also pitching in, keeping New Orleans in the play-in picture.
That's not a bad outcome when your biggest star spends months on the sideline.
Next year, though, Zion Williamson starts to earn a dangerously large amount of money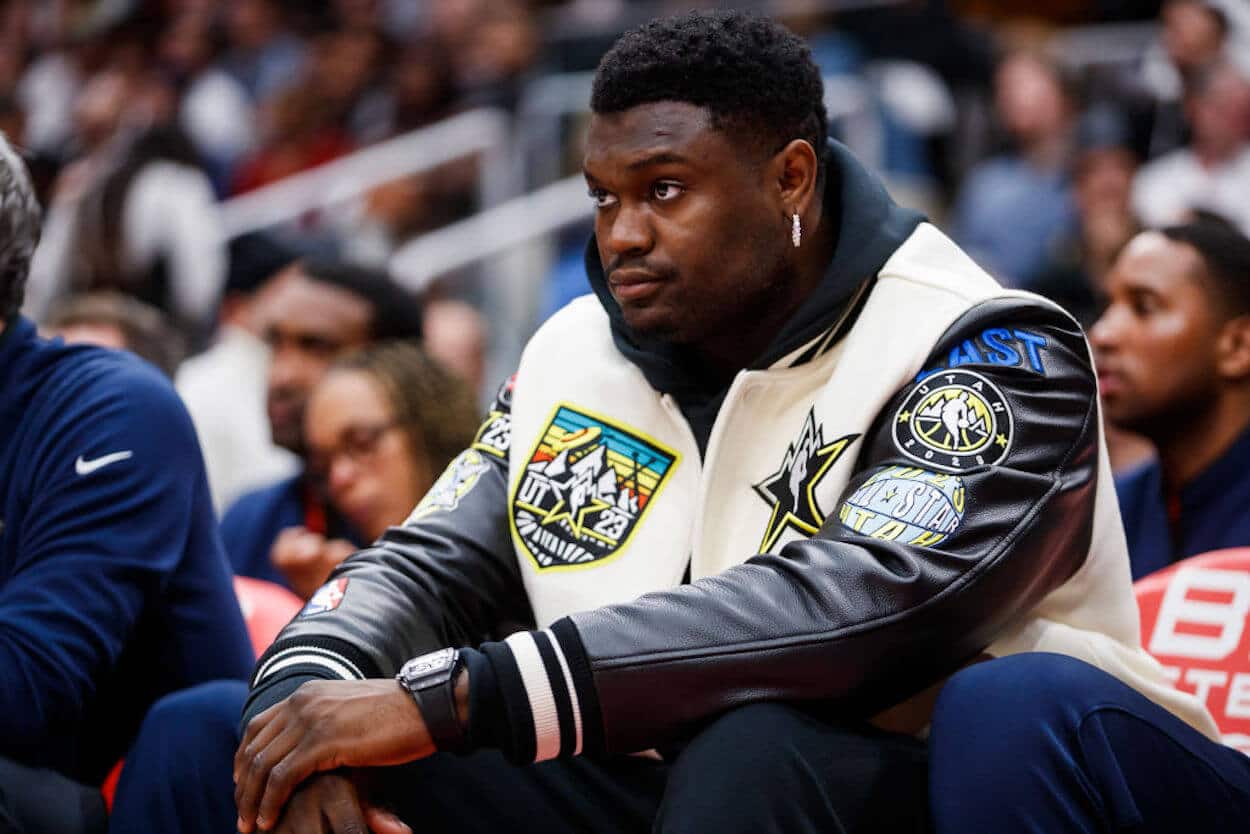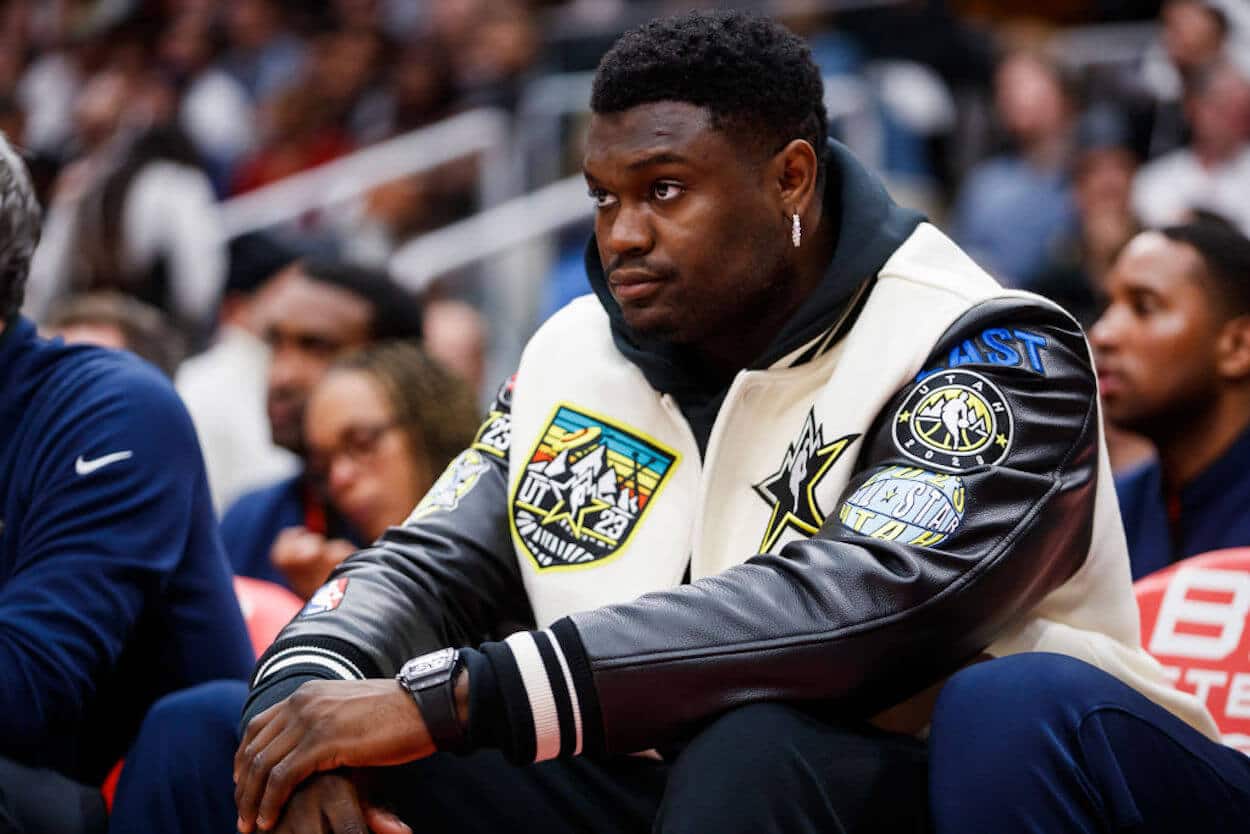 To be clear, seeing Zion Williamson (once again) confined to the sidelines is a shame across the board. It's less-than-ideal for the Pelicans, and it denies basketball fans everywhere the chance to watch one of the sport's most unique talents. The silver lining, though, is that the big man's cap hit is manageable a $13.5 million, which hasn't hamstrung the club to an extreme degree.
Next year, things will look a bit different.
When the 2023-24 campaign begins, the forward's new contract will kick in. While the salaries are still approximate, we know that Zion will receive a massive raise. He'll start by earning roughly $33.5 million next year, and things will only continue to swell from there.
At that point, things are less of a safe bet. $33.5 million isn't chump change; it's Jayson Tatum, Ja Morant, James Harden, or Devin Booker money. When you're carrying that large of a cap hit, you need to get something in return. Even if the team is able to get a Disabled Player Exception — Williamson's injuries might not even qualify, depending on the severity — you're not going to find a comparable talent during the season. The money is essentially committed.
If he's able to take the court at full fitness, it's impossible to take issue with Zion Williamson's raw physical gifts. Earning a top-30 salary, however, is about more than talent and potential. It's about end product and helping the team win basketball games.
Through that lens, both the big man and the New Orleans organization are lucky that the hamstring strain happened this year. With a (relatively) smaller cap hit and some favorable outcomes on the floor, circumstances have been rather friendly. Next year, however, will be a different story.
It just remains to be seen how Zion Williamson will play his part.