Zion Williamson Is Worth a Lot of Money Despite Not Even Playing in Half of an NBA Season Yet
Some really young and talented basketball stars will soon be the future of the NBA. Of the most talented young players in the league right now, none have more potential than former Duke star Zion Williamson. Even though he has only played in 19 games for the New Orleans Pelicans so far, Williamson has proved that he can play with the big boys. His talent is unreal. That talent has also given him a huge net worth, especially for someone who has not even played in half of an NBA season yet.
Zion Williamson was the best player in the country at Duke
Whenever Duke was playing during the 2018-19 college basketball season, everyone would stop what they were doing and turn on the TV. Zion Williamson had a great impact on college basketball during his lone season at Duke.
Despite only being a freshman, Williamson used his strength and athleticism (which led to some high-flying dunks) to score 22.6 points per game for the Blue Devils. That went along with 8.9 rebounds and 1.8 blocks. 
His play led to him earning the AP Player of the Year award, Consensus All- American honors, the Wooden Award, and the Naismith Award. Williamson also earned the ACC Tournament MVP award. 
Duke had a disappointing end to its 2018-19 season. The Blue Devils lost to Michigan State in the Elite Eight. Williamson still had some big games in the tourney, though. This included a 32-point and 11-rebound game in a 77-76 win over Central Florida.
Williamson's ability to come up big when it mattered most then certainly helped his draft stock, if it needed any.
Lighting it up in 19 NBA games for the New Orleans Pelicans
No one has really ever seen someone of Zion Williamson's size and stature have the type of athleticism that he has. That led to the New Orleans Pelicans selecting Williamson with the No. 1 overall pick in the 2019 NBA draft. 
However, Williamson had knee surgery, according to NBA.com, and missed 44 games to start his rookie season. Once he did finally get on the court in the NBA, though, he put on a show. Williamson was quiet for most of his first NBA game. He then, however, scored 17 straight points in about a three-minute span for the New Orleans Pelicans. He let the world know that he had arrived.
That three-minute span for Williamson was not a fluke either. He went on to average 23.6 points per game to go with 6.8 rebounds in 19 games before the NBA suspended its season. He continued to have some big games, including a 35-point outing against LeBron James and the Los Angeles Lakers. If the season had not been suspended, he was on his way to battling it out with Ja Morant for the NBA's Rookie of the Year award.
Despite not playing in the NBA too much yet, though, Williamson already has a pretty large net worth. 
Williamson is already worth millions of dollars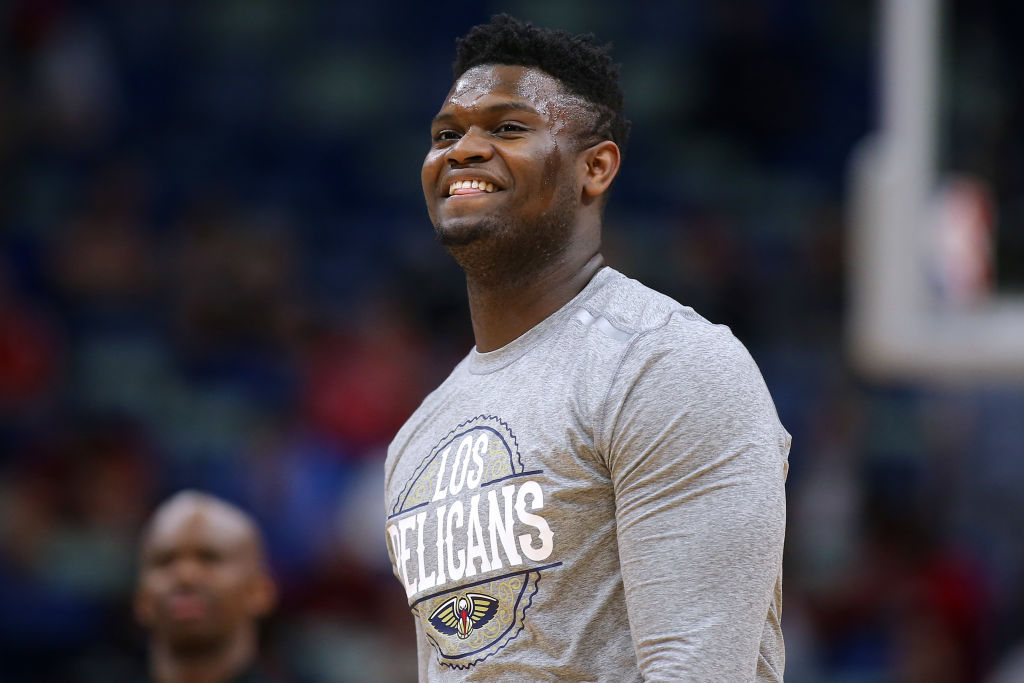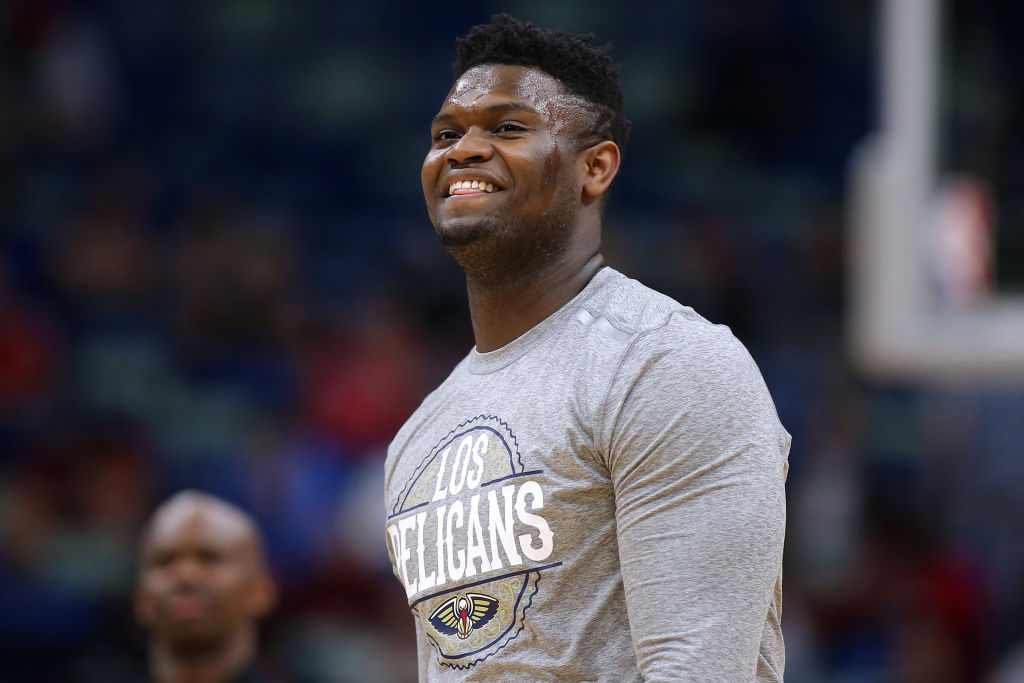 Zion Williamson's potential has not only earned him a good amount of money with the New Orleans Pelicans so far, but he also agreed to a shoe contract with Jordan Brand, according to Bleacher Report. 
"I feel incredibly blessed to be a part of the Jordan Brand family," Williamson said, according to ESPN. "Since I was a kid, I dreamed of making it to the league and having the type of impact on the game Michael Jordan had and continues to have today. He was one of those special athletes I looked up to, and I really can't express how happy and excited I am for this journey."

Zion Williamson
This has helped Williamson rack up a large net worth already. Celebrity Net Worth reports that Williamson is worth an estimated $8 million. 
Zion Williamson is one of the brightest stars in the NBA. That net worth will, almost definitely, continue to grow in years to come if he can stay healthy and continue to dominate his competition by using his unreal athleticism.