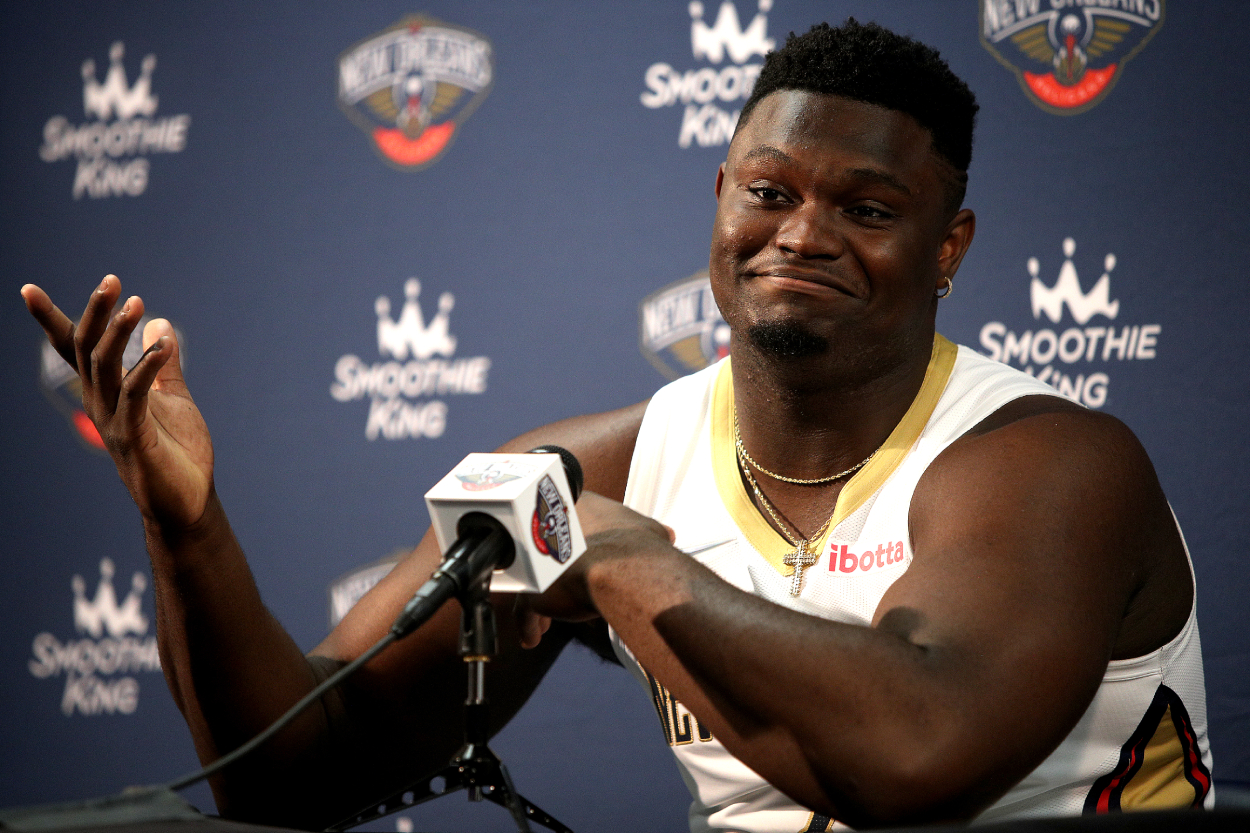 Zion Williamson's Latest Actions Leave Former NBA Star Richard Jefferson Pissed
Zion Williamson's foot injury has kept him from playing for the New Orleans Pelicans this season, and his recent actions left former NBA star Richard Jefferson upset.
If a basketball player dunks but doesn't post it on Instagram, did they really dunk?
OK, obviously, they still dunked, but they won't have fans freaking out across the globe.
So, while still working through a foot injury, New Orleans Pelicans star Zion Williamson decided to inform the world how his rehab process is going, and he posted a video that showed off his unreal athleticism. The clip quickly set social media on fire.
It was good to see Zion looking healthy for the first time in almost a year. Fans have been waiting months for his return. However, not everyone was happy about the post.
In fact, former NBA star Richard Jefferson blasted the Duke product for being "tone-deaf."
Zion Williamson took to Instagram amid his injury-plagued season
Zion Williamson showed the NBA world what he could do last season, earning an All-Star selection with 27.0 points and 7.2 rebounds per game. But he has yet to take the floor this season with a fractured foot.
Williamson returned to New Orleans earlier in March after rehabbing his foot in Portland the last two months. He had been doing some light shooting so far, but on Tuesday, he posted a video that featured him throwing a basketball off the backboard and then taking it between his legs off the catch before dunking it with his left hand.
The clip set social media on fire, not just because we haven't seen Williamson – who played one-on-one at the Pelicans facility this week – on the court in nearly 11 months, but he also looked really good. He appeared to be just as explosive as he has always been, and he reminded everyone why he's one of the most electrifying players in basketball.
But Zion's post also rubbed some people the wrong way.
Richard Jefferson blasted Zion Williamson
As expected, Zion Williamson's video was a hot topic of conversation on ESPN this week, and former NBA star Richard Jefferson had strong opinions about it.
"I don't care about that dunk," Jefferson said on the March 23 episode of NBA Today. "… Bro, we've seen that. We saw it in high school. We saw it at Duke."
Jefferson said he is glad Williamson is getting healthy. And he hopes Zion can have a career path similar to Joel Embiid, who missed the first two seasons of his career but is now an MVP caliber player.
RJ just doesn't care about the dunk video.
"That's not gonna win a game; that's not doing anything for the fans; what does that do?" he said. "… I think a little bit of it is tone-deaf. At the end of the day, when we look at different markets, and we look at people that are spending their money, their hard-earned money on these games. And now, you don't play; you're team has kind of hinted at that you most likely could be done for the season because you haven't played all year. And then here you [are] throwing balls off the [backboard], 'I'm fine. I'm ready to go.' To me, especially when there has been zero communication from you – but you want people to buy shoes?"
Richard Jefferson is right, but Zion likely didn't mean anything by it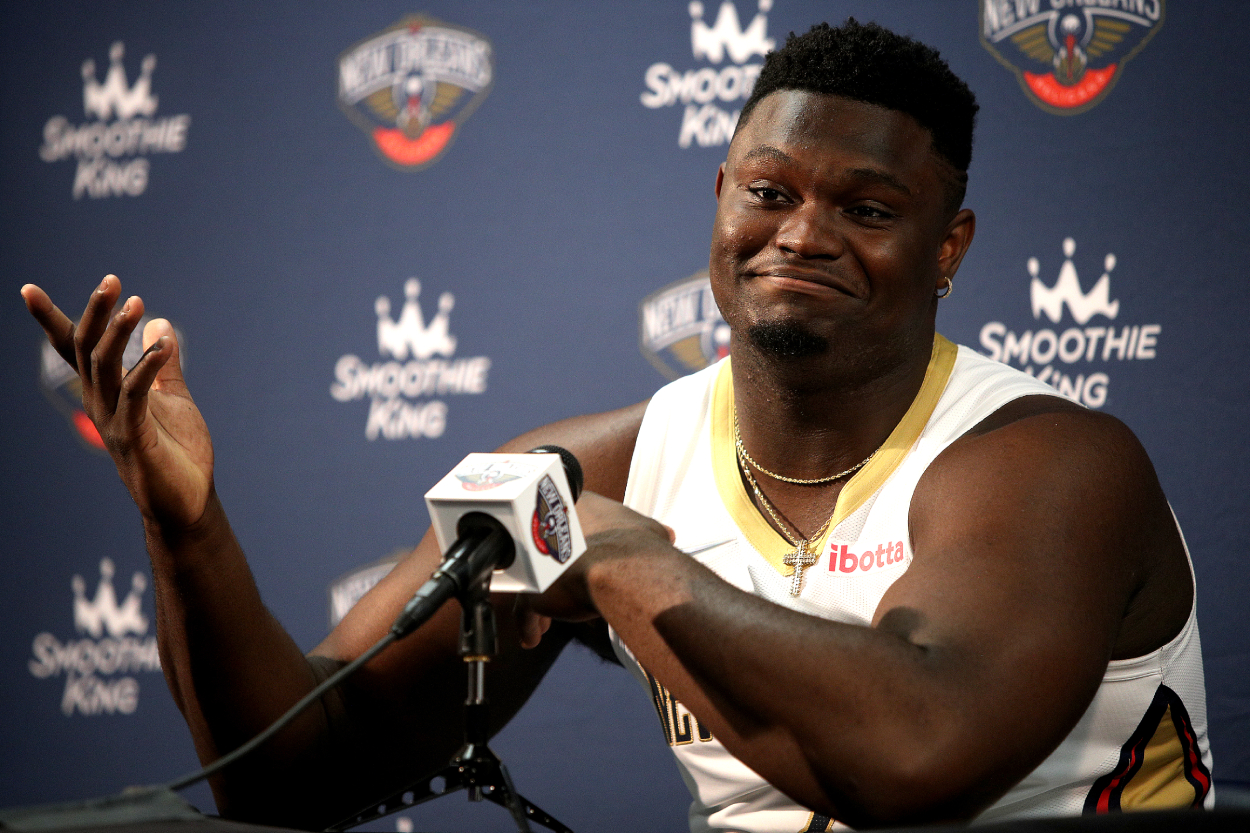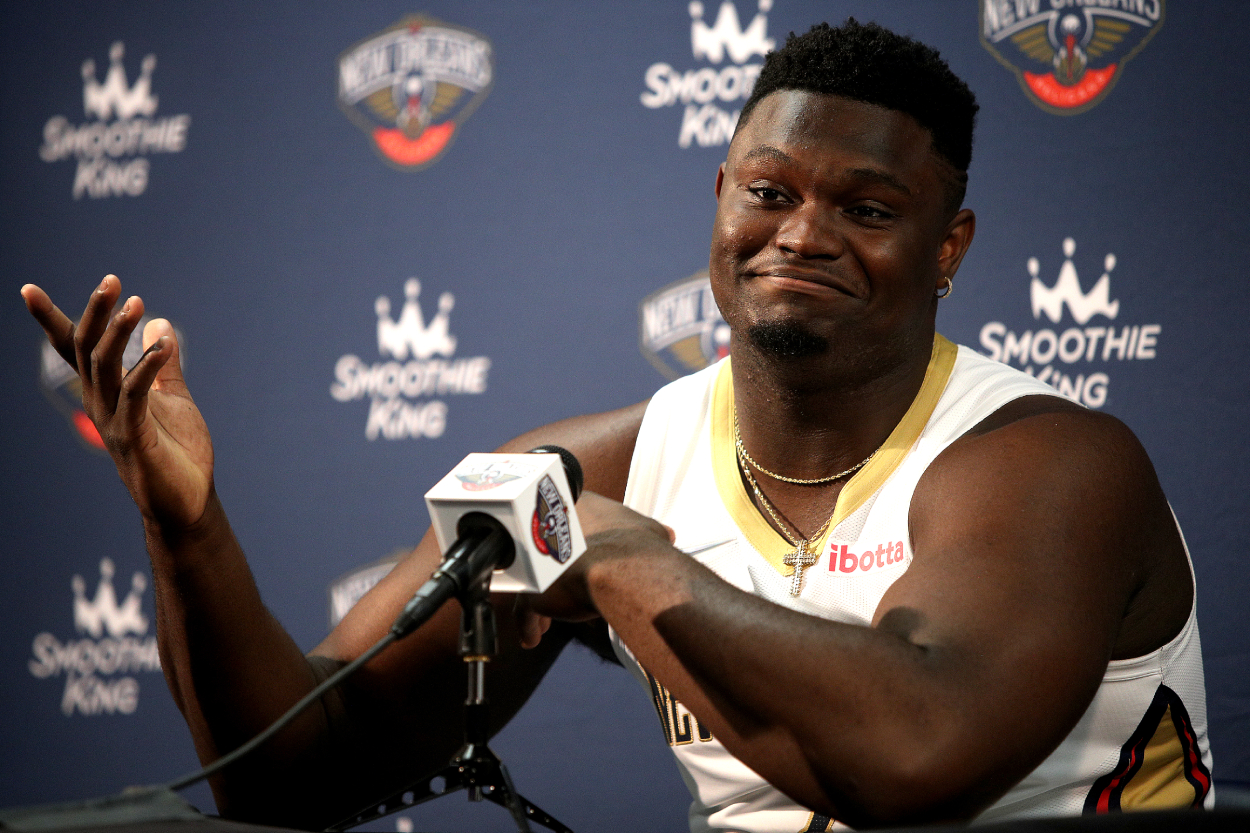 Richard Jefferson's opinion is correct. Williamson's video is tone-deaf.
Pelicans fans buy Zion's gear to support him and their team, but they haven't seen him play that much. He's only appeared in 85 games throughout his first three seasons. 
Now, he's giving the impression that he's healthy enough to take the court, but New Orleans won't say whether he plans to return this season or not. So, fans must sit there wondering whether they are being swindled out of their money, especially since Williamson doesn't give updates on his injury.
However, just because the Instagram post was a mistake doesn't mean we should go too hard on Zion. Perhaps he was just excited about where he was in his rehab process and wanted to share it with the world. Maybe, he didn't consider the message it would send or how it could disrespect his team's fans.
All in all, Zion Williamson created quite a stir this week. Hopefully, this is just a step toward his long-awaited return.
Stats courtesy of Basketball Reference