Zion Williamson Prolonged Absence Is a Blessing in Disguise for the New Orleans Pelicans
Written off for dead after losing 12 of their first 13 games, the New Orleans Pelicans quietly went to work and now control their postseason destiny. Despite getting nothing from franchise player Zion Williamson, the Pelicans are 26–25 since that disastrous start and hold the 10th spot in the Western Conference standings.
New Orleans is 5–5 since adding veteran combo guard CJ McCollum. The team erased a 21-point deficit at Denver on March 6 before reigning NBA MVP Nikola Jokić went off for 30 points in the fourth quarter and overtime to lift the Nuggets to a 138–130 win. That snapped New Orleans' four-game winning streak.
The Pelicans have a decision looming this offseason about Williamson's future. But their performance this season at least makes the question viable: Should executive vice president of basketball operations David Griffin shop the 2019 first-overall pick this summer?
The timing of Zion Williamson's return to the New Orleans Pelicans begs questions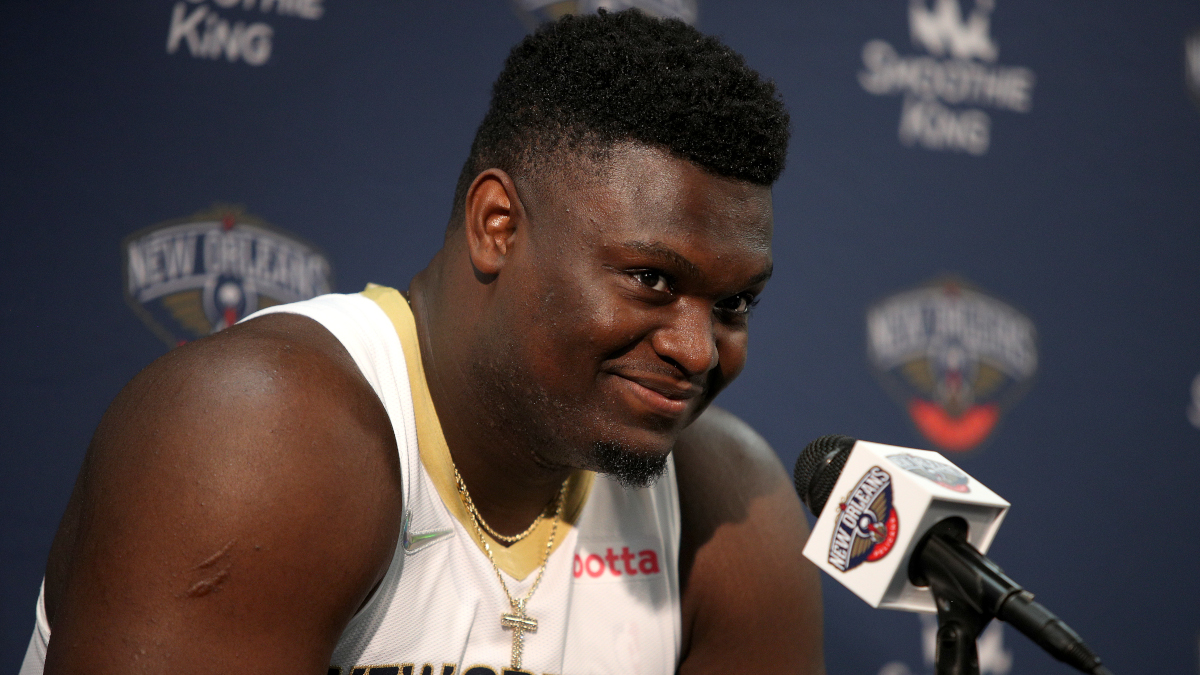 In September, the New Orleans Pelicans announced that Zion Williamson sustained a broken right foot during the offseason. They expressed hope the All-Star would be back for opening night.
In January, the team shut down his rehab after he experienced pain in the foot. He left New Orleans to seek private treatment in Portland. The 21-year-old made headlines during All-Star weekend when his new teammate, McCollum, revealed the two hadn't communicated since the 30-year-old veteran arrived in the Crescent City more than a week earlier.
The Pelicans have since climbed into a play-in spot and lead the Portland Trail Blazers — McCollum's former club — by 1.5 games for 10th place. They're just 1.5 games behind the ninth-place Los Angeles Lakers.
And wouldn't you know it? Lo and behold, like a sunrise on the wrong side of the sky, Williamson appeared in New Orleans. He expects to return to the team this week. That's not to imply there are ulterior motives behind Williamson's return. But it does have a sort of convenient feel to it, just the same.
The Pelicans have options with Zion Williamson
Zion Williamson's commitment to the New Orleans Pelicans was in doubt almost from the start. The organization took heat when the youngster injured his knee in summer league.
Buzz coming from unnamed "sources close to Zion" or "family members" indicated Williamson wanted out of the city. In April 2021, the All-Star gushed about playing at Madison Square Garden after losing a game to the New York Knicks.
Former NBA executive Amin Elhassan broke down a clear path for Williamson to wind up with the Knicks this summer.
"Zion Williamson is represented by (Creative Artists Agency," Elhassan said. "Out in New York, you got Leon Rose, formerly of CAA. He's the president of basketball ops. He's assisted by William Wesley, also a former CAA person. Their head coach, Tom Thibodeau, is a CAA client as well.
"Look through their roster at the number of CAA players they have. That's just the bare, basic, formulaic level at the top of how this franchise is so heavily influenced by this agency that desperately wants to move this client to a bigger platform."
Williamson is in the third year of his rookie contract, meaning the clock starts ticking July 1 for a rookie extension of five years and up to $181 million. If he doesn't sign an extension before opening night in 2022, the All-Star hits restricted free agency in the summer of 2023.
New York also has a surplus of draft picks. The Knicks have all their selections through 2028 and Dallas' 2023 first-rounder. Between 2023–28, New York has seven extra second-round picks available.
Williamson's cap number for next season is $13.5 million. The Knicks have an asset that might work for the Pelicans. Julius Randle's four-year, $117.1 million extension kicks in next season, and his cap figure for 2022–23 is $23.8 million. The math works if Griffin throws in either Larry Nance Jr.'s expiring $9.7 million deal or the three years and $36.3 million remaining on Devonte' Graham's contract.
Willie Green is building a solid culture in New Orleans
Since the infamous Chris Paul trade and re-trade in December 2011, the New Orleans Pelicans have reached the playoffs just twice. They were swept in the first round in 2015, which led to the firing of coach Monty Williams. In 2018, New Orleans swept Portland before Golden State ended their season in the second round.
The following season was the preamble to Anthony Davis' departure as the face of the franchise. The selection of Zion Williamson aimed to fill that void, and it did — when the young star was available. Unfortunately for the Pelicans, that hasn't been often. He's played in 85 of New Orleans' 208 games in that span.
Last summer, the team hired former Phoenix Suns assistant Willie Green, a former player and assistant coach under Williams, to replace Stan Van Gundy.
The 40-year-old Detroit native rapidly built a robust team environment, even through the dismal start. When Josh Hart and Nickeil Alexander-Walker learned they were on their way to Portland in the McCollum trade, they stayed in New Orleans and attended the Pelicans' game against the Houston Rockets, per Andrew Lopez of ESPN. Their former teammates wished them well, and the players left the team on friendly terms.
After the game, star forward Brandon Ingram said it spoke to what Green is putting together in NOLA.
"It kind of shows the organization that we want to be identified as," Ingram said. "Having those guys here and actually being a brother outside of basketball, just really getting along with each other, that was special. It shows their character, too, being traded on this day and supporting the guys they've been with. That's special."
It's also rare in the business of basketball. And the New Orleans Pelicans achieved that level of buy-in while Zion Williamson was absent. It might not be the worst outcome in the world to make that absence permanent.
Statistics courtesy of Basketball Reference. Contract information courtesy of Spotrac.
RELATED: Zion Williamson Return Reveals an Ugly Truth About the Pelicans Star