Zion Williamson and Shaquille O'Neal Share a Commonality That Could Save Zion's Career
New Orleans Pelicans fans likely felt a pang of sadness at learning of Zion Williamson's offseason foot surgery. Durability was a question mark for the young superstar heading into the NBA, and some early injury issues could well give Pels supporters some pause. However, Zion shares an interesting commonality with Hall of Fame center Shaquille O'Neal, one that might save his career.
Zion Williamson's status is a bit unknown following offseason foot surgery
Zion Williamson's broken fifth metatarsal could prove burdensome, primarily because of his physical size.
On the one hand, certified athletic trainer Jeff Stotts told William Guillory of The Athletic that injuries like Zion's sustained during the offseason typically come with a quicker recovery timetable than those suffered in-season. In fact, Stotts estimated that players suffering in-season fifth metatarsal fractures lose about 27 more games than those who sustain the same injury in the offseason.
That should be good news, seeing as the injury, per Stotts, is likely stress-related. But Stotts noted there is a downside of re-injury because of Zion's build. He said taller players like Kevin Durant and burly types such as Brook Lopez and Glen "Big Baby" Davis all had setbacks.
Williamson reportedly expressed frustration with how the Pels handled him following his return from a knee injury. The Pels aren't likely to exhibit the same philosophy of playing him in bursts. However, they will still monitor Zion's status very closely. Although executive vice president of basketball operations David Griffin said the team is optimistic that Zion will be ready for the start of the season, New Orleans should be cautious with its young star.
The former Duke star would do well to heed his training staff. After all, that staff is led by a guy who has experience working with an aging Shaquille O'Neal in Phoenix.
Zion's head trainer worked with aging veterans like Shaquille O'Neal and Steve Nash in Phoenix
The Pelicans hired Aaron Nelson to be their Vice President of Player Care & Performance in May 2019, just over a month before selecting Williamson with the No. 1 overall pick in the 2019 NBA Draft.
As it turns out, Nelson is the perfect person to help steer Williamson through this tricky period and get him back to full health while avoiding the risk of re-injury.
Nelson previously worked in the Phoenix Suns organization. He helped keep veterans like Shaquille O'Neal, Steve Nash, and Grant Hill on the floor and performing at a high level. Stotts noted that former Suns center Robin Lopez suffered a broken fifth metatarsal during the 2009 offseason. With help from Nelson, however, he missed just 52 games and did not report "lingering complications or setbacks."
Additionally, Nelson already has an established track record of success in New Orleans. Stotts told Guillory that the Pelicans finished in the top 10 for the "fewest games lost" last season.
In other words, Nelson is a well-respected trainer with a pretty impeccable background. He is the perfect guy to oversee Zion's recovery and ensure he quickly gets back to peak performance.
How will the Pelicans use Williamson this season?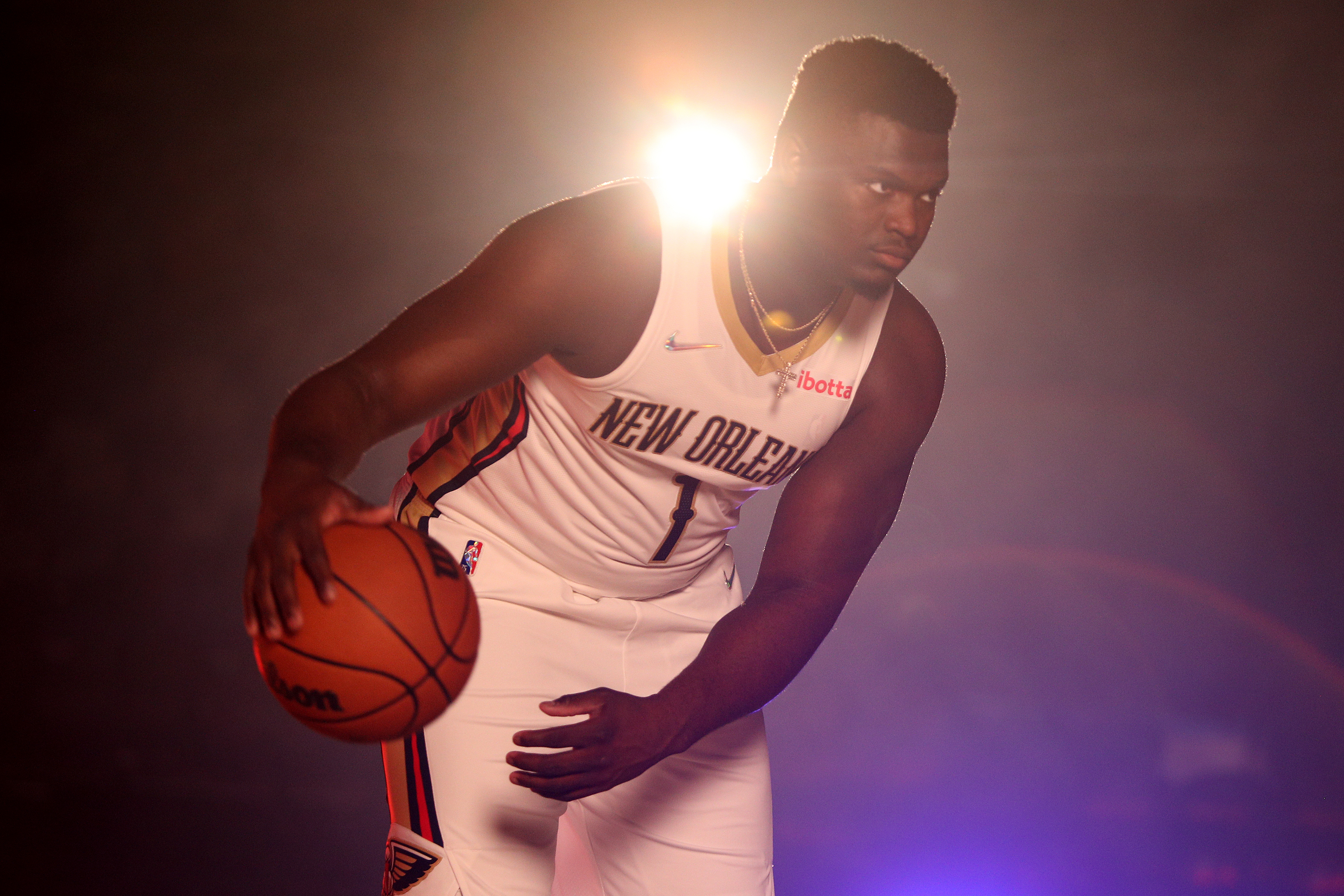 Aside from his health, the most interesting question involving Zion Williamson has to do with how the Pelicans choose to use him this upcoming season.
New Orleans experimented a bit by giving Williamson more ball-handling responsibilities and making him a point forward toward the end of the 2020-21 campaign. The move paid huge dividends.
Williamson averaged 28.8 points, 7.3 rebounds, and 4.0 assists after the All-Star break. It was almost impossible for opposing defenses to stop him from getting downhill once he crossed the timeline. He also knew how to make the right basketball play when bigs hedged hard in pick-and-roll actions.
The Pelicans lost Lonzo Ball to the Chicago Bulls but added Devonte' Graham as his replacement. Still, they could very well choose to let Zion run the point.
Granted, Williamson has to prove he can stay on the floor first. That should be easier thanks to Nelson, whose presence might go a long way in preserving Zion's future.
Stats courtesy of Basketball Reference.
RELATED: Zion Williamson Declares His Love for New Orleans and Absolutely No One Buys It