Zion Williamson's Mom Was the 'Hardest Coach He's Ever Had'
This past NBA offseason, one of the most highly-anticipated prospects and draftees of all time was Zion Williamson. While Williamson's pro career has yet to take off due to an injury, expectations — and hype — are still high for the young high flyer.
For any potentially great player, it helps to look at the coaches they had in their formative years that helped shape them. For Williamson, his answer for the hardest coach he's had may surprise you: his mom.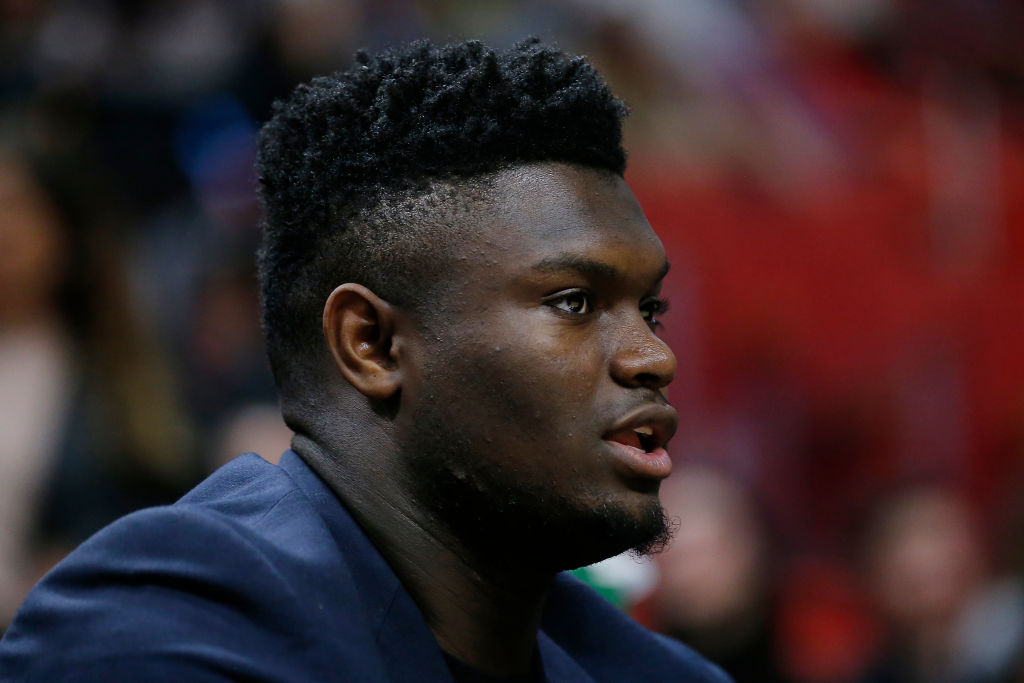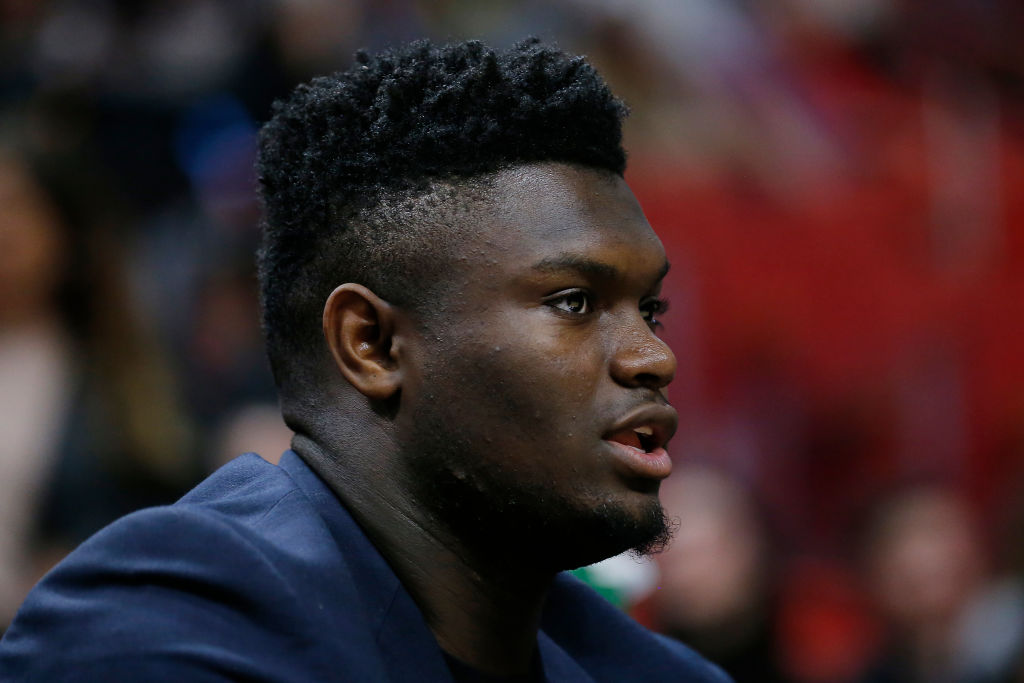 Zion Williamson's college basketball career
Williamson played one year of college basketball for the Duke Blue Devils, one of the nation's top programs. During his only season, Williamson was generally regarded as the best player in the NCAA. Here's an overview of what he accomplished during his brief but successful college career:
33 games played
22.6 points per game
8.9 rebounds per game
2.1 assists per game
33.8% from the three-point line
68% from the field
64% from the free-throw line
Player Efficiency Rating of 40.8 
8.3 Win Shares
Duke went 30-3 that season, in large part due to Williamson's efforts. Despite only playing one year, Williamson racked up a lot of trophies for his mantle.
He won the ACC Player of the Year, the 2018 Naismith Award for best player in the nation, the NABC Player of the Year, the AP Player of the Year, and the Wooden Award. He also won ACC All-Freshman and All-Defense honors as well. 
Zion Williamson's path to the NBA
Zion Williamson was far and away the top prospect heading into the 2019 draft. NBA.com's draft profile on Williamson emphasized what a can't-miss pick Williamson was in the top spot:
"Among basketball analysts and those who follow the draft process closely, he's been the unchallenged first overall pick of the '19 draft class for a lengthy period of time. No credible mock draft anywhere lists him as anything but the top prospect entering the NBA this summer. Bleacher Report went a step further, posting an article headlined "Why Zion Williamson could be the best No. 1 pick in a decade."
The New Orleans Pelicans had a tough season in 2018 due to the fact that their best player, Anthony Davis, requested a trade. The Pelicans' fortunes turned, however, when they landed the number one pick in the draft. The team used it to draft Williamson, as was expected.
Williamson injured his right knee this preseason. It's unclear exactly when he'll be back, though some forecasts call for a December 17 return date.
How his Mom was the hardest coach he's ever had 
Zion Williamson's coach at Duke was Mike Krzyzewski, one of the greatest basketball coaches to ever roam a sideline. So when Williamson shares the hardest coach he's ever had, and it's not Coach K, you know that person must have had quite an influence on him. 
According to Williamson, his hardest coach was his Mom. Here's what he had to say about her on The Jump with Rachel Nichols:
"Hardest coach I ever had to this day. A good game in her book is almost impossible. And when I was younger I used to question, like, allright, I think I had a good game….I grew to never be satisfied, if someone said I had a good game, I was never satisfied…"
Williamson's mother, Sharonda Sampson, is clearly tough on him. But she also knows when to show tenderness as well. She comforted him when he was injured against UNC in college:
"I was sitting there, on the training table," Zion explained to North State Journal. "The game was on. My mom walks in, and I broke down. I'd been thinking about that game for so long. … I just cried in her arms. She told me that everything happens for a reason. She told me I'd be back."
With a supportive but tough family behind him and all the talent in the world, it appears as though Zion Williamson has the infrastructure in place to be one of the next greats in the NBA.