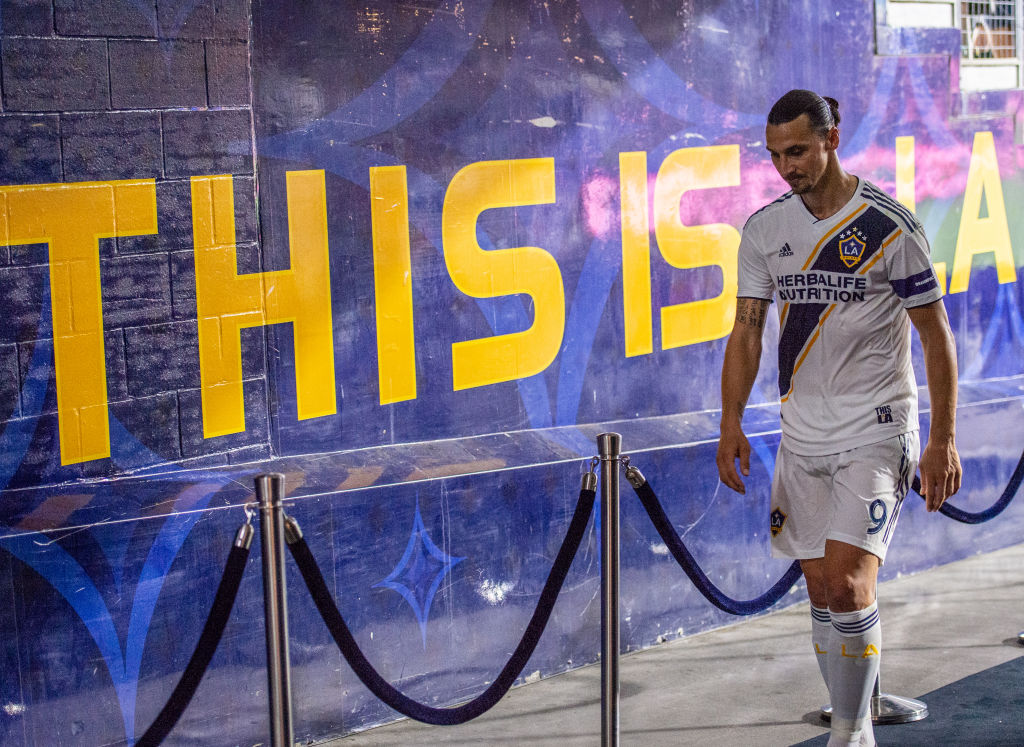 Zlatan Ibrahimovic is the King of Los Angeles's El Trafico Rivalry
Zlatan Ibrahimovic did it again on Friday, scoring a hat trick in the LA Galaxy's 3-2 win over LAFC. Ibrahimovic is the star of El Trafico.
Zlatan Ibrahimovic is having a great year. His Los Angeles Galaxy are currently firmly in a playoff spot with a record of 12-1-8 after having missed the postseason last year. He has 16 goals in 17 appearances this season. And he even won the ESPY award for best MLS player earlier this month.
Ibrahimovic is never shy about declaring his greatness. And he consistently backs it up on the pitch, as he did with a thrilling performance on Friday night in the Galaxy's 3-2 win over El Trafico rival LAFC. Here's a look at what Zlatan Ibrahimovic has brought to this rivalry so far.
Ibrahimovic has elevated El Trafico with big moments
Zlatan Ibrahimovic's MLS debut came in the very first match between the Los Angeles Galaxy and the Los Angeles Football Club. This rivalry had been building from the moment the LAFC team had been announced in 2014 and had already met a fever pitch before the two teams finally met on the field in Carson on March 31, 2018.
It was a dream start for LAFC, who got two goals from Carlos Vela in the first 26 minutes and then an own goal in the 48th minute to take a 3-0 lead. But then the tides started to turn as Sebastian Lletget scored in the 61st minute before being subbed out for Zlatan Ibrahimovic in the 71st minute.
The home crowd roared as the much-anticipated debut of Ibrahimovic was officially underway. And the Swedish star didn't disappoint, delivering a cross that helped set up a Chris Pontius goal that cut LAFC's lead down to 3-2 just two minutes after Ibrahimovic had entered the game. Ibrahimovic would tie the game with a goal in the 77th minute and then put the Galaxy ahead with a goal in the 91st, edging out LAFC with a remarkable 4-3 come-from-behind win.
On Friday night, Zlatan Ibrahimovic did it again. With a brilliant hat trick on goals in the 8th, 56th, and 70th minutes of the game against LAFC, Ibrahimovic led the Galaxy to a 3-2 win over their crosstown rival.
The rivalry with Carlos Vela intensifies
Even after the loss, LAFC is still the best team in the MLS this season. The club has the best record in the league at 14-4-3, the best goal differential by a wide margin at +35, and the league's top scorer in Carlos Vela, who has 21 goals and 12 assists through 20 games played.
When asked about how he compared to the league's top scorer? Ibrahimovic said that he, not Vela, was the best player in the MLS. By far.
"By far, because if he's in his prime. How old is he? Twenty-nine," Ibrahimovic said. "And he's playing in MLS and he's in his prime. When I was 29 [I was in Europe]. Big difference." Ibrahimovic has also referred to himself as a Ferrari among Fiats when playing in the MLS.
Vela scored both of LAFC's goals in Friday's 3-2 loss and has to date matched Ibrahimovic with six goals apiece through the first four games of this head-to-head rivalry. But despite being even in scoring, Ibrahimovic's squad has never lost to LAFC with two wins and two draws.
Zlatan is one of the all-time greats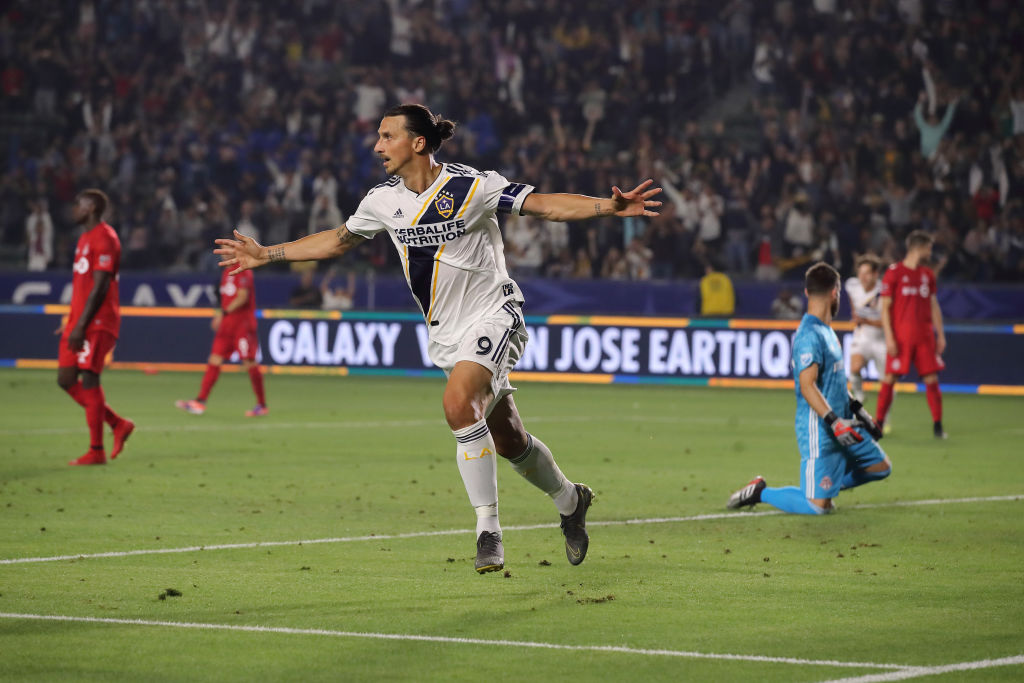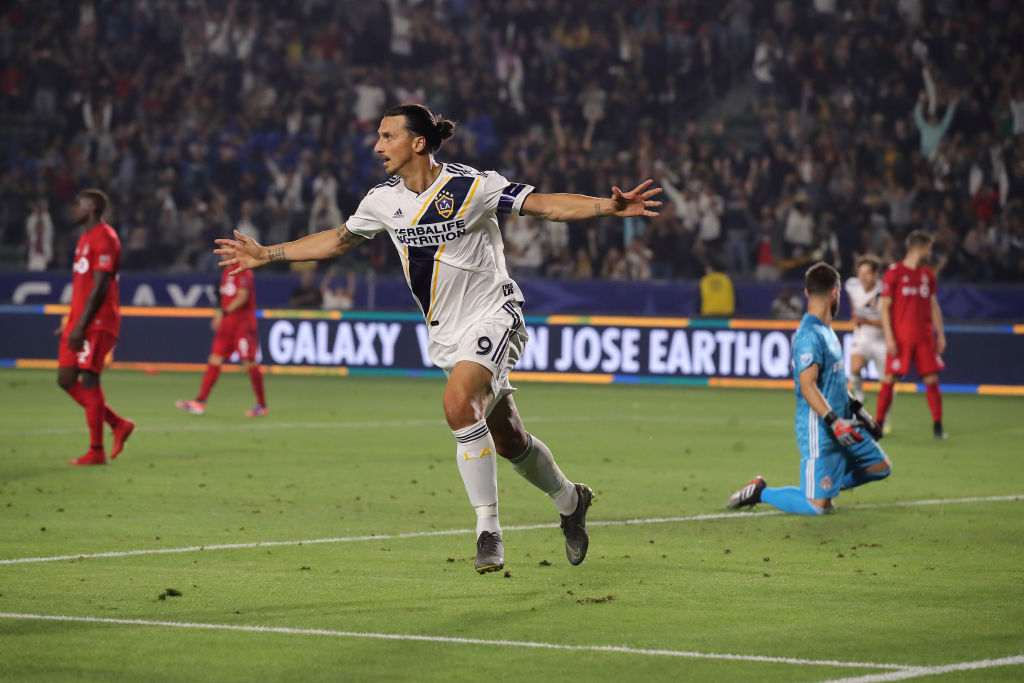 Even at 37 years old, Zlatan Ibrahimovic is still playing at an extremely high level. Ibrahimovic belongs in the same conversation as Cristiano Ronaldo and Lionel Messi as the greats of this generation.
Across his entire club career, Ibrahimovic has played for nine clubs and scored 459 goals. Averaging just under a goal a game in the MLS with 38 goals through 44 appearances with the Galaxy, that number could keep on growing for years to come.