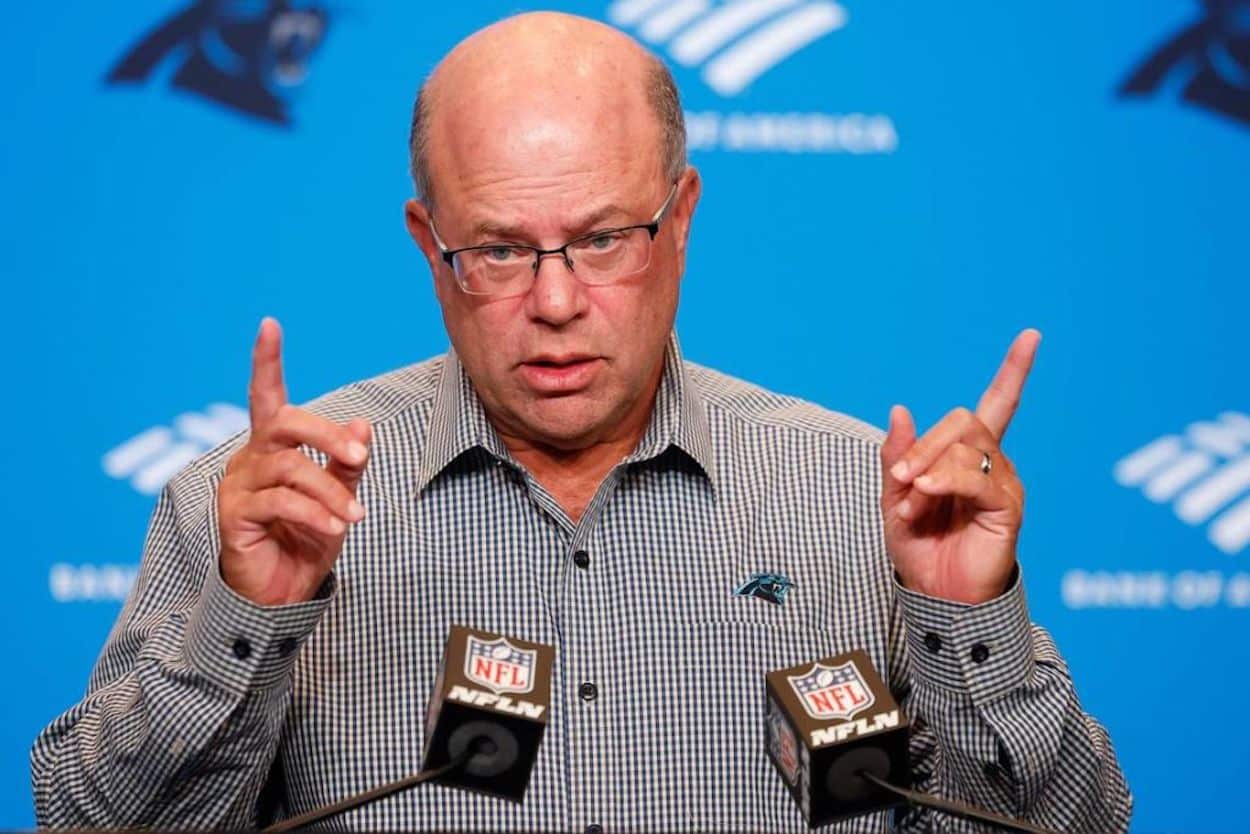 3 Ways the Carolina Panthers Can Start Rebuilding After a Disappointing Start to the Season
Rebuilding is never easy, and Carolina Panthers owner David Tepper is now tasked with leading the project. Here are some places where he can focus his efforts.
The Carolina Panthers are officially going into full rebuild mode again. After a disappointing 1-4 start to the 2022 season, the Panthers have fired head coach Matt Rhule.
During his tenure, the Panthers went 11-27 and lost 16 of their last 19 games. Additionally, Carolina was 1-27 and have lost 25 consecutive games when giving up 17 or more points under Rhule.
Panthers owner David Tepper said, "Rome wasn't built in a day" this past offseason. In Carolina's case, it's going to take a few more years to build Rome. They were already in the midst of a rebuild when Rhule was brought in. Now that he's gone, Tepper has a lot of work to do to get his team out of the same spot they've been stuck in the past three years.
Here are three ways Tepper and the Panthers can start a successful rebuild ASAP.
Trading away veterans for draft picks
Scott Fitterer has been very aggressive in acquiring young players in exchange for picks since he took over as the Panthers general manager. His eagerness, however, hasn't paid off, and it's now put Carolina in a hole they need to dig themselves out of.
Believe it or not, the Panthers have even fewer draft picks than they did a year ago. Carolina owned six picks heading into the 2022 NFL Draft. As of now, they will make just four selections in 2023, and only two will be made in the first two days of the draft. 
That's just not enough draft capital for a rebuilding team, and in order to get more, the Panthers will have to make some tough decisions and trade away some veterans.
The Buffalo Bills are a team to watch out for with regard to Christian McCaffrey's availability, even though the two teams haven't engaged in trade talks just yet. It would be difficult to part ways with the two-time All-Pro running back, but the Panthers could possibly get a first-rounder or a couple of day-two picks in return.
There are also players like DJ Moore, Robby Anderson, Brian Burns, Derrick Brown, and Shaq Thompson that could be on the move. Both Burns and Brown are still on rookie deals, which could be very appetizing to the rest of the league. Anderson has been the subject of trade inquiries in the past, while Thompson is a leader that has handled the communication duties across the Panthers defense since Luke Kuechly's retirement.
The NFL trade deadline is less than three weeks away, and the Panthers will be a busy team the days prior to then. At the moment, it's unclear exactly who Carolina is willing to part ways with but with the Nov. 1 deadline approaching, Carolina's phones will be ringing off the hooks.
Hire a head coach with NFL coaching experience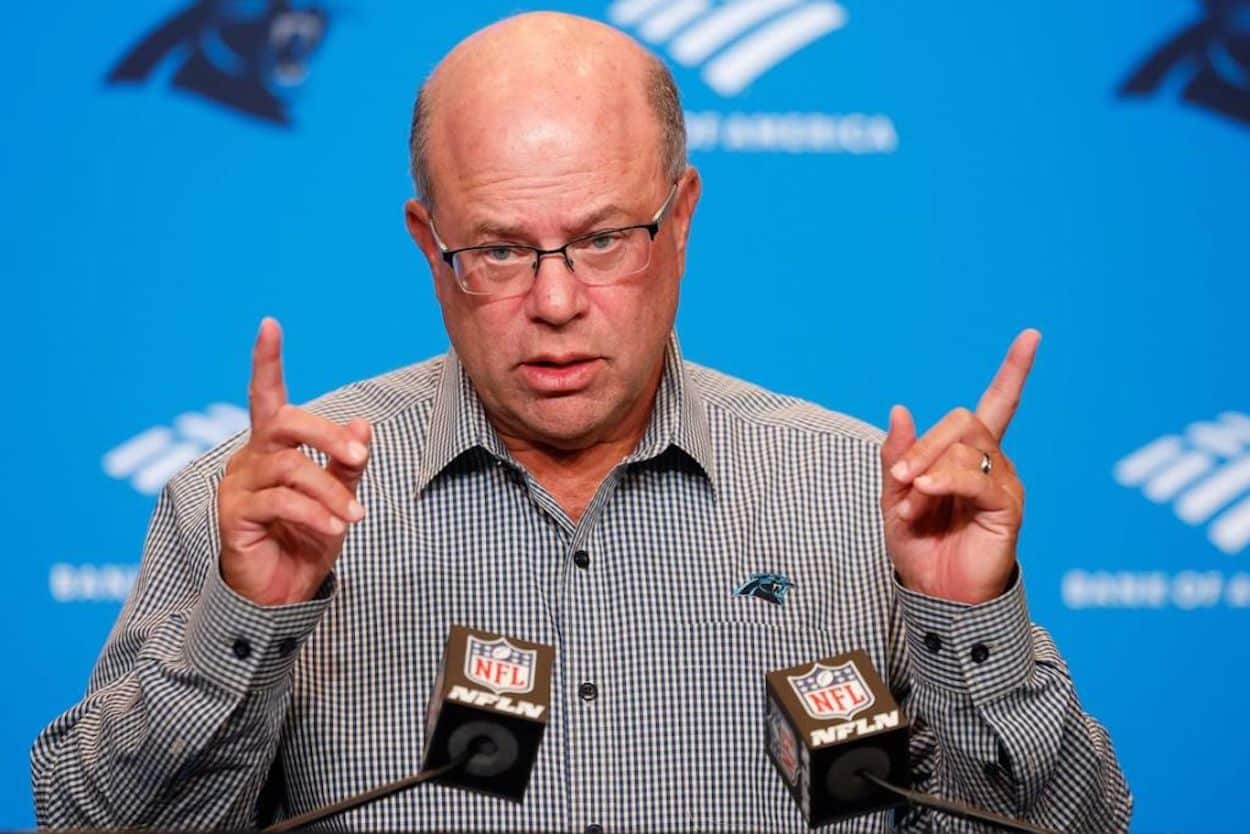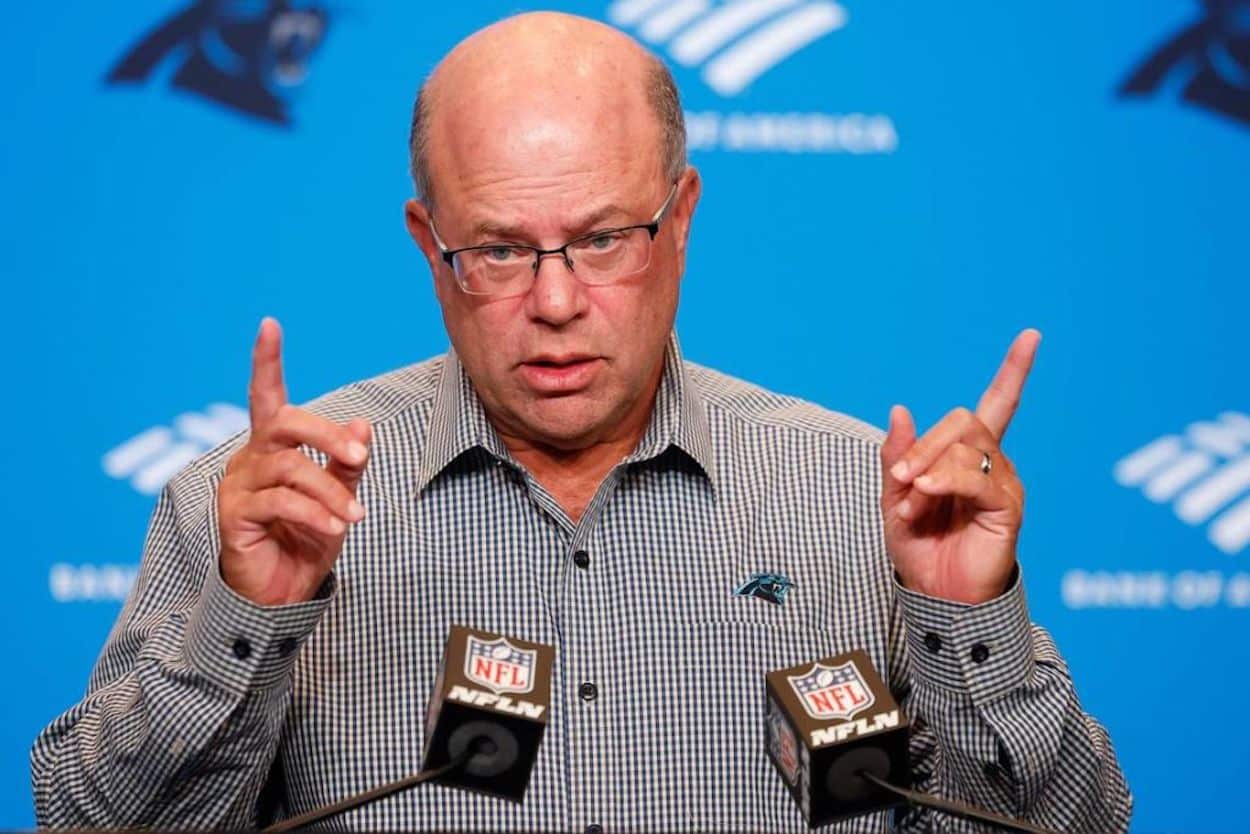 The Panthers made a gamble hiring Rhule in the first place back in 2020, as he had only one year of coaching experience in the NFL as the New York Giants' assistant offensive line coach in 2012.
Rhule has spent most of his career at the collegiate level. He spent four years at Temple and three years with Baylor prior to his time with the Panthers. His best attribute as a coach was his ability to quickly turn programs around. This never came to be in Carolina, and therein lies the problem.
College football and the NFL are two different monsters. It's difficult to be a successful coach at both levels. Steve Spurrier couldn't do it, Urban Meyer failed, although there were various factors for this, and for how good of a college coach Nick Saban is, he finished his NFL career with a losing record.
This should be the biggest lesson learned for Tepper. He needs to hire a guy with multiple years of NFL coaching experience. Whether it's an offensive- or defensive-minded coach, the Panthers need a leader and a guy that players can rally behind. That presence was never felt with Rhule or in the twilight years with Ron Rivera.
Selecting a quarterback at the top of the 2023 NFL Draft
For the past three years, the Panthers have been a quarterback away from contending for a playoff spot. Now that the team has entered full rebuild mode, it's time to draft and develop one.
Carolina had the opportunity to select Justin Fields in 2021 but elected to take Jaycee Horn. There was also debate leading into this year's draft about whether or not the Panthers should trade back from sixth overall to acquire more picks and take a quarterback at a more reasonable spot. They stayed and took Ikem Ekwonu instead.
In 2023, there's no debate about what the Panthers should do; they need to take a quarterback at the top of the draft. Next year is supposed to be loaded with talent at the quarterback position, headlined by this season's Heisman-favorite C.J. Stroud and the reigning Heisman Trophy winner Bryce Young. There's also Hendon Hooker, Will Levis, Anthony Richardson, Tanner McKee, and more.
Stroud or Young are above and beyond the rest, but Carolina's focus just needs to be on taking one of these guys in the first round.
The Panthers have had a different Week 1 starting quarterback each of the past four years, and are heading toward a fifth in 2023, with Baker Mayfield having his worst season in his NFL career. Carolina has also fielded eight different quarterbacks since 2018. There's no reason for them to continue going around this quarterback carousel anymore. 
There are still 12 games to go this season, but right now, the Panthers are projected to have the first-overall pick in the 2023 NFL Draft. Even if they win a few games, Carolina is probably still going to pick in the top-10 and needs to take one of the top prospects in a quarterback-heavy class.
It will be a long rebuild, but, as the cliche says, "A journey of 1,000 miles starts with a single step."
Like Sportscasting on Facebook. Follow us on Twitter @sportscasting19 and subscribe to our YouTube channel.