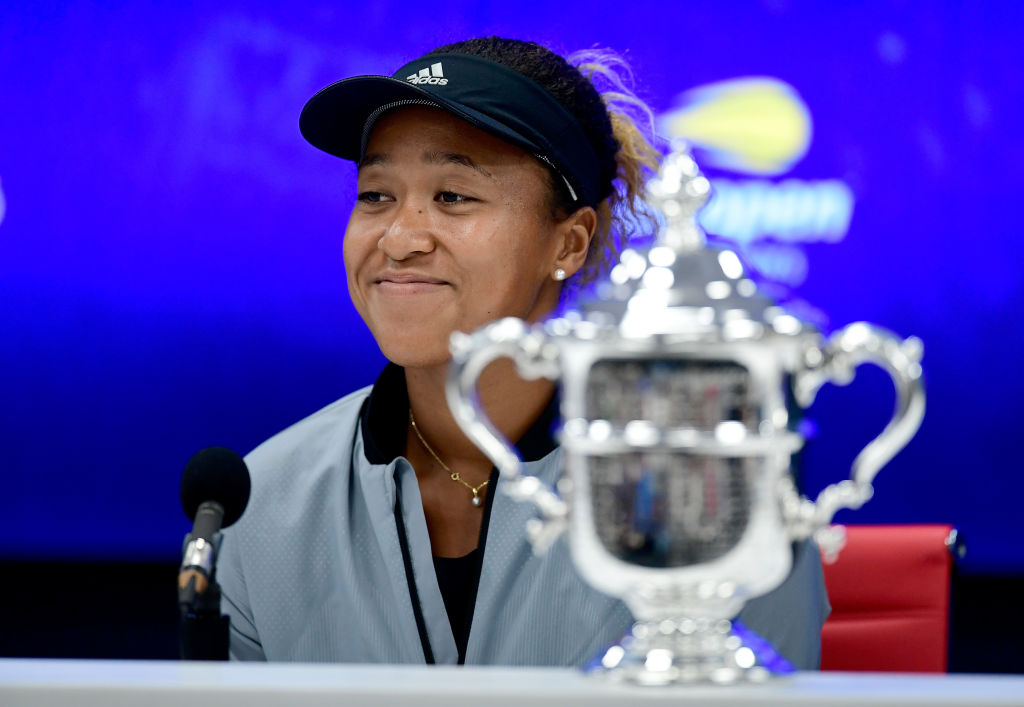 5 Intriguing Facts About Tennis Star Naomi Osaka
Naomi Osaka is one of the newest stars of women's tennis. Osaka has an interesting story and there are plenty of facts you probably don't know about her.
Champion tennis player Naomi Osaka faced fierce competitors, such as Serena Williams, on her path to becoming ranked #1 by the Women's Tennis Association (WTA). While temporarily slipping to second place in the rankings after Ashleigh Barty defeated Osaka in June 2019, Osaka then beat Coco Gauff in August. After this momentous win over the fifteen-year-old Gauff, Osaka is once again enjoying her WTA #1 ranking.
However, Osaka's personal life and cultural identity are making news as much as her professional career. When 21-year old Osaka made Time's list of the 100 Most Influential People of 2019, Chris Evert wrote that Naomi Osaka represents what our multicultural future is all about. With a Japanese mother and a Haitian father, Naomi was raised primarily in the U.S., along with her sister.
Osaka's father met her mother while visiting Japan when he was a college student. Currently, however, Osaka represents Japan when she competes, causing considerable international attention. Here are five fascinating facts which show that Naomi Osaka is a unique individual with a truly interesting background.
Naomi Osaka was born in Japan but raised in the U.S.
Her mother is Tamaki Osaka, from Japan, and her father, Leonard François, is from Haiti. The couple met when François was a student at NYU. Osaka was born in Japan but was brought to the U.S. when she was three years old.
She was brought to her paternal grandparents' home in Long Island at the age of three and raised in the U.S. in a Hatian-Japanese household. After she graduated from elementary school, her father decided to homeschool her, enrolling her in a virtual high school program.
She was coached by her dad
Leonard François was inspired by the way Richard Williams' taught his daughters Serena and Venus how to play tennis. He was especially impressed that their father claimed not to play the game himself. Osaka's father then used that same approach to coach his girls from a very young age.
It was during that very early age in their lives, Osaka's parents decided, that both girls would eventually represent Japan when they were ready to compete internationally.
Naomi Osaka was just 20 years old when she won the U.S. Open
Some say that she may have been overshadowed by the memory of Williams' infamous meltdown, putting more pressure on Osaka to keep the title which she recently defended.
That day, as Steve Keating describes in his Reuters article, "Naomi Osaka became Japan's first Grand Slam singles champion." It appeared that in light of the series of events that were a part of Williams' strong reaction to receiving a code violation, Osaka, unfortunately, got far less attention at the time.
Nonetheless, the young tennis pro is noted for her support and empathy for Williams at the 2018 U.S. Open, as well as for her humble attitude and good sportsmanship when Osaka consoles Gauff at the 2019 U.S. Open this year.
Osaka has dual citizenship until the age of 22
According to Japanese law, Osaka is supposed to choose one citizenship and relinquish one of her passports. However, there is some debate as to whether or not the law will be enforced.
Some experts on Japanese law have observed that Japanese authorities rarely enforce this law. Others have stated that authorities should and will enforce the law in this case.
If they did not, it is believed, it would suggest to the public that Osaka was receiving special treatment for her celebrity status. There are still others who say that Osaka may not have to actually choose one citizenship over another, but merely take reasonable steps towards that goal.
In her mind, the choice is clear
Many people feel that Naomi Osaka needs to make a choice about her citizenship. However, others feel strongly that she should not have to choose. Either way, Osaka has made it clear that it's not a difficult choice for her. When asked, she replied that it should be obvious which country she should pick — just take a look at who she is playing for. 
 Naomi Osaka has certainly captured the admiration of her fans with her show of professionalism, her humility, her accomplishments, and her quiet heroism.