Bethany Hamilton Nearly Died When She Lost Her Arm During a Shark Attack
Bethany Hamilton is a successful pro athlete who began surfing at a young age. As she got older, the Lihue, Hawaii native became one of the best surfers in the world.
At the age of 13, Hamilton experienced a shark attack while she was surfing. The traumatizing accident saw her lose her arm. But the event didn't stop her from doing what she loves to do.
Bethany Hamilton overcame a terrifying shark attack
In 2003, Hamilton spent a morning surfing with her best friend and her best friend's father and brothers. While they surfed, a tiger shark attacked Hamilton and bite her left arm, severing it. After it happened, Hamilton's best friend and her family helped paddle her back to shore. She was rushed to the hospital. When she arrived, she had lost over 60% of blood and was in hypovolemic shock.
When news broke about what happened to Hamilton, a fisherman caught and killed a tiger shark and presented it to investigators, according to The Guardian. In 2004, police confirmed it was the same shark that attacked Hamilton. Despite losing her arm, she returned back to her board one month after the incident. Hamilton had to learn to surf with one arm. She was determined to get back out to the water.
Just 26 days after her attack, Hamilton returned to the water and entered her first major competition on January 10, 2004. Throughout her career, she competed in events in the U.S. and other countries. She placed first in many events establishing herself as one of the best surfers in the world. In 2012, she became the first female surfer to surf in the Rip Curl Cup.
Bethany Hamilton received a lot of recognition after coming back from her incident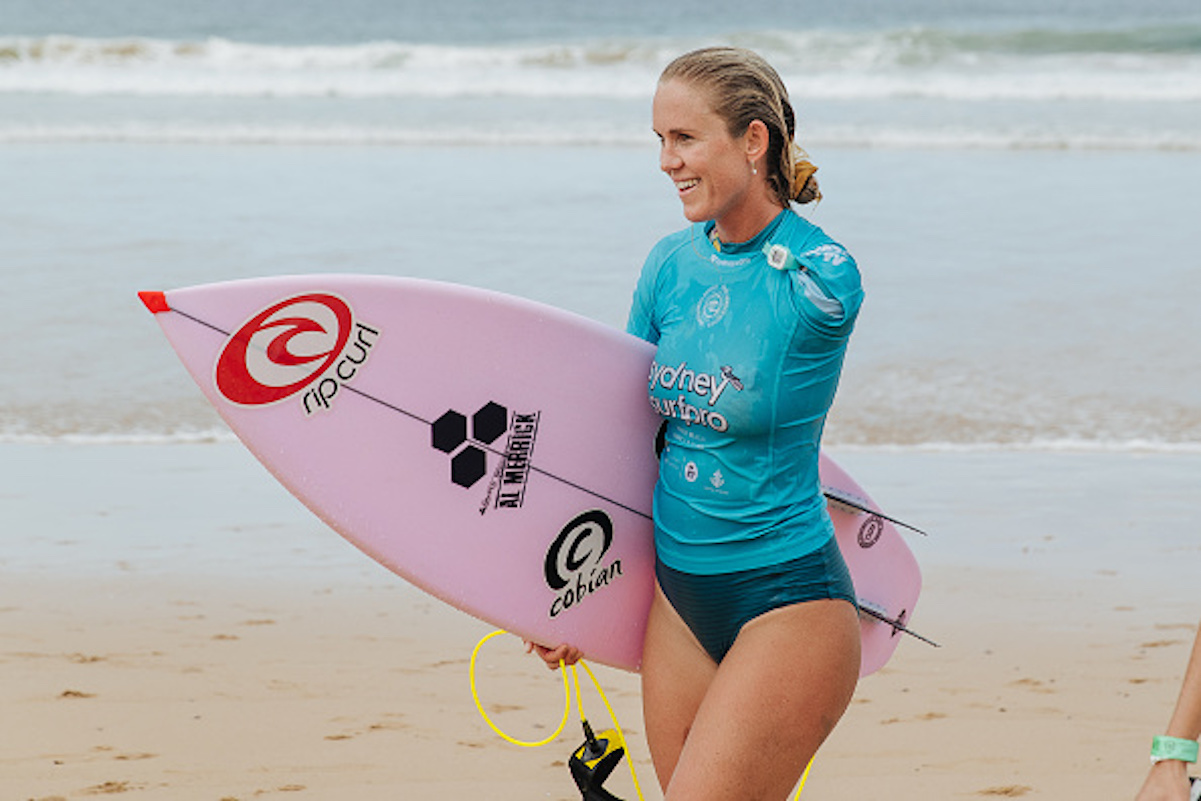 A lot of people followed Hamilton's career after a shark attacked her. In 2004, she won the ESPY Award for the Best Comeback Athlete. Hamilton also received the Courage Teen Choice Award. That same year, she published her autobiography, Soul Surfer: A True Story of Faith, Family, and Fighting to Get Back on the Board. In the book, Hamilton discusses the time leading up to the shark attack, how she recovered, and how she dealt with the media. Hamilton also talked about returning to competition.
Over the years, she's authored and co-authored several books about her amazing story, healthy lifestyle, and Christian faith. Hamilton has served as an inspiration to so many people. When her incident happened, she could've easily walked away from surfing. But she didn't, and it paid off.
As recently as 2022, Hamilton competed in the World Surf League's 2022 Billabong Pro Pipeline, placing ninth.
Bethany Hamilton continues to reach others in many ways
Outside of writing books, Hamilton has appeared on numerous TV shows. In 2011, the feature film Soul Surfer premiered. Based on Hamilton's autobiography published in 2004, Soul Surfer starred big names like Anna Sophia Robb, Dennis Quaid, Helen Hunt, and Carrie Underwood. Hamilton enjoys giving back, and she is a part of numerous charitable efforts in Hawaii and abroad, as Us Weekly reports.
Hamilton's foundation, Friends of Bethany, reaches out to amputees and youth. She also helps encourage them to overcome difficulties through faith. In 2022, Hamilton is leading a mother-daughter mentorship retreat in Hawaii. She's also produced an autobiographical film, Unstoppable, which won the Audience Award: Best Documentary Feature at the San Luis Obispo Film Festival.
Now 32 years old, Hamilton has been married to Adam Dirks since 2013. They have three children.
RELATED: Serena Williams Has Incredibly Cheated Death Not Once, but Twice