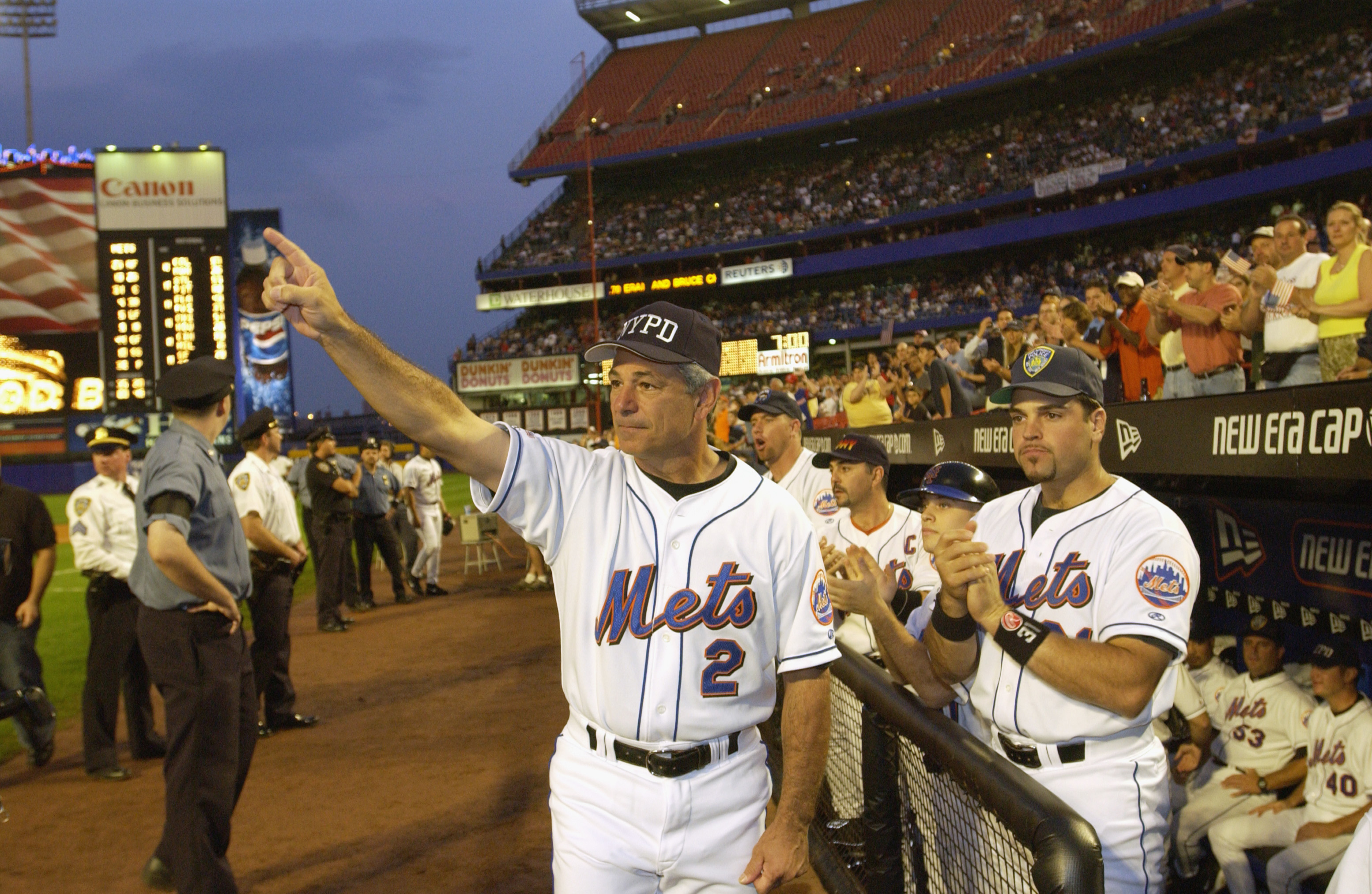 Bobby Valentine Once Wore a Disguise in the New York Mets Dugout; Now He's Running for Mayor of a Major City
Bobby Valentine, one of the most colorful personalities in MLB history just threw his name in the mix for mayor of his hometown.
Baseball has a very long history that is full of colorful characters. Bobby Valentine, who played in the big leagues for 10 years and managed Major League Baseball clubs for 16 more, is undoubtedly one of those characters.
Valentine last managed in MLB in 2012 and currently serves as the athletic director at Sacred Heart University in Connecticut. On May 7, Valentine made a surprise announcement, throwing his hat in another ring known for its outsized personalities: politics.
Bobby Valentine was a professional player and a successful manager in Major League Baseball and Japan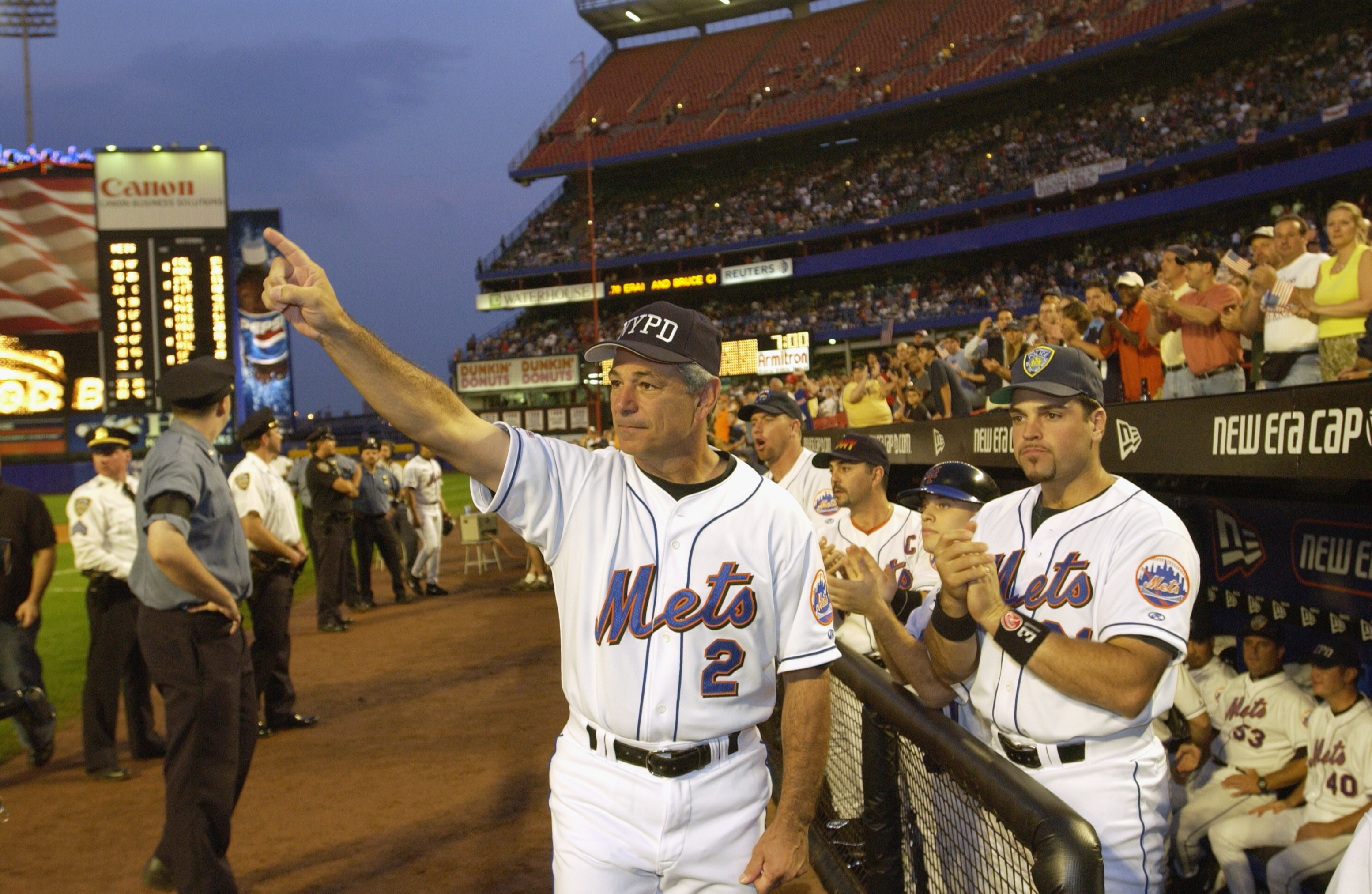 Valentine, or Bobby V as he is known throughout the baseball world, was born in Stamford, CT. In 1969, at the age of 19, Valentine stepped on a Major League Baseball field as a player for the first time. That season he played in five games for the Los Angeles Dodgers.
Valentine would go back down to the minors after those first games but returned for good in 1971, suiting up for 101 games for the Dodgers. This season would kick start his 10-year career where Valentine played shortstop, second base, and outfield for the California Angels, San Diego Padres, New York Mets, and Seattle Mariners.
An above-average utility player, Valentine owns a 2.0 career WAR. He hit .260 in the majors and racked up 157 RBI, 12 home runs, and 27 stolen bases. It was after his retirement that Valentine really made his mark on the game though.
Valentine managed the Texas Rangers from 1985-1992, the Mets from 1996-2002, and the Boston Red Sox in 2012. He won the NL pennant with the Mets in 2000 and took the team to the World Series. In this "Subway Series", the team lost to the crosstown New York Yankees.
Valentine's most notable managerial achievement though didn't come in MLB. Valentine managed Japan's Chiba Lotte Marines of the Japanese Pacific League in 1995 and again from 2004-2009. In his second stint, he guided the Marines to their first Japan Series title in over 30 years.
Valentine famously returned to the New York Mets dugout in disguise after being ejected from a game
Valentine is known around baseball for his upbeat, quirky personality, and for giving entertaining quotes to the media. This personality was on full display in 1999 when the manager pulled one of the most famous (and hilarious) stunts in MLB history.
According to MLB.com, Valentine was ejected in the 12th inning of a game at the Mets home stadium, Citi Field. The Mets manager came out of the dugout to protest an interference call against his catcher, Mike Piazza. During the ensuing argument, home plate umpire Randy Marsh tossed Valentine.
What happened next went down in MLB history. Not wanting to miss the tense extra-inning game, Valentine slyly returned to the dugout even though he was out of the game. To disguise himself from the umpires, Valentine wore a Mets t-shirt, dark glasses, and a fake mustache. The stunt earned him a $5,000 fine from MLB and the love and laughter of baseball fans around the world.
Valentine announced he is running for mayor of his hometown, Stamford, CT 
In 2021, Valentine is now ready for his next challenge. The former manager announced on Twitter that he is officially running for mayor of his hometown of Stamford. In his announcement video, a host of Stamford residents praise Valentine for his work and relationship with his local community.
Explaining to the people of Stamford why he wants to run for mayor, Valentine says:
The greatest commodity I have is my time, and I want to give my time and my energy and my wherewithal back to the city that has given me so much over my lifetime. We're in it together.
On the website for his campaign, Valentine states that he is running for mayor "unaffiliated from a political party." The manager-turned-politician is running against incumbent mayor David Martin and Connecticut State Representative Caroline Simmons.
All stats courtesy of Baseball-Reference