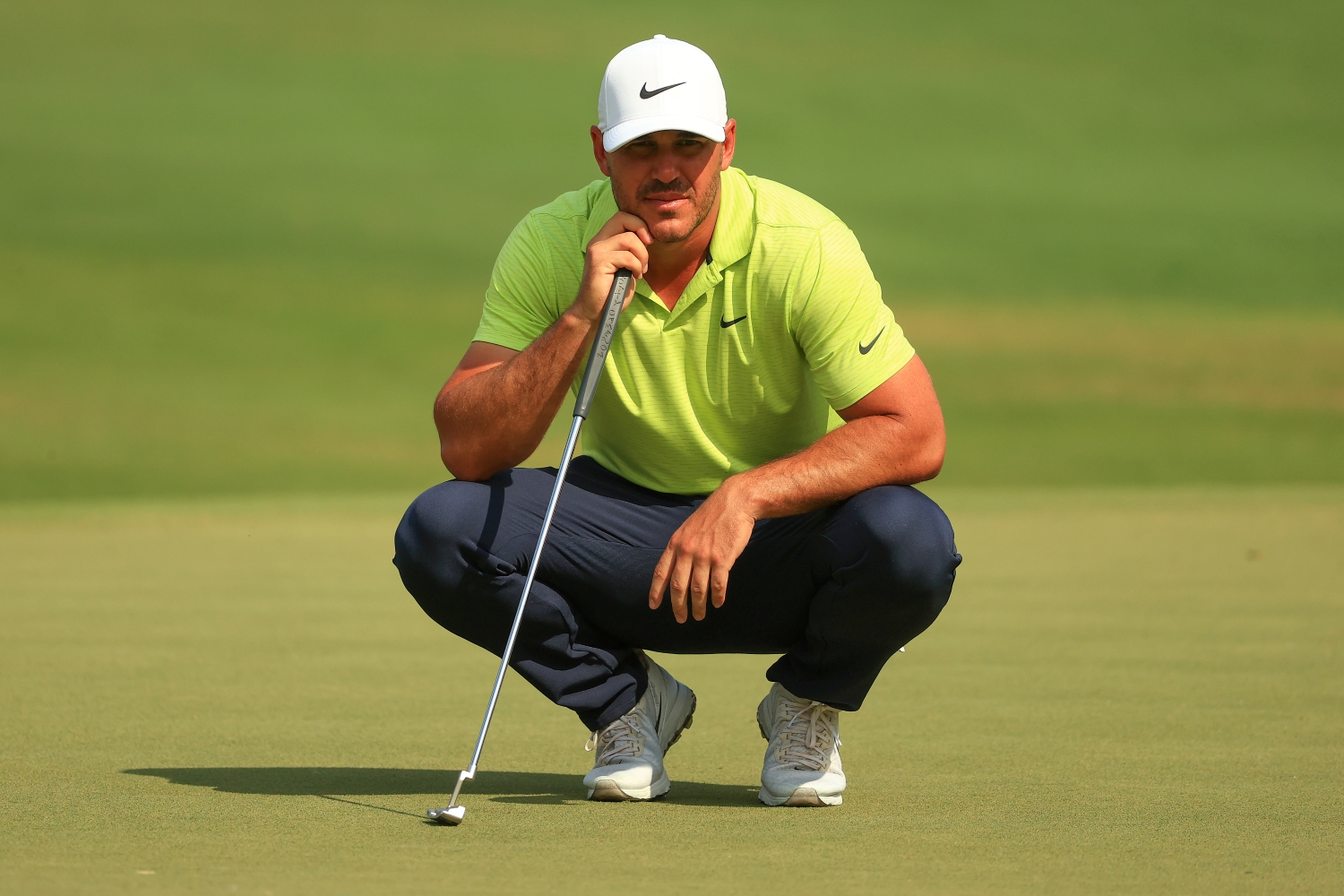 Brooks Koepka Reveals Shocking Details About His Mysterious Knee Injury, Sends Bold Message About Chances in The Masters
Brooks Koepka, the 11th ranked golfer in the world, recently revealed shocking details about a mysterious knee injury that many expected to keep him out of the Masters entirely.
Currently ranked 12th in the world, Brooks Koepka would ordinarily enter The Masters Tournament as a top contender. However, the accomplished golfer will have to overcome a recent setback to achieve championship glory.
Coming off surgery to repair his right knee, Koepka finally revealed some shocking details about the nature of his mysterious injury. And even though his body may not be at 100%, the Florida native refuses to let any excuses enter the mix.
Brooks Koepka has had an up-and-down start to 2021
The 2021 PGA Tour season has featured both highs and lows for Brooks Koekpa.
Last November, he finished tied for fifth at the Vivint Houston Open. A week later, he finished 10 strokes under par to earn a tie for seventh place at The Masters, which got postponed due to COVID-19.
Koepka then experienced a rough patch when he failed to make the cut in three straight tournaments. But after getting eliminated at the Farmers Insurance Open in late January, he stormed back with a dominant showing at the Waste Management Phoenix Open. The Florida State grad catapulted from 73rd in the FedEx Cup rankings all the way to 12th thanks to finishing 19 strokes under par.
With a tournament win under his belt, Koepka didn't put on his best showing at The Genesis Invitational. After getting off to a strong start in the opening round, he ended up finishing tied for 38th.
However, he more than made up for that lackluster performance by nearly winning the World Golf Championships-Workday Championship at The Concession. Koepka earned a three-way tie for second place behind only 24-year-old Collin Morikawa.
Unfortunately for the skilled golfer, his season came to a crashing halt in early March.
Koepka reveals shocking details about his mysterious knee injury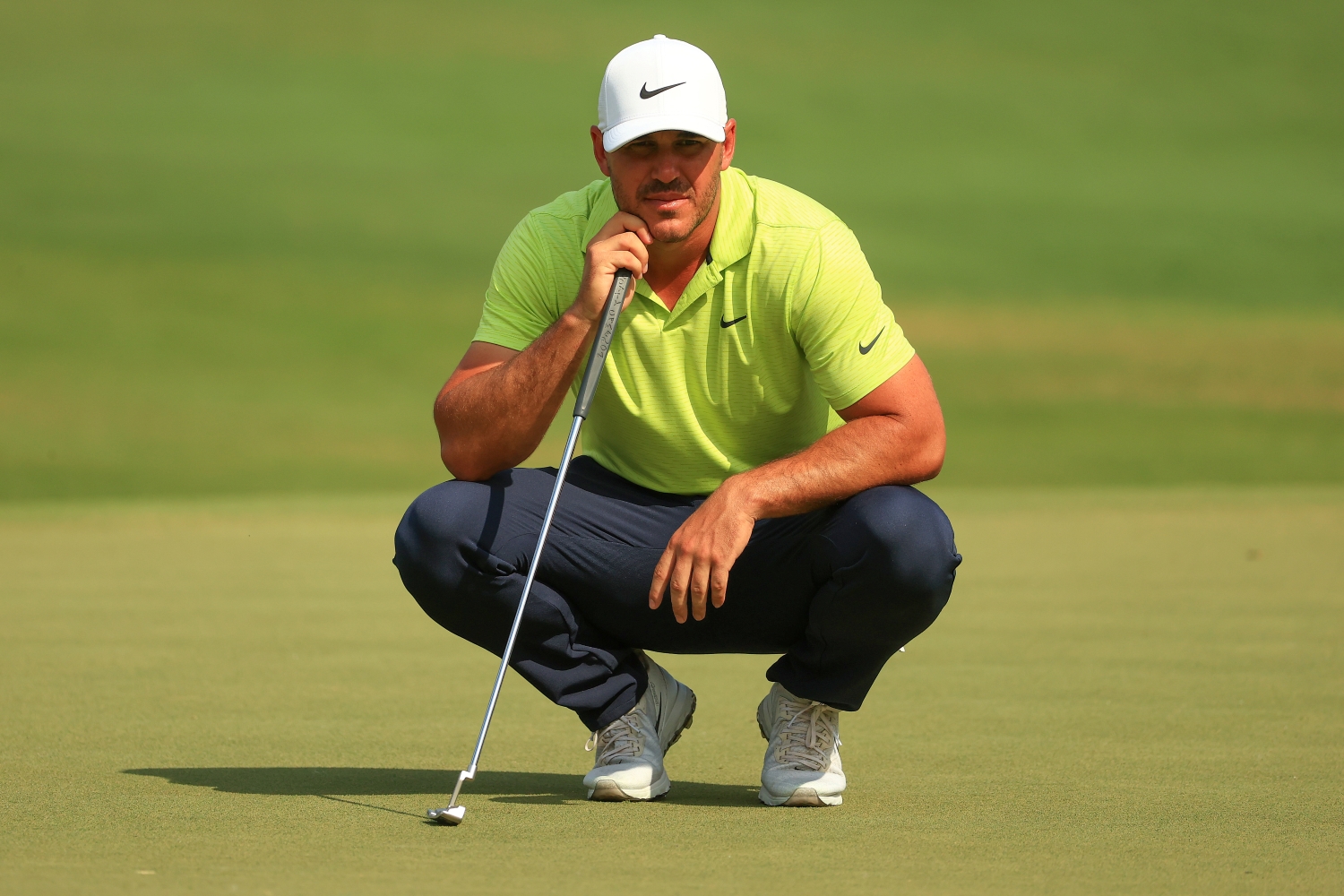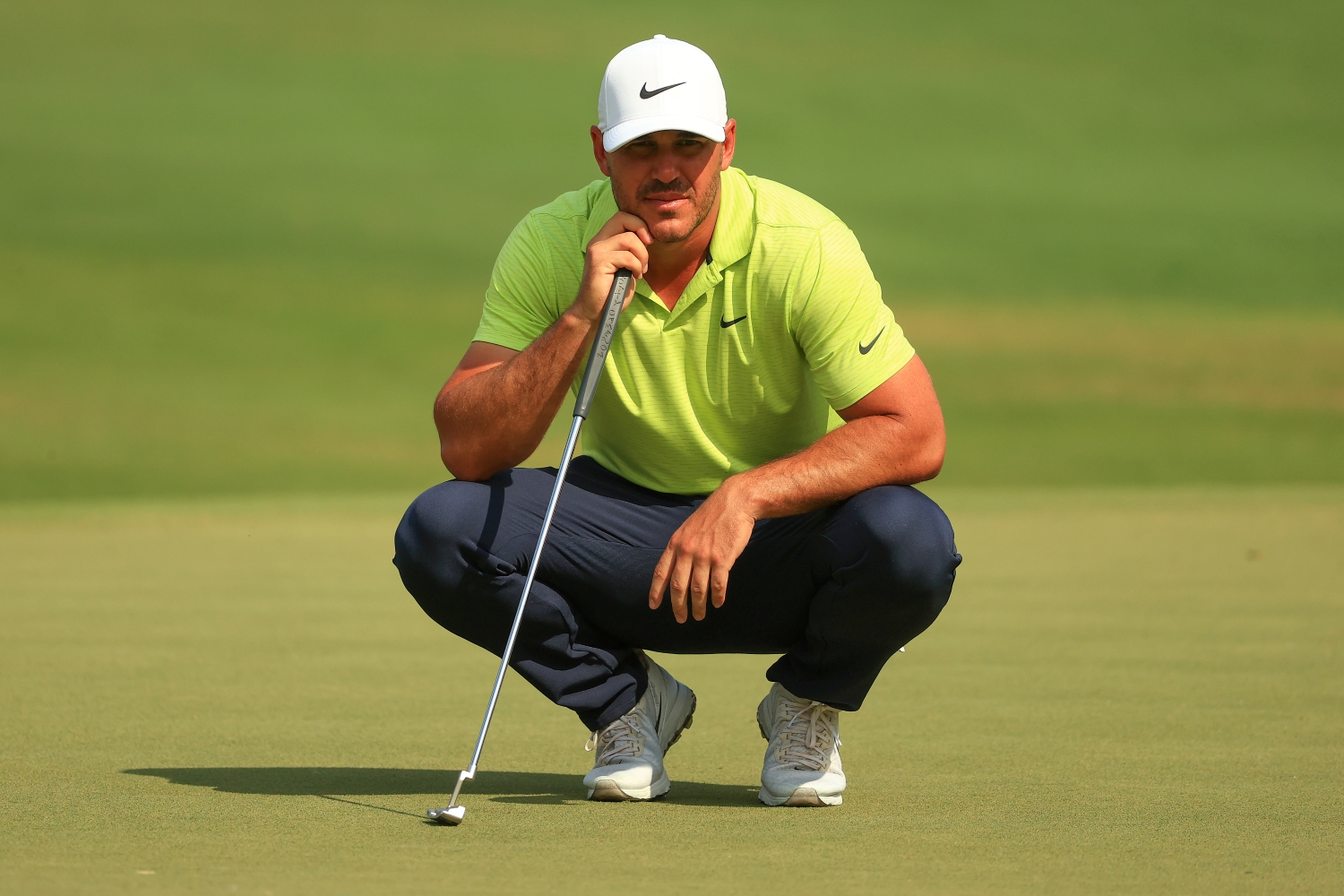 After coming agonizingly close to winning the WGC-Workday Championship, Brooks Koepka missed his next two scheduled starts because of an injury. But after weeks of speculation about what exactly happened to his knee, the star golfer finally revealed some shocking details about the entire situation.
According to the New York Post, Koepka suffered a dislocated kneecap while he was with his family in Florida. He said he "slipped and slowly went to the ground."
And based on his description, it sure sounds like Koepka endured quite a painful fall down in the Sunshine State.
"When you look down and your leg is kind of going that way and your knee's that way, you kind of go, 'Whoa, holy crap,'" he told a small group of reporters. "I went and got an MRI the next day [a Monday]. We got the results and made a plan."
Of course, given the timing of his injury, it didn't initially seem realistic that the 12th-ranked golfer in the world would be able to take part in The Masters.
Surprisingly, though, Koepka admitted he began hitting balls about a week after his March 16 surgery. He also revealed he's walked and played nine holes a few times at the Riviera Country Club in LA.
The 11th-ranked golfer in the world sends a bold message ahead of the Masters
As a four-time major championship winner, Brooks Koepka knows exactly what it takes to get to the top of the mountain. But it remains to be seen whether his surgically-repaired knee will hold up at The Masters.
If there's any silver lining, at least Koepka has experience in battling back from a health setback. He missed three months of action after suffering a left knee injury in 2019. He then developed a labrum issue and stiffness in his neck as a result of overcompensating.
Koepka deserves tremendous credit for working tirelessly to get as close to 100% as possible before play begins at Augusta National. And the soon-to-be 31-year-old sent a bold message to his competitors ahead of the biggest tournament of the season.
"If I knew I was going to finish second, I wouldn't have shown up," Koepka told reporters Sunday.
Ironically, he finished one stroke behind Tiger Woods at the 2019 Masters.
While his knee remains an issue to watch, it's clear a lack of confidence won't be the reason Koepka doesn't win the green jacket this year.
All golf statistics and rankings courtesy of the PGA Tour official website.