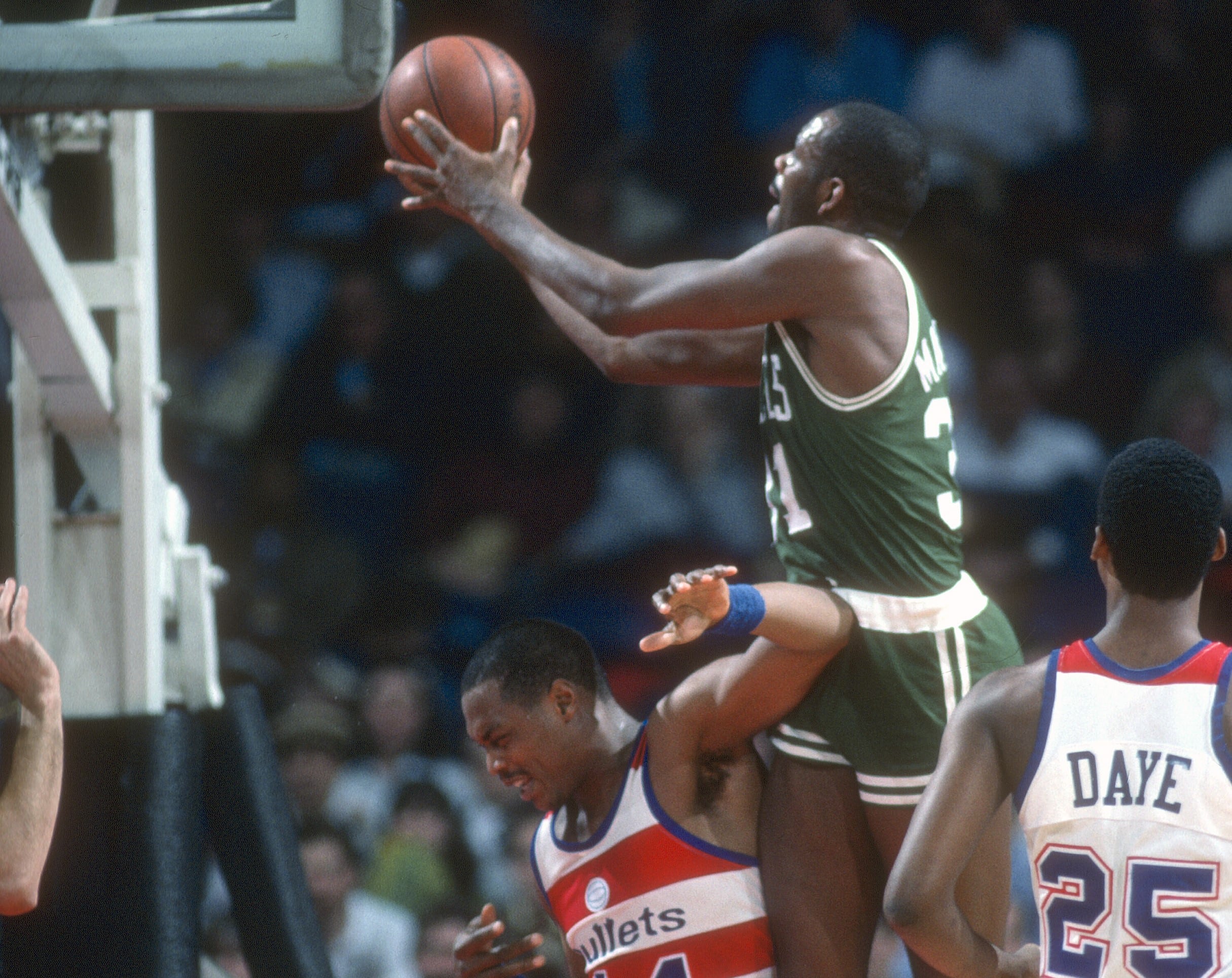 Cedric Maxwell Had No Heartbeat Before Telling His Boston Celtics Teammates to Get On His Back in the 1984 Finals
Cedric Maxwell proved he had a heartbeat during Game 7 of the 1984 NBA Finals.
Larry Bird had already called out his teammates after an embarrassing Game 3 loss to the Los Angeles Lakers in the 1984 NBA Finals. Danny Ainge busted out the stethoscope in a winner-take-all Game 7 back in Boston in a series that was somehow tied after six games. According to Bird, Cedric Maxwell had no heartbeat during the stethoscope check. That's when Maxwell made his famous plea to his Boston Celtics teammates, telling them to jump on his back in the deciding game. Boy, did he follow through.
The Boston Celtics struggled early in the 1984 NBA Finals against the LA Lakers
The Lakers did exactly what they set out to do in Game 1 of the 1984 NBA Finals. They stole homecourt advantage from the Boston Celtics with a 115-109 victory. They nearly made it two straight wins.
In Game 2, the visiting Lakers held a two-point lead and had possession of the ball with 18 seconds left. Lakers forward James Worthy lobbed a pass intended for Byron Scott that was picked off by Celtics guard Gerald Henderson, who converted it into a game-tying layup with 13 ticks left. The Lakers failed to get a shot off in regulation, and the Celtics pulled out a 124-121 overtime win.
In Game 3, the Celtics were blown out, prompting Bird to publicly call his teammates "sissies" after the 137-104 loss. The Celtics were down 76-70 in the third quarter of Game 4 before Kevin McHale clotheslined Kurt Rambis, clearing the benches and changing the momentum of the game. The Celtics went on to post another overtime victory to even the series.
While the Lakers completely dominated play through the first four games, the series headed back to Boston tied at two games apiece. The teams held serve on their home courts for the next two games, setting up the do-or-die Game 7 in Boston.
After having no heartbeat, Maxwell came through on his promise
It all came down to Game 7. Bird's message from Game 3 still was loud and clear. Bird said there was some added motivation because of the way Lakers fans treated them in LA.
"We had a little extra incentive because M.L. (Carr) had been hit in the eye following the sixth game and was going to need to wear goggles for the last game," Bird said in his book Drive: The Story of My Life. "Somebody hit me with a hot dog and a beer after that game, and someone got M.L. in the eye with something more serious."
Even with that extra fire, Bird said Ainge came into the locker room before Game 7 to check the hearts of his teammates.
"M.L. came walking in with his new goggles and said, 'Let's go, boys. It's game time,'" Bird recalled. "Danny was walking around with a stethoscope — don't ask me why or how he got it — checking everybody's heartbeat. He went ujp to Max and said, 'Nah, your heart's not even beating.' Then he went over to M.L. and said, 'Wow, your heart's pumping like crazy.'
"M.L. says, 'Hey, I'm ready. Max probably isn't ready to play, but I am.'
"That's when Max jumps up and says, 'I am ready. Get on my back tonight, boys. This is my game. Just give me the ball.'"
Maxwell lived up to his word. He led all Celtics players with 24 points. He added eight points and eight rebounds in Boston's 111-102 victory.