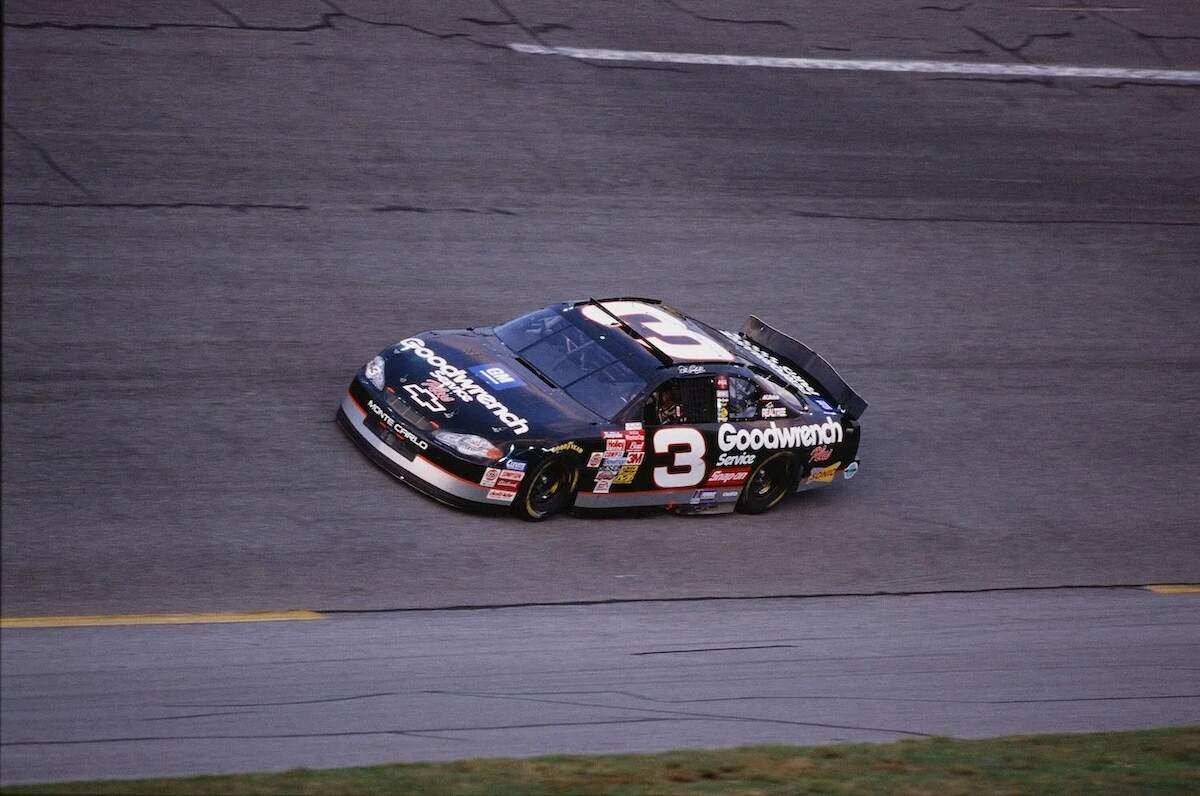 Why Dale Earnhardt Flipped Off a Rookie Driver Traveling 190 mph During the Final Race of His Life
Dale Earnhardt died racing the Daytona 500 but made another lasting impression on a rookie driver earlier in the race.
Kurt Busch remembers the 2001 Daytona 500 for the tragic accident that took the life of the legendary Dale Earnhardt on the final lap of the race. However, Busch has another memory etched in his mind from that race in what turned out to be his first and only brush with The Intimidator. The whole incident was one part frightening and one part hilarious for the rookie driver. 
Dale Earnhardt dies on final lap of 2001 Daytona 500
After years of close calls, Dale Earnhardt Sr. won his first and only Daytona 500 in 1998. Three years later, he was content riding in third position on the final lap, watching Dale Jr. and Michael Waltrip race toward the finish line. Tragically, Earnhardt never saw the finish. 
In the battle to hold off Sterling Marlin and Ken Schrader, Earnhardt got tapped by Marlin, and the No. 3 car veered to the right and slammed hard into the wall, collecting Schrader in the process. Earnhardt died on impact.
The ambulance took him straight to Halifax Medical Center. A couple of hours later, NASCAR president Mike Helton delivered the horrifying news: "We have lost Dale Earnhardt." 
Flips off rookie Kurt Busch while traveling 190 mph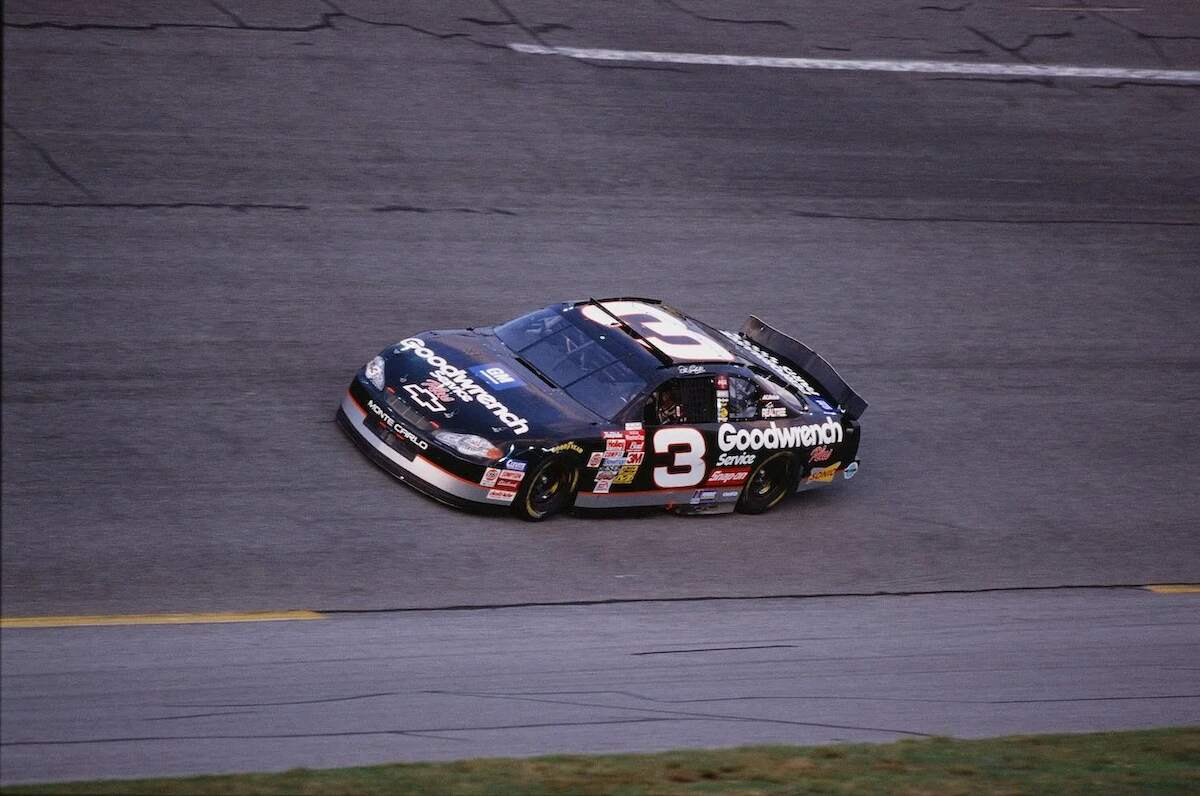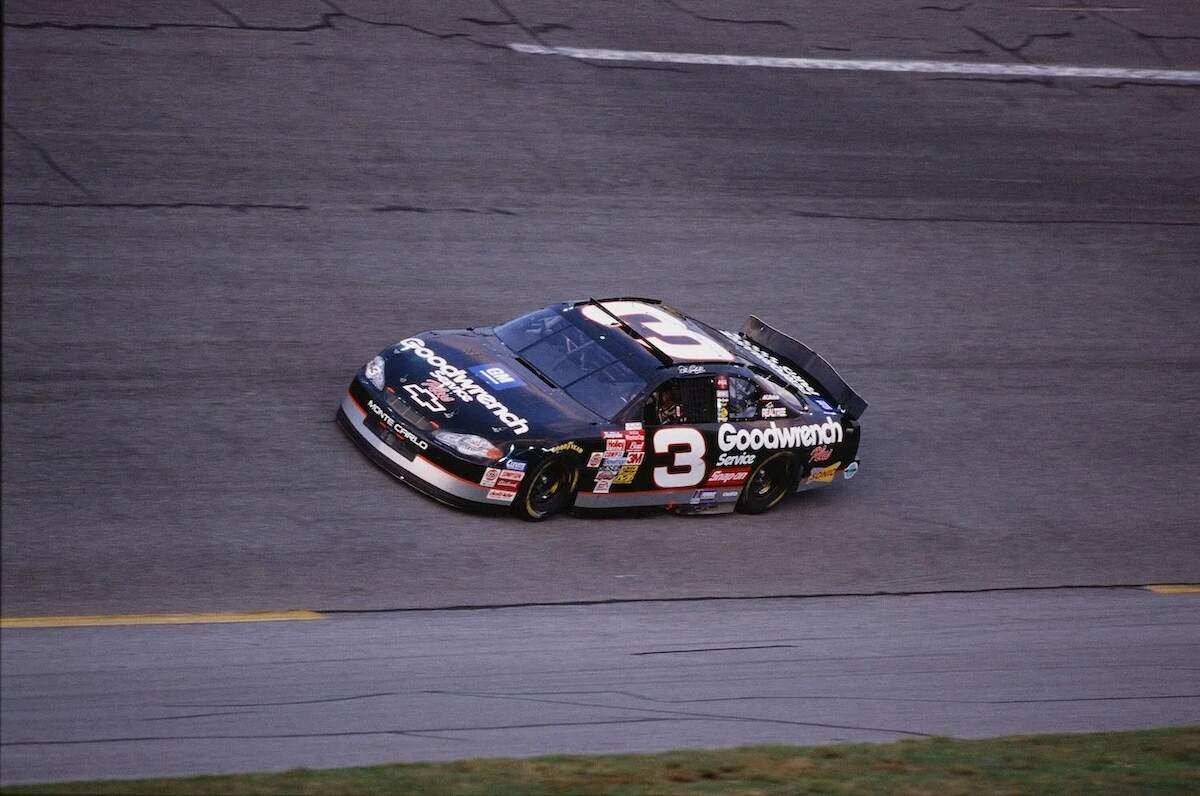 While the NASCAR community understandably remembers that day for the tragic events that unfolded on that last lap, Kurt Busch has another unique memory from that day about Dale Earnhardt that, in hindsight, is a proud and funny moment during his career.
Before the midway point of the race, Busch and Earnhardt battled for fifth place and came out of turn 4 when The Intimidator introduced himself to the rookie traveling around 190 mph. 
"I was certainly out of my league running up front," Busch told the Daytona Beach News-Journal. "I thought I was minding my own business in the middle lane, and then all of a sudden, this black No. 3 is side-swiping me on my right side." 
Unfortunately for Busch, Earnhardt wasn't done. 
"As he goes by, I see him stick his finger out the window," Busch laughed. "I was like, wait a minute, what did I do? But that's what it is to be a rookie."
"Kurt, you're number one," Mike Joy hilariously described on the broadcast replay, which showed Earnhardt give Busch the middle finger.
Earnhardt's in-car move he showed Jeff Gordon
Jeff Gordon had more than his share of run-ins with Dale Earnhardt during his career. While Earnhardt gave Busch the bird traveling at high speed, Gordon recalled a different, less offensive move he regularly witnessed from Earnhardt that shocked him every time he saw it. 
"I'd see him sometimes; he'd have his arm like this, one hand," Gordon told Joe Buck on Undeniable with Joe Buck, imitating Earnhardt by holding his right arm out like it's resting on the back of the seat. Buck stopped him and questioned if he was being serious. 
"I swear, I'm not joking. I'll never forget. In a race. I'm like (gripping the wheel really hard), and I look over, and he's like (holds up his one hand and waves a peace sign at him). No joke," Gordon said.
No one will ever deny Dale Earnhardt was one of the greatest drivers in NASCAR history. He was apparently one of the best one-handed drivers as well.
Like Sportscasting on Facebook. Follow us on Twitter @sportscasting19.