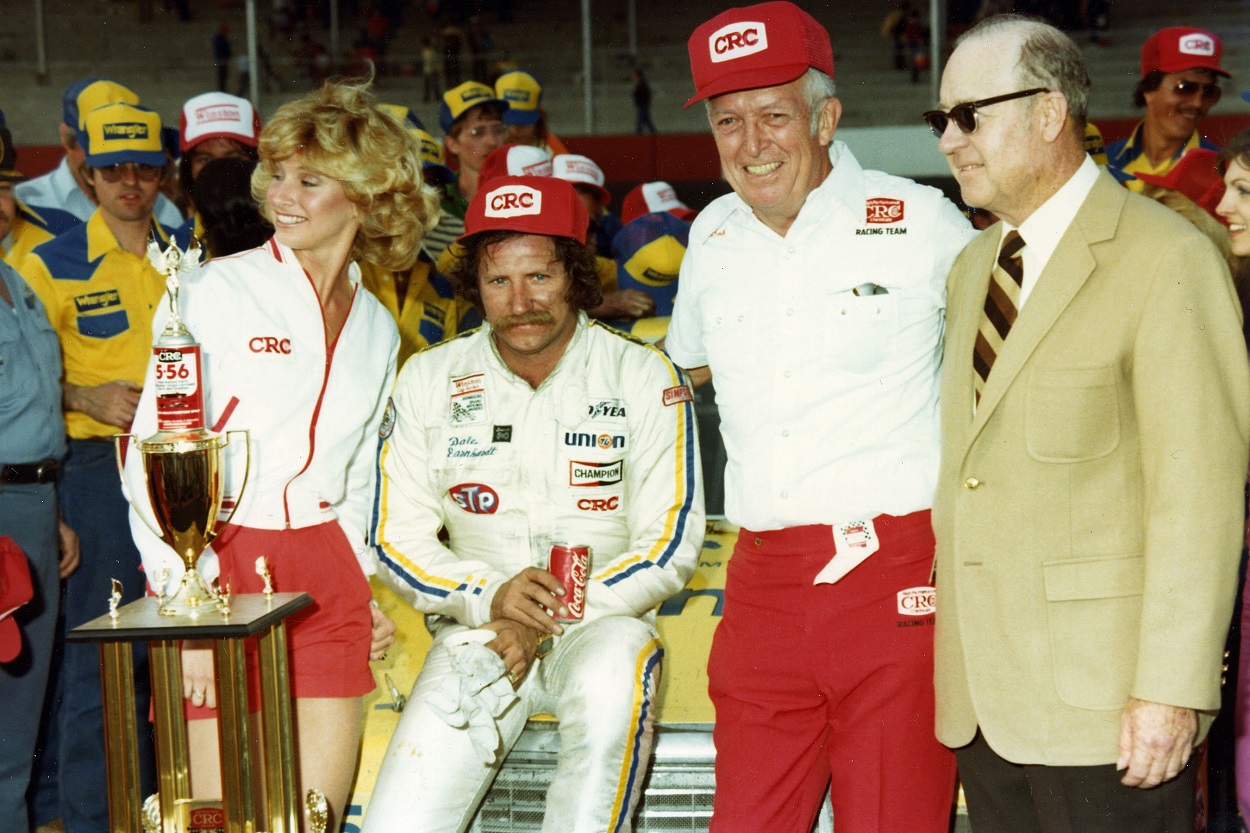 Dale Earnhardt Sr. Has the Second-Most NASCAR Cup Series Wins at Darlington but Not All of Them Came in His Famous No. 3 Chevy
Dale Earnhardt Sr. won nine NASCAR Cup Series races at Darlington but not all of them were in his No. 3 Chevrolet.
NASCAR legend and Hall of Famer Dale Earnhardt Sr. had one of the greatest careers in Cup Series history, winning seven points titles, tied for the all-time lead, and 76 races over 27 years, good for eighth on the all-time victories list. Of those 76 wins, nine came at Darlington Raceway, a track where he finished in the top five 19 times and in the top 10 24 times in 44 starts.
However, not all of Earnhardt's nine victories at Darlington came in his famous No. 3 Chevrolet as his first win at "The Lady in Black" came in Bud Moore's No. 15 Ford at the 1982 Rebel 500, one of nine Cup Series victories in which "The Intimidator" took a checkered flag in another vehicle.
Dale Earnhardt Sr. won the 1982 Rebel 500 at Darlington in Bud Moore's No. 15 Ford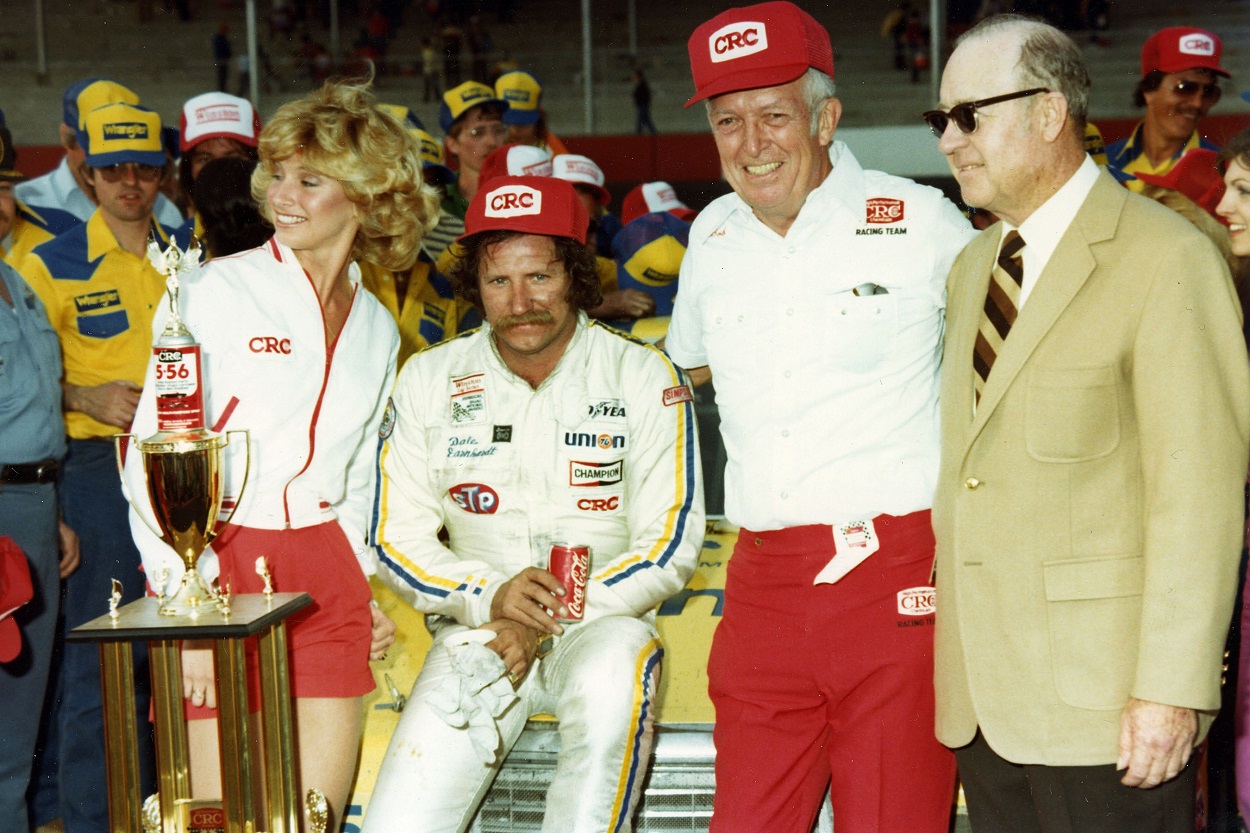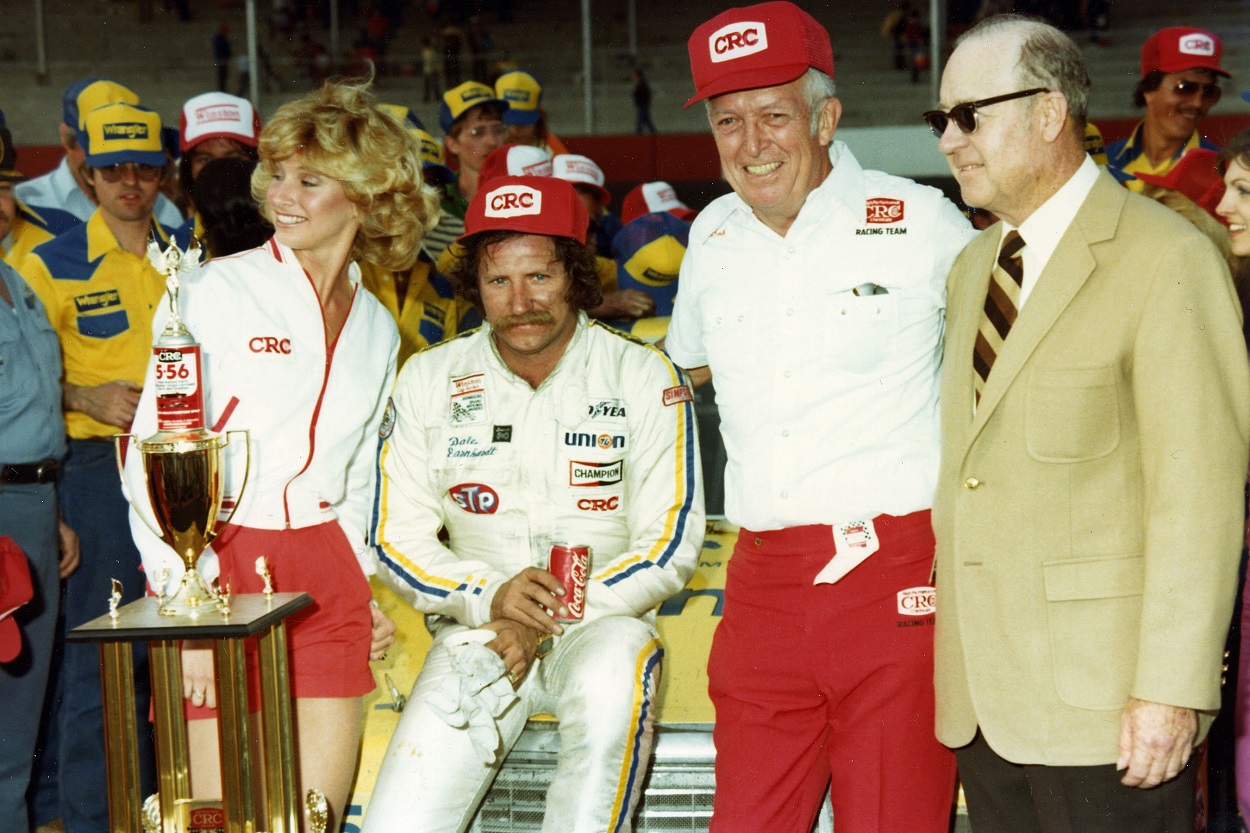 Earnhardt came into the Rebel 500 at Darlington on April 4, 1992, not having won a NASCAR Cup Series race since the National 500 at Charlotte Motor Speedway in October 1980. He'd won his first points title for Rod Osterlund Racing in 1980, just one year after winning Rookie of the Year, but the 1981 season proved to be quite challenging.
16 races into the year, Osterlund abruptly sold his team to Kentucky entrepreneur Jim Stacy, with whom Earnhardt had a falling out after just four races and left the team. He closed out the season with Richard Childress Racing but departed at the end of the year.
At the suggestion of Childress, Earnhardt joined Bud Moore Engineering ahead of the 1982 season and began driving the No. 15 Ford Thunderbird, the first and only full-time Ford ride of his career. He had an up-and-down start to the '82 season, finishing fourth or better in two of the first five races but 25th or worse in the other three.
But he was completely dominant at the Rebel 500 at Darlington, leading 181 laps of the 367-lap race. He held off a late charge by Cale Yarborough to claim his seventh Cup Series victory, one of three checkered flags he would take for Bud Moore before returning to Richard Childress Racing in 1984, at which point he took over for Ricky Rudd in the No. 3 Chevrolet. Oddly enough, Rudd replaced Earnhardt in Moore's No. 15.
The 1982 Rebel 500 was one of nine races 'The Intimidator' won in a car other than his famous No. 3
The '82 Rebel 500 was one of nine NASCAR Cup Series races Earnhardt won before he began driving the No. 3 car for Richard Childress and one of three victories in Moore's No. 15 Ford, the other two coming in 1983, the Busch Nashville 420 and the Talladega 500.
The first six victories of his career came in Osterlund's No. 2 Chevy.
Earnhardt went on to win eight more times at Darlington
While the 1982 Rebel 500 was Earnhardt's first victory at Darlington, it certainly wouldn't be his last as he won at "The Lady in Black" eight more times, once winning six times in 10 races. Here's a look at all nine of Earnhardt's victories at Darlington.
1982 CRC Chemicals Rebel 500
1986 TranSouth 500
1987 TranSouth 500
1987 Southern 500
1989 Heinz Southern 500
1990 TranSouth 500
1990 Heinz Southern 500
1993 TranSouth 500
1994 TranSouth Financial 400
Stats courtesy of Racing Reference