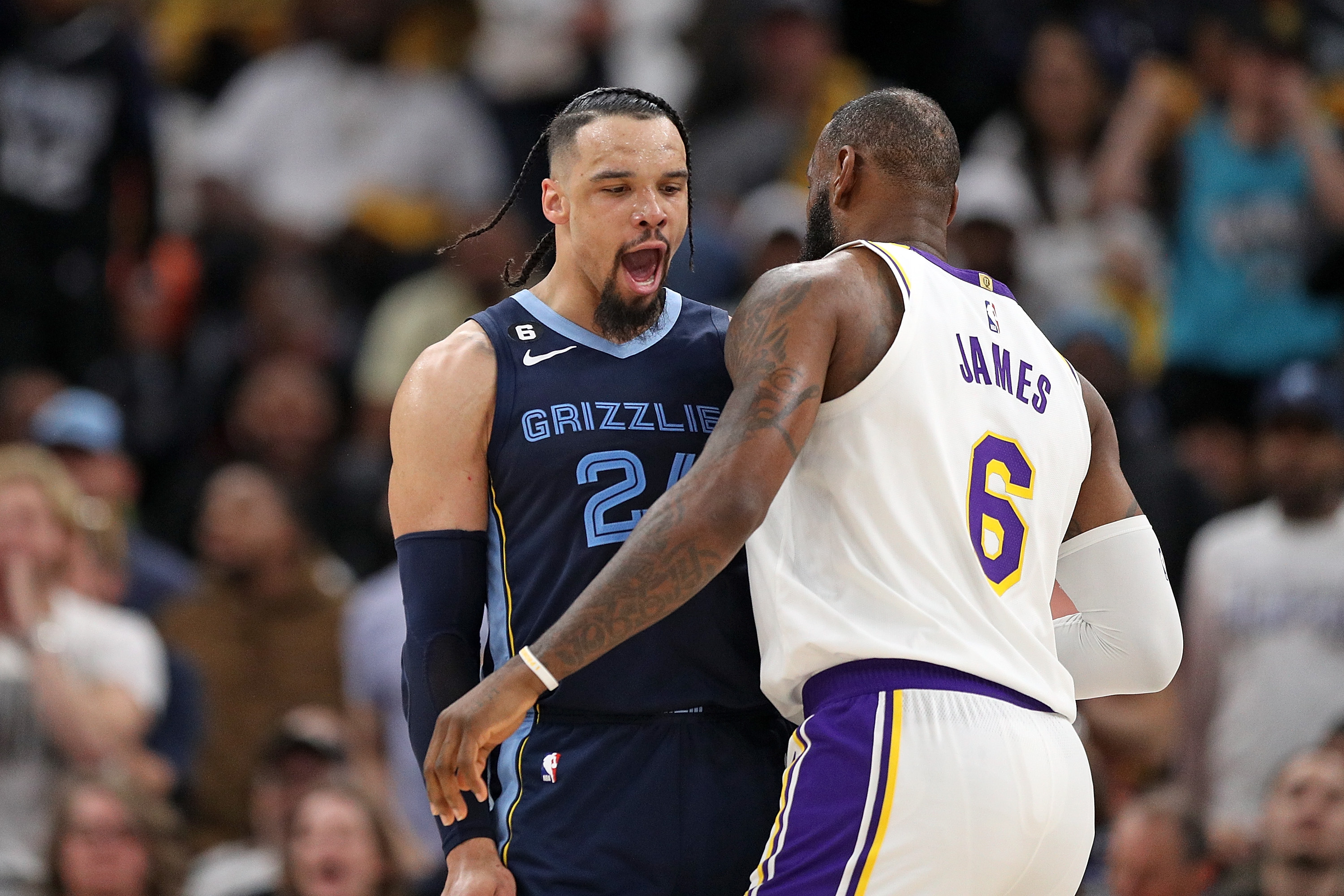 Dillon Brooks Did Much More Than 'Poke Bears,' So Will LeBron James Accept His Challenge?
If LeBron James and the LA Lakers are going to have a breakout game this postseason, it likely will be Saturday.
Dillon Brooks is 6-foot-7 and averages 3.3 rebounds per game. He shoots the ball poorly, firing at a 39.6% clip this season. Now, he's apparently starving for attention.
His second-seeded Memphis Grizzlies lost their playoff opener at home to the seventh-seeded Los Angeles Lakers. In Game 2, they bounced back to even the series. In the process, Brooks verbally went at it with Lakers star LeBron James in what seemed to be a one-sided conversation. Brooks admitted he likes to "poke bears," but this poke turned into a shove, and a challenge awaits James in Saturday's Game 3.
Dillon Brooks says he doesn't respect LeBron James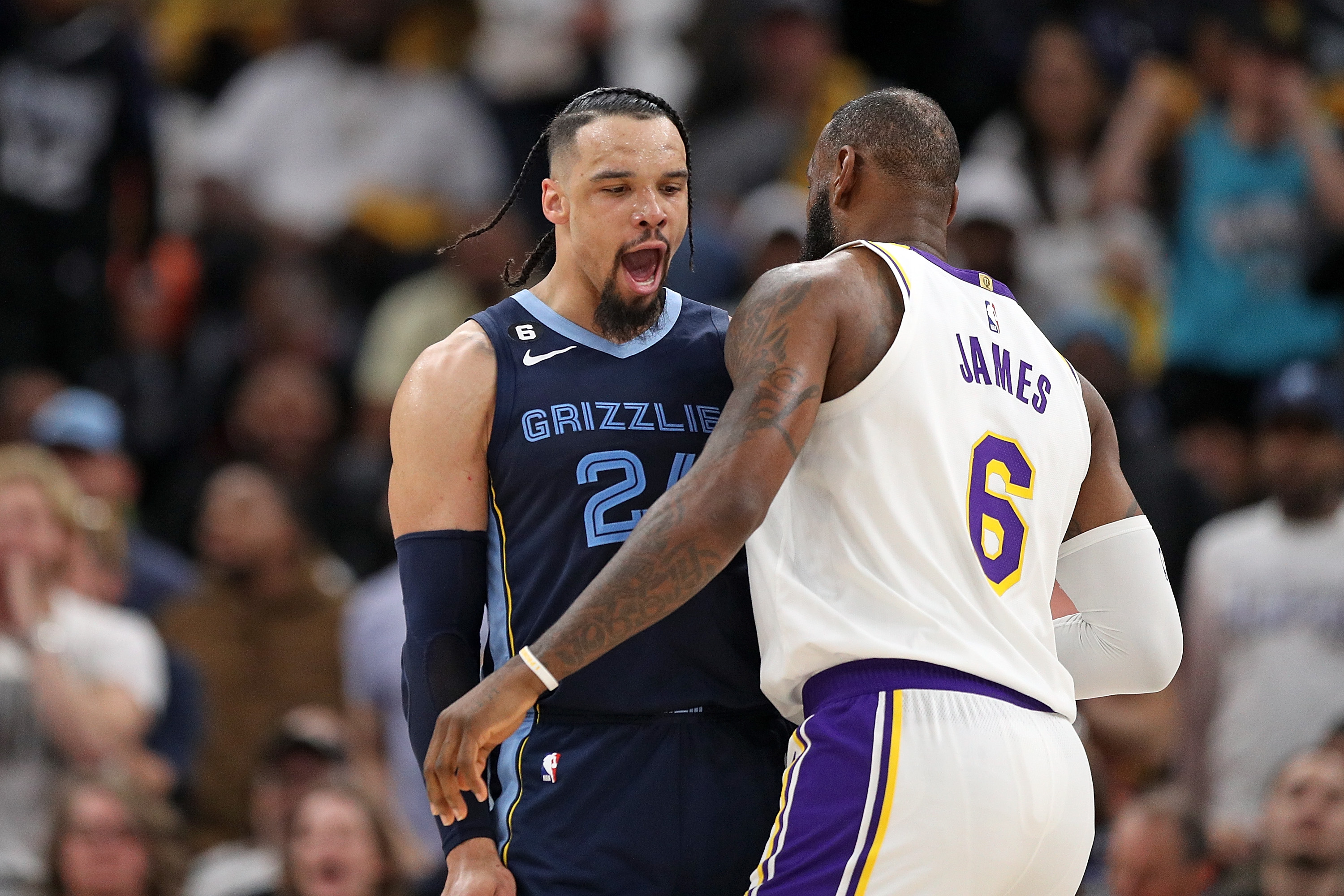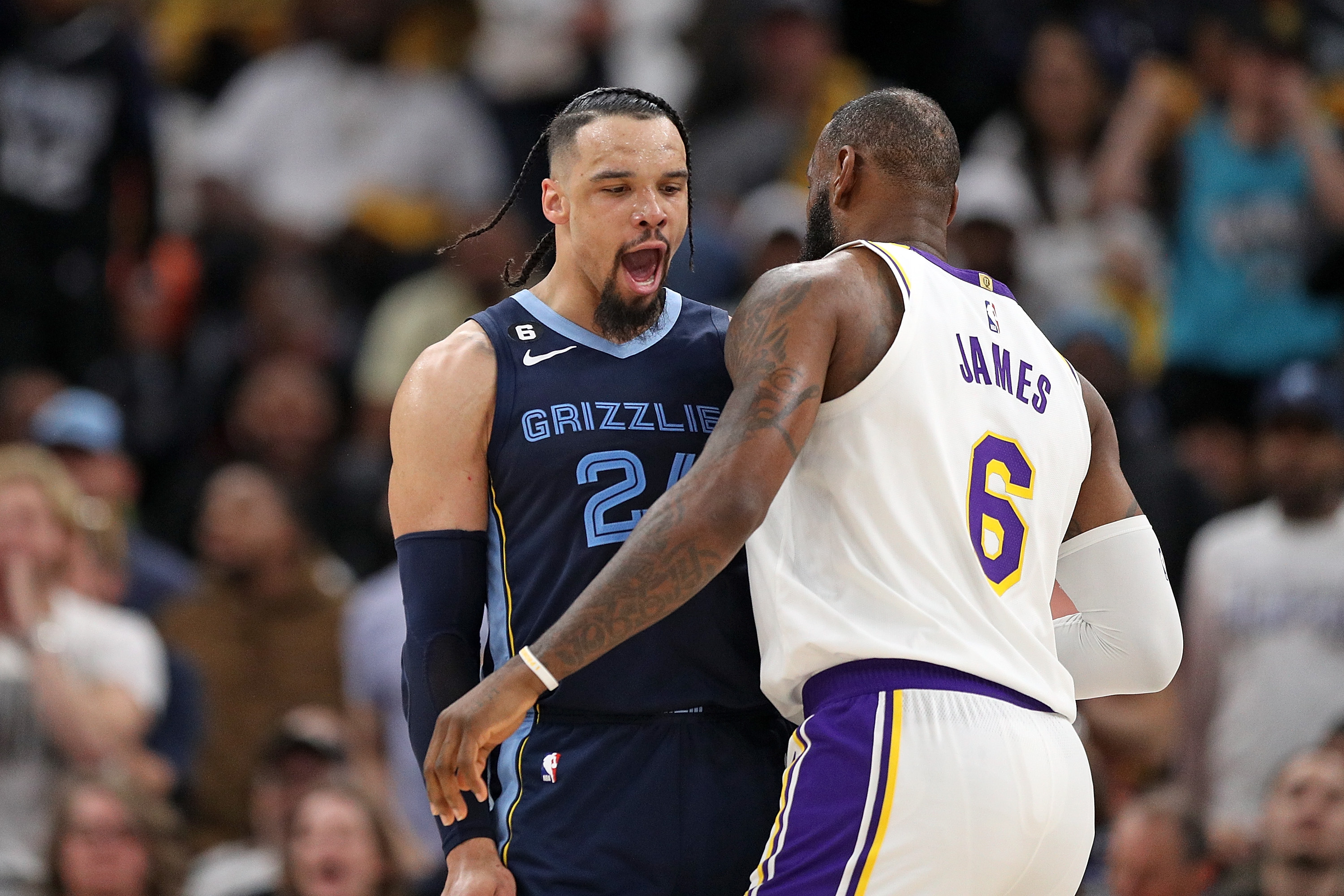 Brooks is a sixth-year player who has averaged more personal fouls than rebounds in five of his six seasons. The Houston Rockets selected him in the second round of the 2017 NBA Draft but immediately traded him to the Grizzlies. In 345 games with the Grizzlies, Brooks has averaged 14.5, 3.1 rebounds, and 3.3 personal fouls.
James is a 19-time NBA All-Star, a four-time NBA champion, and a four-time MVP. He was the first overall pick in the 2003 NBA Draft, and many believe he's the greatest to ever play in the NBA.
In Game 2, Brooks was having a typical Brooks game — 5-for-14 shooting with foul trouble. He claimed James called him "dumb" after Brooks was slapped with his fourth personal foul. Brooks retaliated by saying James has never been able to handle Brooks one-on-one.
"I said, 'Oh, finally you want to talk,'" Brooks told reporters after the game, per ESPN. "Then we started to get into a conversation. I just let him know that 'You can't take me one-on-one. You haven't.' You go look at the film. He doesn't really take me one-on-one until that moment.
"Then when he got subbed out, he was tired. So I did my job."
Brooks said he wasn't bothered by the "dumb" comment. He then attacked James, 38, by calling him old and saying he doesn't respect him because he's never done anything against Brooks.
"I don't care — he's old. You know what I mean?" Brooks said. "I was waiting for that. I was expecting him to do that Game 4, Game 5. He wanted to say something when I got my fourth foul. He should have been saying that earlier on. But I poke bears. I don't respect no one until they come and give me 40."
Look for James and the Lakers to come out firing on Saturday
James is a 20-year NBA veteran. He's old by NBA standards, but he nearly doubles Brooks in every category (except personal fouls). James averaged 28.9 points, 8.3 rebounds, and 6.8 assists this season. Brooks in no way is getting under James' skin.
It's playoff time. The spotlight is on. It's a way for Brooks to get some attention.
Brooks will be the most hated player in Los Angeles on Saturday, but that's what he wants. He's looking for attention, and 3.1 rebounds won't cut it.
James and the Lakers have already stolen homecourt advantage from a franchise that hasn't won anything. Look for them to do much more damage Saturday against Brooks and the Grizzlies.
Bulletin-board-material talk can be a little overblown, especially come playoff time. Players are typically motivated on their own. Brooks' comments are sure to fire up the LA crowd, and LeBron just might take Brooks' challenge head on.