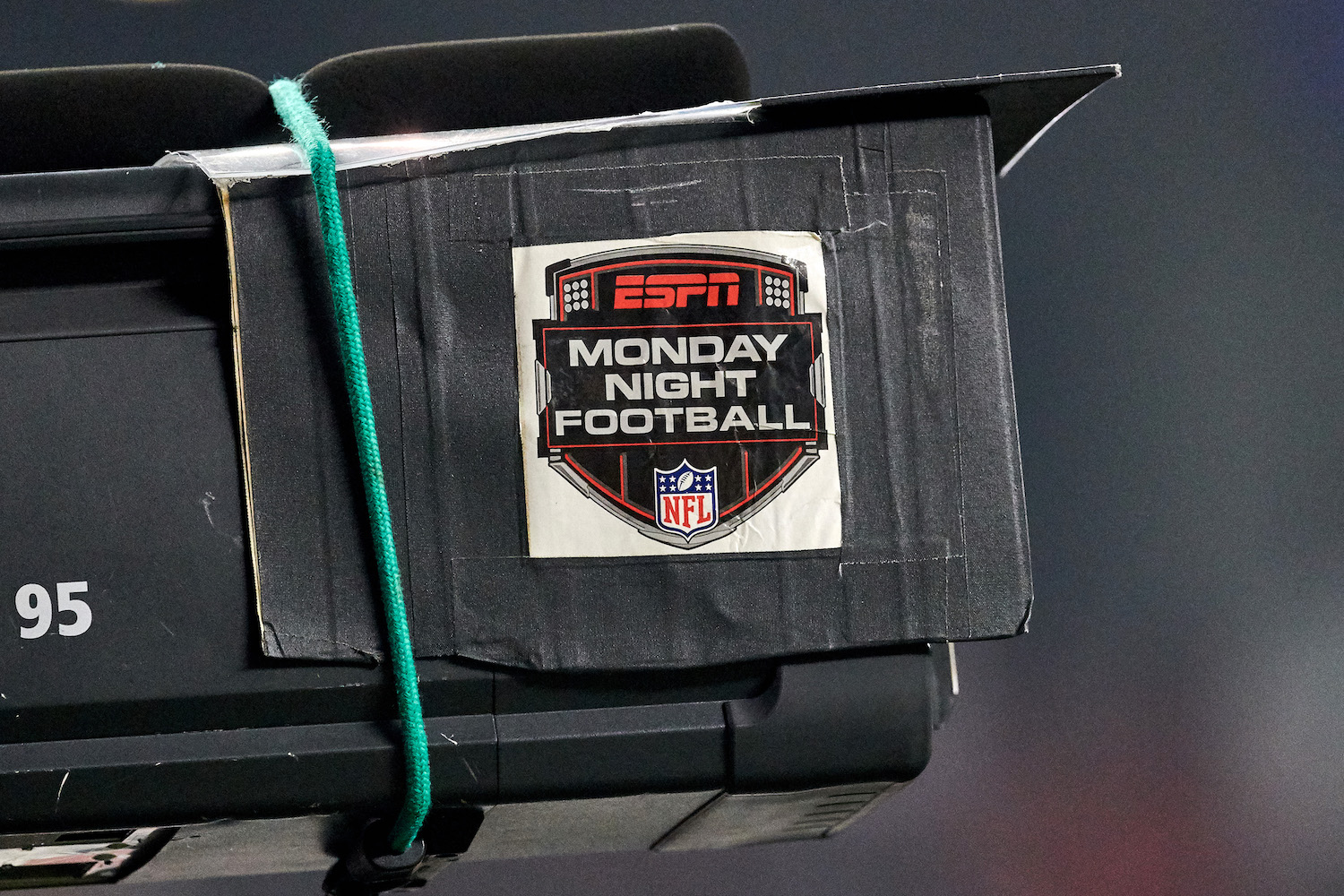 ESPN's Monday Night Football Coverage Will Have Different Look and Feel That Will Likely Upset Some Fans
ESPN's Monday Night Football coverage will have a different look and feel in Week 1 that will likely upset some NFL fans.
With the first full weekend of NFL action in the books, it was an attempted return to normalcy with football played in stadiums across the nation, albeit without fans in the stands for most games. Another big difference was the coverage of the pre-game ceremonies by the different networks. ESPN has announced in its two season-opening Monday Night Football games tonight, the network will devote a special amount of coverage for the multiple anthems and player protests. 
NFL changes position on protests
Four years ago, San Francisco 49ers quarterback Colin Kaepernick first kneeled during the national anthem. At the time, he insisted the move was a protest against racial injustice and police brutality, and not against the flag or military. Despite Kaepernick's declarations, the NFL, its owners, and much of the fan base didn't agree with his decision.
In early June, when a Minnesota police officer kneeled on George Floyd's neck, ultimately killing him in public view, it was an eye-opening moment for the nation. Those who had ignored Kaepernick's pleas for years finally awoke to his cause. Among them, NFL Commissioner Roger Goodell. 
After a group of high-profile NFL players produced a video calling on the NFL to acknowledge its failures addressing social justice issues in the past, Goodell produced a video admitting the NFL had been wrong for not listening to the players and allowing them to speak out and peacefully protest.
Variety of positions during anthems on opening weekend
Roger Goodell followed up on his words in June by putting them into action for the NFL's 2020 season-opening weekend. Stadiums across the NFL provided a very different look than years past. Outside of them being empty due to local COVID-19 protocols, the end zones had words stenciled, including "End Racism" in one end and "It Takes All of Us" in the other. 
Week 1 games also featured two anthems, including the Black national anthem, "Lift Every Voice and Sing." The two anthems received a variety of reactions from the teams.
In the official season opener in Kansas City on Thursday, the Houston Texans remained in the locker room for both anthems, as the organization didn't want to appear to be "celebrating one anthem while throwing shade on the other."
During the final weekend game between the Dallas Cowboys and LA Rams at the new SoFi Stadium in LA, the Rams, except for two players, remained in their locker room for the Black national anthem and returned to the sidelines for the national anthem. Most players stood, while a group of players kneeled. 
ESPN to cover anthems and protests during Monday Night Football
While the coverage of the Black national anthem and players discussing social justice issues varied by network over the weekend, ESPN plans on covering both pre-game anthems and any player protests for the pair of season-opening Monday Night Football games. 
"Our policy is to cover the anthem when it's newsworthy. That's not going to change," ESPN's executive vice president of event and studio production Stephanie Druley said. "We are going to continue as we've done with the NBA and the WNBA. We will cover social justice movements, actions, as they happen. We're not going to shy away from that."
Druley said she's unclear what the network will do in the weeks that follow, but their mission is clear for the first week. 
"Look, we're going to keep our main rule, which is when it intersects with sports, we're going to cover it, and look, we don't see the social justice movement as being political. It's social justice," Druley said. "We will make a judgment call every week. But I can tell you that Week 1, that first game, you will see the anthem — and you will see 'Lift Every Voice.'"
It's a new NFL season, a new style of coverage, and it all complements ESPN's new MNF crew of Steve Levy, Brian Griese, and Louis Riddick. The new MNF kicks off tonight at 7:00 PM ET. 
Like Sportscasting on Facebook. Follow us on Twitter @sportscasting19.