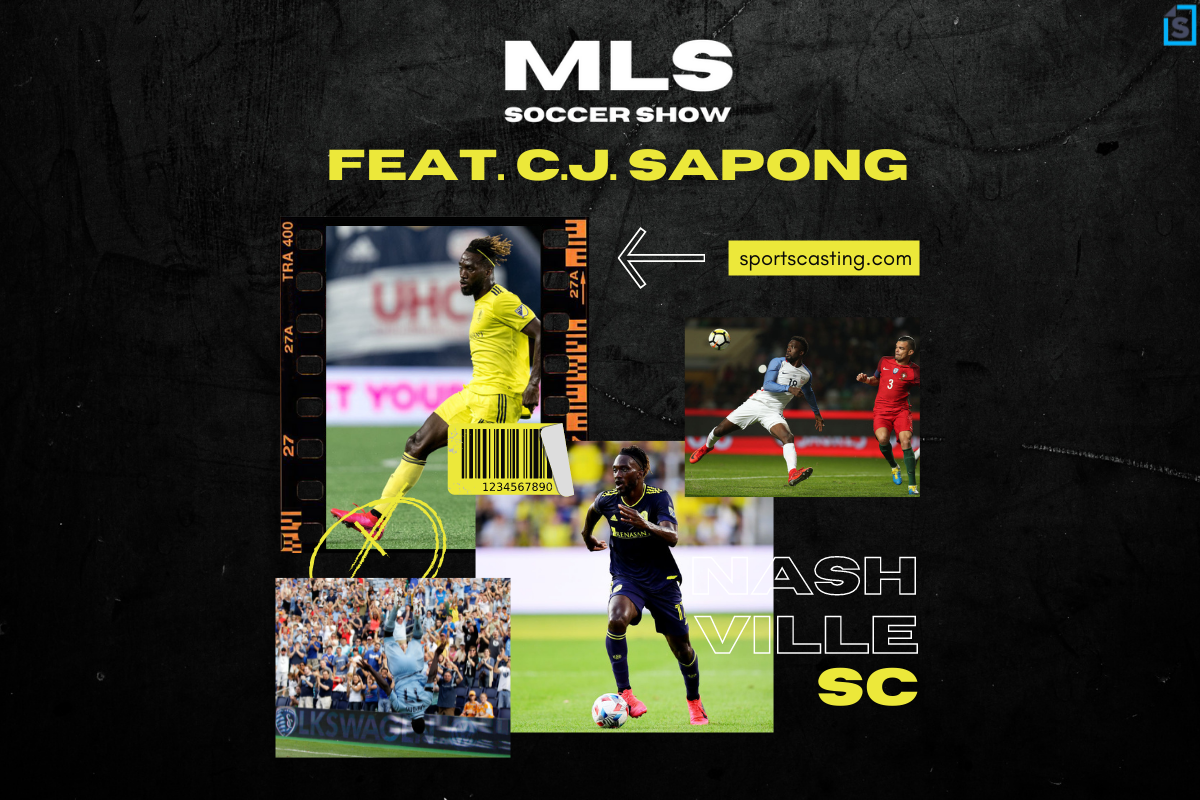 EXCLUSIVE: C.J. Sapong Explains How 'Aggressive Defense Is the Best Offense' for Nashville SC and What the USMNT Needs to Succeed at the World Cup
Nashville SC forward C.J. Sapong scored the game-winning goal over his former squad, Sporting Kansas City, last week. That goal — the 85th of Sapong's Major League Soccer career, moved him into a tie for 15th place on the all-time MLS goals list — is just the latest accomplishment in his decade-plus pro soccer career. The Virginia …
Nashville SC forward C.J. Sapong scored the game-winning goal over his former squad, Sporting Kansas City, last week.
That goal — the 85th of Sapong's Major League Soccer career, moved him into a tie for 15th place on the all-time MLS goals list — is just the latest accomplishment in his decade-plus pro soccer career.
The Virginia native has won the MLS Rookie of the Year Award, an MLS Cup, and a U.S. Open Cup, and he's played for the U.S. Men's National Team. And, as impressive as his on-field achievements have been, he's just as impressive off the pitch.
Sapong is the founder of Sacred Seeds, a non-profit that aims "to bring income-generating resources and technology as well as nourishment to underserved communities so that they may thrive for generations to come," and a co-founder of Social Sports, "a client-driven athlete management & representation company."
With all this going on, Sapong still found time to sit down with the MLS Soccer Show to discuss Nashville's season, the USMNT, his fascinating work away from the game, and, of course, Walker Zimmerman's hair.
C.J. Sapong joined the 'MLS Soccer Show' to discuss his life on and off the pitch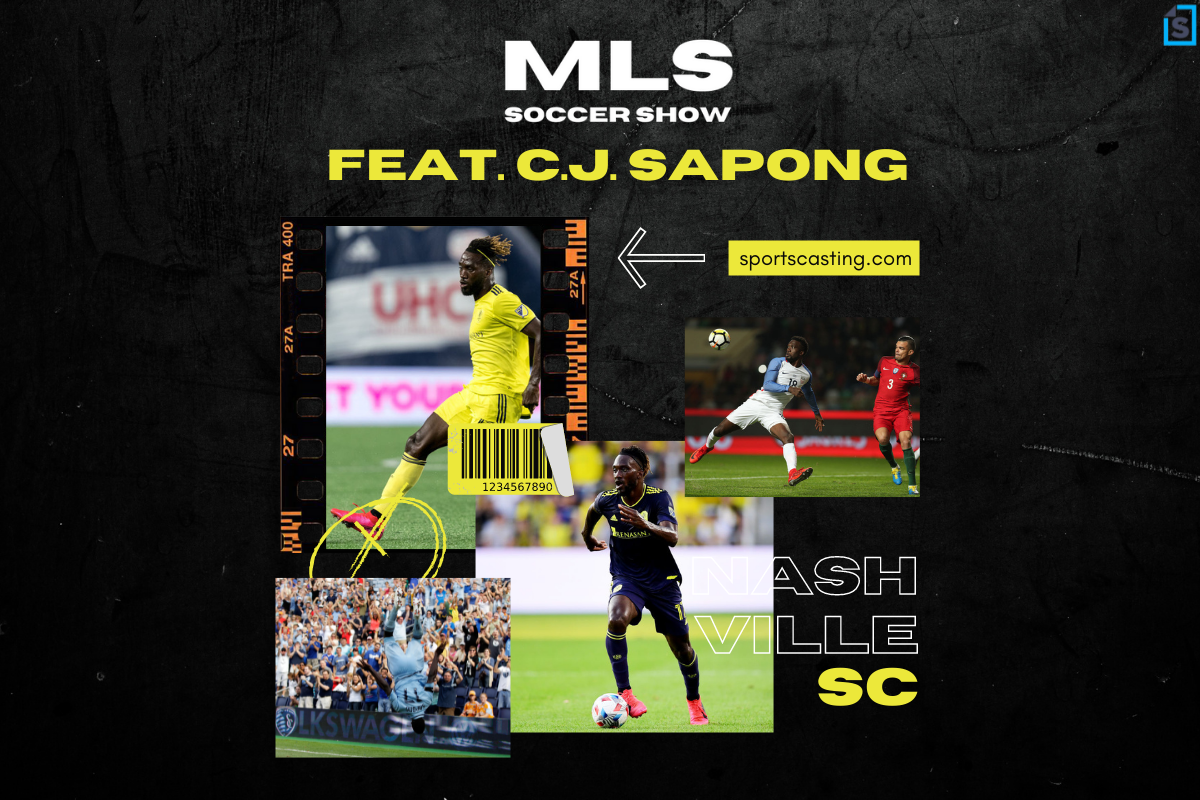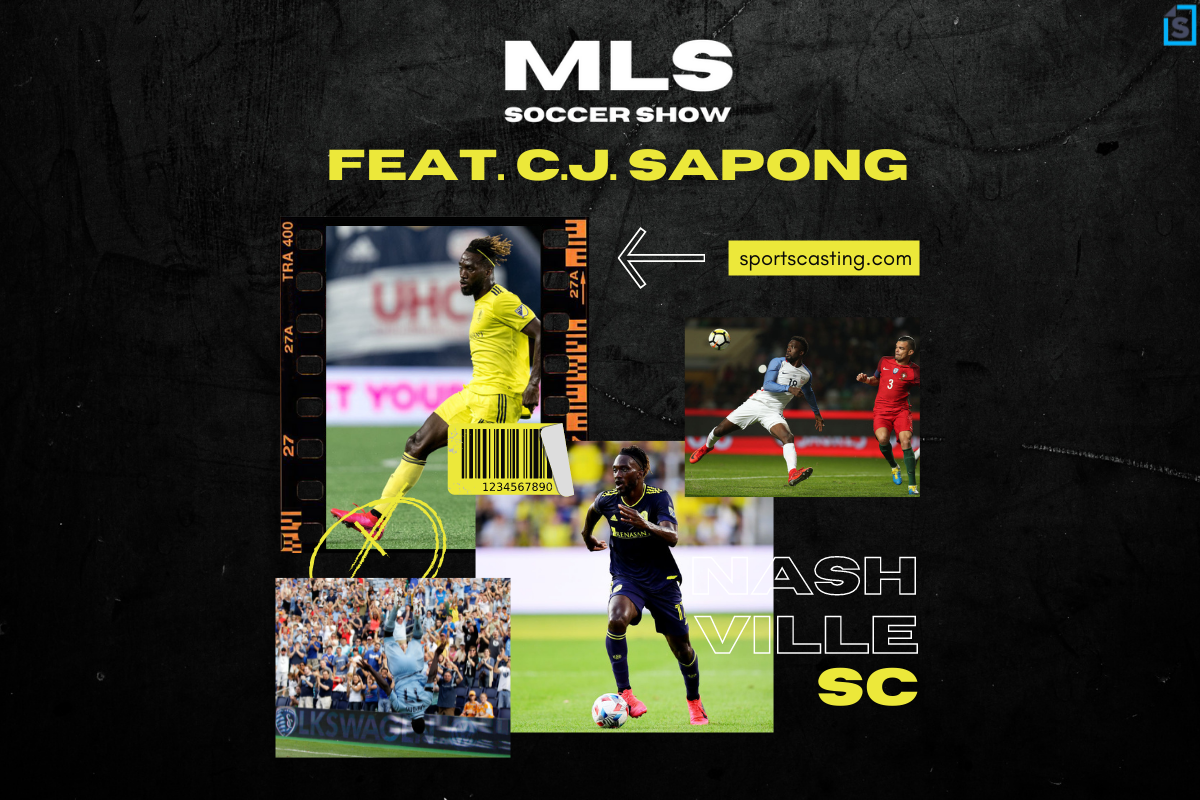 C.J. Sapong is not your average athlete. He doesn't offer pre-packaged, 15-second soundbites and cliché answers. He is thoughtful and talkative and is as at ease discussing Nashville SC's locker room mentality as he is sharing his "dark times" in life and how they led to his charitable efforts with Social Seeds and his innovative Social Sports business.  
On what Nashville SC has found offensively in their recent two-game winning streak:
I think we found aggressive defense is the best offense.

C.J. Sapong on Nashville SC
On what the USMNT needs to do to succeed in the 2022 World Cup:
The talent is there. The physical ability is there. All it's gonna take is the passion, the mental aspect.

C.J. Sapong on the USMNT
On what led him to found his non-profit, Social Seeds:
There wasn't a fulfillment I was feeling. I still found myself being extra critical of myself and wondering if I was truly bringing value to myself and people around me. And it all formulated from me going through my relative dark times.

C.J. Sapong on founding his non-profit
On why there's a need for an athlete representation firm like Social Sports:
I found myself later in my career struggling to deal with all these [financial] things, but then also not being at the salary price-point I could just pawn it off on somebody else.

C.J. Sapong on lessons learned in his career
Like Sportscasting on Facebook. Follow us on Twitter @sportscasting19.