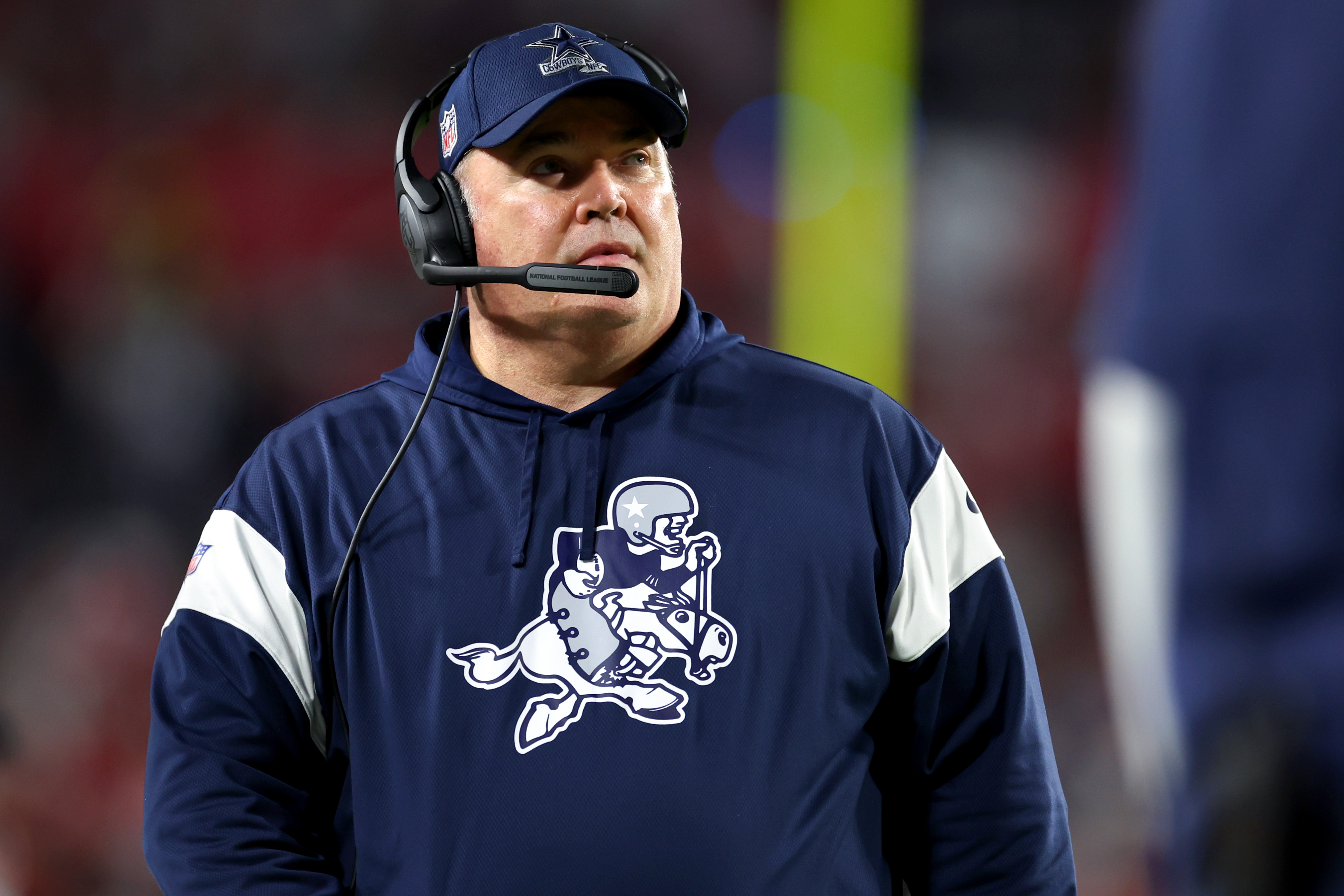 Former Packers Players Back Mike McCarthy After Securing 1st Playoff Win as Cowboys Coach
Some former Green Bay Packers players showed love for Dallas Cowboys coach Mike McCarthy after Monday's win.
Veteran coach Mike McCarthy has had his share of ups and downs during his NFL career. The longtime coach won a Super Bowl with the Green Bay Packers but then had a rough two seasons late with the Pack before getting fired in 2018.
He got off to a rocky start as the head coach of the Dallas Cowboys in 2020 with a 6-10 record and was under fire from the get-go. On Monday, McCarthy earned his first playoff win as the head coach of the Cowboys, and some of his former Packers players stepped up and took notice.
Mike McCarthy and the Dallas Cowboys pummeled the Tampa Bay Buccaneers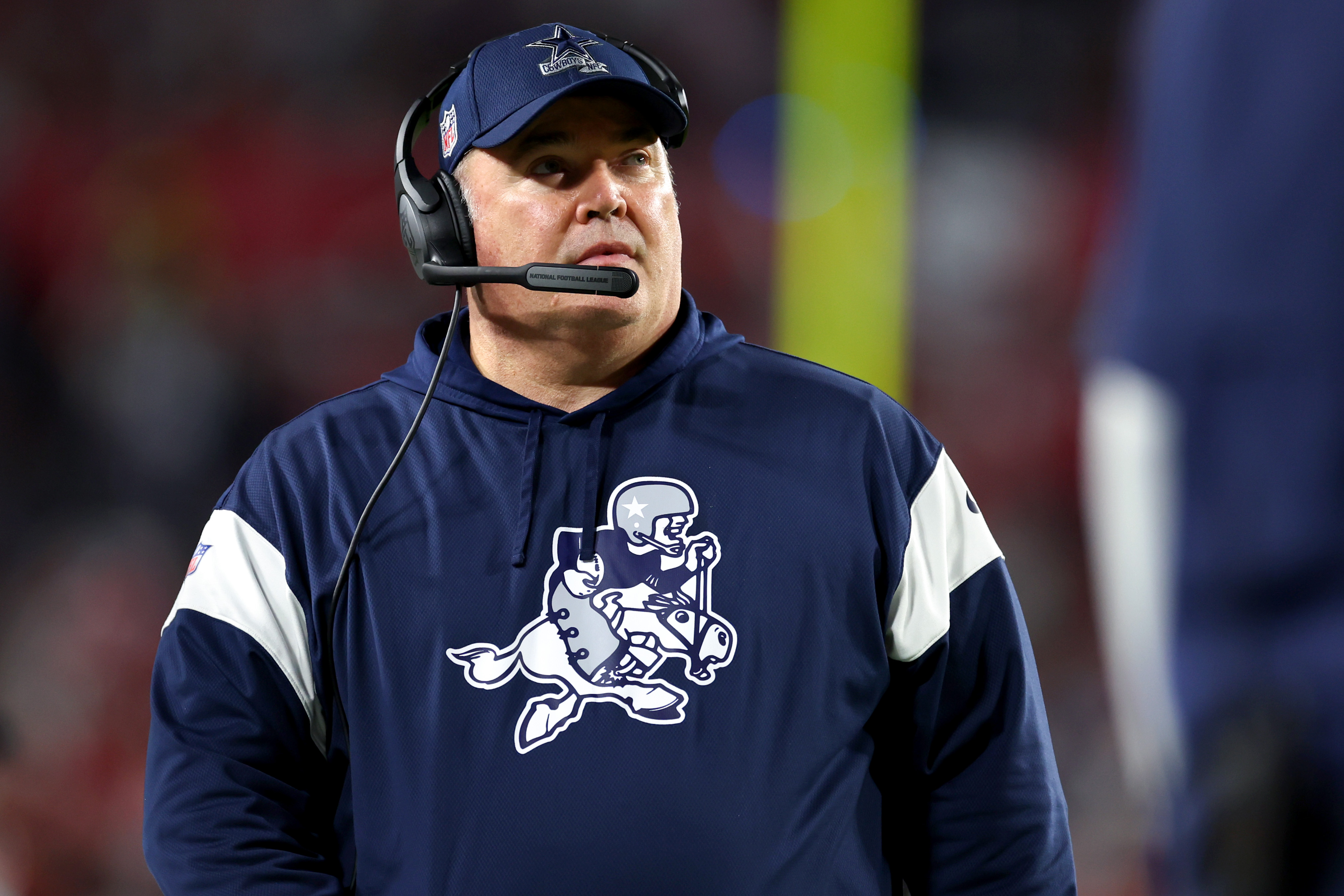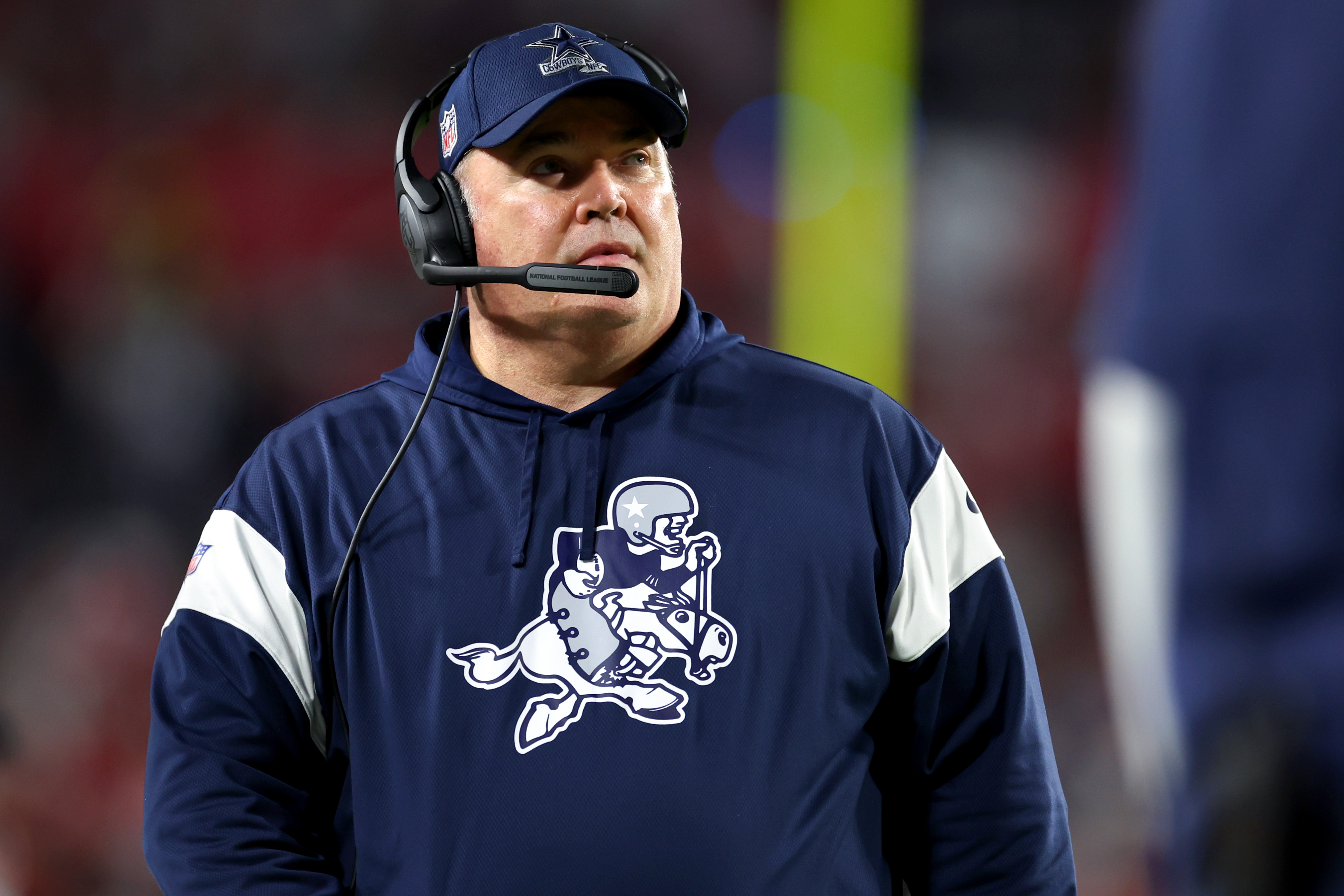 The Cowboys were under scrutiny heading into Monday's playoff matchup on the road against Tom Brady and the Bucs. The Cowboys had never beaten Brady, and they hadn't won a playoff game on the road in 30 years.
Behind the strong performance of quarterback Dak Prescott and a swarming defense, the Cowboys made it look easy, cruising to a 31-14 victory in a game that wasn't even that close. The victory sets up a date with the San Francisco 49ers on Sunday, as the Cowboys will have to pull out another road win to reach the NFC title game.
Victory was sweet for McCarthy, who had been under fire in his first year with the Cowboys. Since then, he's overseen a pair of 12-5 seasons, but he finally got over the hump with a rare road win. He quickly pointed out how his team's defense made Brady uncomfortable all game.
"Defensively, I thought we were all over them as soon as we got off the bus," McCarthy said, per NFL.com. "I think our defense really set the tempo for the game. For there to be a couple of three-and-outs to start the game, we just did a great job."
Former Packers players excited to see McCarthy earn the win
McCarthy spent 13 years as head coach of the Packers. From 2009 to 2016, he never had a losing season. He had 10 or more wins seven times during that stretch. McCarthy finished his time in Green Bay with a 125-77-2 record. He won a Super Bowl in the 2010 season.
McCarthy is a player's coach. On Monday, he also showed he's a former player's coach, too. After he was seen dancing around the Cowboys locker room in celebration of the victory, some of his former Packers players took to social media to congratulate their coach.
"I'm Happy for Mike!!!" former Packers cornerback Tramon Williams posted on Twitter. "When they win they don't mention his name, but as soon as they lose he's the only name they know! SMH!"
Former Green Bay tight end Brandon Bostick also was happy for McCarthy.
"I'm happy the Cowboys won," he tweeted. "Big Mike deserves it. He was my 1st NFL coach. I gotta hella love for him. Dude a winner."
McCarthy finally got over the hump in Dallas, and it hasn't gone unnoticed by some of his former players in Green Bay.