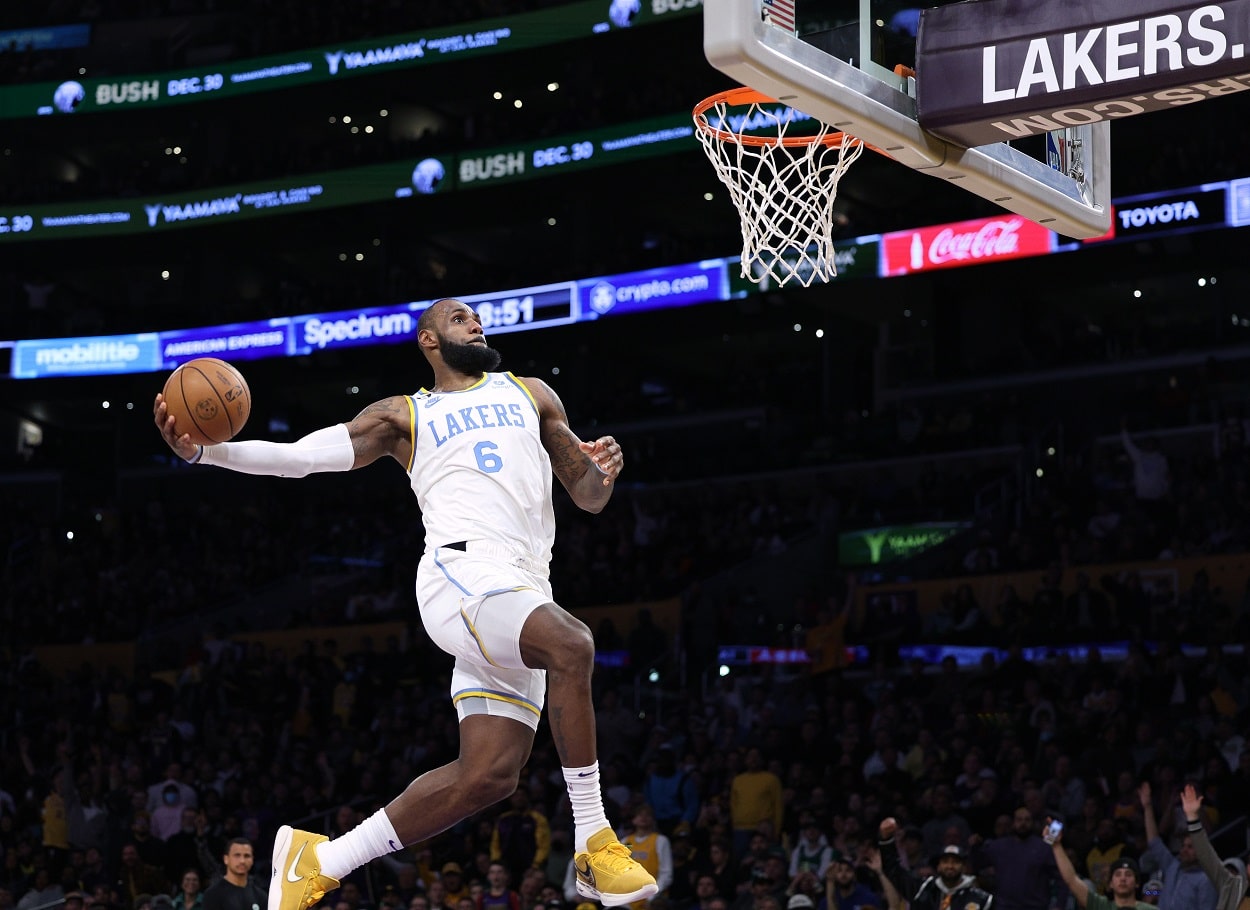 How Close Is LeBron James to Kareem Abdul-Jabbar's All-Time NBA Scoring Record Following the Lakers' Loss to the Celtics?
A look at where LeBron James stands in his pursuit of Kareem Abdul-Jabbar's scoring record following the Lakers' loss to Boston.
The Los Angeles Lakers and Boston Celtics renewed their rivalry on Tuesday night and engaged in an instant classic.
But it didn't begin that way as the Celtics jumped out to a 13-point lead after 12 minutes and held a 20-point lead midway through the third quarter. But the Lakers kept fighting and went on a 45-12 run to take a 13-point lead of their own with just 3:40 to play.
However, the Lakers couldn't hang on as the Celtics went on a 17-4 run to send the game into overtime, where they outscored LA by four to take a 122-118 victory. Jayson Tatum led the way for Boston with 44 points and nine rebounds, while Jaylen Brown added 25 points and 15 boards.
Anthony Davis led the Lakers with 37 points and nine rebounds, while LeBron James fell just short of a triple-double with 33 points, nine rebounds, and nine assists. Russell Westbrook added 20 points, 14 boards, and five assists off the bench.
How close is LeBron James to Kareem Abdul-Jabbar's scoring record after the Lakers' loss to the Celtics?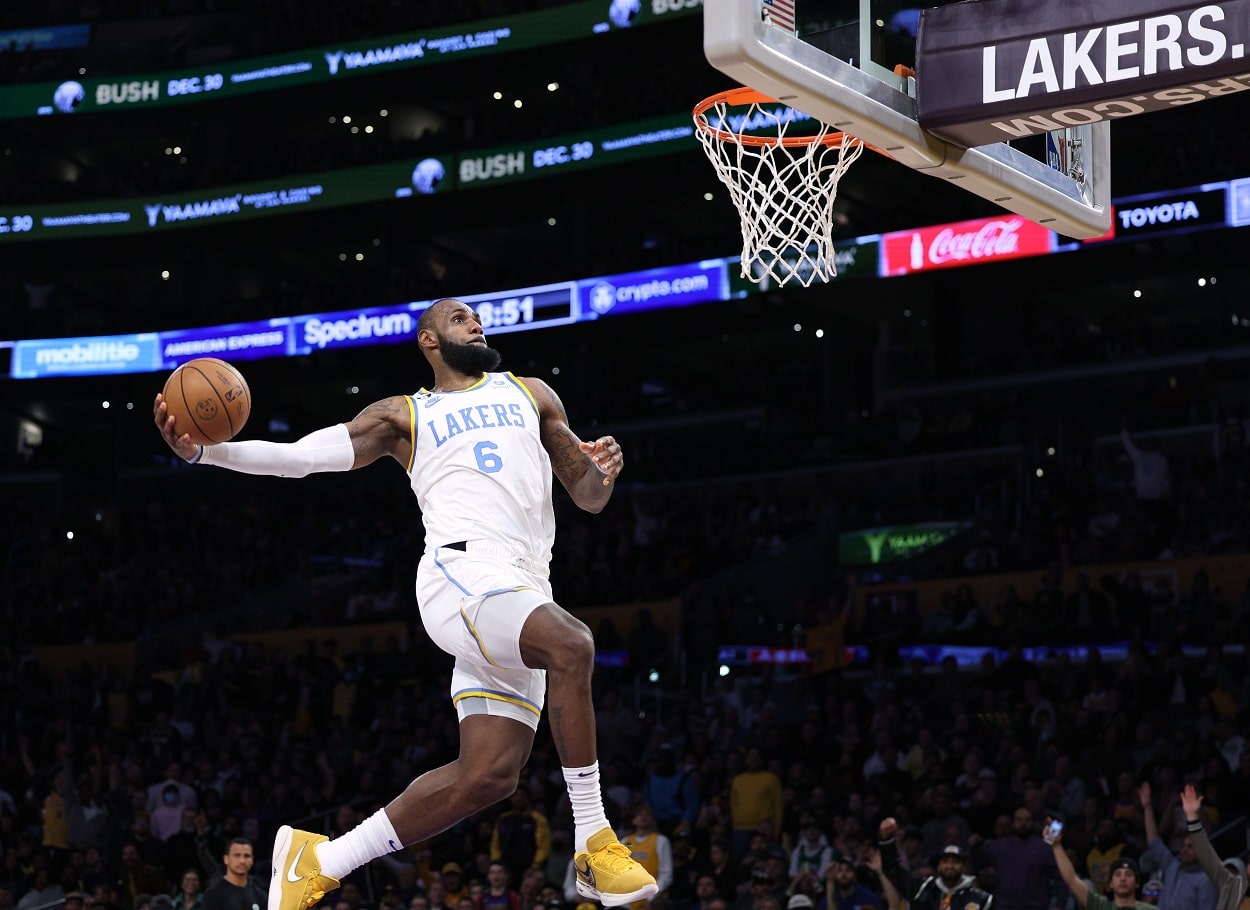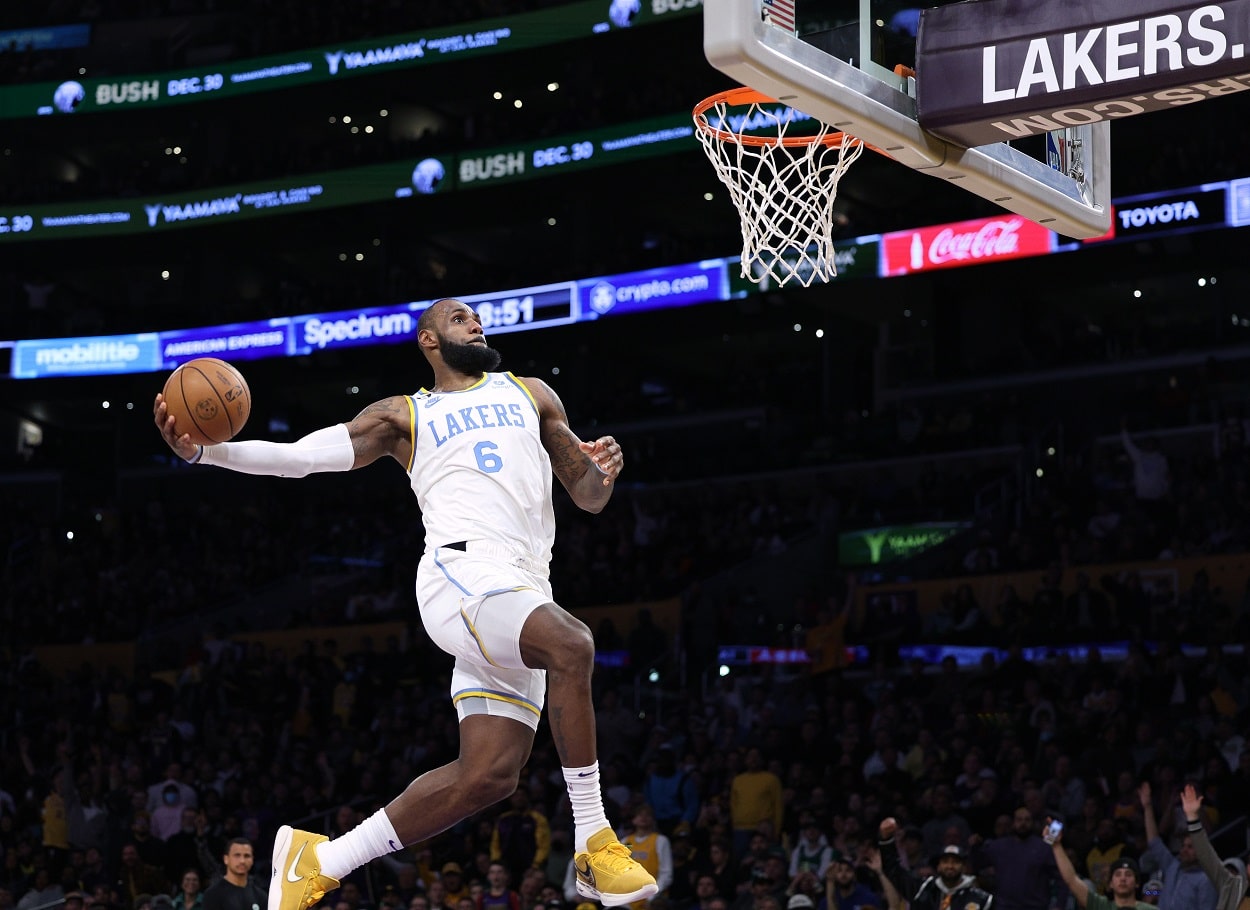 With his 33-point effort on Tuesday night, LeBron James now has 37,592 regular-season points for his career, putting him 795 behind Kareem Abdul-Jabbar's all-time NBA record of 38,387.
If James stays healthy and maintains his season scoring average of 26.5 points per game, he'll surpass Abdul-Jabbar with his first point on Monday, February 13, when LA visits Portland to battle the Blazers.
If LeBron hits his career scoring average of 27.1 points per game moving forward, he'll pass Kareem one game earlier when the Lakers visit the Golden State Warriors on Saturday, February 11.
Have thoughts on this topic? Keep the conversation rolling in our comments section below.