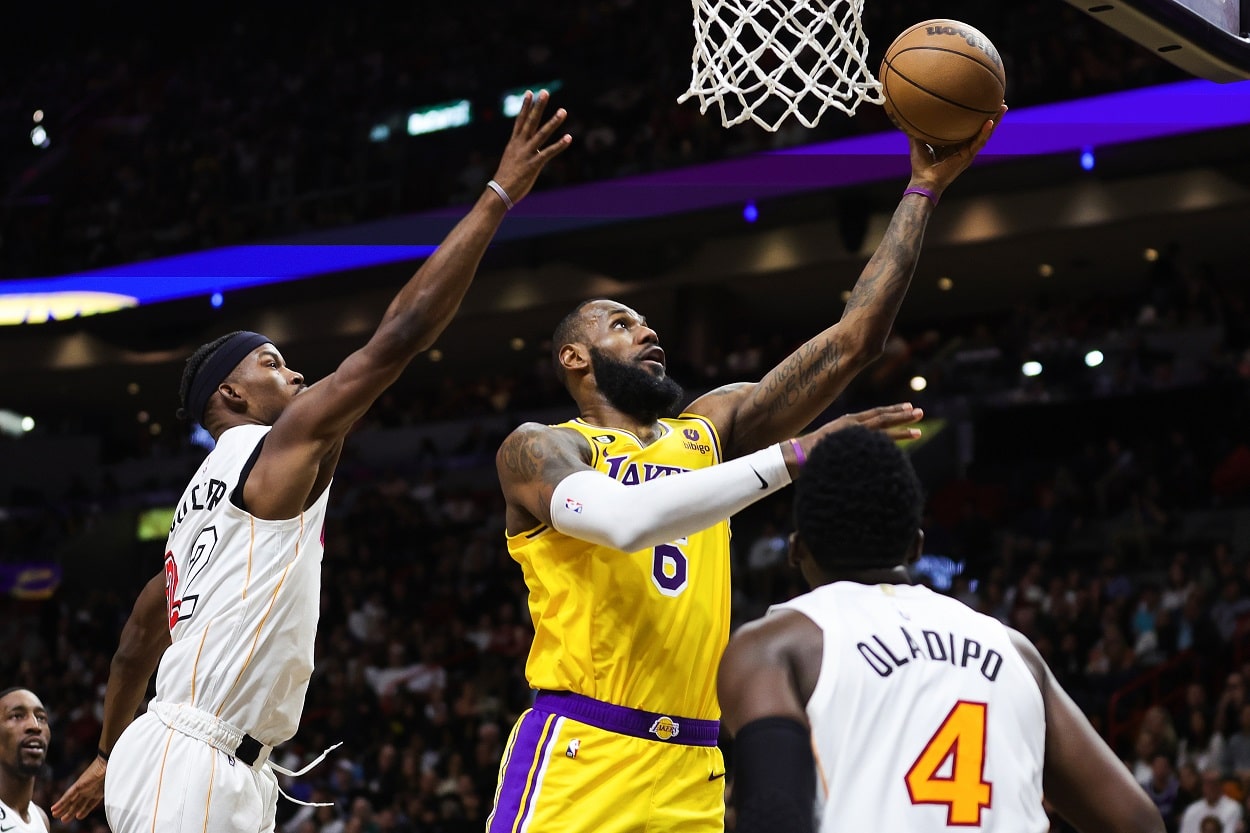 How Close Is LeBron James to Kareem Abdul-Jabbar's All-Time NBA Scoring Record Following the Lakers' Loss to the Heat?
A look at where LeBron James stands in his pursuit of Kareem Abdul-Jabbar's scoring record following the Lakers' loss to Miami.
One night after ending their three-game losing streak with a win over the Orlando Magic, the Los Angeles Lakers left the state of Florida with a 1-1 record after taking a 112-98 loss to the Miami Heat.
Playing his 1,393rd career regular-season game, surpassing Tim Duncan for 10th on the all-time NBA games played list, LeBron James hit 10 of 18 shots from the floor and five of five from the foul line for 27 points, also adding nine rebounds and six assists.
Dennis Schroder and Russell Westbrook each kicked in 15 for LA in the loss.
The big problem for the Lakers on Wednesday night was turnovers. While James & Co. committed 26, the Heat gave the ball away just six times and outscored LA 31-2 in points off turnovers.
All five Miami starters scored in double digits, led by Jimmy Butler's 27. Bam Adebayo added 23 points and a game-high 14 rebounds in the victory, which moved the Heat above .500 at 18-17.
How close is LeBron James to Kareem Abdul-Jabbar's scoring record after the Lakers' loss to the Heat?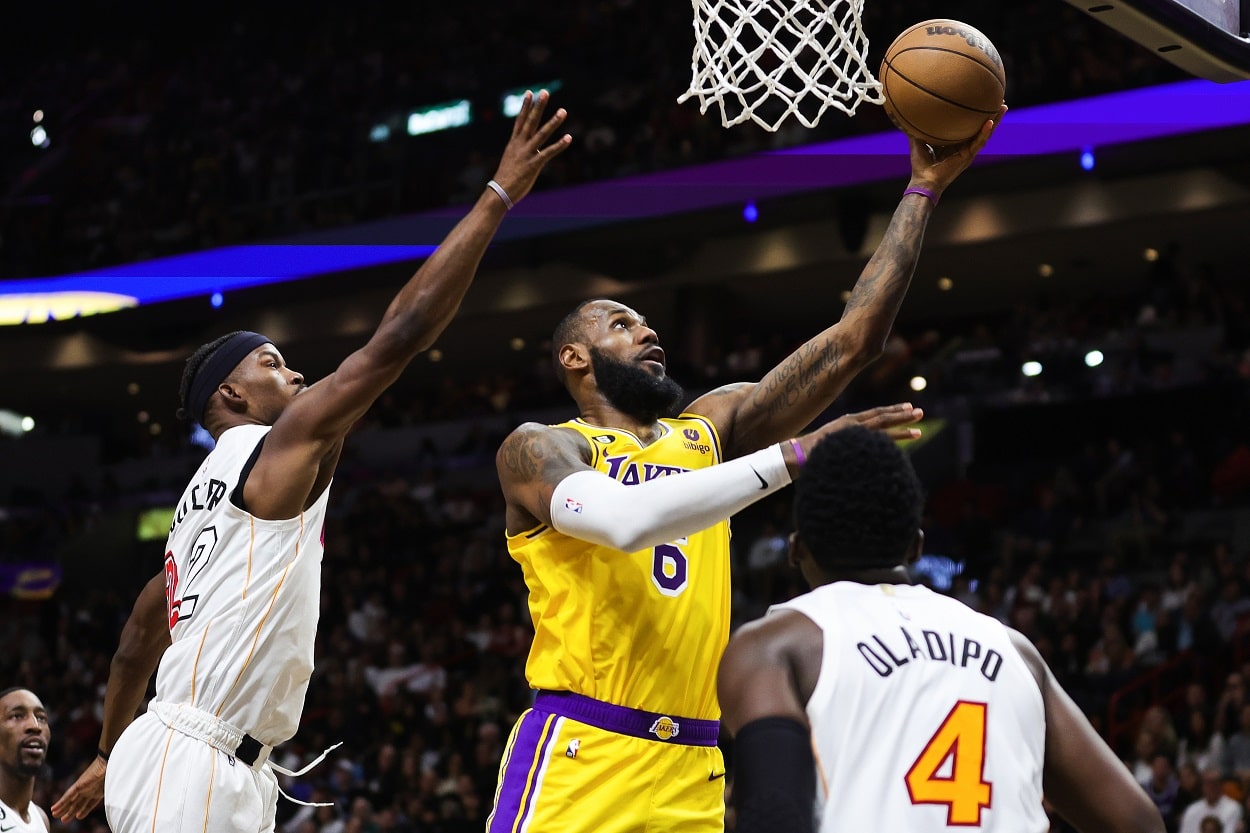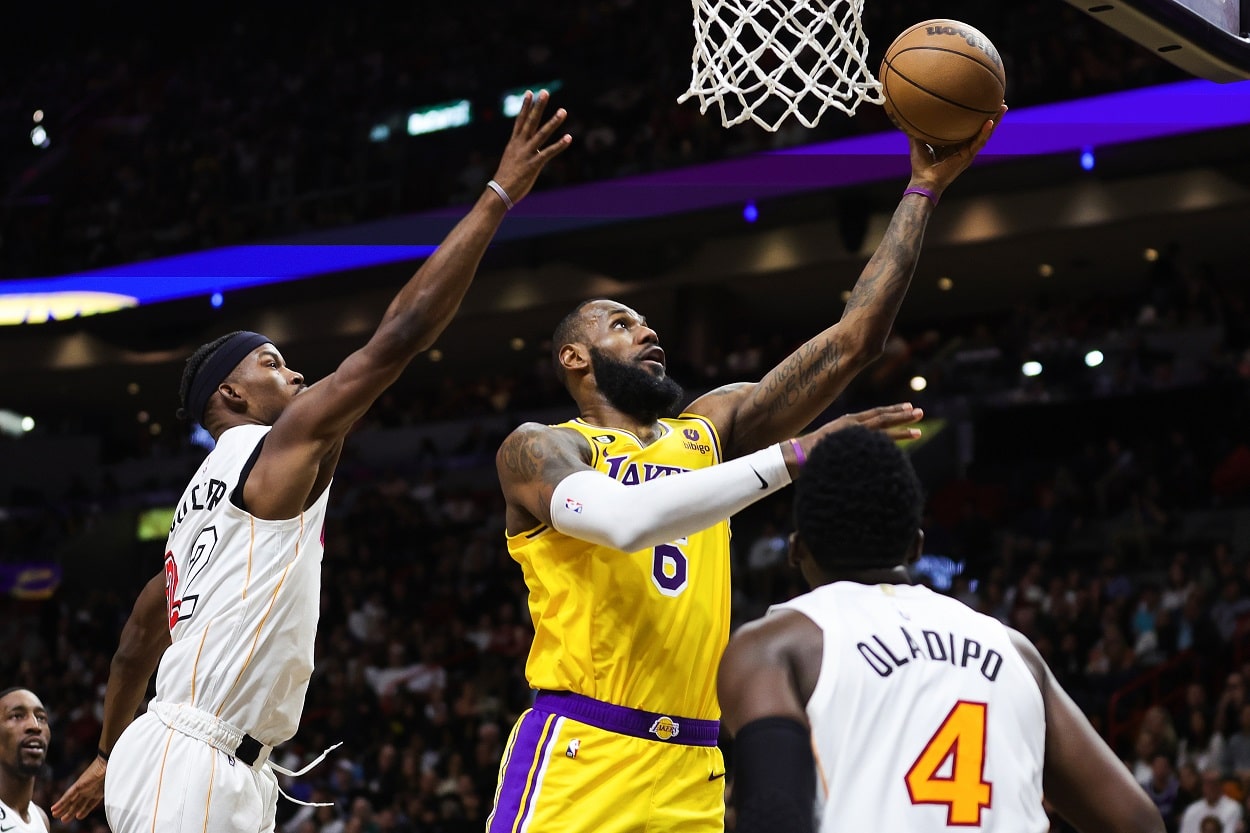 With his 27-point effort against his former team on Wednesday night, LeBron James now has 37,813 regular-season points for his career, putting him just 574 behind Kareem Abdul-Jabbar's all-time NBA record of 38,387.
Assuming LeBron stays healthy and maintains his season scoring average of 27.8 points per game, he'll pass Kareem on Thursday, February 9, when the Lakers host the Milwaukee Bucks.