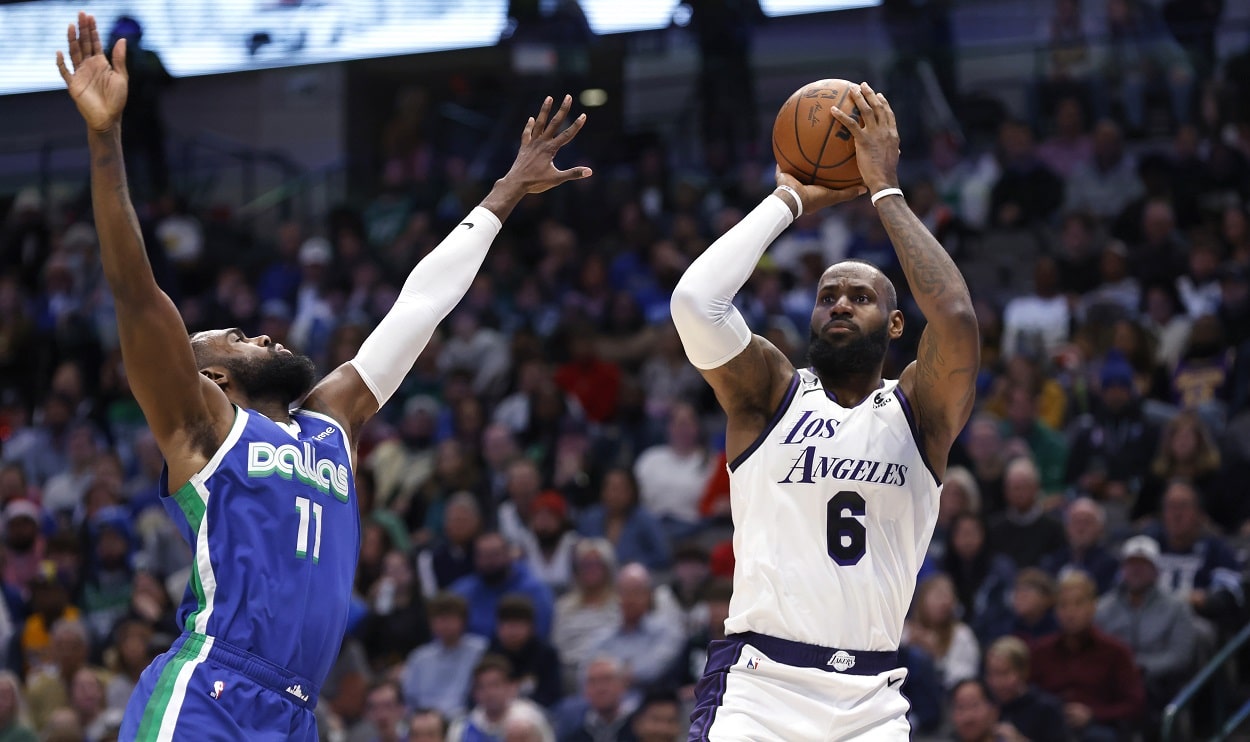 How Close Is LeBron James to Kareem Abdul-Jabbar's All-Time NBA Scoring Record Following the Lakers' Loss to the Mavericks?
A look at where LeBron James stands in his pursuit of Kareem Abdul-Jabbar's scoring record following the Lakers' loss to Dallas.
The Los Angeles Lakers set a Christmas Day record on Sunday afternoon, but it wasn't the good kind.
After taking an 11-point lead into halftime, the Lakers allowed 51 third-quarter points to the Dallas Mavericks, a new high mark for any December 25 game in NBA history, and scored just 21 themselves. They outscored the Mavs in the fourth but not by nearly enough and took a 124-115 loss, their third straight defeat.
LeBron James had another solid outing, bucketing 13 of 23 shots from the floor and all 12 of his attempts from the foul line en route to a game-high 38 points. But he didn't get much help from his fellow starters, who combined for just 32 points.
The Mavericks, on the other hand, got 110 points from their starting five. Luka Doncic led the way with 32 and fell just one assist and one rebound shy of a triple-double. Christian Wood added 30 points, eight rebounds, and seven assists, while Tim Hardway Jr. chipped in with 26 points and six boards.
How close is LeBron James to Kareem Abdul-Jabbar's scoring record after the Lakers' loss to the Mavericks?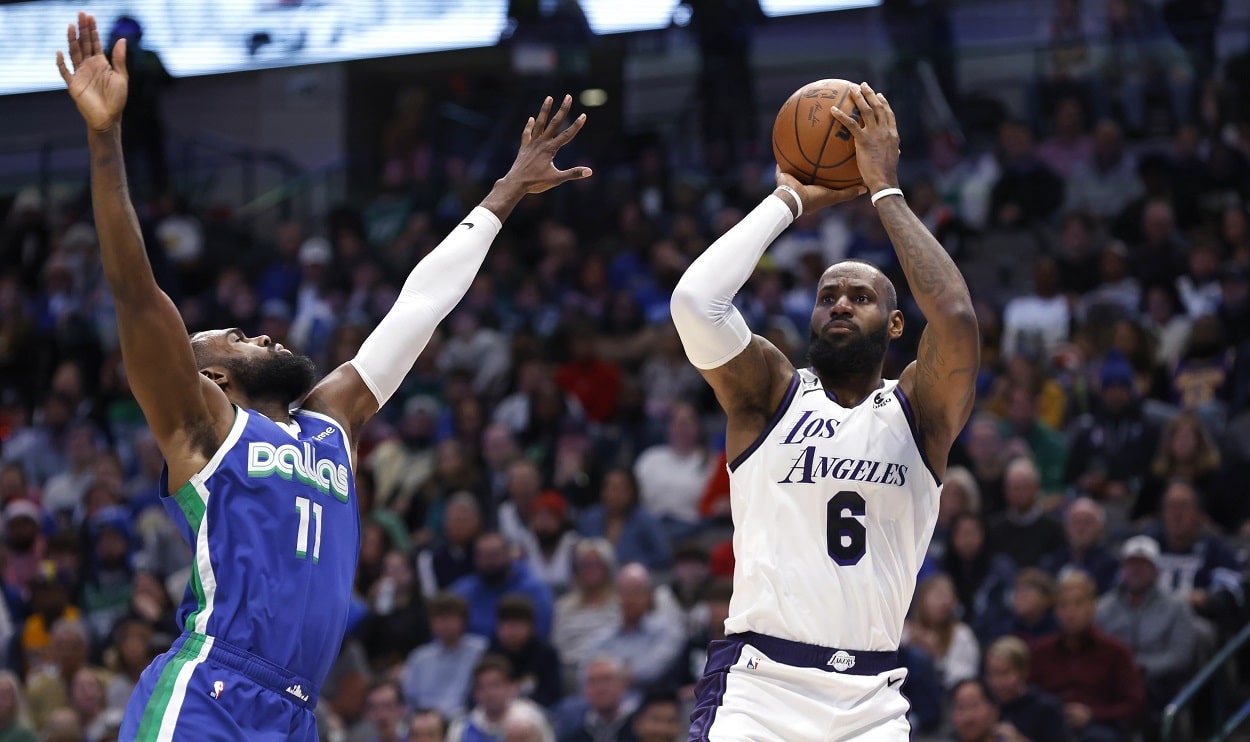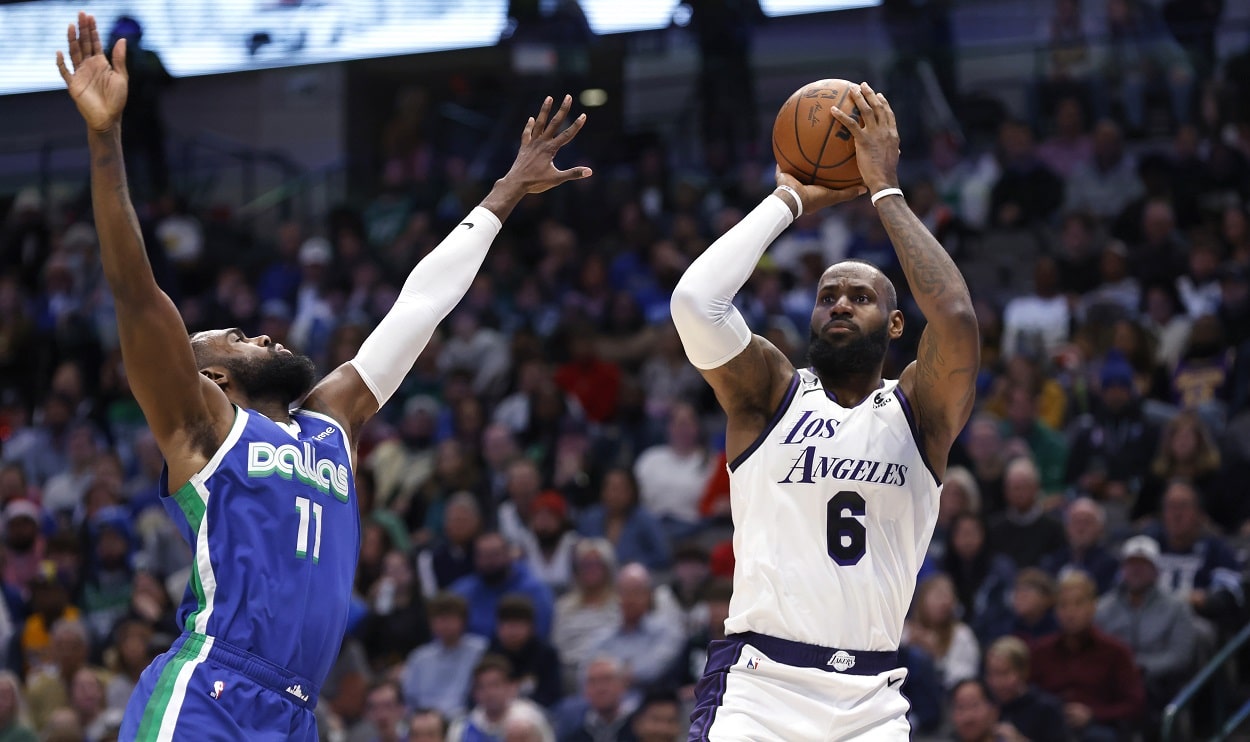 With his 38-point effort on Sunday, LeBron James now has 37,758 regular-season points for his career, putting him just 629 behind Kareem-Abdul Jabbar's all-time NBA record of 38,387.
If LeBron stays healthy and maintains his season scoring average of 27.8 points per game moving forward, he'll surpass Kareem on Thursday, February 9, when the Lakers host the Milwaukee Bucks, a game that will air on TNT.