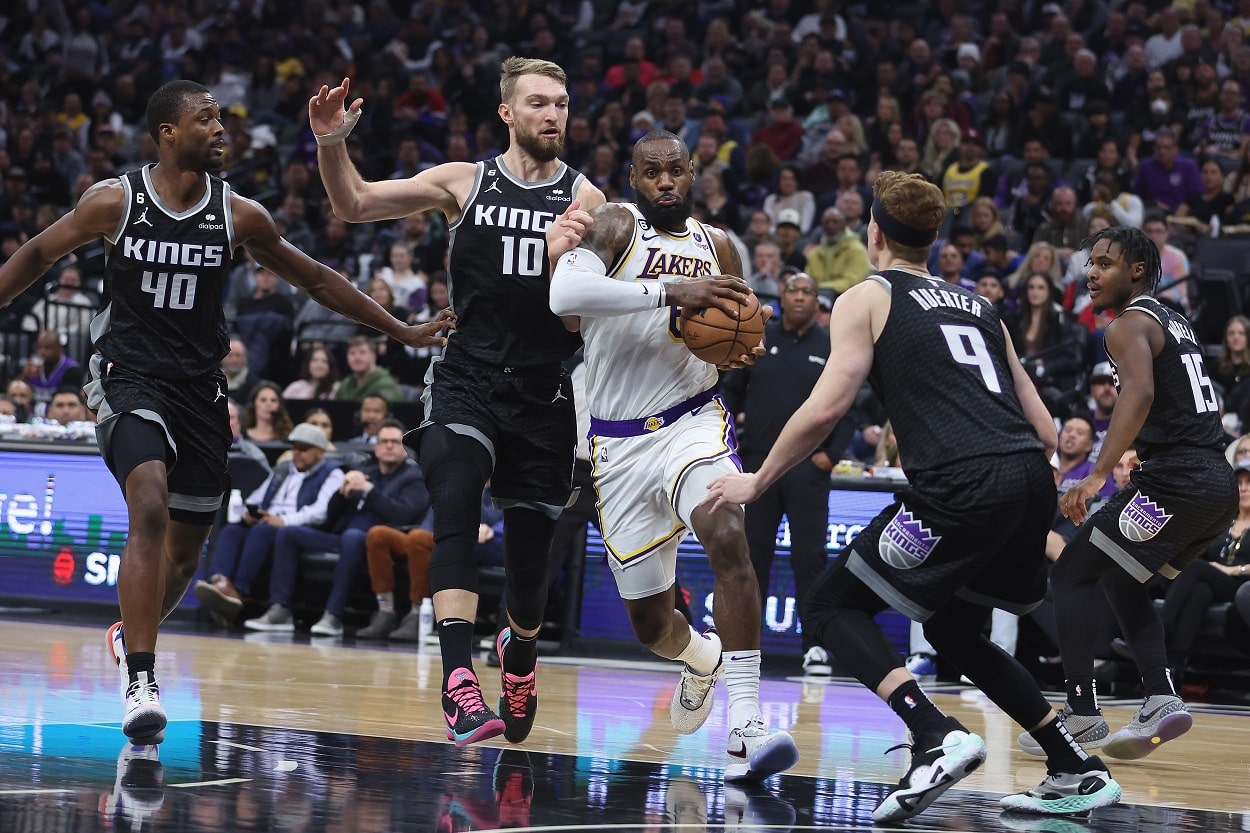 How Close Is LeBron James to Kareem Abdul-Jabbar's All-Time NBA Scoring Record Following the Lakers' Win Over the Kings?
A look at where LeBron James stands in his pursuit of Kareem Abdul-Jabbar's scoring record following the Lakers' win over Sacramento.
While certainly not their greatest defensive effort, the Los Angeles Lakers won a season-best fifth straight game on Saturday night in a 136-134 slugfest with the Sacramento Kings.
For the 13th consecutive time, LeBron James shot at least 50% from the floor, hitting the number right on the head in bucketing 14 of 28 shots en route to a game-high 37 points.
Thomas Bryant had yet another solid outing in his own right with 29 points and 14 rebounds, while Dennis Schroder scored 27, his last two coming from the foul line with just 3.6 seconds remaining to give the Lakers the victory. Russell Westbrook was exceptional as well, with 23 points, 15 assists, and five rebounds off the bench.
De'Aaron Fox led the way for Sacramento with 34 points and nine assists, while Damontas Sabonis recorded his 16th consecutive double-double, setting a new franchise record, with 25 points and 12 rebounds.
How close is LeBron James to Kareem Abdul-Jabbar's scoring record after the Lakers' win over the Kings?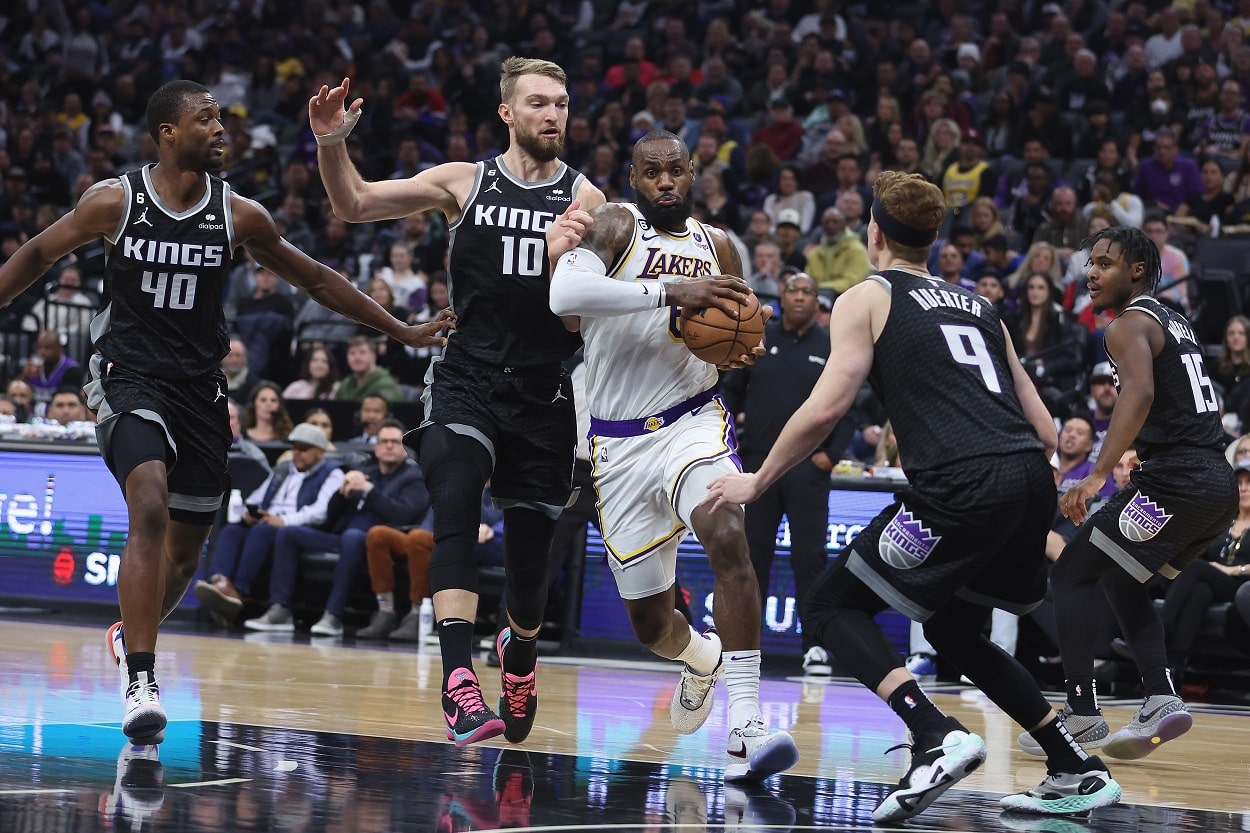 With his 37-point effort on Saturday night, LeBron James now has 37,965 regular-season points for his career, putting him just 422 behind Kareem Abdul-Jabbar's all-time NBA record of 38,387.
If LeBron stays healthy and maintains his season scoring average of 29.1 points per game moving forward, he'll pass Kareem on Tuesday, February 7, when the Lakers host the Oklahoma City Thunder.