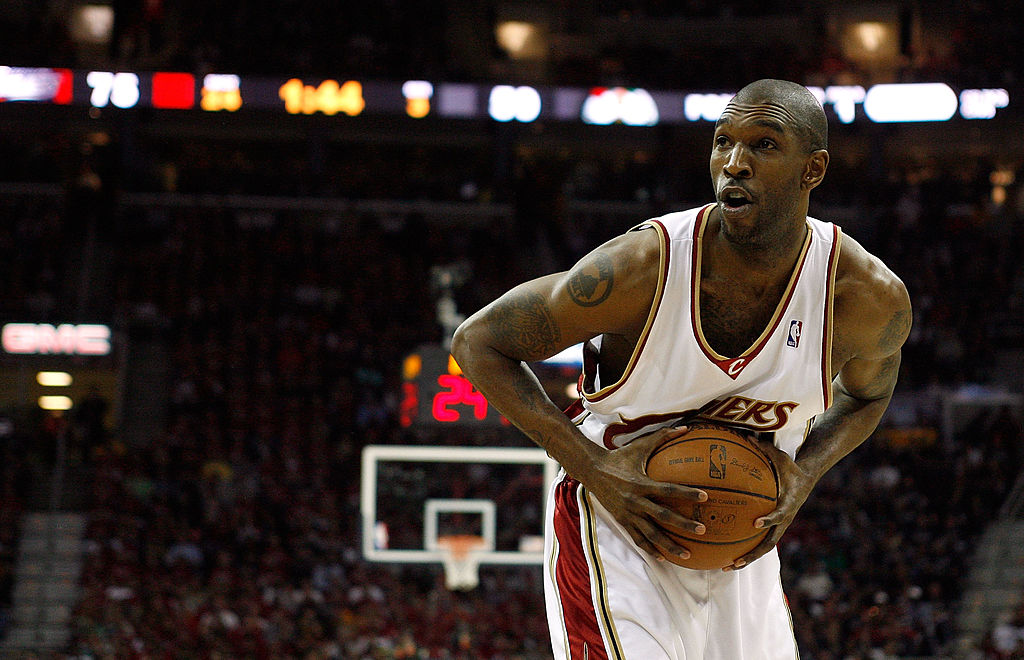 How Former No. 1 NBA Pick Joe Smith Blew Through $61 Million
The career of former top NBA draft pick Joe Smith didn't quite turn out like most expected. Expectations are high as the top overall pick and Joe Smith never lived up to them. Yes, he played 16 years in the NBA and that's an impressive statistic on its own. But the former collegiate All-American never …
The career of former top NBA draft pick Joe Smith didn't quite turn out like most expected.
Expectations are high as the top overall pick and Joe Smith never lived up to them. Yes, he played 16 years in the NBA and that's an impressive statistic on its own. But the former collegiate All-American never made an All-Star team, never won an NBA title, never found a real home in the league, and simply never made the impact that some thought he would.
Nevertheless, Joe Smith still made approximately $61 million during his NBA career. Unfortunately, a string of bad decisions caused him to lose everything.
Joe Smith was a beast at Maryland
After a successful career at Maury High School in Norfolk, Virginia, that included Parade All-American honors, Joe Smith joined the Maryland Terrapins in 1993 and made an immediate impact. Although the Terps only finished 18-12 under coach Gary Williams, Smith established himself as one of the best big men in the college game, averaging 19.4 points and 10.7 rebounds per game, earning ACC Rookie of the Year and First Team All-ACC honors. Smith was also a UPI Third Team All-American.
The following season, Smith was even better, leading Maryland to a share of the ACC regular-season title and a No. 3 seed in the West Region of the NCAA Tournament. Smith averaged 20.8 points and 10.6 rebounds and won just about every major award there is to win at the collegiate level, including the coveted Naismith Player of the Year. Joe Smith and the Terps were bounced in the Sweet 16 by UConn and he decided to forgo his final two years of eligibility to join the NBA.
His early days in the NBA and the salary-cap scandal that cost him $86 million
Joe Smith was the number one overall pick in the 1995 NBA draft by the Golden State Warriors and was taken ahead of future NBA All-Stars Antonio McDyess, Jerry Stackhouse, Rasheed Wallace, and Kevin Garnett. Smith earned All-Rookie honors, averaging 15.3 points and 8.7 rebounds. His second season would ultimately prove to be the best of his career with averages of 18.7 points and 8.5 rebounds. However, he expressed a desire to go back to the East Coast and was traded to the 76ers in his third year, closing out the 1997-1998 season in Philadelphia before signing with the Minnesota Timberwolves ahead of the 1998-1999 campaign.
Smith played well alongside fellow 1995 draftee Kevin Garnett but trouble came following the 1999-2000 season. It was revealed that Joe Smith had signed for less than market value so that T-Wolves GM Kevin McHale could leave salary cap room open to make more short-term deals to improve the team. Smith had signed a number of one-year deals worth less than $3 million each but was promised a multimillion-dollar extension later on, a contract that could have actually been worth more than $86 million and a contract that could have allowed Minnesota to exceed the salary cap. However, NBA commissioner David Stern caught on to what was happening and Smith's contract was voided, as were his "Bird rights." Joe Smith was once again on the move.
Smith bounced around the NBA for the remainder of his career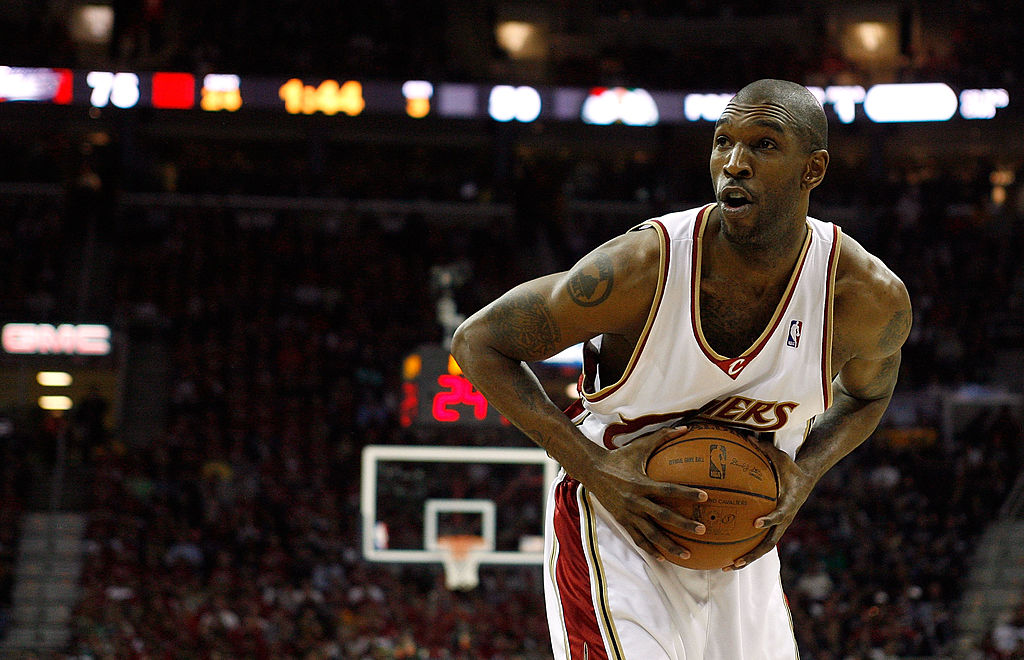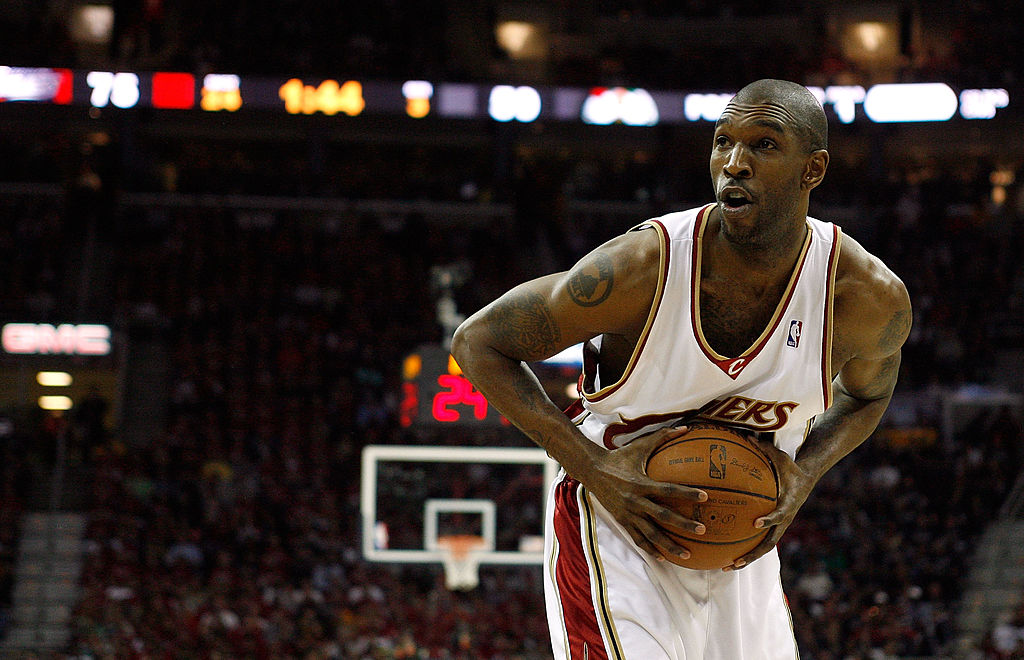 After leaving the Minnesota Timberwolves, Joe Smith bounced around the NBA for the next decade. After he left Minnesota, he signed with the Detroit Pistons for the 2000-2001 season before heading back to the Timberwolves for two seasons.
From there, he played for the Milwaukee Bucks, Denver Nuggets, the 76ers for a second time, Chicago Bulls, Cleveland Cavaliers, Oklahoma City Thunder, the Cavs for a second time, Atlanta Hawks, New Jersey Nets, and the Los Angeles Lakers before finally calling it a career in 2011. In total, Joe Smith played for 12 different NBA franchises, tying him with three others for the most in league history.
In 1,030 career NBA games, Joe Smith averaged 10.9 points and 6.4 rebounds.
Joe Smith blew through $61 million
In 16 seasons in the NBA, Joe Smith made approximately $61 million. Unfortunately, when he came into the NBA at just 20 years of age, he never learned how to properly manage money and things just spiraled from there. Jumping from team to team certainly didn't help matters as Smith thought he needed to buy a new home everywhere he went. That's buying 12 houses, with he did with straight cash. He also purchased numerous luxury cars and claims that his ex-girlfriend, "Love & Hip Hop Hollywood" star Moniece Slaughter, took $100,000 from him. He had made an attempt at a new career in the NBA, even once considered a candidate for a player development role with the Phoenix Suns, but he didn't get the role and offered private coaching lessons, which wasn't bringing in much money.
Joe Smith appeared on CNBC's "Back in the Game", a show hosted by former MLB star Alex Rodriguez that helps former athletes who are struggling with money issues, and said that he had less than $3,000 in his bank account and owed more than $157,000. He explained to Rodriguez where it all went wrong.
"A lot of people think once you sign that contract, you're just an automatic millionaire. But it doesn't work like that. Nobody really explained that and broke that down to me. Out of that $3 million, Uncle Sam is going to take probably $1.5 [million] of that. That was just something I had to learn.
"Once I got traded, it was always tough to unload those homes. I was always losing money."
Unfortunately, stories like that of Joe Smith happen far too often.