How Much Does It Cost to Play the Champion Course at PGA National Resort, Home of the PGA Tour Honda Classic?
While the famed PGA National Resort in Palm Beach Gardens, Florida, boasts five 18-hole championship golf courses, the biggest draw is easily the Champion Course, which has hosted the Ryder Cup, the PGA Championship, the Senior PGA Championship, and has served as the venue for the PGA Tour Honda Classic since 2007.
Originally designed by George and Tom Fazio, the Champion Course, which first opened in 1981, underwent a multimillion-dollar renovation in the early 2000s. As the great Jack Nicklaus did the redesign, the tough three-hole stretch featuring the par-3 15th, the par-4 16th, and the par-3 17th is aptly named "The Bear Trap."
Annually one of the most difficult courses on the PGA Tour, anyone can take a run at the Champion Course at PGA National Resort as it's technically open to the public. But it's not quite that simple.
How much does it cost to play the Champion Course at PGA National Resort, home of the Honda Classic?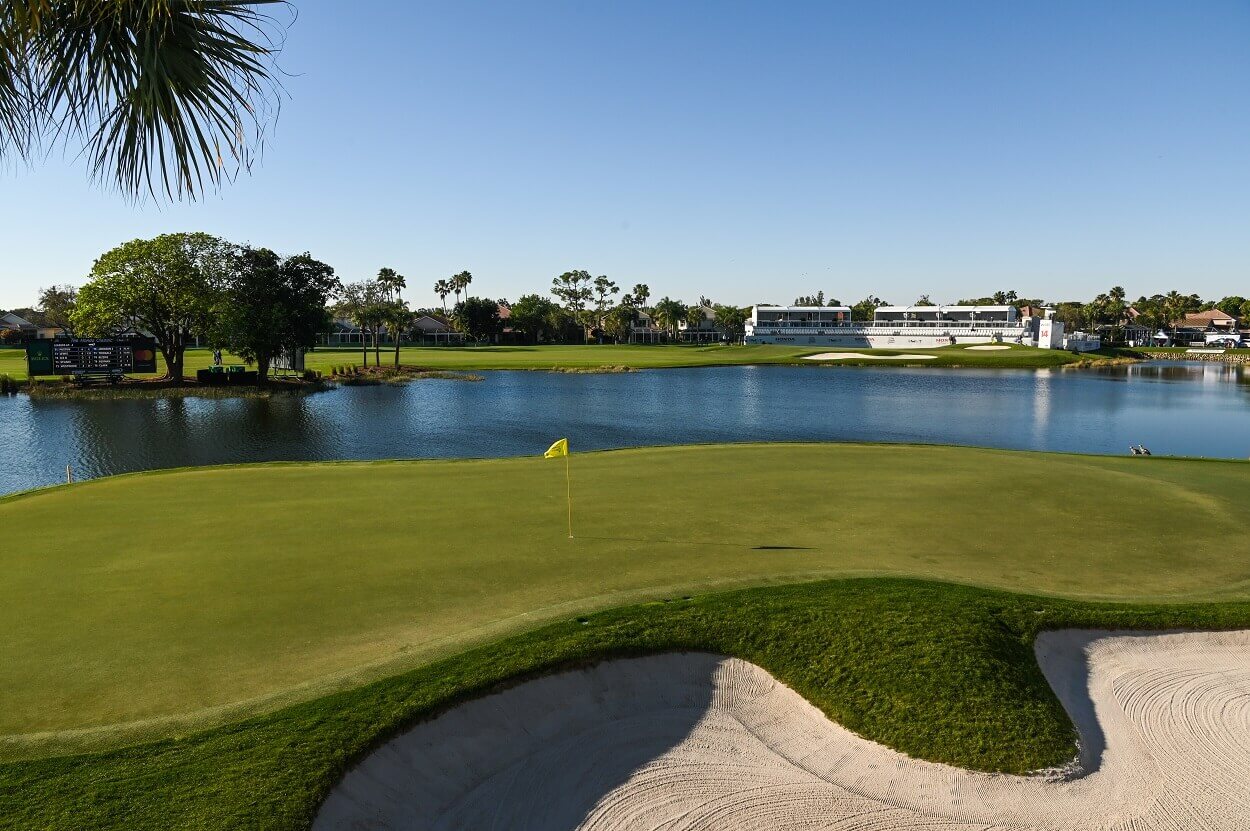 The Champion Course at PGA National Resort — or any of the five courses at the facility, for that matter — isn't the kind of place where you can just call and reserve a tee time or where anyone can just show up and play.
Yes, anyone can play at PGA National, but the catch is that you must stay at the resort to do so. For golfers, your best bet is the "Gold Golf Experience," which grants each guest luxury accommodations with a balcony or terrace, a daily breakfast, unlimited range balls, and one round of golf every day. However, there is an upcharge for the Champion Course. So be mindful of that.
As for the cost of that package, it varies depending on the time of year you're looking to book. Rates are typically the highest in the spring and can range anywhere from $440 per night to more than $1,000. Check out the PGA National website, and you'll see that literally every day can be different. But if you can handle the brutal temperatures, rates decrease significantly in the summertime.
The other option to play the Champion Course is to become an official member at PGA National Resort, which is like joining a high-end country club. Initiation fees can run as high as $35,000, and that's before the annual dues, which can run close to $20,000 for a whole family.
Otherwise, your best (and cheapest) bet is to know a member and get on the Champion Course that way.