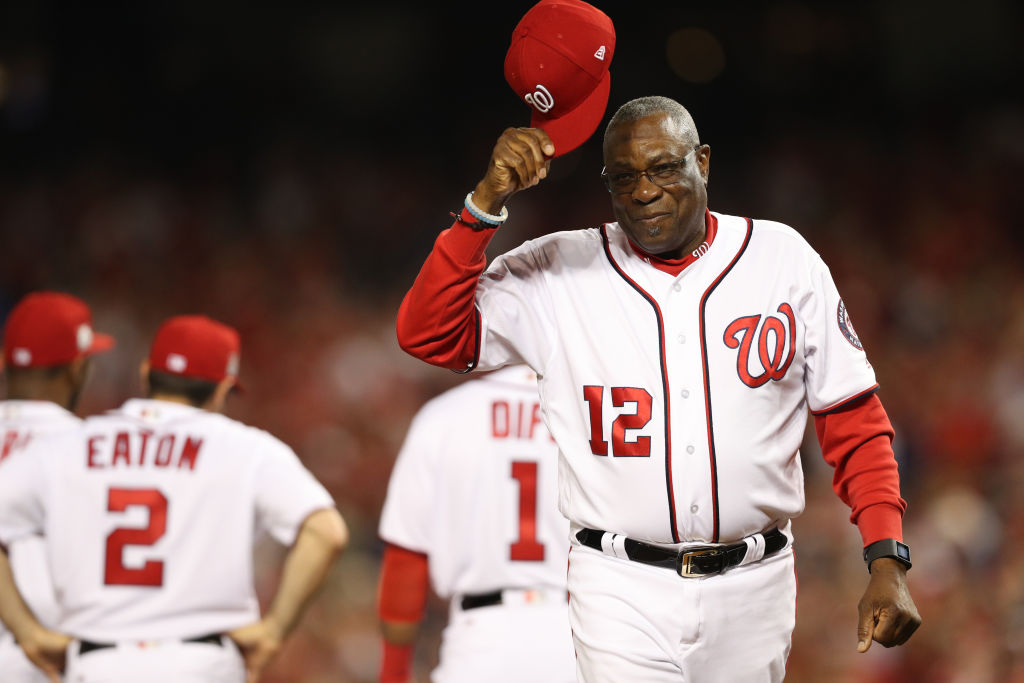 Is Houston Astros Manager Dusty Baker the Co-Creator of the High Five?
Was Houston Astros manager Dusty Baker the co-creator of the high five when he was a player for the Los Angeles Dodgers?
Longtime MLB player and manager Dusty Baker has his hands full this season as he takes over managerial duties for the Houston Astros, who saw former manager A.J. Hinch fired this offseason after his team's well-publicized cheating scandal. Baker, however, may have had his hands in the right place 43 years ago, setting the stage for a congratulatory trend that's still going strong.
Dusty Baker and the first high five
When Dusty Baker smacked his 30th home run in the final game of the 1977 season, the Dodgers became the first team in Major League Baseball history to have four players on the same team with 30 or more home runs.
Waiting on-deck was rookie Glenn Burke, who, according to Baker in the ESPN 30 for 30 documentary The High Five, was overly excited. "He wound up. He was like way back here," said Baker, gesturing how high and how far back Burke's hands were. "He was going way back."

In the documentary, Baker said all he did was respond to Burke. There was no planning of the high five. Baker was simply the recipient of the newly created handshake. Apparently, Burke was so fired up after Baker's homer and the high-five that he smacked his first and only home run of the season during the ensuing at-bat.
From that day on, the Dodgers adopted the high five as a symbol of team unity, using it on a regular basis.
Who was Glenn Burke?
Glenn Burke was baseball's first openly gay player. Burke's sexuality eventually led him out of baseball for good after becoming a victim of both racial and sexual slurs. Burke played just 225 games spanning four seasons in the big leagues. In his autobiography Out at Home, Burke writes "prejudice just won out."
On August 2, 2013, Burke was among the first class of inductees into the National Gay and Lesbian Sports Hall of Fame. On May 30, 1995, Burke died from complications of AIDS.
Wiley Brown and Derek Smith or Dusty Baker and Glenn Burke?
According to ESPN, Burke and Baker are responsible for the first documented high five, but there are some that suggest it was a pair of Louisville basketball players, Wiley Brown and Derek Smith, who made it happen back in the late 70s.
According to Brown, one day during a practice, he went to give Smith a regular low five and Smith asked him to 'give it up high.' He said because they were so tall there was no need for them to be giving low fives anymore.
Brown and Smith were both members of Louisville's NCAA championship in 1980.
"You got to understand, you're talking about a 6-8 guy and another 6-8 guy. Why are we going to do low fives, so we just threw it up high, and that's how it happened."

Wiley Brown
While there is some discrepancy over the initial high five, most seem to lean toward the Burke/Baker hand slap simply because it happened in 1977, while Brown and Smith didn't connect (hand wise) until the 1978-79 basketball season.