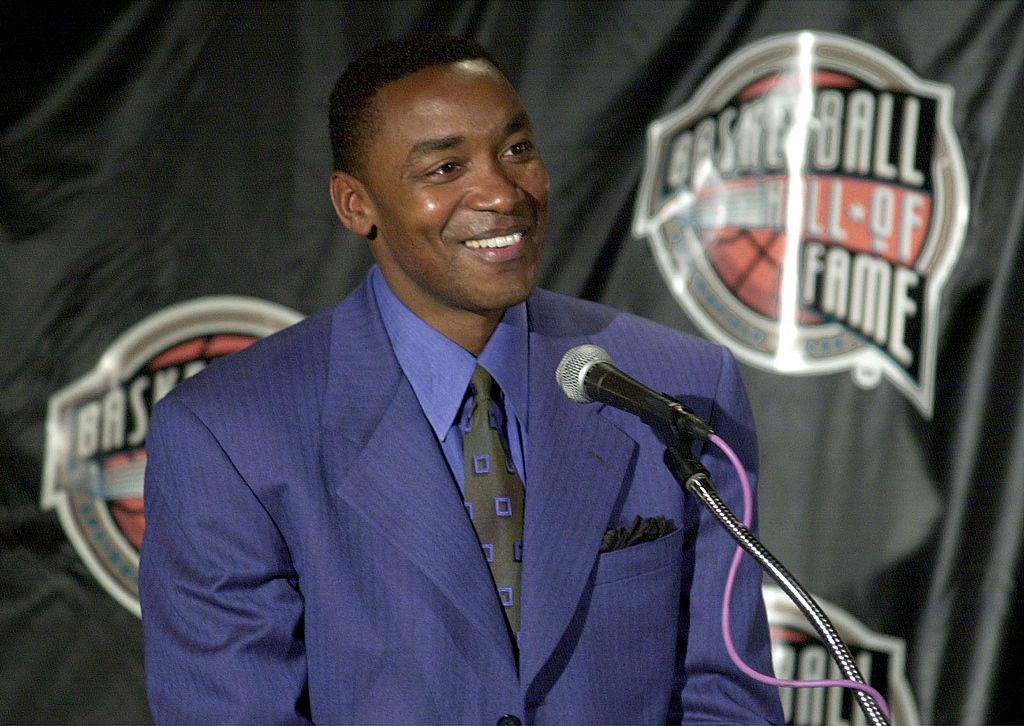 Isiah Thomas' Mother Was Once the Subject of an Award-Winning Film Starring Oscar Nominee Alfre Woodard
Isiah Thomas' mother, Mary, was once the subject of an award-winning movie that starred Academy Award-nominated actress Alfre Woodard.
If you think Isiah Thomas was tough in his "Bad Boys" days with the Detroit Pistons, he's nothing compared to his mother, Mary.
Isiah was the youngest of nine children, seven boys and two girls, and he's always thanked his mother for the success he attained. Mary Thomas, who passed in early 2010, was an inspiration to her children and did everything in her power to give them a better life, which was tough on Chicago's West Side. The lack of money certainly didn't help matters. But she always did what she could and she was so inspiring that her story was once the subject of an award-winning movie starring Golden Globe and Emmy-winning actress Alfre Woodard, who was also once nominated for an Academy Award.
Isiah Thomas' family lived in a very tough neighborhood
Growing up on Chicago's West Side was no picnic for the Thomas family. Crime was a constant issue and gangs were everywhere. But Mary Thomas did her best to keep her children away from all of it, which is tough when there were nine children to worry about. But when the gangs came to her doorstep to recruit her sons, she was right there with a shotgun to shut that down, saying the Thomas gang was the only gang in their house. She worked at the youth center in the neighborhood and never had any problem getting involved in gang disputes as everyone respected her and would actually listen to what she had to say.
When caseworkers tried to move the Thomas family to a housing project that was even more dangerous than the place they already lived, Mary fought it and went all the way to City Hall and then-Chicago mayor Richard Daley to protest. When her baby boy, Isiah Thomas, became a basketball prodigy, she shipped him out to St. Joseph's in suburban Westchester to give him the best possible chance to make it. She told legendary coach Gene Pingatore, whom some may remember from the great documentary Hoop Dreams, that if Isiah got out of line that she should be notified and she would straighten him out.
Speaking of legendary coaches, Mary Thomas also stood up to Bobby Knight, which is no easy task, when he came around to recruit Isiah to go to Indiana. And it was Mary Thomas who made the announcement that her son would play for the Hoosiers. She knew Isiah had found a way out and she wanted that for him.
Mary Thomas' life story was told in a movie starring Alfre Woodard
Isiah Thomas' mother was so inspirational and her story was so unique that NBC put together a made-for-TV movie about her in 1989, A Mother's Courage: The Mary Thomas Story, starring award-winning actress Alfre Woodard, who would later go on to star as Penny Hardaway's mother in Blue Chips. The film depicted the events of Mary Thomas' life, including numerous stories about Isiah, and went on to win an Emmy for Oustanding Children's Prime Time Program. For her portrayal of Thomas, Woodard was nominated for Outstanding Lead Actress in a Miniseries or Special but lost to Barbara Hershey.
Isiah Thomas once treated his mother to a 'Pretty Woman' day in Chicago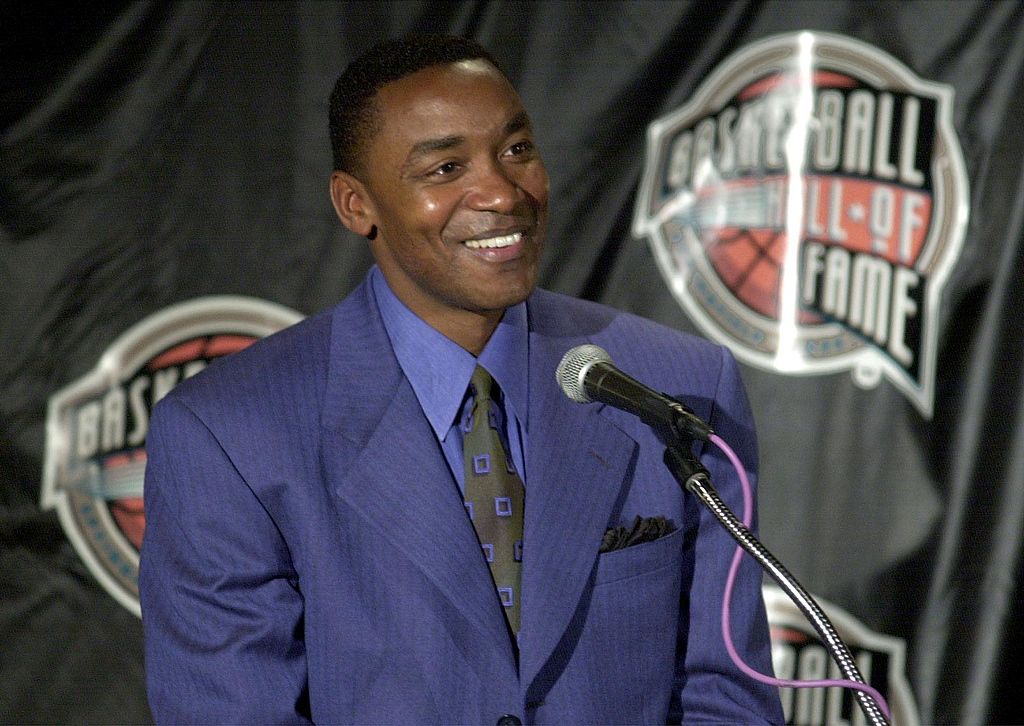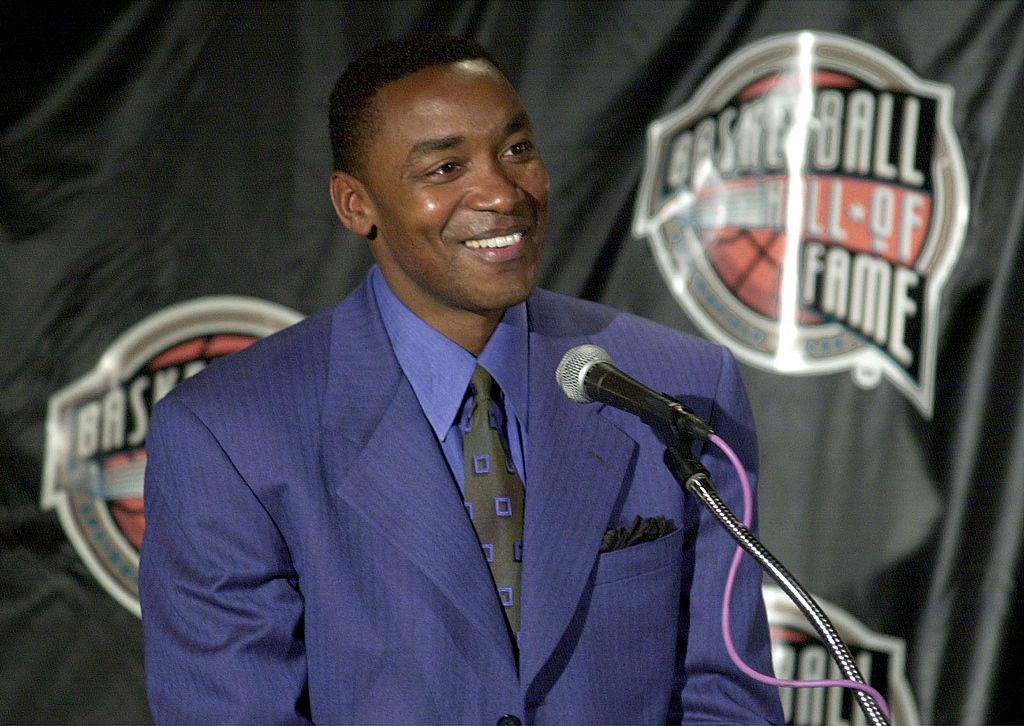 Isiah Thomas was always grateful for what his mother had done for him and tried to buy her things when he started making big money, which she usually resisted. When he tried to buy her a new house, she really wanted no part of it but finally acquiesced and the house he bought was actually in the same neighborhood where Bill Laimbeer grew up.
Not long after the movie of her own life came out, another film was released, a little movie called Pretty Woman. One of the scenes involves Richard Gere and Julia Roberts going into a ritzy store in Beverly Hills and Gere telling the clerk he's going to spend an obscene amount of money and needed as much sucking up as possible. Not long after the film was released, Isiah Thomas took his mother on a similar trip to downtown Chicago. He told the story to ESPN not long after Mary Thomas passed in January 2010.
"That was a great day. I got her a big limousine and brought her downtown, and we walked in and I told the people working, 'This is my pretty woman, and she needs a lot of sucking up.'

I remember I took pictures, and one of my screensavers was of my mom standing outside next to the limousine, a cigarette in her mouth and Prada bags all around her."

Isiah Thomas
Naturally, once she got home, Mary Thomas threw the bags in a closet and never wore most of the things she got that day. She never needed nice things. She had her family and that was enough.