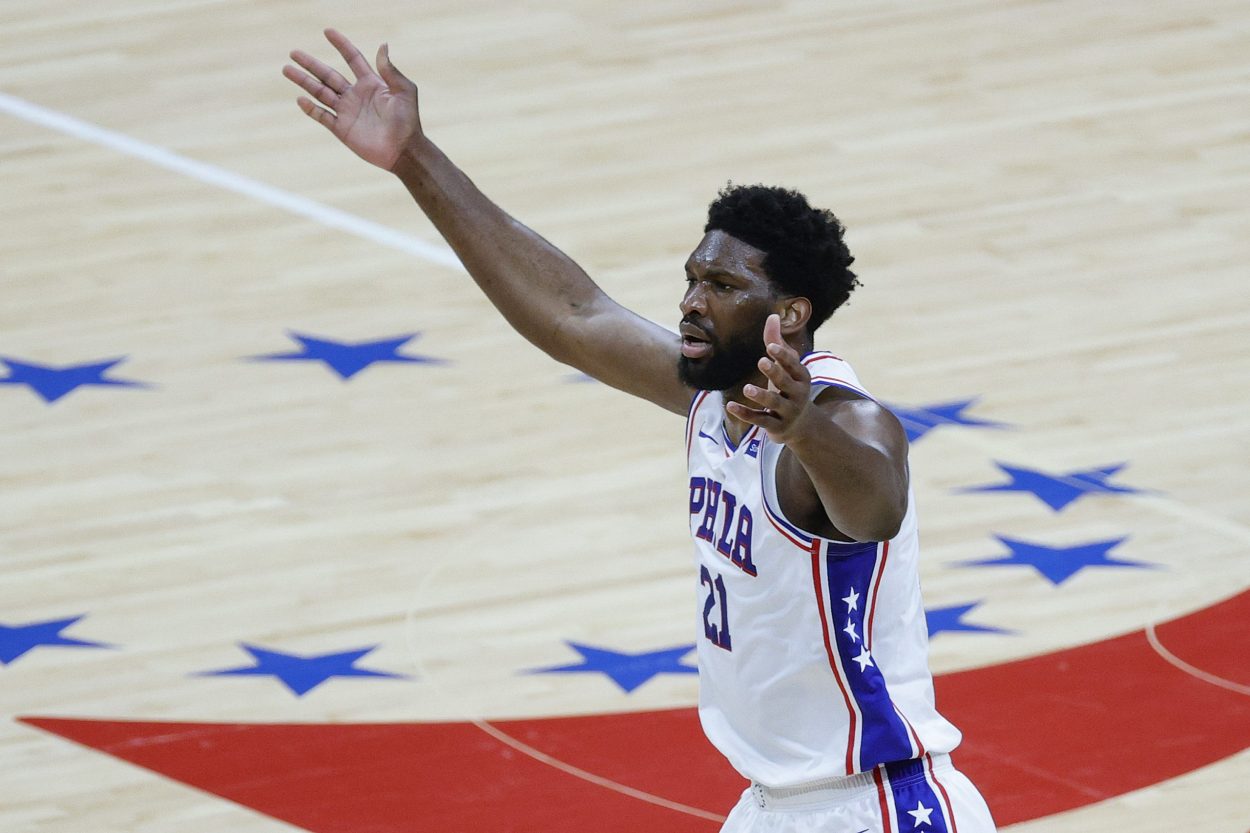 Joel Embiid Stands Above Michael Jordan and All Others in 1 Very Notable Scoring Category
Philadelphia 76ers center Joel Embiid is the all-time leader in one specific scoring category.
Not only is Philadelphia 76ers center Joel Embiid signing a four-year, $196 million contract extension, but he also stands above Michael Jordan and all others in a specific scoring category.
It would be foolish to plainly state Embiid is a better scorer than MJ. The 76ers star is only just entering his prime and has a lot more to accomplish. Jordan, meanwhile, is regarded by many as the greatest ever to wear a pair of sneakers.
Yet, the numbers don't lie.
Joel Embiid scored as efficiently as anyone in basketball last season
Joel Embiid has always been able to score at a high level. He has a terrific feel in the low post and leverages his size and agility to make defenders look foolish on the low block. He also knows how to get to the foul line.
However, Embiid's stats reflect the notion that he was better than ever at putting the ball in the rim during the 2020-21 season.
Embiid averaged career-high marks in scoring (28.5 points), field goal percentage (51.3%), three-point percentage (37.7%), and free-throw percentage (85.9%) this past season. His 63.6% true shooting clip was far and away the best of his career.
The 27-year-old dominated every aspect of the game. Embiid's inside-out scoring ability, paired with his proficiency at getting to the charity stripe, made him almost impossible to stop during the course of the season. He took it to another level during the playoffs, as well.
Embiid played nearly the entirety of the postseason with a torn meniscus. Yet, he still averaged 28.1 points and shot 51.3% from the field during the course of 11 playoff games.
The Sixers' man in the middle is one of the best scorers in the modern NBA. In fact, according to one statistic, he is one of the top scorers in NBA history.
Embiid tops Michael Jordan and all others in points per 36 minutes
Embiid is the all-time leader in points per 36 minutes. His 29.3 points per 36 ranks above Michael Jordan, Kevin Durant, Stephen Curry, LeBron James, and others.
Is this nitpicky Embiid statistic? Yes, of course it is.
Embiid has played 260 games and under 8,000 minutes in the NBA. By comparison, Jordan played 1,039 games and logged over 41,000 minutes for his career. Embiid is averaging just over 30 minutes per contest for his career and has played more than 60 games just twice. Jordan averaged over 38 minutes per game and appeared in all 82 contests in nine different seasons.
Naturally, longevity and consistency matter. Embiid detractors will point to his inability to stay healthy and Philly's usage of "load management" tactics to keep him on the floor.
Still, it's impossible to ignore the simple truth illustrated by this stat: when Embiid is on the floor, he's arguably the most dominant scorer in NBA history.
The 76ers make Embiid their cornerstone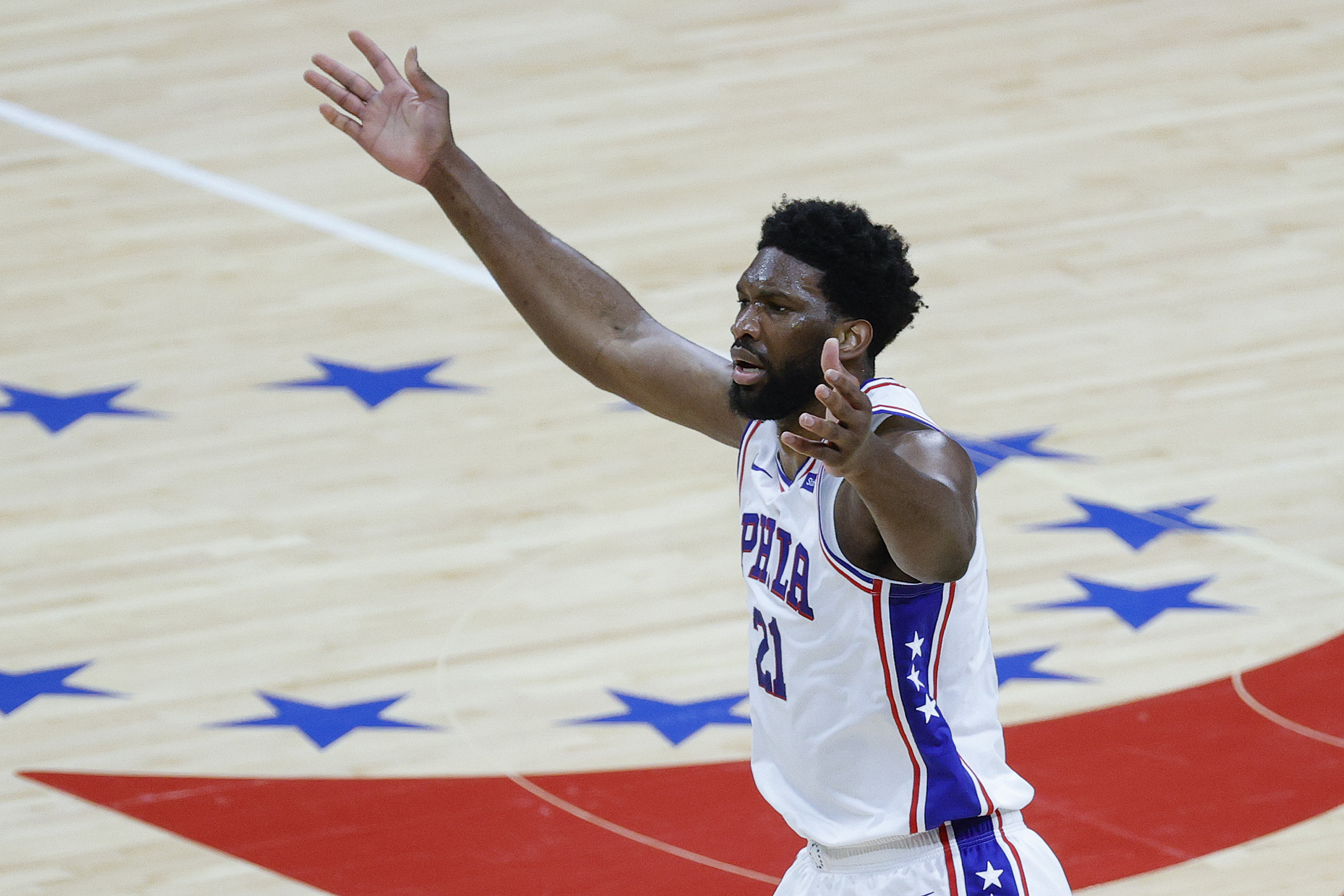 Much of the offseason focus in Philly has centered around Ben Simmons' future with the Sixers. But Embiid took his turn in the spotlight on Tuesday.
Ramona Shelburne of ESPN reported the 76ers were inking Embiid to a four-year supermax contract extension worth $196 million. The deal includes year-over-year escalators in terms of salary, with a player option in the final season. If it weren't already clear who the Sixers planned to build around, it is now.
Embiid is one of the best two-way players in the NBA and a charismatic superstar who can energize the crowd at Wells Fargo Center and make the game fun for his teammates. He's also one of the best scorers in NBA history.
But while Embiid's stats and accolades indicate his individual talent, he has yet to check the box on the ultimate team goal. The Sixers will likely hope Embiid can help the team lift the Larry O'Brien Trophy at least once during the course of his contract.
Stats courtesy of Basketball Reference.