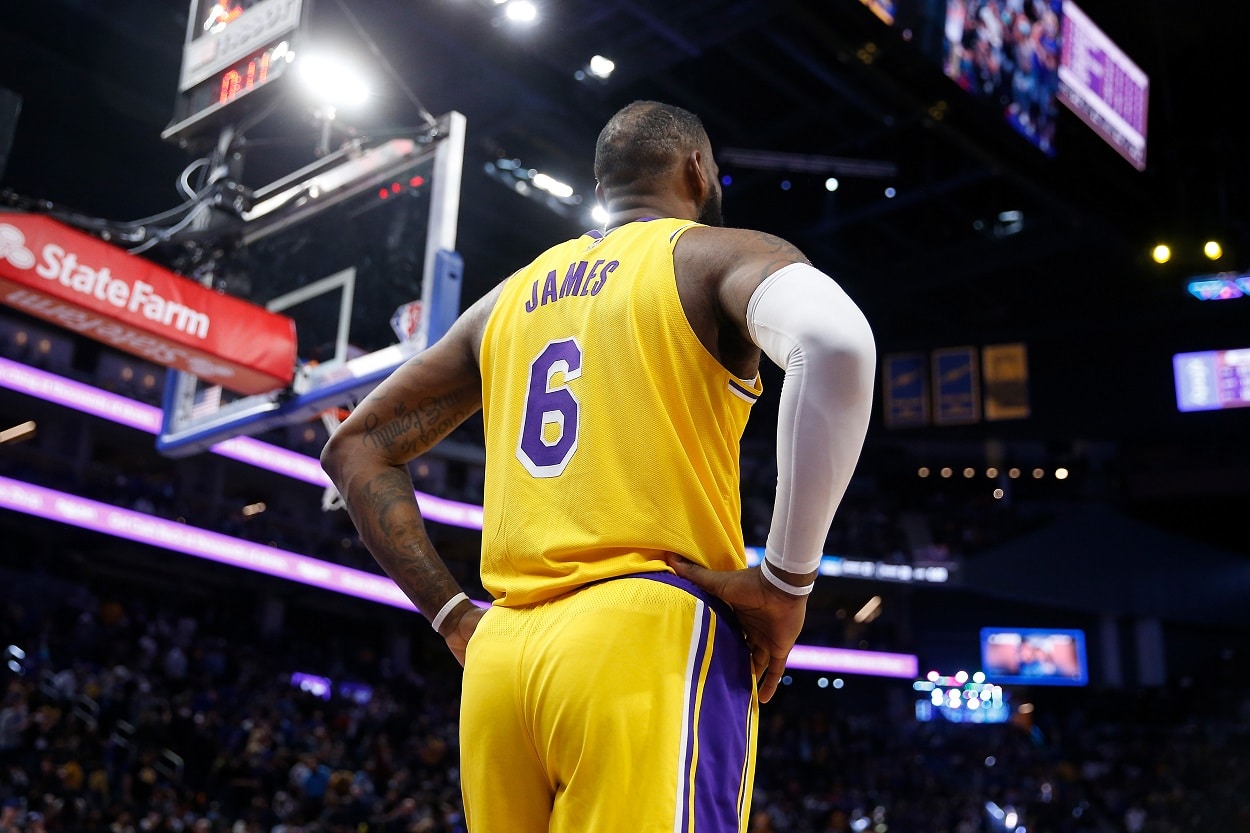 Let's Not Forget LeBron James Technically Became the NBA's All-Time Leading Scorer a While Ago
LeBron James has already passed Kareem Abdul-Jabbar as the NBA's all-time leading scorer.
Over the next few months, despite the Los Angeles Lakers being a terrible basketball team, all eyes will be on LeBron James as he continues his pursuit of Kareem Abdul-Jabbar's all-time NBA scoring record. As proof, we're actually following his progress on a game-to-game basis until he reaches the milestone, which should be in late January or early February of next year — assuming he doesn't miss too many games, that is.
But what some may not realize or have maybe already forgotten is that LeBron has already surpassed Abdul-Jabbar as the league's all-time leading scorer — if you include both the regular season and postseason.
Combining the regular season and postseason, LeBron James became the NBA's all-time leading scorer in February 2022
Kareem posted 38,387 points in 1,560 regular-season games with the Bucks and Lakers and 5,762 points in 237 postseason appearances, bringing his grand total to 44,149.
James is the NBA's all-time leading scorer in the playoffs with 7,631 points in 266 games and came into the Lakers' matchup with the Golden State Warriors on February 12, 2022, his 1,350th regular-season game, with 36,500 points, bringing his total to 44,131.
Needing just 19 points to break the record, LeBron did so with a three-pointer in the third quarter, eclipsing Kareem's mark in 181 fewer games.
The Lakers lost by two, but James ended the night with 26 points, his 22nd consecutive game with at least 25. It was the longest such streak of his entire career, one that ended two games later following a 21-point effort in a loss to the Clippers.
So while the NBA world will and should celebrate LeBron's accomplishment when he inevitably surpasses Kareem's regular-season mark, just remember that he technically already owns the all-time scoring record.
Have thoughts on this topic? Keep the conversation rolling in our comments section below.