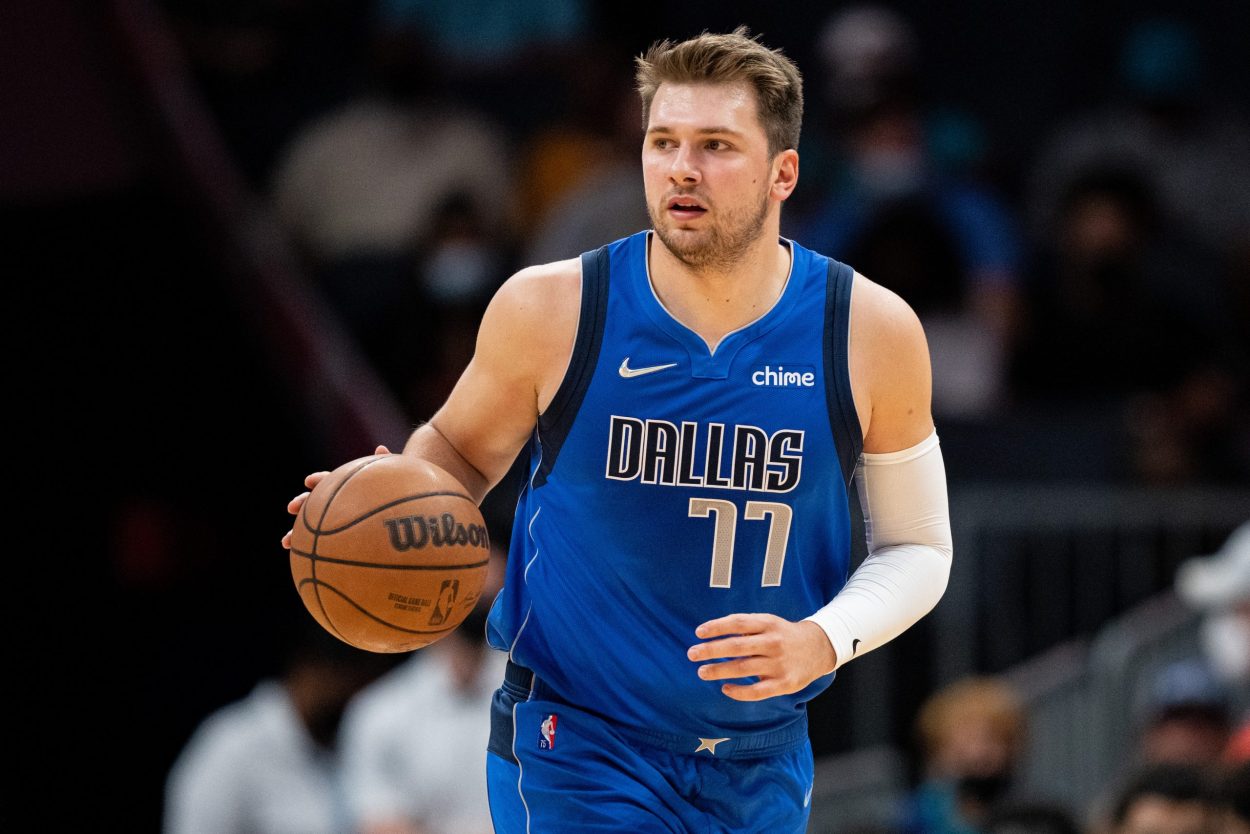 Luka Doncic Admits He Must Show Better Self-Control and Keep Emotions in Check in Light of Recent Rule Changes: 'It's Hard, but It's Something I Have to Do'
Dallas Mavericks star Luka Doncic is a revelatory talent on the basketball court, but the 22-year-old hasn't always kept his emotions in check. Doncic admitted earlier this week that he has to improve his relationship with referees after tying for the NBA lead in technical fouls last season.
Dallas Mavericks star Luka Doncic likely understands he might have to take a more tactical approach to his conversations with referees entering the 2021-22 season.
The NBA has implemented new foul-baiting rules to prevent offensive players from seeking or creating unnecessary contact with defenders. This could well impact Doncic, one of the stars named in a preseason report explaining the motivations for the rule changes.
Doncic acknowledged establishing a working relationship with the zebras will be challenging. However, he accepts it's an area of the game he needs to continue working at as he begins his 2021-22 MVP candidacy.
An offseason report implicated Luka Doncic as one of the players most responsible for the new foul-baiting rules
The NBA hopes to cut down on offensive players using non-basketball moves to draw fouls and get to the charity stripe.
Adrian Wojnarowski of ESPN reported earlier this summer that the NBA had assembled clips of players, including Luka Doncic, making motions deemed "unnatural" as a means of drawing fouls during a June meeting to discuss potential foul-baiting rule changes. The league ultimately adopted the proposed changes, with referees now instructed to swallow their whistles or call offensive fouls depending on the severity of the transgression of offensive players.
The rule changes have been warmly received by many, including Golden State Warriors head coach Steve Kerr. However, it's also been clear players are struggling to adjust to the new rules. Stephen Curry and James Harden were among those seemingly perplexed by non-calls during the preseason after getting defenders in the air with up-fakes.
Stars with an affinity for using a variety of tricks to draw contact and get to the line could go through an adjustment period. This might be especially true for Doncic, who has occasionally lets his emotions get the best of him when interacting with referees.
Doncic said he must improve his relationship and understanding with NBA officials
Luka Doncic's temper got him in quite a bit of trouble last season.
The Mavericks star ranked sixth in the NBA in free-throw attempts. He got his fair share of calls. But Luka frequently believed he deserved more whistles.
Doncic tied with Dwight Howard for the most technical fouls (16) in the NBA last season, per HoopsHype. Interestingly, one such tech came during a game against the Los Angeles Lakers in April, when he made what would now be deemed a non-basketball move.
The Slovenian sensation was asked earlier this week what he made of the dynamic with referees thus far and his response to rule changes. Doncic expressed optimism (h/t Eddie Sefko of Mavs.com) about his relationship with the officials but admitted he must keep working on his self-control as the regular season begins.
Preseason games are one thing. But as Doncic noted, it's a different scenario when the games really matter. Can the 22-year-old exhibit more maturity and stay within himself on the floor?
Interestingly, Doncic's first exposure to the new foul-baiting rules might come in Dallas' season opener Thursday night against the Atlanta Hawks, another team whose star player served as an example for why the NBA felt obligated to make changes to the rules.
Doncic and Trae Young square off on Thursday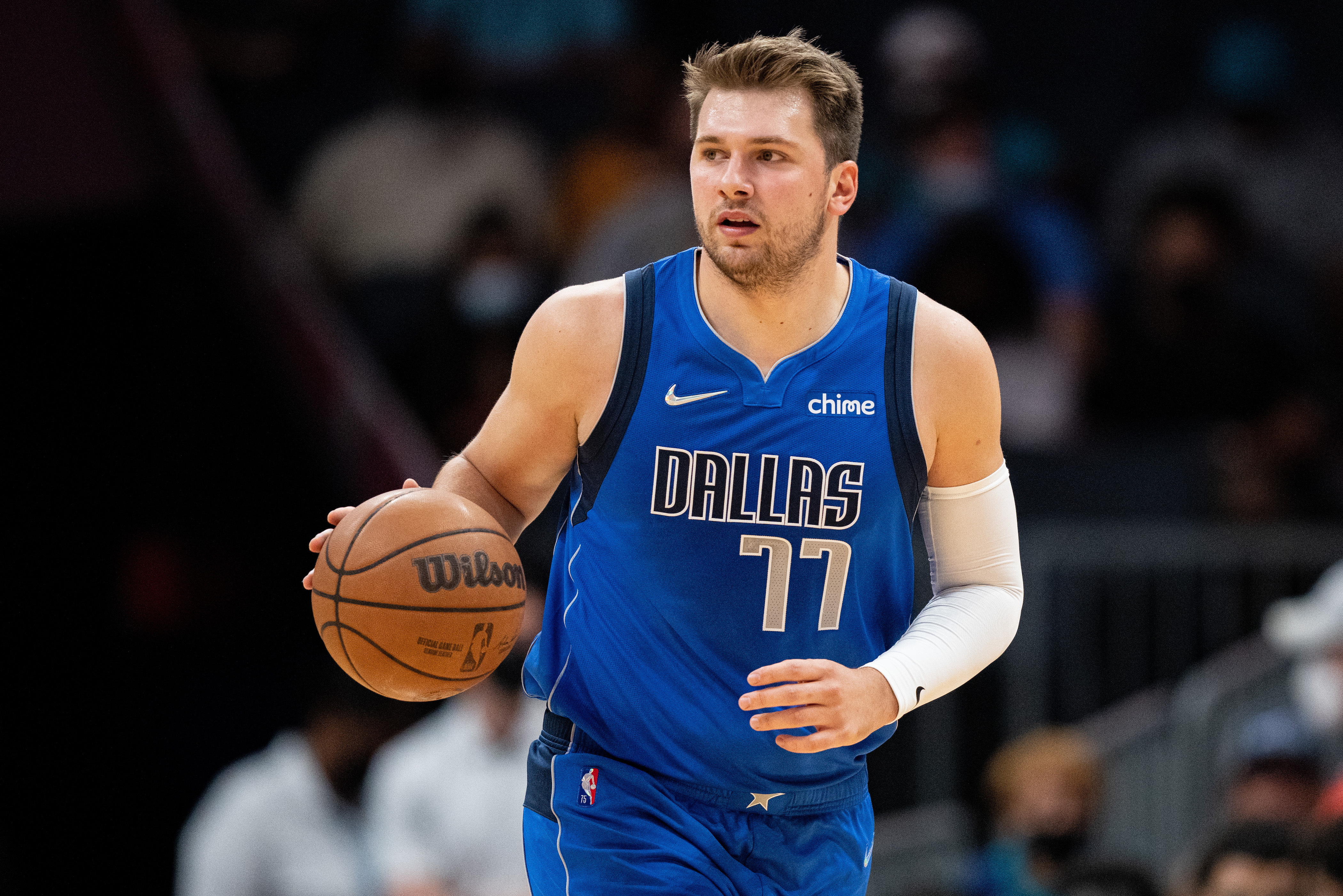 Luka Doncic and Trae Young are two of the most exciting young talents in the NBA. They are as skilled and charismatic as any under-25 star in the league. But they've also been slightly controversial.
Just as Doncic was implicated in offseason discussions about foul-baiting, Young's means of getting to the line arguably drew even more scrutiny. Ice Trae ranked third in the NBA in free-throw attempts and took 62 more free throws than the next-closest guard (Damian Lillard) on that list. His tendency to seek contact and draw whistles drew comments from the likes of Steve Nash and Tom Thibodeau last season.
How will Luka and Trae adapt to the new rules going forward? Basketball fans might find out right from the jump as the Mavericks and Hawks go at it on Thursday night in Atlanta.
Stats courtesy of Basketball Reference.