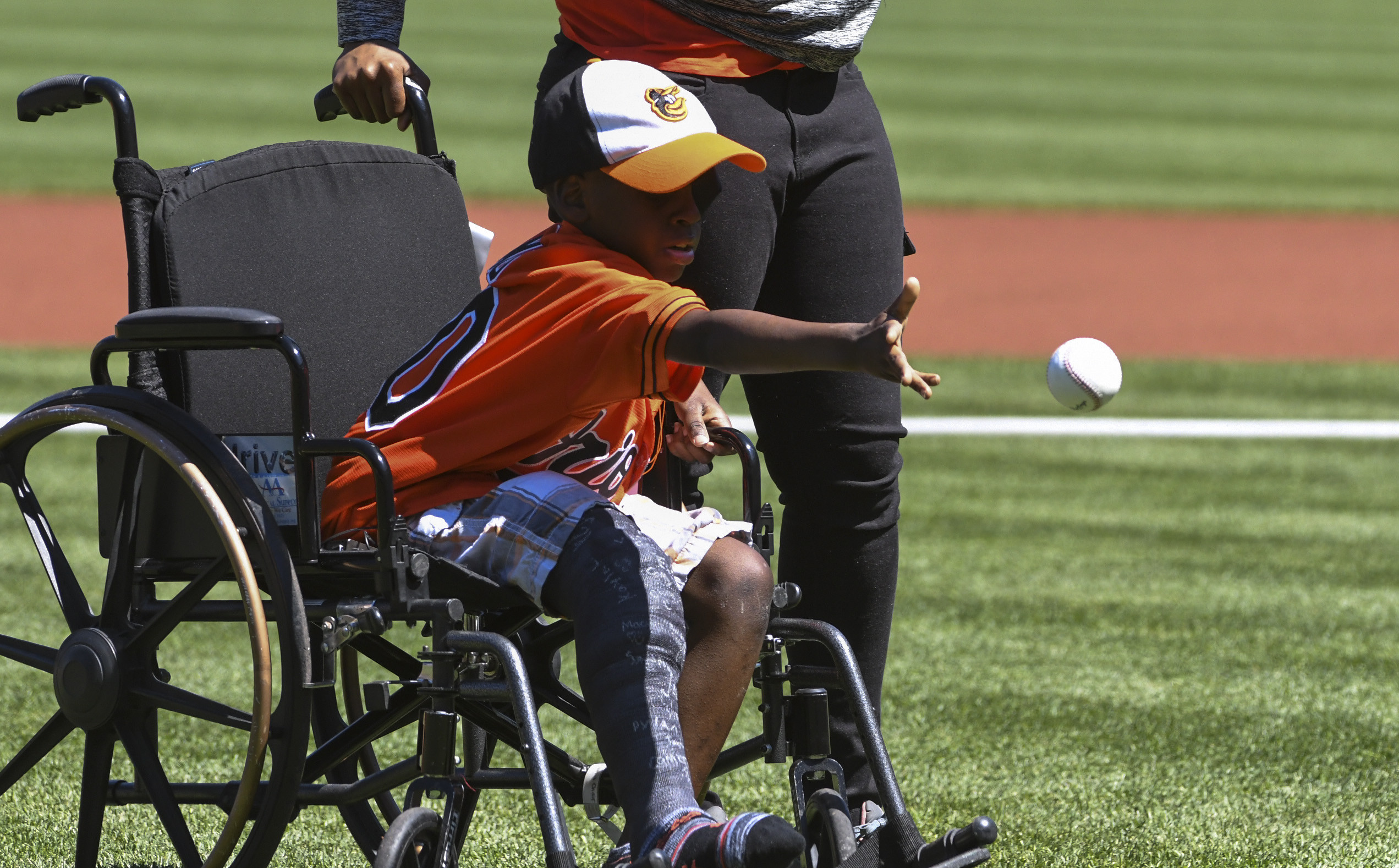 Mo Gaba, Baltimore Orioles' Newest Hall of Famer, Dies at 14
Mo Gaba, a 14-year old fan of the Baltimore Orioles and Baltimore Ravens died just hours after being elected to the Orioles Hall of Fame.
He received one of baseball's greatest achievements and passed away later that day. Mo Gaba, a 14-year-old a beloved Baltimore super fan who adored both the Baltimore Orioles and the Baltimore Ravens, died Tuesday. Gaba became an inspiration to many during his battle with cancer. On Tuesday, the team announced Gaba was elected to the Orioles Hall of Fame as the second-ever recipient of The Wild Billy Hagy Award.
Who was Mo Gaba?
Mo Gaba faced a battle from the very beginning. According to The Baltimore Sun, Gaba was initially diagnosed with cancer when he was nine months old and lost his vision. Gaba was from Glen Burnie, Maryland, a suburb of Baltimore, and was a huge fan of both the Baltimore Orioles and the Baltimore Ravens.
In June, his cancer returned for the fifth time. Despite the grim news, Gaba always remained optimistic and upbeat. He was even optimistic about his Orioles, predicting 45 wins in this 60-game season.
In April of 2019, Gaba made his own history. He became the first person to announce an NFL draft pick by using Braille. Gaba announced the Baltimore Ravens' fourth-round selection. The Ravens took Ben Powers, an offensive lineman out of Oklahoma.
Gaba elected to the Baltimore Orioles Hall of Fame
Earlier on Tuesday, Gaba was elected into the Orioles' Hall of Fame as the second recipient of The Wild Bill Hagy Award. The award is for "fans who have inspired others with their devotion to the team, and demonstrated an exceptional commitment in support of the Orioles." Gaba's official induction date is to be determined.
"Mo's positive energy has been constant throughout every battle and continues to bring the entire city of Baltimore together in the face of ongoing crisis," the Orioles said in a statement. "His unwavering positivity and kindness are qualities every Baltimorean aspires to emulate. Mo Gaba has impacted more people in his 14 years than most people do in an entire lifetime. The Orioles are honored to forever celebrate him as a member of the Orioles Hall of Fame."
Gaba was a regular caller to a local sports radio talk show. He loved his sports and the players and coaches loved Mo back. "The world has lost a beautiful spirit and a shining light," Ravens coach John Harbaugh said in a statement. "With his infectious laugh, amazing love of life and love of Baltimore sports, Mo captured the hearts of not only our organization but the entire state of Maryland."
Players offer their condolences
Sonsy Gaba, Mo's mother, posted that her son passed away on Facebook, writing "I lost my best friend today. (Your) legacy will live on love bug." Soon after, Ravens and Orioles officials, players, and coaches were expressing their grief.
Former Baltimore Orioles outfielder Adam Jones tweeted, "Mo GABA you have brought so much joy to so many people. Your legacy will live on as a positive young man who never made an excuse and wanted your team to play hard. You're such an inspiration. Rest easy big fella. You will be missed!"
Ravens kicked Justin Tucker also tweeted about his buddy. "Miss you already, bud," he wrote. "Thank you for blessing us with your spirit!"