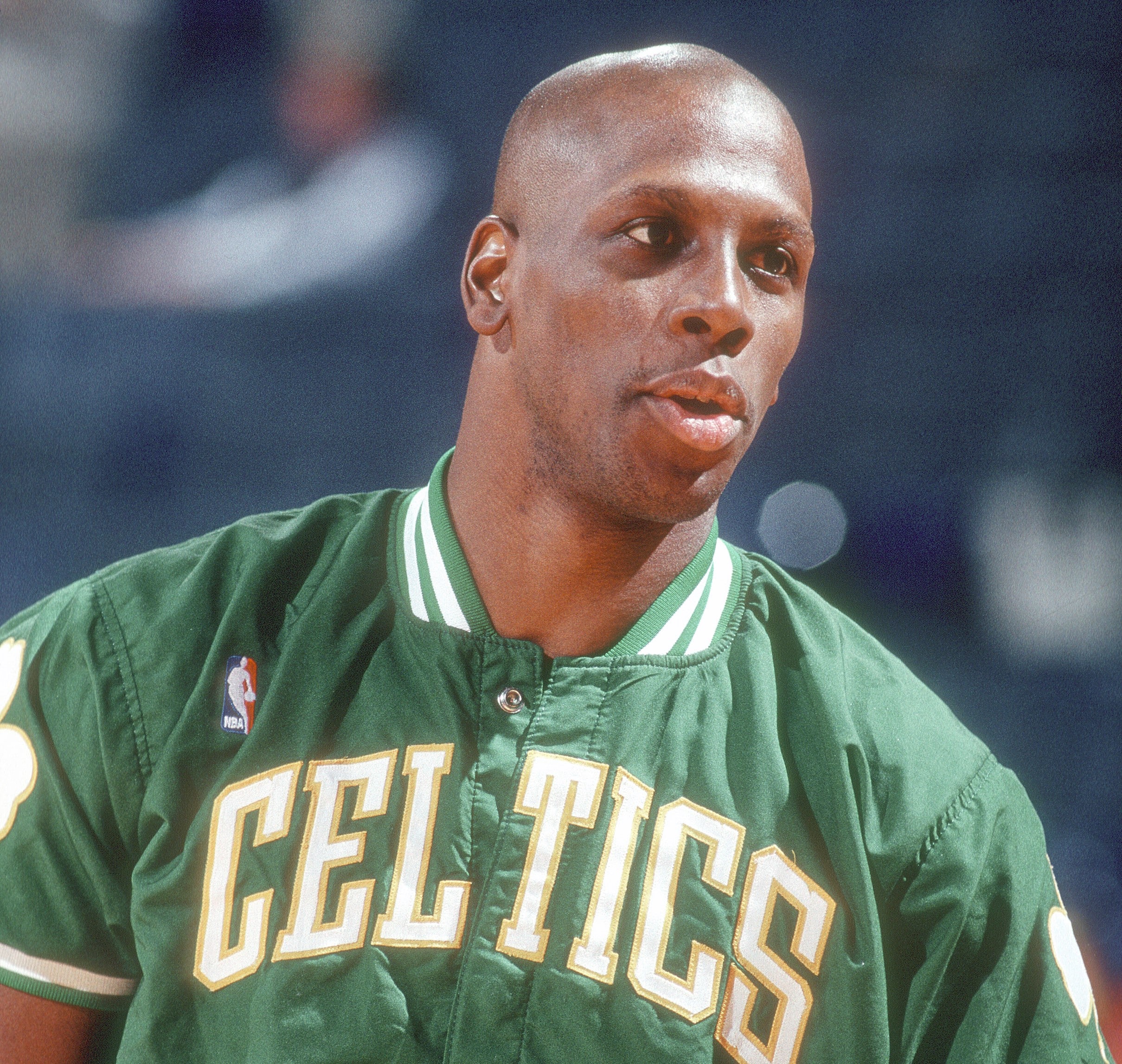 Moments Before Signing With the Boston Celtics, Xavier McDaniel Needed to Call Patrick Ewing
Xavier McDaniel needed to make one last-minute phone call to Patrick Ewing before signing with the Boston Celtics.
Xavier McDaniel recalled being in a room with his agent and members of the Boston Celtics front office. It was his move. Sign on the dotted line, and he'd be suiting up in Boston for the 1992-93 season.
As he sat there, he still had doubts. The Celtics wanted him, but he wasn't sure if Boston was where he really wanted to be. He asked if he could make a phone call. McDaniel picked up the phone and gave New York Knicks center Patrick Ewing a quick buzz.
Xavier McDaniel played three years with the Boston Celtics but shined with the Seattle SuperSonics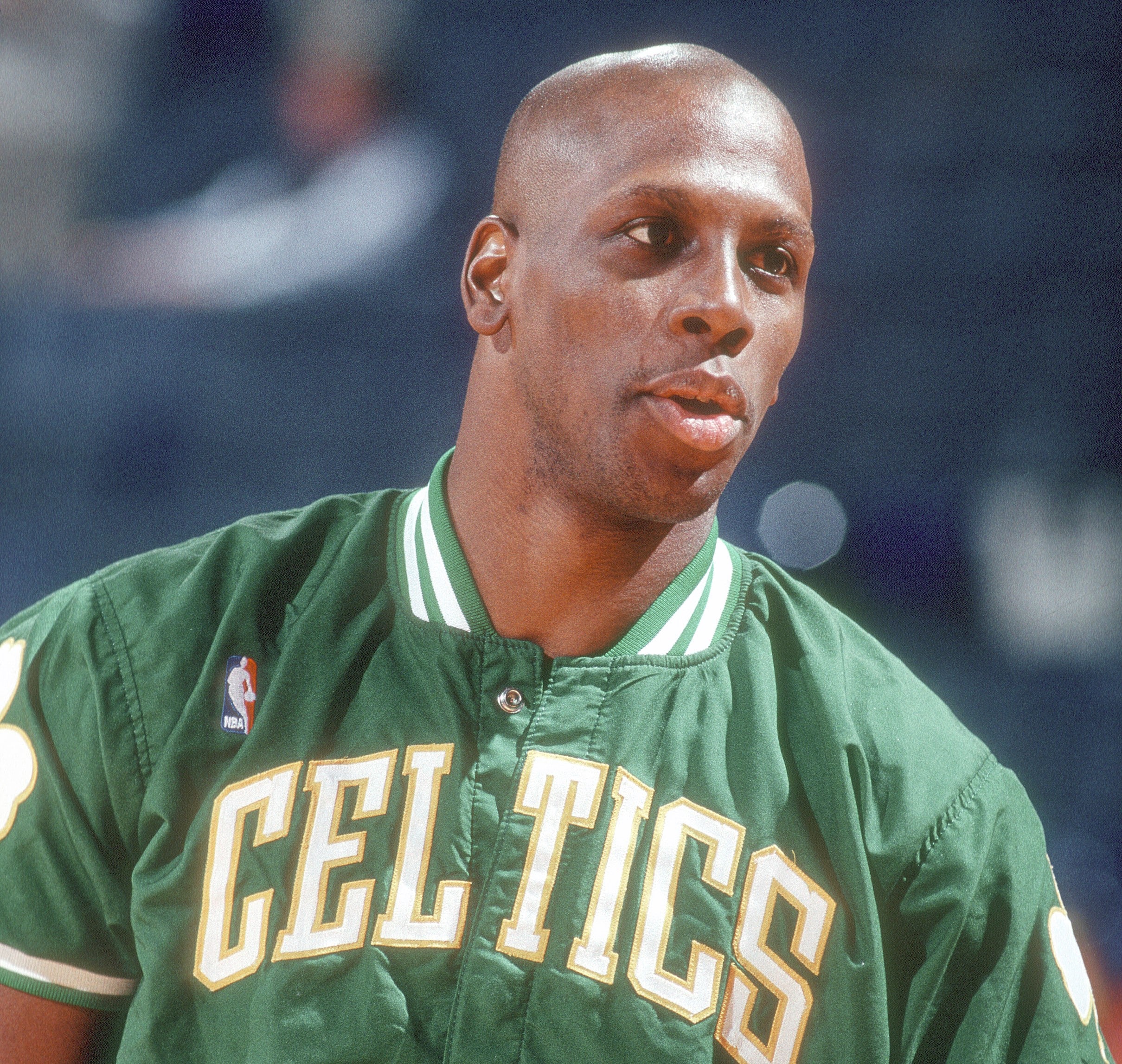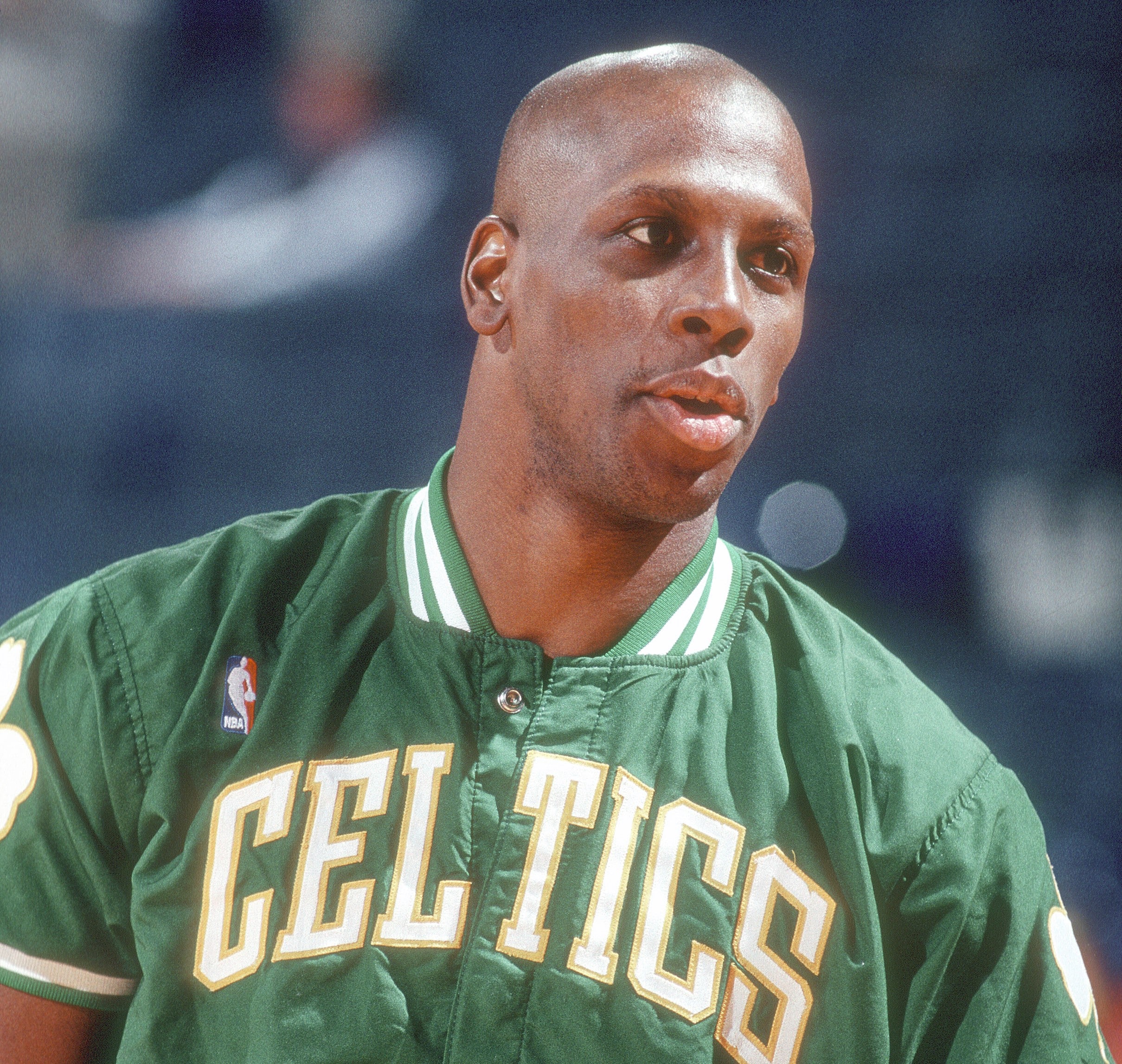 After a stellar collegiate career at Wichita State, the now-defunct Seattle SuperSonics made McDaniel the fourth overall pick in the 1985 NBA Draft. The 6-foot-7 power forward made an immediate impression, averaging 17.1 points and 8.0 rebounds in 33 minutes as a rookie.
In his second season, McDaniel teamed with Tom Chambers and Dale Ellis to form a dynamic trio that led the Sonics to a berth in the Western Conference Finals, despite finishing with a regular-season record of 39-43. In that sophomore season, McDaniel posted career-highs of 23.0 points and 8.6 rebounds in 37 minutes.
Although his numbers weren't quite as good in his third season (21.4 points, 6.6 rebounds), McDaniel made his lone All-Star appearance and cemented himself as a star in the league. Despite his success, the team inexplicably took him out of his starting role in his fourth year, and his minutes began to shrink. In the 1988-89 season, he started just 10 of the 82 games he played. He averaged 29.1 minutes but still put up 20.5 points.
"In '89, I was brought off the bench, and I wasn't too happy," McDaniel told Sportscasting this week.
McDaniel's frustration grew because he felt the team had a solid foundation, but they kept moving pieces around. Known for his physical style of play, McDaniel also felt the team wasn't taken seriously.
"We were known as a team that was sneaking up on people," he said. "I didn't want to sneak up on people. I wanted to punch them in the mouth."
The Sonics traded McDaniel to the Phoenix Suns early in the 1990-91 season. He played 66 games in Phoenix before they sent him to the New York Knicks, where he started all 82 games but saw his minutes dip to 28.6 per game.
McDaniel called Patrick Ewing before signing with the Celtics
McDaniel spent one year playing for the Knicks, averaging 13.7 points and 5.6 rebounds. As a free agent, McDaniel generated interest from the Celtics, who saw the legendary Larry Bird retire after the season. McDaniel recalled being in the room with the Celtics staff and needing to make that phone call to Ewing.
"Red Auerbach, Dave Gavitt, David Falk," he said, rattling off the names of those in the room. "I called Patrick because I wanted to be in New York. I had a lot of respect for Patrick."
He wanted to know if Ewing thought there was any last-second chance they'd want to bring him back.
"Patrick was like, 'If there was any chance they were going to take care of you, they would have already done it.' He told me I should go and do what's best for me."

Xavier McDaniel, to Sportscasting
It wasn't that McDaniel didn't want to be in Boston. He felt like New York had a better chance of winning.
"I thought they had a championship team," he said.
McDaniel signed with the Celtics and said he felt no pressure of coming in and replacing a legend like Bird. He began life in Boston as a starter and then reluctantly shifted to the bench.
"I'm not Larry Bird, and he's not Xavier McDaniel," he said. "My minutes were decent early, but we were losing. We started the season slow but picked it up. I had an issue with (coming off the bench) at first because I wanted to play starter minutes."
McDaniel spent three years in Boston and said he's got plenty of love for the city.
"I love those fans," he said. "Never had an issue with those fans."
He said he still keeps a close eye on the Celtics.
"Jayson Tatum is one of my favorite players," he said.