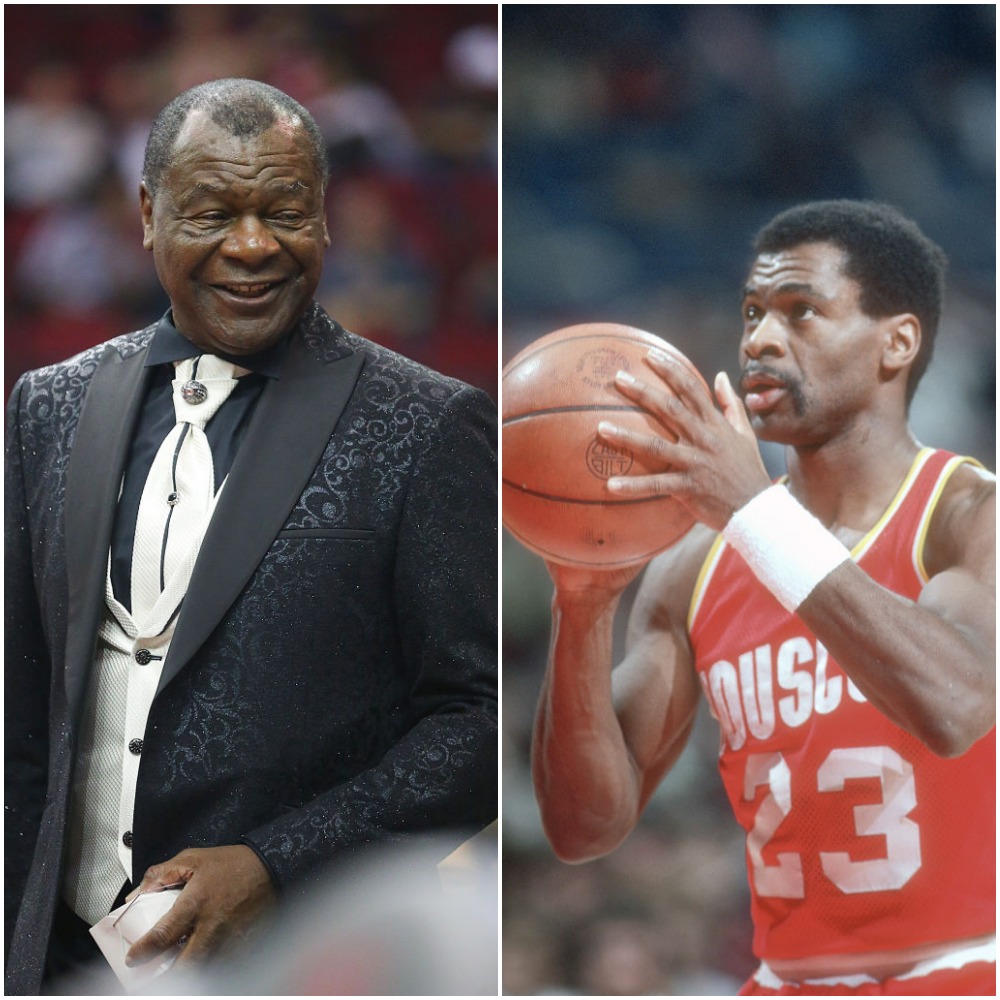 NBA Hall of Famer Calvin Murphy Was a World-Class Competitor in a Completely Different Sport and You'll Never Guess What It Is
Calvin Murphy played his way into the Basketball Hall of Fame. Most fans don't realize he was a world-class athlete in a completely different sport.
Calvin Murphy is synonymous with the Houston Rockets. He played his entire 13-year Hall of Fame career with the club. Off the court, Murphy is recognized in sports circles as being one of the most prolific producers of children by any former athlete. In addition to his feats on and off the court, he was a champion in a completely different competition very different from basketball. He was a world-class baton twirler.
Calvin Murphy plays his way to NBA Hall of Fame career
Calvin Murphy was a three-time All-American at Niagara University. The then-San Diego Rockets selected Murphy with the 18th overall pick, or first pick of the second round in the 1970 NBA draft. 
The point guard smoothly transitioned from a small-time school to the NBA. In his rookie season, he played in all 82 games and averaged 15.8 points and four assists per game. He made the All-Rookie team. 
Murphy had his best season in 1977-78, when he averaged 25.6 points per game. He is regarded as one of the best free-throw shooters in NBA history. He led the NBA in free-throw percentage twice and finished among the top five eight other times. 
Murphy's 17,949 points were a franchise record until Hakeem Olajuwon passed him. He made the All-Star game in 1978-79, retired following the 1983 season, and entered the Naismith Memorial Basketball Hall of Fame in 1993.
Calvin Murphy has more children than another other athlete
Calvin Murphy set multiple records on the basketball court during his Hall of Fame career. He also holds an unofficial record off the court in the number of children by an athlete. 
In 2004, Murphy went to trial after he was accused of sexually abusing several of his daughters, a charge he was later found not guilty of by a jury. In court proceedings, prosecutors said Murphy tried to maintain a public image of having only one family, even though he had fathered 14 children with nine different women. Murphy's defense never denied he had all the children with the different women. 
Murphy's total is the most children of any athlete in any sport. Former NFL player Antonio Cromartie comes in second at 12, tied with legendary boxer George Foreman. 
Murphy was a world-class baton twirler
While Calvin Murphy is known for his game on and off the court, before he became a star player in the NBA, he was a star baton twirler. Murphy said his mother and six of her sisters were twirlers and pushed him to participate in twirling as well. In 1963, the 8th grader became so good he won a national championship.
His reputation as a twirler earned him invitations to perform at major sporting events, including halftime at Buffalo Bills games and the 1964 New York World's Fair. More impressively, in 1977, just a couple of months after averaging 18 points per game and leading the Rockets to the Eastern Conference finals, Murphy entered the Texas State Men's Twirling Championship. He won.
Several months later, Murphy competed in the Grand National Baton Twirling Championships in Colorado. Murphy appeared a little rusty and had several drops in his routine. Still, his performance was good enough to earn a third-place finish.
While NBA fans will always remember Calvin Murphy's NBA legacy with his enshrinement into the Hall of Fame, another group of people will never forget a man who was one of the best baton twirlers in the country who also happened to be a good basketball player.